On the face of it, a 12% dividend yield looks incredibly appealing. But don't be tempted. At the same time as you're getting a juicy dividend, you're losing money on capital appreciation. In fact, shares of this company have gone nowhere but down since topping out in the mid-$40s back in 2007.
The price currently sits around $18 – a level not seen since 1997.
What's more, that dividend is probably unsustainable.
I'm talking about communications firm CenturyLink Inc. (NYSE: CTL).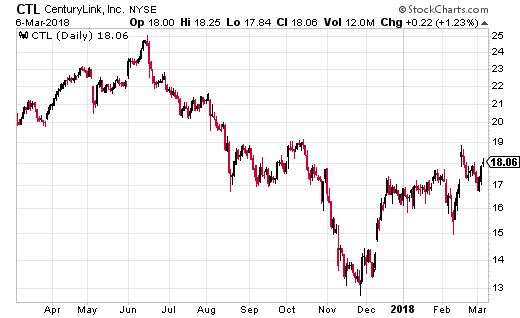 Following its $24 billion purchase of Level 3 Communications in November 2017, CenturyLink is now the second-largest broadband communications and networking provider in the United States, serving approximately six million customers. The company also offers satellite TV, video, and VOIP services.
While the acquisition was largely praised as a smart move, there are still some concerning elements about CenturyLink…
Sales & Earnings: For Q4 2017, CenturyLink reported $5.3 billion in revenue – up 26% from a year earlier, but missing analysts' forecasts for $5.7 billion. Net income hit $1.26 per share (up 1,475% on Q4 2016) on profit of $1.1 billion.
Full-year revenue and net income totaled $17.6 billion (up 1.1% on 2016) and $1.4 billion (up 121% and resulting in $2.21 EPS), respectively.
Pretty solid. But that's where the good news ends.
Killer "D's": Underneath the headline numbers are some darker figures. Namely, the $37.5 billion debt – around six times higher than a decade ago and resulting in an ugly debt-to-equity ratio of 161%. CenturyLink also has just $551 million in cash.
The company's shaky financial health is also reflected in the current ratio of 0.86, which indicates that its liabilities are greater than its assets.
And with an estimated $2.3 billion in dividend payments due this year, the $2.16 per share annual dividend looks unsustainable. Indeed, CenturyLink has had to cut its dividend before.
Related: 3 Warning Signs That Your Dividend Is About to Be Cut
Industry Laggard: In addition, CenturyLink's return-on-equity, return-on-assets, and return-on-capital are all half of their industry averages and illustrate and company that's struggling to generate shareholder value.
While CenturyLink is generating decent revenue and profit and the Level 3 Communications acquisition should prove valuable, it still carries a concerning level of debt, relative to the cash flow and sky-high dividend it's committed to paying.
Don't be fooled. It may well be that another cut is only a matter of time – Kryptonite for a share price that's already trending in one direction: Down.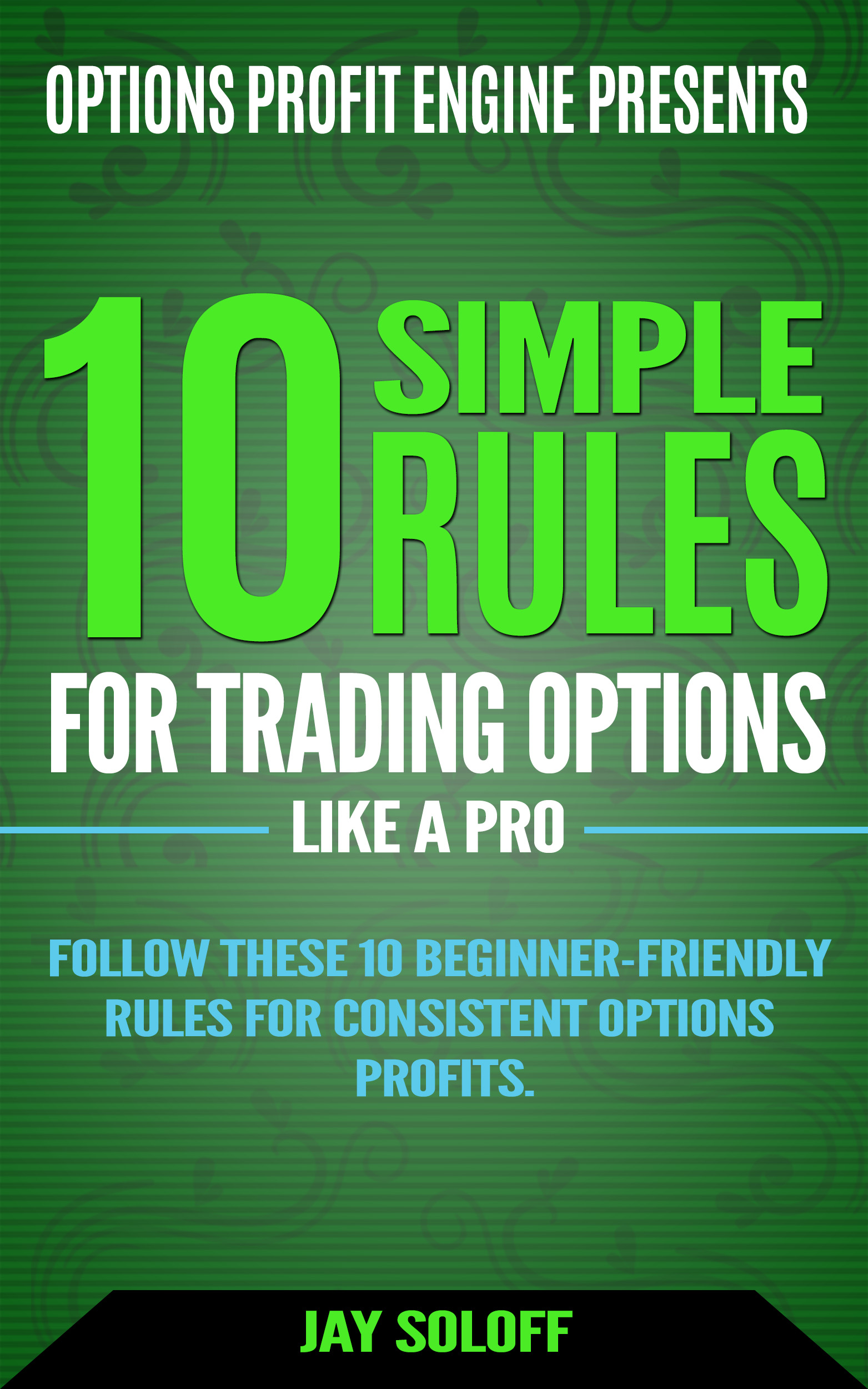 [FREE DOWNLOAD] 10 Simple Rules for Trading Options Like a Pro
Follow these 10 simple rules from 20-year professional options trading veteran, Jay Soloff and start earning a reliable extra income from options.
NO prior experience needed to master these 10 simple options trading rules. 
Enter your email below and receive access to this FREE guide...