I don't like shopping at Wal-Mart (NYSE: WMT). In fact, I had to go there recently to get a part for my car (it was the only place open and nearby at the time) and was immediately reminded of how much I dislike going.
The first store I went to didn't have the part I needed because their shipment of supplies didn't arrive the day it was supposed to. The clerk helping me didn't know if any other nearby stores had the part and didn't offer to find out for me. When I finally found the part needed at another Wal-Mart location, I had to wait hours to get it installed because the garage was understaffed. To top it off, they lost my car keys!
So like I said, I don't like shopping at Wal-Mart. Nevertheless, I'm about to write a bunch of positive stuff about the discount retail chain. Why? Because despite the many, apparent problems with the chain (my experience is all too common among customers), management is taking some intelligent steps towards competing with Amazon (NASDAQ: AMZN).
First off, Wal-Mart is making a huge push to improve its online presence. A brick and mortar company is always going to have higher costs relative to online-only competition. In order to compete as best as possible, management had to be aggressive.
In response to Amazon and other smaller online retailers, WMT acquired web-based up and comers such as Jet and Bonobos. Just recently, the company purchased an online logistics company, Parcel. Those are just a few of the company's several e-commerce acquisitions.
What's more, management is working to find synergy between its online presence and the many physical store locations. For example, the company just announced a new feature where online shoppers can use the Wal-Mart app to quickly return items at stores within a few minutes.
All the streamlining and acquisitions in the online world are starting to pay dividends. This week, the company announced an expected increase in online sales to the tune of 40%. That's huge growth for such an establish company. (Increasing online sales will obviously help alleviate the many issues with the in-person customer experience.)
Management clearly believes in the direction the company is headed, because they also just announced a $20 billion share buyback. The news sparked an instant 5% jump in the price of WMT shares. It also seemingly impressed at least one size options trader.
The day of the stock buyback news, someone bought 3,000 of the January 2018 90 calls for $0.91. That's roughly a $91 share price to break even with the stock around $85 at the time of the trade. The trader spent $275,000 on the out-of-the-money calls, which is a fair amount to drop for a stock that hasn't traditionally been a fast climber.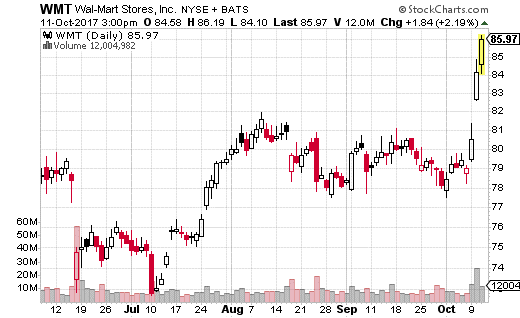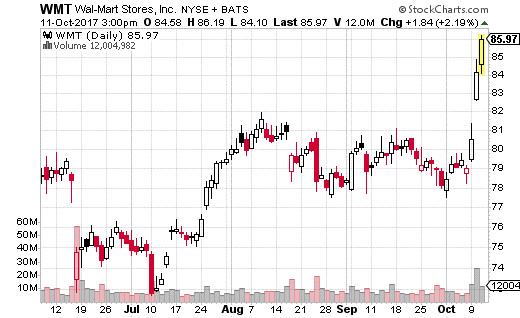 Clearly, the trader believes Wal-Mart's online renaissance is going to continue. The trade could also be a bet on a very successful holiday season.
Now normally, I like to make my own trade suggestions for whatever idea we're discussing. However, in this case, I think this particular strike and expiration are perfect reasonable. As of this writing, the January 90 call had already risen from $0.91 at the time of the trade to about $1.25.
Still, that's a very reasonable price to pay for 3-month call only about 5% higher than the current stock price (and also covers the holiday season). Plus, it doesn't get much easier than just buying straight up calls.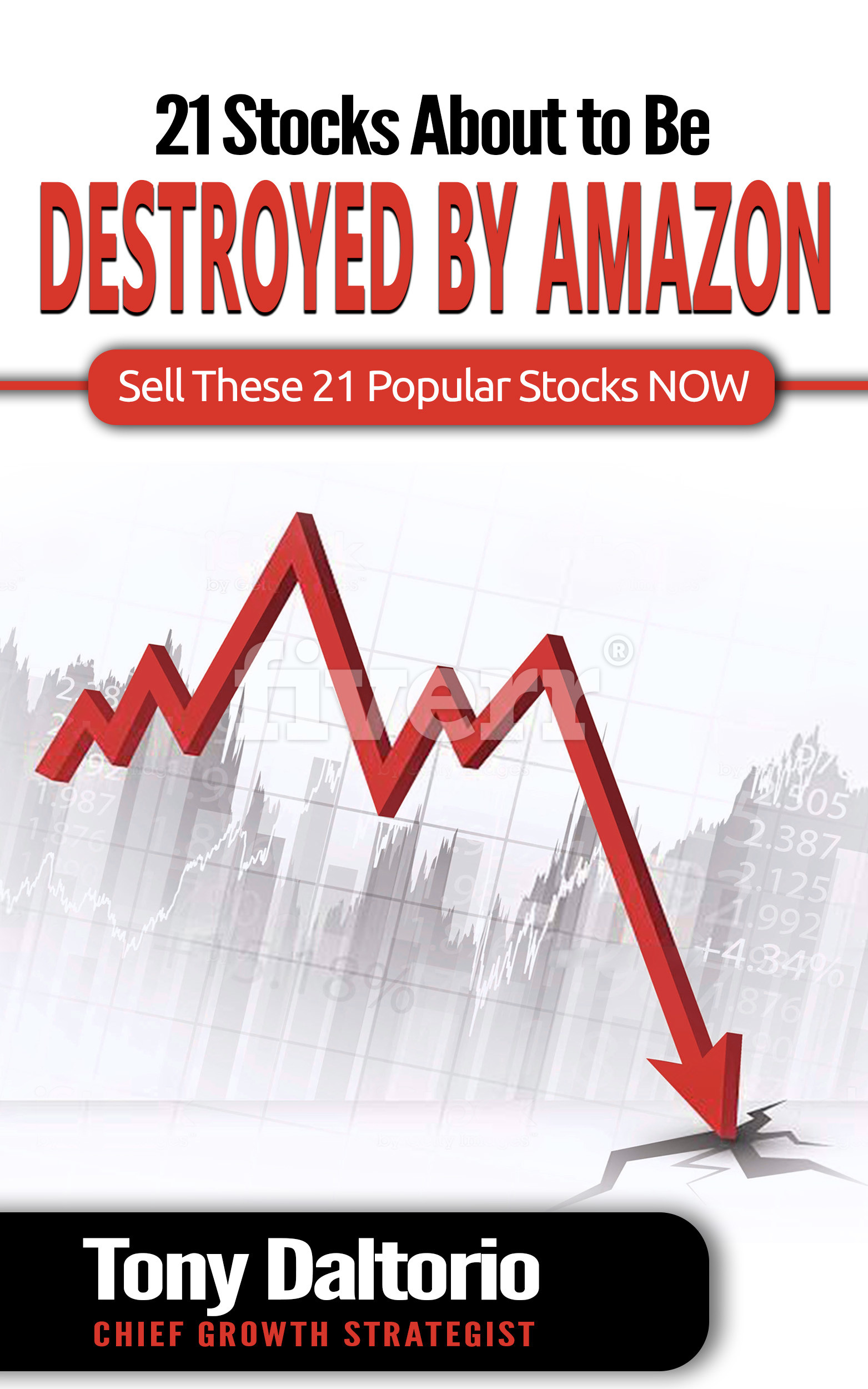 [NEW REPORT] 21 Stocks About to Be Destroyed By Amazon
Grab your exclusive copy of this new research report that shares Growth Stock Advisor editor Tony Daltorio's "21 Stocks About to Be Destroyed By Amazon". 
You won't believe some of the genius business moves Amazon is making to take over countless other businesses in healthcare, banking, payment processing, electronics, groceries, and more. 
Sell these 21 popular stocks now before Amazon puts them out of business.