Thanksgiving is in two weeks, if you can believe it, and that means 2017's trading year is coming to a close.  By December 15th or so, volume will dry up dramatically and many investors will close shop until next year.  But does that mean stocks are done moving for the year?
While September and October are often the year's most volatile months, November does have potential to be interesting.  Even the first couple weeks of December can get pretty crazy depending on what's going on in the macro environment.
This year, it doesn't seem like there are too many catalysts which could really move the market.  There's tax reform, but the whole situation is likely to carry on until 2018.  Of course, there's always the potential for saber rattling between the US and North Korea.
However, from an interest rate and economics standpoint, there should not be too many surprises.  The Fed is expected to raise rates in December.  The new Fed Chair should operate much like Janet Yellen and her predecessor, Ben Bernanke.  Economics reports haven't held too many surprises this year, and should continue to be stable this year.
On the other hand, we do have retail sales for the upcoming holiday season.  A poor showing from retail could have an impact on stocks.  Political scandals/investigations could cause some short-term volatility in the market.   And of course, investors could just decide to sell stocks.  Maybe some stock owners will want to take profits before the end of the year.  Or, perhaps investors will start questioning the market's high valuation.
At least one sizeable trader believes the S&P 500 could be on the move prior to year's end.  This trader purchased what's known as an options strangle in the SPDR S&P 500 ETF (NYSE: SPY).  A strangle is when the trader buys an out-of-the-money call and put in the same expiration. It makes money if the stock or ETF moves beyond those call and put strikes plus whatever was paid in premium for the trade.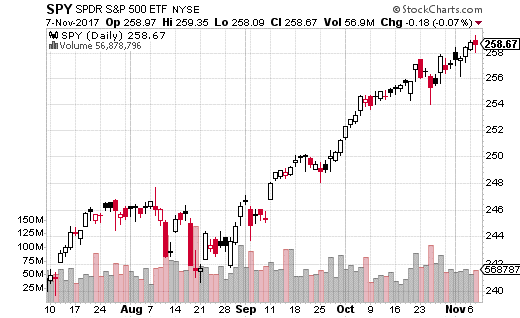 In this case, the trader bought the December 15th 237-263 strangle in SPY (buying the 237 put and the 263 call expiring on the 15th of December).  The strangle cost a total of $1.30 and was purchased 37,000 times.  The breakeven points are $235.70 and $264.30.  Should the SPY close inside that range on expiration, the trader will lose the entire premium of $4.8 million.
See also: Here's Why This ETF Has Become Popular with Retirement Investors
Here's the interesting part…
SPY was trading for $259 at the time of the trade.  So, the trader clearly believes in the upside potential of the S&P 500 with the breakeven point only $5 away.  It would appear the lower part of this strangle is more of a hedge than anything.  You could essentially call this trade a bullish strangle.
It's actually a pretty cheap way to play SPY's upside in the next 6 weeks while also protecting yourself against a major selloff.  Many times, you see strangles placed about equal width from the price of the stock/ETF at the time.  So, this is a bit more interesting type of "big move" trade than what's usual.
Another reason behind this type of strangle is most of the December 15th calls above the $265 or so strike have very little value.  The market clearly doesn't think stocks have a ton of upside in the coming month and a half.  It wouldn't make sense to buy a call much, if any, higher than what this trader did.
On the other hand, if you wanted to have a closer strike on the put side, you could pay up a bit more, and maybe move out the call to compensate.  For instance, with SPY at $259, the December 15th 250-265 strangle costs about $1.55.  That's not much more in premium than the strangle I detailed above.  However, it gives you more protection or chance for profits on the downside while still benefiting if the markets rally about 3% higher.
If you want to find out more about trades like this be sure to join me for my upcoming training presentation. There are a couple of dates and times coming up and best of all, it's free. Click here to sign up.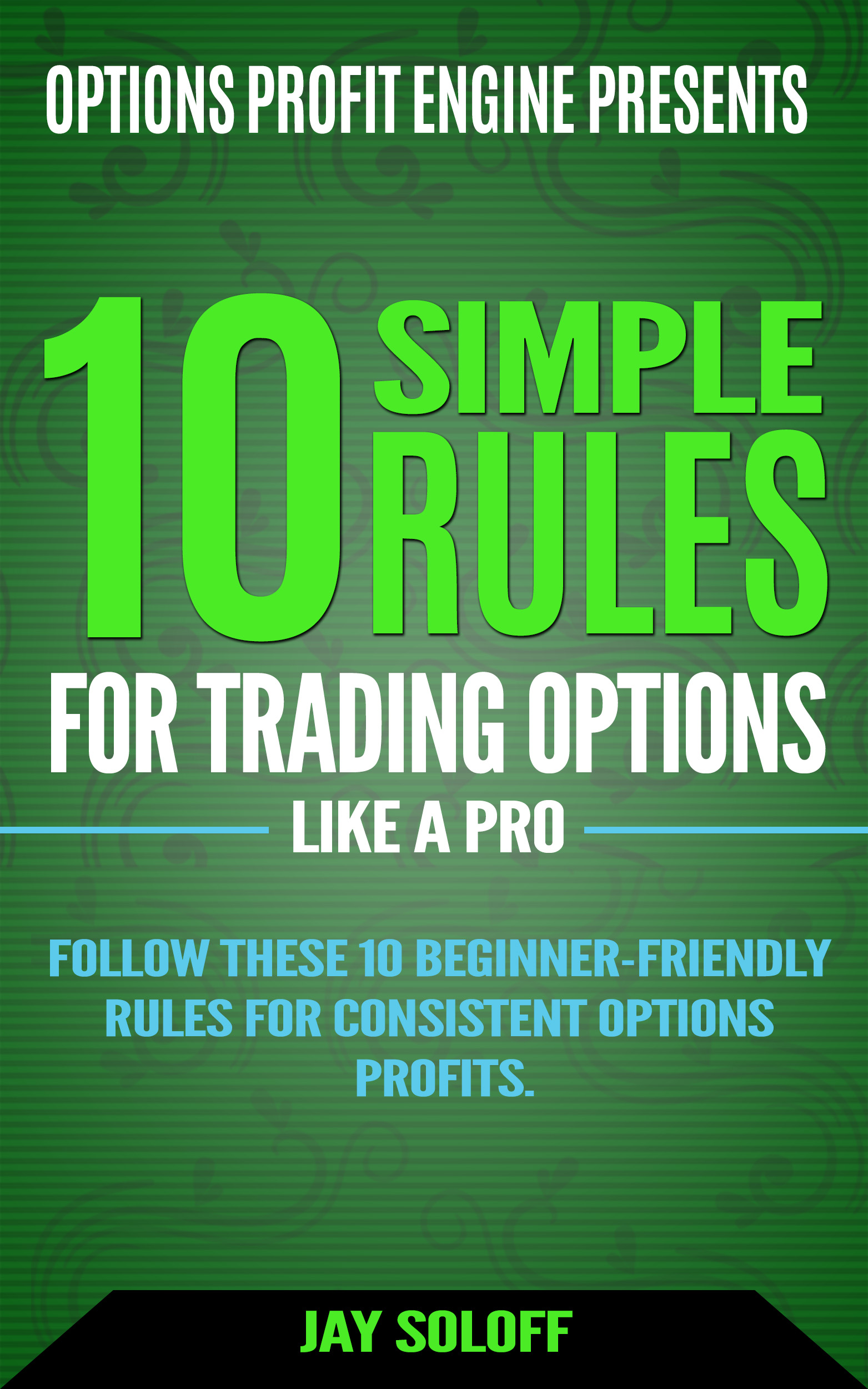 [FREE DOWNLOAD] 10 Simple Rules for Trading Options Like a Pro
Follow these 10 simple rules from 20-year professional options trading veteran, Jay Soloff and start earning a reliable extra income from options.
NO prior experience needed to master these 10 simple options trading rules. 
Enter your email below and receive access to this FREE guide...