As part of my investment research, I check out, review and track new companies coming into the income stock universe via initial public offering (IPO). Energy master limited partnerships (MLPs) are a hot sector for income investors, and IPOs of these types of companies provide unique and repeatable opportunities for some extra profits.
An IPO by an income focused investment like Enable Midstream Partners LP (NYSE: ENBL) does not follow the same trajectory that a hot tech stock IPO does. Often there is very little interest in a new MLP until the company starts paying regular quarterly distributions. As a result, in-the-know investors typically have a couple of quarters to pick up units of the new company on the cheap before the broader market decides that this is an attractive dividend growth opportunity.
First a couple of MLP notes before we get into the positives of putting some money into ENBL.
An MLP trades on the stock exchange just like corporate common stock shares, so you can buy and sell them just as easily as any other equity in your portfolio. However, with an MLP you own units in the partnership rather than just owning shares as with a stock. Also, MLPs pay distributions instead of dividends. Distributions are not taxable income. A partnership investor pays taxes based on reported Schedule K-1 income, and in most cases earnings from an MLP are tax-sheltered for years after units are purchased.
Factors that will "Enable" Attractive Profits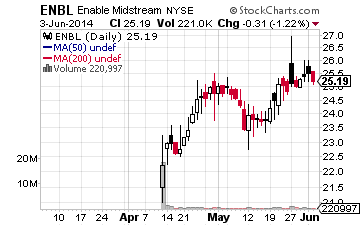 Enable Midstream Partners provides infrastructure services to the energy industry including "at the wells" crude oil and natural gas gathering, natural gas processing, oil and gas storage, and interstate pipelines to transport oil and gas. The company bills itself as a "growth oriented" MLP, which means the company will expand, buy and develop assets to generate growing cash flow to pay a growing distribution stream. This is a proven business model for midstream MLPs.
Following its April 11 IPO, in July ENBL will probably declare a pro-rated (covering 2 2/3 months) second quarter distribution to equal the $0.2875 partnership agreement minimum distribution rate. The initial distribution puts ENBL's yield at 4.6% at the current $25.25 unit value. The more exciting news will come when the third quarter distribution is declared. Enable Midstream is already generating enough free cash flow to raise the quarterly distribution by up to 30%. I expect a modest 10% increase, which will be enough to wet the market's appetite for yield and growth and drive the unit price higher.
A second factor is more unique to Enable Midstream Partners. This MLP comes into the partnership universe with a $10.5 billion market cap, putting it in the top 15 largest energy MLPs. The size of ENBL means that the company will quickly be added to the MLP tracking indexes with a significant weight factor. Managers of MLP focused ETFs will be forced to buy units to reach the index weighting, which in the past has generally had positive influence on unit price. MLP focused mutual and closed-end funds will also want units because of the company's size and growth outlook. By the second half of 2014 there will be heavy institutional demand for ENBL units.
However, the IPO dropped only $500 million or 6% of the units onto the stock exchange. The remaining 94% of units remain in the hands of the companies that previously owned Enable's assets. The very low float combined with a high level of buying interest can do nothing but drive the unit price higher.
I expect ENBL to be priced in a range of $30 to $35 by the end of 2015, representing a 20% to 30% gain. At that point unit owners who buy in now can take profits or lock in a 5% plus and growing income stream.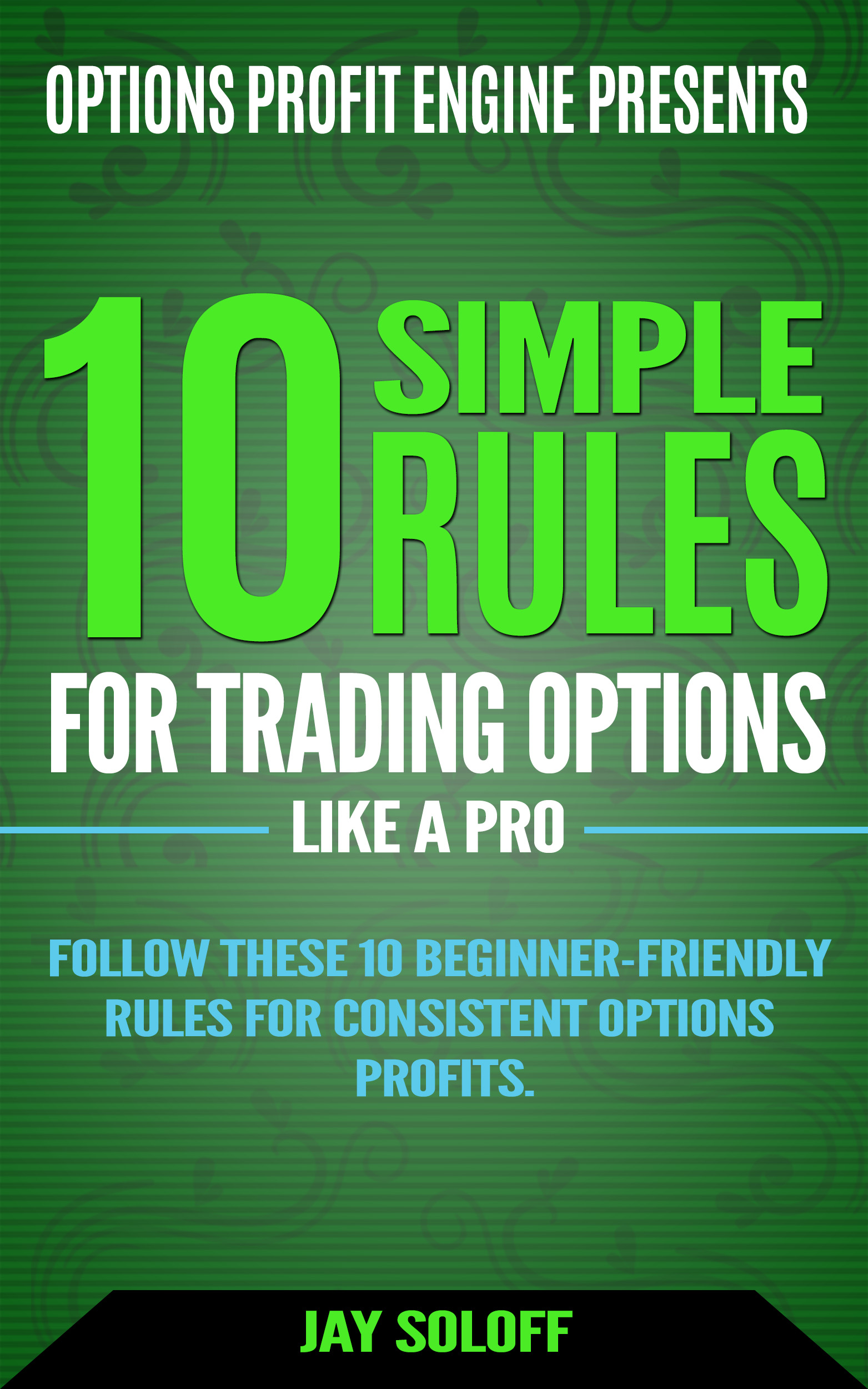 [FREE DOWNLOAD] 10 Simple Rules for Trading Options Like a Pro
Follow these 10 simple rules from 20-year professional options trading veteran, Jay Soloff and start earning a reliable extra income from options.
NO prior experience needed to master these 10 simple options trading rules. 
Enter your email below and receive access to this FREE guide...