Within a sub-sector of all REITs lies a seemingly attractive group of equities that offer high dividend yields around 10%, but the real story about the safety of those dividends is much different. They are highly leveraged and any change in interest rates can be catastrophic to your investment. 
Finance REITs, those that own or originate real estate loans, typically offer very high dividend yields which make them attractive to income-focused investors. These REITs fall into two very different camps concerning their business models and how they generate free cash flow to pay those big dividends. One type of mortgage REIT is dangerous to your wealth, even though it may sport a 10% or higher dividend rate. The other type can generate high and growing dividends for a long time.
The Agency MBS Game
The majority of finance REITs follow the same business idea of owning a leveraged portfolio of residential mortgaged-backed securities –MBS. The federal agency backed MBS have AAA credit ratings, which allow a REIT to finance the purchase of large amounts of MBS with borrowed money. The business model works like this:
A REIT has $10 million of equity capital. It uses that capital to buy $80 million of agency MBS, borrowing $70 million against the mortgage securities. This would be seven times leverage. The MBS pay an average interest rate of 3%, and the REIT can borrow short term at 1.5%. The leveraged portfolio will produce a net yield of 13.5% on equity (3% on the equity and 1.5% times 7 on the leveraged holdings).
Out of the interest earnings, the company pays expenses and buys interest rate hedges to protect against changing interest rates. Unfortunately, hedging is an imperfect art and tends to not work when it is most needed. This recent news item about the earnings from mortgage REIT CYS Investments (NYSE:CYS) tells the tale in just a few words:
"CYS Investments last night reported a big drop in book value as the effect of sharply higher rates more than offset the company's hedges. Core income failed to cover the dividend as prepayments also rose."
The leverage MBS game requires complicated financial maneuvers to try to generate an income stream from an asset base that gets hurt by either rising or falling interest rates. Long term, it is very difficult if not impossible for the strategy to succeed. Here is the five-year chart of the largest agency mortgage REIT, Annaly Capital Management, Inc. (NYSE:NLY). Note the 55% drop in the quarterly dividend over a period when interest rates have not moved very much.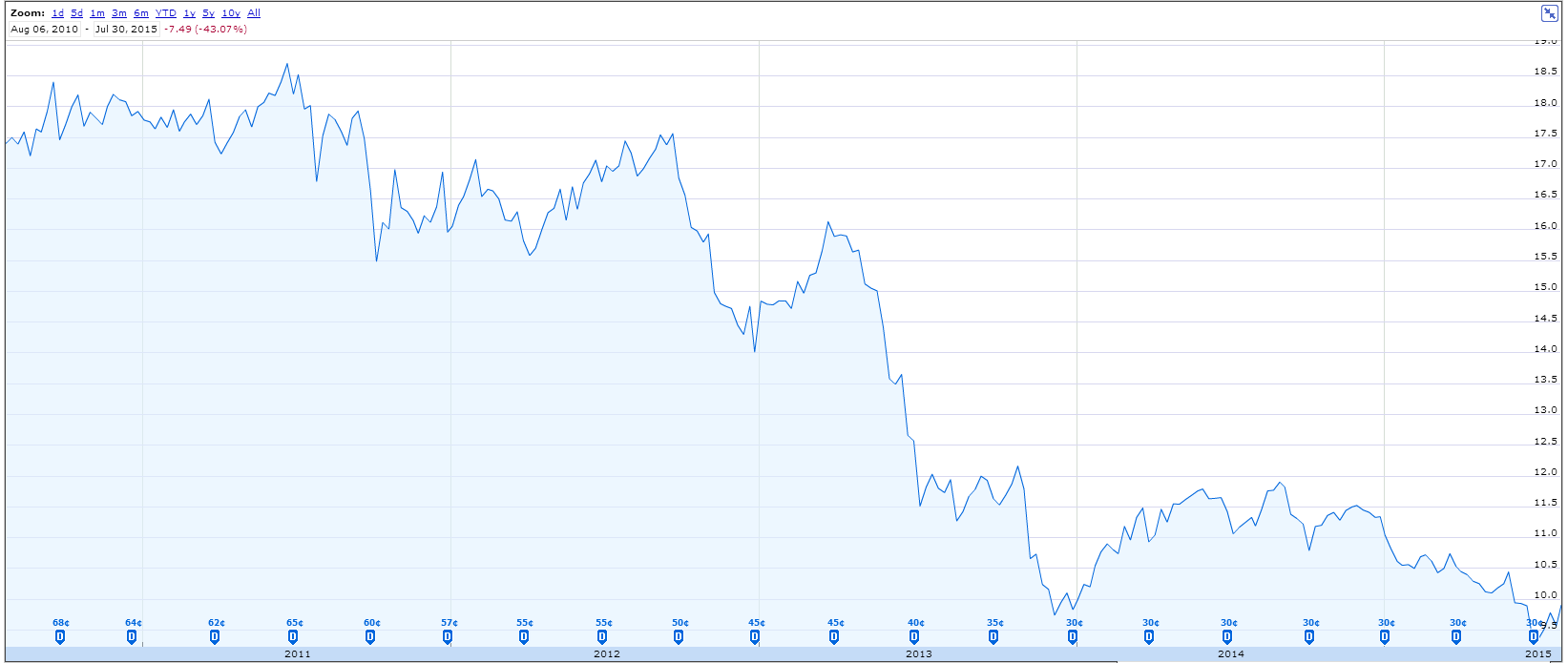 Commercial Mortgage REITs
The finance REITs that will actually make you money are those that operate as actual lending companies, making loans and earning interest. The better ones provide loans for owners/buyers of commercial properties. Mortgages on commercial properties have shorter 5 to 10-year terms and usually carry variable interest rates. Loans are made at 60% to 75% of appraised values, providing the lender with equity protection. A minimum amount of financial leverage allows the commercial mortgage REITs to generate 10% to 12% yields on equity. These companies can also continue to grow their business by actively seeking out new business. Most importantly, the business model allows the payment of steady, and possibly growing dividends. Here is the chart for Starwood Property Trust (NYSE:STWD), which currently yields 8.8%, with a high probability of a dividend increase by the end of 2015. Note the dividend growth from $0.40 quarterly to the current $0.48 since STWD's 2010 IPO.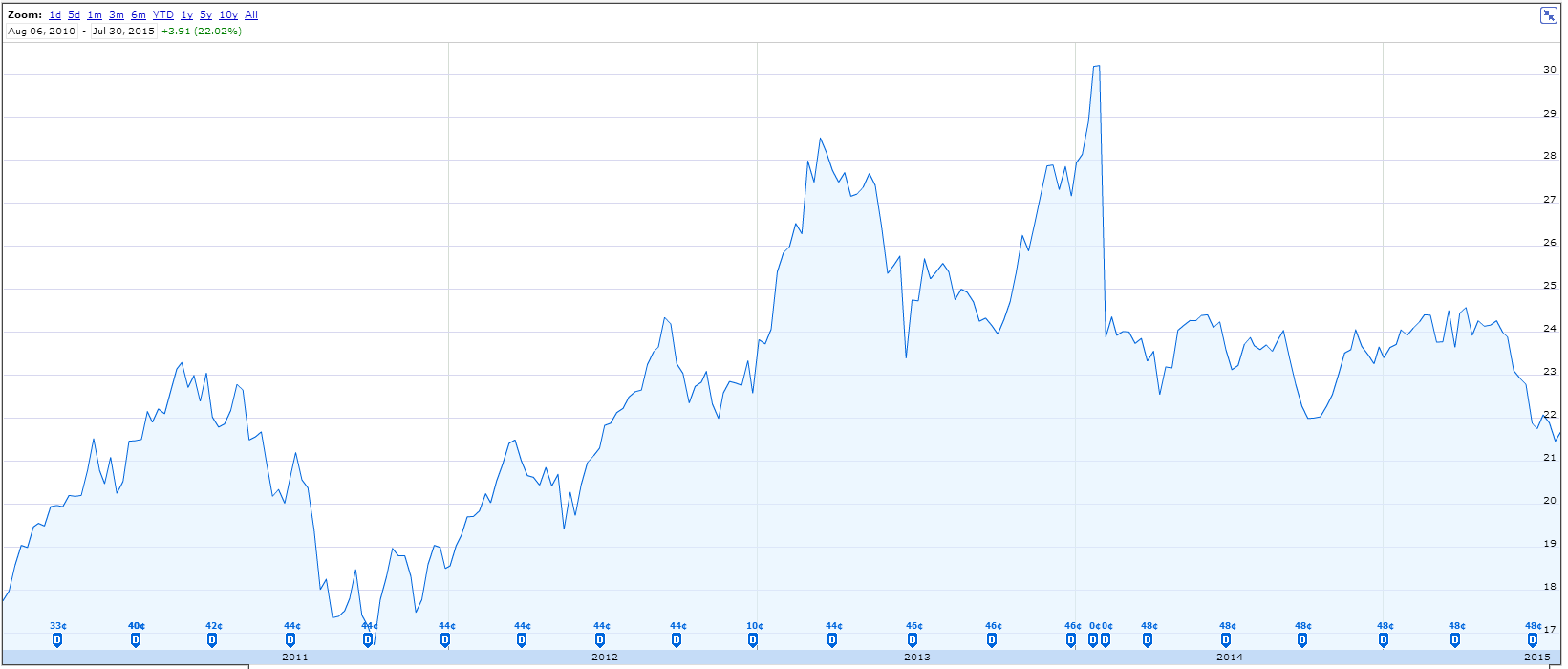 To sum up: Finance REITs that own residential, agency-backed MBS have complicated business models that can and do break down when interest rates change. Commercial mortgage REITs operate with simple, easy to analyze business models that allow a well-managed company to thrive, grow and pay large dividends to investors. Think about the finance REITs in your portfolio and make sure yours are set up to earn safe and growing dividends.
High yield / high dividend growth investments that regularly boost their dividends are an integral part of the income strategy with my newsletter, The Dividend Hunter. And there are currently several in my Monthly Paycheck Dividend Calendar, an income system used by thousands of dividend investors enjoying a steady stream of cash.
The Monthly Dividend Paycheck Calendar is set up to make sure you're a minimum of 5 and in some months 8, 9, even 12 paychecks per month from stable, reliable stocks with high yields.
And it ensures that your dividend stock income stream will be more stable and predictable as you're getting payments every month, not just once a quarter like some investors do.
The Calendar tells you when you need to own the stock, when to expect your next payout, and how much you could make from stable, low risk stocks paying upwards of 8%, 9%, even 11% in the case of one of them. I've done all the research and hard work; you just have to pick the stocks and how much you want to get paid.
The next critical date is Thursday, August 27th (it's closer than you think!), so you'll want to take before that date to make sure you don't miss out. This time we're gearing up for an extra $1,539.50 in payouts by September, but only if you're on the list before the 27th. Click here to find out more about this unique, easy way of collecting monthly dividends.
I have a position in STWD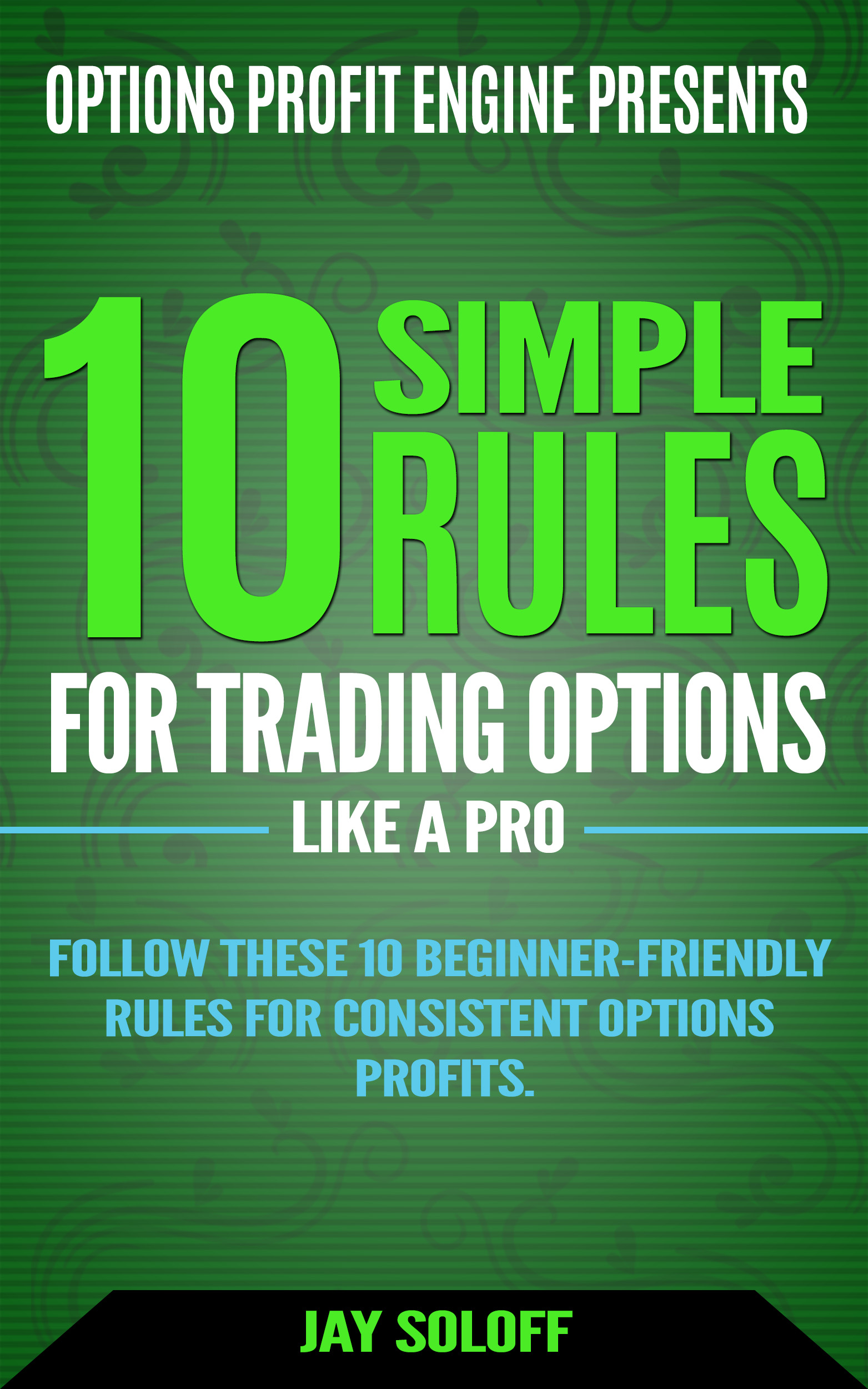 [FREE DOWNLOAD] 10 Simple Rules for Trading Options Like a Pro
Follow these 10 simple rules from 20-year professional options trading veteran, Jay Soloff and start earning a reliable extra income from options.
NO prior experience needed to master these 10 simple options trading rules. 
Enter your email below and receive access to this FREE guide...