After taking a breather over the last three months, gold has a massive catalyst on the horizon that will fuel the next leg of its rally. Find out three stocks to buy in this article and see exactly how $20 billion of new demand could make gold investors a new fortune. 
Why Gold Prices Will Soar in 2017
Ever since Election Day, the price of gold has headed down and just touched a 10-month low at $1,175 an ounce. Optimism over the U.S. economy and the resultant strong U.S. dollar, which is at a 14-year high, are the main culprits.
It's very likely that investors selling gold at the moment have no idea that there is a huge catalyst for gold prices that will take effect around the time the ball drops in Times Square signaling that the year 2017 has dawned.
It is an event with the potential to send gold prices soaring in 2017 and beyond. What truly has me excited about this is that most investors are completely unaware of this impactful event, which could turn buying gold now into the biggest moneymaking move in a long time.
Sharia Gold Standard
I'll keep you in suspense no longer.
The event is the complete opening of the gold market to 1.6 billion of the world's population. All thanks to Sharia law guidelines just issued.
Let me explain….
The world's 1.6 billion Muslims are guided by Sharīʿah (also spelled sharia) law. Sharia law is based on the Quran and other sacred texts. But it has been adapted over the ages, in order to keep up with changing times, through the guidance of Islamic scholars.
But to date, gold's status under sharia law has been murky at best. Islamic scholars have gone back and forth whether gold could be traded as a commodity.
Muslims have been allowed to own physical gold, such as in the form of jewelry. However, most Muslim scholars had given a thumbs down on owning gold as an investment.
Gold was considered a "Ribawai" item, an item that is to be sold on weight and measure. In other words, Muslims could not trade gold for future value (investment) or for speculation. To do so would be an act that is haram and forbidden.
But that all changed in late November. The Bahrain-based Accounting and Auditing Organization for Islamic Financial Institutions (AAOIFI) approved the final version of its new standard on gold and trading controls. This body generally sets the Sharia standards for all Islamic financial institutions.
It is thought that tomorrow, on December 6, the standard, a three-party collaboration between the AAOIFI, the World Gold Council and Amanie Advisors, will officially be issued. Gold-related Islamic financial products, based on the new standard, should become available very shortly as the new year begins.
With the issuance of these guidelines, the Islamic world will now be able to access Sharia-compliant gold exchange traded funds, gold savings accounts, gold certificates, gold bullion storage, and other gold-related financial products.
What It Means
This is monumental. Here's why….
One positive for gold from this action was pointed out by Natalie Dempster of the World Gold Council.
The new guidelines for holding gold-backed products should be very appealing to Islamic banks who will be required under Basel III rules to increase the amount of High Quality Liquid Assets (HQLAs) they hold.
Basel III allows national financial supervisors in Islamic jurisdictions to define what they think HQLAs are. Gold will likely be included since it is a pretty liquid market.
But the true excitement for me comes from the individual consumer side.
According to Pew Research, Muslims make up nearly a quarter of the world's population.
Islamic Finance and Gold
Of the estimated 1.6 billion Muslims, there are approximately 100 million active Muslim savers and investors. The amount of assets owned by them is thought to be about $2 trillion.
This $2 trillion total is expanding quickly too, with estimates that Islamic finance, on average, is growing 16% annually.
By 2020, that pot of Islamic assets is forecasted to grow to somewhere between $5 trillion and $6.5 trillion. All thanks to the growth of the Muslim middle-class in places like Indonesia, Turkey, Pakistan and the Gulf States including Saudi Arabia.
What happens if only a mere 2% of Islamic assets are allocated?
That's not an outrageous guesstimate. Think about all the geopolitical instability in those regions of the globe. And gold has historically been a haven in a time of political upheaval. Not to mention the long history in the Muslim world of gold coins as money.
A quote from AAOIFI member sets the stage nicely, "The hesitation about investing in gold when credible Sharia standards are unavailable is nearly universal in the Islamic world. On the reverse side of the equation, gold has historically been the choice of individual Muslims desirous of preserving wealth and value."
Another factor is the fact that all Islamic asset classes, stocks, real estate, and Islamic (sukuk) bonds, have underperformed compared to gold. In 10 years, the precious metal is up 367% in U.S. dollar terms and by even more in currencies used in Islamic countries. For example, gold is up 762% in Indonesian rupiah terms.
SEE ALSO: Join Tim Plaehn LIVE as he shares his 'Top Dividend Stocks for 2017'
That conservative 2% allocation will translate into 1000 metric tons of increased gold demand. Let me put that into perspective.
That number isn't far off from the demand of the 800-pound gorilla for commodities demand, including gold – China. It imported an astonishing 1,550 tons in 2015, although demand is slightly down in 2016.
In the third quarter of 2016, total global gold demand was about 1,000 tons. Supply was just above that, leading to a surplus of 172 metric tons.
Islamic demand will be nearly like adding another China to global gold demand. That will swamp the small surpluses the gold market has seen, as in the third quarter.
The result I think is obvious. That increased demand will give a turbocharge to gold prices beginning in just a few short weeks.
Other Factors at Play in the Gold Market
Of course, there are other positive and exciting factors at play on the supply side of the gold market that I have discussed before.
Mine production of gold may have peaked in 2015, at least for this cycle. The reason for this is very straightforward.
The gold mining companies got themselves into dire financial straits. They foolishly emphasized quantity over quality of assets, spending billions on deposits that were low-grade. Translation: gold miners ran up boatloads of debt to produce only incremental additional amounts of the yellow metal.
Finally, the miners faced reality. The capital expenditure slashing cycle has now been underway for years in the gold industry.
That translates directly to less gold being mined. Forecasts from Thomson Reuters GFMS and others are that gold output from mines will actually decline by 3% in 2016.
This trend will likely continue going forward. Two interviews given to the Financial Times earlier this year are illuminating.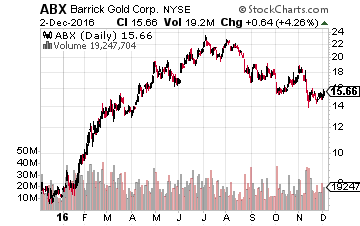 The president of the world's largest gold miner, Barrick Gold (NYSE: ABX), Kelvin Dushinsky, said "Falling grades and production levels, a lack of new discoveries, and extended project development timelines are bullish for the medium and long-term gold price outlook."
The CEO of Russian gold miner, Polymetal (OTC: AUCOY), Vitaly Nesis, largely agreed: "I think supply will drop by 15 to 20 percent over the next three to four years.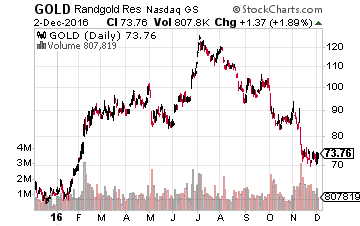 The situation in gold was summed nicely by Mark Bristow, the CEO of Randgold (Nasdaq: GOLD), in September. He told investors, "To keep the gold industry supplied, we need to discover 90 million ounces a year. We are only discovering 10 to 15 million ounces a year."
And last year, Goldman Sachs analyst Eugene King estimated that there are only "20 years of known mineable reserves of gold [left]."
The point is that the supply of gold is finite. All the gold ever mined would only make up a gold bar roughly the size of a 4-bedroom house that could fit on the center court at Wimbledon. And humans have been mining gold for a long time. What will happen when a huge new source of demand is unleashed? Gold might find a big brand new catalyst to fuel the next leg of its bull market.
Conservative Gold Investment
Limited supply and large additional demand from the Islamic world looks like a set-up for a major move higher in the gold price.
There are numerous ways for investors to take advantage of this.
You could buy gold bullion or gold coins. Or one of a number of gold-backed ETFs.
One of my favorite ways is through the world's premier gold royalty and streaming company that I spoke about before to readers, Franco-Nevada (NYSE: FNV).
I love its conservative business model of only providing funding for projects it has done its due diligence on in exchange for royalties on future gold production.
Despite its conservative nature, Franco-Nevada's stock outperformed both gold and the S&P/TSX global gold mining index since 2008. And it is a dividend champion, having raised its annual payout eight years in a row!
Golden Income Investor Opportunity
We've just purchased THREE Golden Income Plays. They're a group of little-known companies using 'Gold Repatriations' to share up to $3,080 with each investor who holds their stock. I've created a short briefing to give you the full story here.
But there's another angle to these investments… that turns them from profitable income plays, into colossal gainers! You won't have seen anything like it.
Click here for the full details (and your first three investments).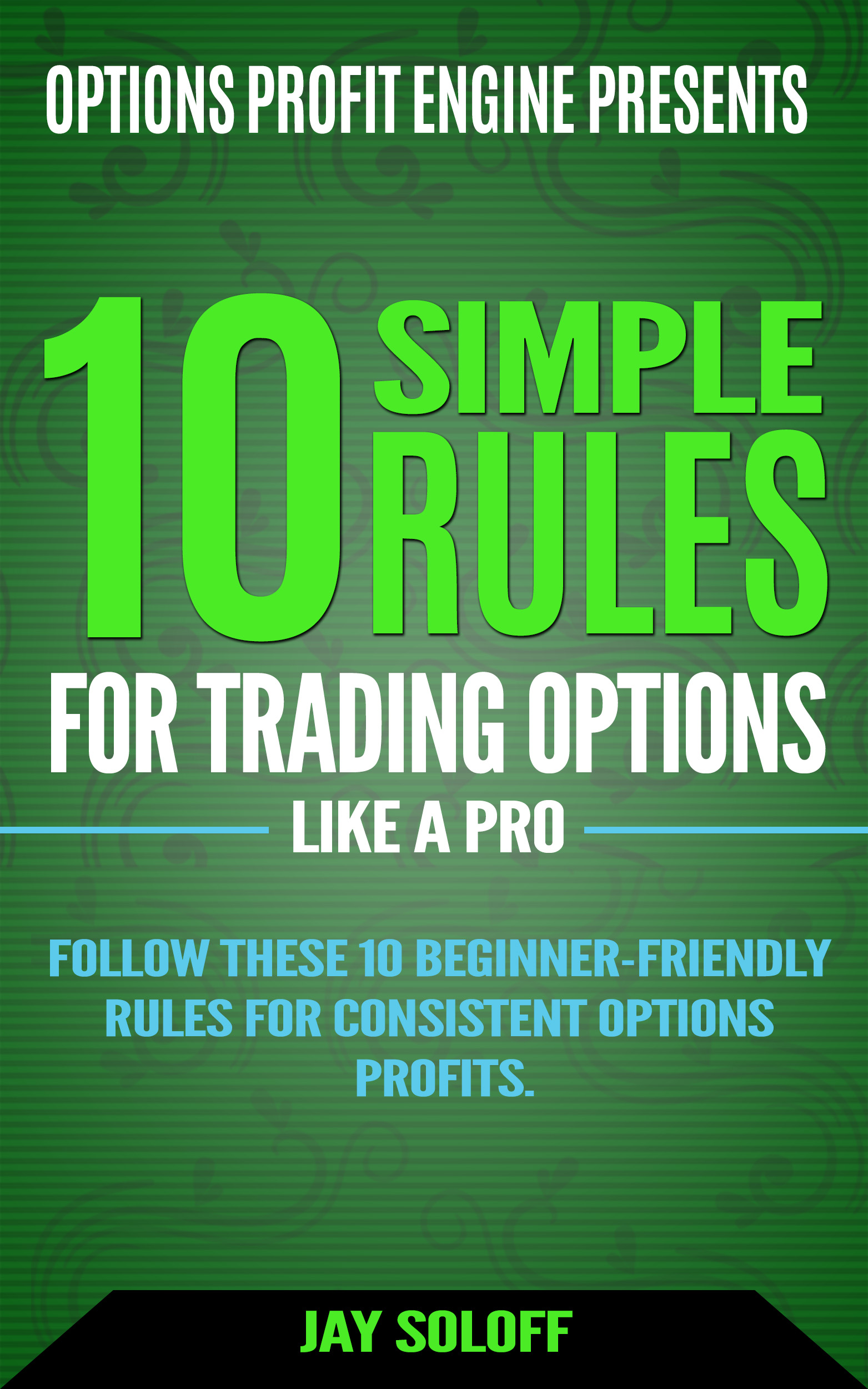 [FREE DOWNLOAD] 10 Simple Rules for Trading Options Like a Pro
Follow these 10 simple rules from 20-year professional options trading veteran, Jay Soloff and start earning a reliable extra income from options.
NO prior experience needed to master these 10 simple options trading rules. 
Enter your email below and receive access to this FREE guide...