Investors typically have to pick their poison: Value or Growth. Value-oriented investors seek out a "good deal" – an undervalued stock that's trading at a discount to its fair-market value. Growth-oriented investors look for stocks with explosive earnings growth and share-price momentum. Rarely does a stock qualify as both a value and a growth stock.
Value stocks are usually out of favor at the given moment. Perhaps they're from unfairly disliked sectors, or they've been underperforming their peers but they're set to rebound.
By contrast, growth stocks are almost always in favor. A stock that consistently grows earnings each and every quarter tends to trade bullishly, and this is always popular! The problem with growth stocks is that they can be expensive – growth-oriented investors are often willing to pay almost any price to quench their thirst for growth.
But what about that rare creature: the value/growth hybrid? They exist, but they're hard to find. Luckily, I've done the work for you: Here are three stocks that are trading at a discount to their peers, while simultaneously putting up huge growth numbers:
New Act for Generic Drug-Maker
Actavis plc (NYSE: ACT) is one of the largest pharmaceutical-manufacturing companies in the world. Traditionally, generic drugs have provided the bulk of Actavis's revenue, but the firm has been making aggressive moves into proprietary and branded drugs. Actavis has divested its generic operations in Western Europe and made several acquisitions of smaller, proprietary drug-makers. As a result, Actavis has grown its sales from $2.8 billion in 2009 to $8.7 billion in 2013. The firm is expected to generate $9.4 billion in sales in 2014.
On a quarterly basis, Actavis' growth has been even more impressive. Last quarter's earnings-per-share were up 75% year-over-year, bringing the firm's three-quarter average for earnings growth to 76%. Estimates for the current quarter – the results of which will be released in late July – were revised up to +67%. Sales were up 40% last quarter, compared to a three-year average of 37%. Institutional investors have accumulated shares over the past six months, and mutual fund managers in particular have added to their stakes in Actavis in each of the past five quarters.
But despite these growth numbers, Actavis still looks undervalued. Its forward price-to-earnings ratio is just 13.0, yielding a PEG ratio (P/E divided by growth rate) of 0.7 – about 1/3 the S&P 500 average! Actavis is currently trading 2.2% above its 50-day moving average (depicted in blue), which should offer some price support.
Aircraft Leaser Has Room to Fly
Air Lease Corp (NYSE: AL) buys commercial aircraft and leases them to airlines. This may not sound like an exciting business, but Air Lease's growth numbers make another case: Over the past three quarters, Air Lease Corp has grown earnings per share by an average of 29%, and last quarter's growth came in even better at +30%. Sales were up 28% last quarter, and the firm has an annual pretax profit margin of 39.4%.
Clearly, investors like Air Lease Corp as evidenced by its bullish chart below. However, according to Air Lease's valuation metrics, it appears investors don't like the stock nearly enough! Air Lease's trailing earnings multiple is 11% lower than the industry average, and its price-to-book ratio of 1.5 is barely half the industry's average of 2.8. On a forward basis, Air Lease Corp looks even cheaper: Its P/E ratio is 14.2, which yields a PEG of only 0.4! These low valuation metrics give Air Lease plenty of room to fly.
Gunmaker's Explosive Value
Everyone knows Smith & Wesson Holding Corp (Nasdaq: SWHC), the manufacturer of revolvers, pistols, and rifles – it's been a household name since the days of the Wild West. Smith & Wesson has been experiencing explosive growth due to a changing political climate: The firm's revenue has grown from $335 million in 2009 to $588 million in 2013; its bottom line has inverted from a $64 million loss in '09 to a $79 million profit last year. Last quarter, earnings per share were up 35%, bringing Smith & Wesson's three-quarter average to +38%.
But despite this and the bullish stock chart below, Smith & Wesson is still undervalued: Its trailing P/E ratio is 10.3, compared to an industry average of 18.6; and its price-to-cash flow ratio of 9.0 is less than half the industry average of 20+. On a forward basis, Smith & Wesson's earnings multiple falls to single digits, yielding a PEG of 0.6. Buying this stock could provide some home-defense for your portfolio!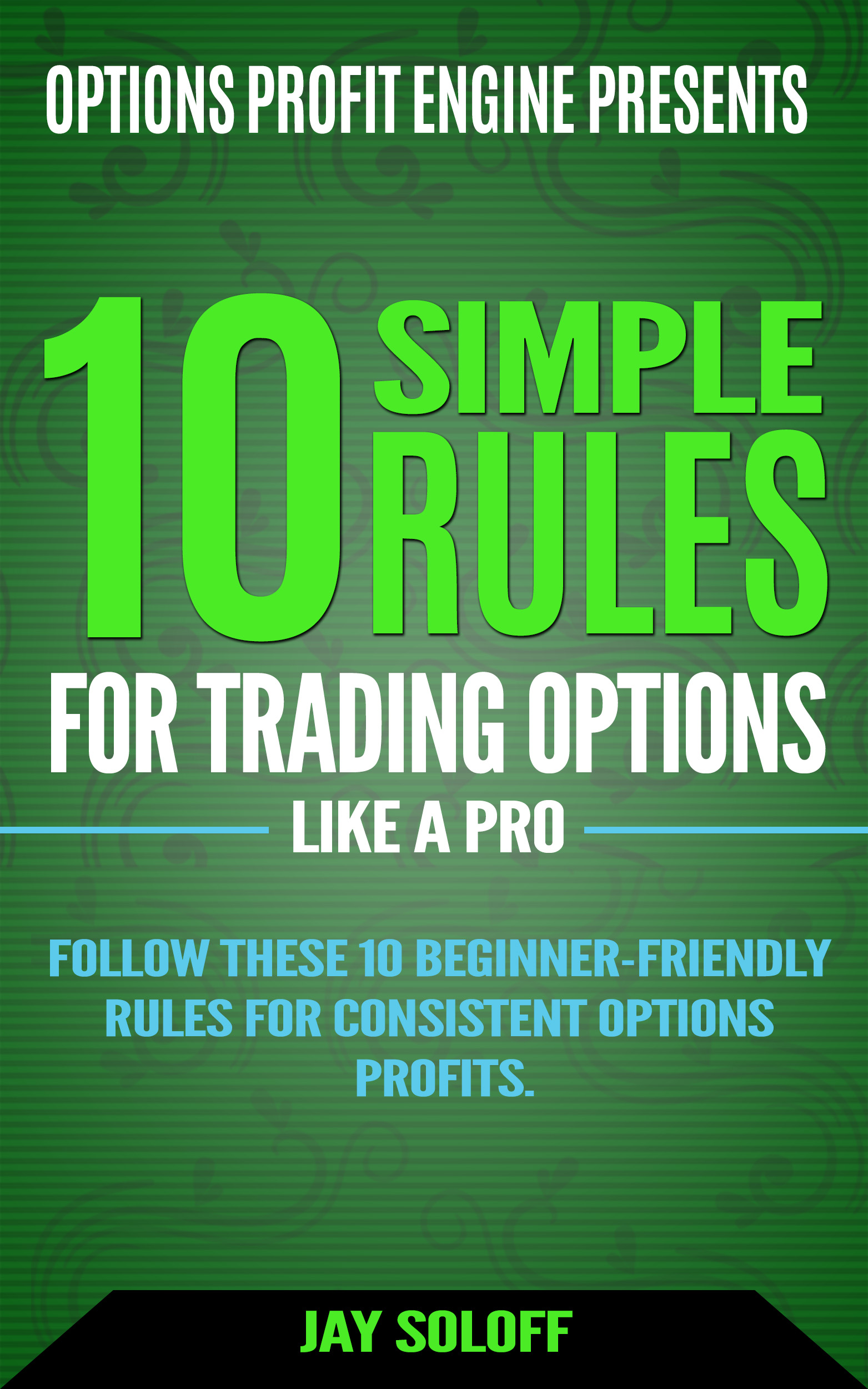 [FREE DOWNLOAD] 10 Simple Rules for Trading Options Like a Pro
Follow these 10 simple rules from 20-year professional options trading veteran, Jay Soloff and start earning a reliable extra income from options.
NO prior experience needed to master these 10 simple options trading rules. 
Enter your email below and receive access to this FREE guide...