The FDA has ramped up specialty-drug approvals and, as a result, cash has streamed into the biotechnology space. Many leading biotech firms are sitting on mountains of cash, leaving them with plenty to spend on research and development in the final four months of 2014 and into 2015. Companies that provide research-related products and services to the biotech industry stand to benefit.
The Food and Drug Administration (FDA) approved a total of 27 drugs in 2013 – way down from the previous year's record total of 39. So far this year, the FDA has approved 26 drugs, which is just one shy of last year's total, and right on pace to tie 2012's record. The approval rate for new drugs has jumped from 45% over the past twenty years to 70% in 2014, which is largely due to the FDA's "fast tracking" of promising, new biotechnology drugs. These facts combine to paint a bullish picture for biotech research and development ("R&D") firms, which provide "research for hire" and rent out space in lab campuses. These firms also manufacture equipment and supplies for the biotechnology industry.
Capital raised by biotechnology companies has soared from $900 million in 2012 to more than $6 billion in 2013, with another $5-6 billion in funding expected by year-end 2014. This may sound like "old news," but the fact is that most of this $12 or $13 billion hasn't been spent yet – and that's particularly bullish for the five stocks listed below.
#1 Thermo Fisher Scientific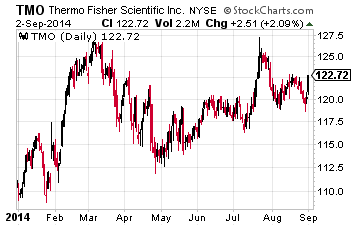 Thermo Fisher Scientific (NYSE: TMO) manufactures mass spectrometry, liquid and gas chromatography, and optical spectroscopy instruments. The firm reported $1.27 billion in net income on $13 billion in sales for 2013, and its earnings per share (EPS) have continued to grow since, with 30% EPS growth reported last quarter. The firm's market cap is roughly $49 billion.
Although Thermo Fisher isn't the biggest in terms of profits, sales, or market cap, it's still the "big dog" of the group, leading its peers in almost every other category. Thermo Fisher currently controls $17 billion of its $85 billion target market, making it the largest supplier of research implements and consumables. An R&D firm itself, Thermo Fisher has done its own R&D over the years that has paid off in a big way – and the good news is, it's already been paid for.
#2 PerkinElmer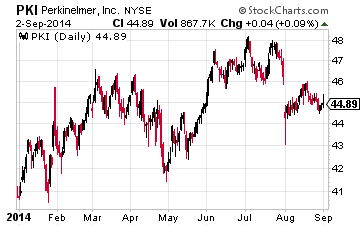 PerkinElmer (NYSE: PKI) makes chromatographers, spectrometers, surgical lamps, optical temperature sensors, and imaging readers. It reported 2013 net income of $166 million on sales of $2.17 billion. PerkinElmer's profits and sales are considerably smaller than Thermo Fisher's, and so is its market cap, at just over $5 billion. Size matters in stock trading, but bigger isn't always better: PerkinElmer is positioned to benefit from third-world countries' efforts to improve their water quality, as PerkinElmer is a leading provider of environmental-testing instruments.
#3 Pall Corp.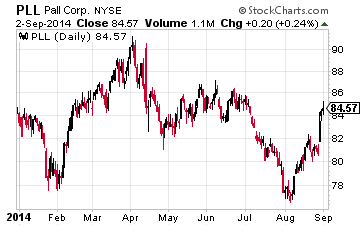 Pall Corp. (NYSE: PLL) develops technologies used for filtration, separation, and purification that are essential for biotechnology research. The firm earned $575 million on sales of $2.65 billion for the fiscal year ending July 31, 2013; and it has a market cap of $9.43 billion.
Pall's recent growth numbers are very promising. The firm has grown EPS at an average annual pace of 14% over the past three quarters, with accelerating growth of 23% last quarter. Sales were up 12% last quarter, which is much better than the firm's three-year average of just 2% sales growth – the biotech boom is being felt by Pall. The firm also has an aerospace division, but its high-precision filtration products have taken the biotechnology industry by storm, and a fair share of biotech firms' cash hordes are likely to find their way to Pall.
#4 Illumina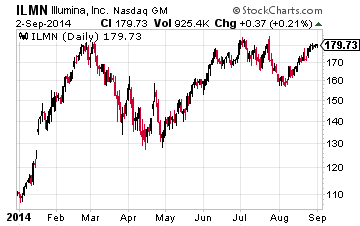 Illumina (Nasdaq: ILMN) makes integrated systems for large-scale genetic analysis. The firm is a major player in life-science tools, with sales from its microarray and genome sequencing machines contributing the bulk of its $1.4 billion in 2013 sales. Illumina posted profits of $125 million last year, and the firm has a market cap of just over $25 billion.
The weak economy have depressed sales of Illumina's pricey scientific equipment, but the genomic sequencing that Illumina's gear makes possible is a young market with huge potential for growth. Illumina has the largest base of genome-sequencing gear, and that base is growing steadily. This should translate into greater sales of higher-margin consumables for the firm.
#5 Danaher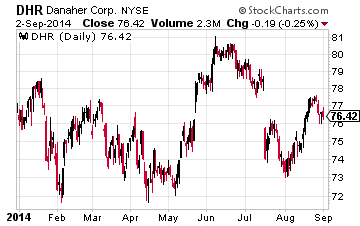 Danaher (NYSE: DHR) manufactures water treatment and vapor recovery equipment, fuel dispensers, and digital imaging systems used in scientific research. The firm reported net income of $2.7 billion on sales of $19.12 billion in 2013, making Danaher by far the biggest of this bunch by both income and sales. Danaher's $53.5 billion market cap also leads the industry, but its projected 2015 growth rate of 11.5% could see it lose its status to our #1 pick, Thermo Fisher.
Nevertheless, Danaher is still a solid "underdog" pick – if you can call the biggest stock in a group an "underdog." Danaher's Fluke leads the handheld electronic test equipment market, and its Gilbarco Veeder-Root is the top retail petroleum dispenser. Danaher's business extends beyond biotech, but with exposure to the red-hot energy services market, it might not be such a bad thing that Danaher isn't a "pure play" on biotech.
My Investors Alley colleague Bret Jensen has just released details on a small west coast based drugmaker starting the healing process for sufferers of migraines, autism, Parkinson's, even Alzheimer's. They're quietly, modestly working away at restorative and palliative medications to ease the suffering of millions of Americans. Bret added this stock to his Small Cap Gems portfolio in late July and it's already up 15% and with more room to grow. In fact, Bret just re-iterated to his subscribers that it's one of the strongest buy-out candidates he's seen in a while and he's been adding positions to his own personal portfolio. CLICK HERE for more on this amazing "little" pharma.
Jason D. Seagraves is a stock market analyst and model portfolio manager from Saginaw, Michigan. You can read his blog at RadicalWealthCreation.com.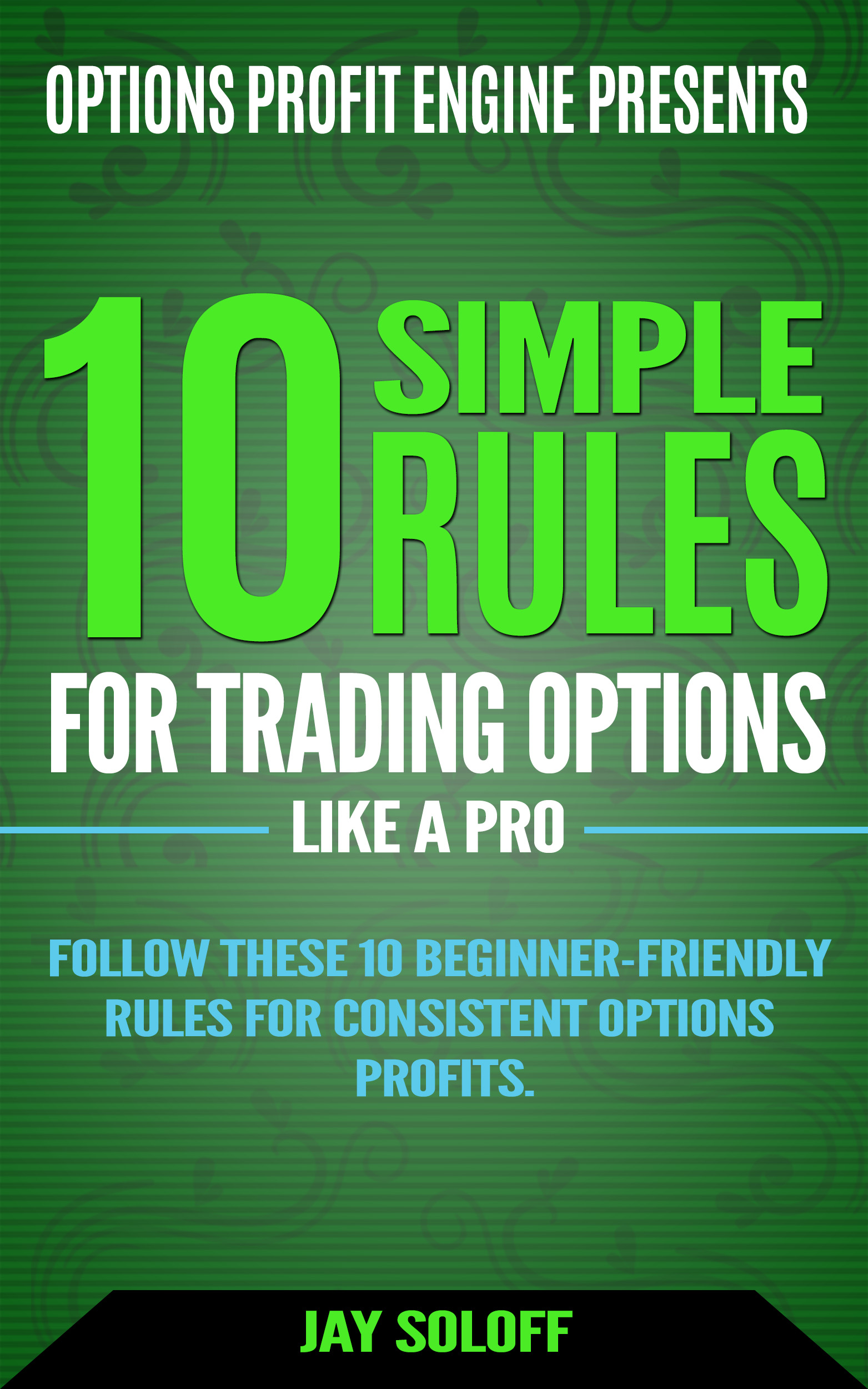 [FREE DOWNLOAD] 10 Simple Rules for Trading Options Like a Pro
Follow these 10 simple rules from 20-year professional options trading veteran, Jay Soloff and start earning a reliable extra income from options.
NO prior experience needed to master these 10 simple options trading rules. 
Enter your email below and receive access to this FREE guide...