With a 6% yield, monthly dividends, and two bonus dividends paid in June and December, this could be the market's best dividend stock. Savvy investors purchasing this stock today will get two dividends in June and then still get seven more payments in 2017. 
Sometimes, OK a lot of times, I have trouble understanding Wall Street analyst rating changes for individual stocks and the market's outsized reaction to the rating upgrade or downgrade. For dividend income investors an analyst downgrade on a quality high-yield stock is like getting free money in the mail.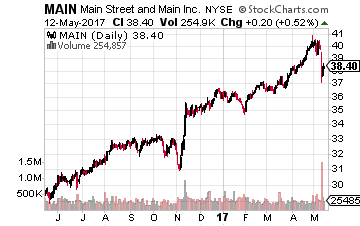 Such a downgrade recently landed on star income stock Main Street Capital Corporation (NYSE:MAIN). The rating from Raymond James analyst Robert Dodd was changed from Market Perform to Under perform. Because of the rating, the MAIN share price dropped quickly by as much as 7%. To start, let's see if the downgrade actually tells us anything.
First, market perform is a pretty nebulous term. If the MAIN share price matches the indexes, those nice dividends automatically turns it into an out performer. The Wall Street crowd often has a blind spot when it comes to seeing the return benefits of an attractive dividend yield. The other question that analysts never cover is for what time frame is their prediction valid. Is it a week? A month? A quarter, or longer?
I often point out that investing in stocks for dividend income requires a much different mindset compared to investing for capital gains. Income investors should work to build a sustainable dividend stream and not spend a lot of time peering at the stock prices on their computer screens.
A natural result of this investment strategy is that it should be viewed as a positive when a favorite income stock share price declines and more shares can be purchased at the lower price.
The main argument against Main Street Capital is that the shares trade at such a high premium to book value. The MAIN share price is about 175% of book, while most other business development companies (BDCs) are lucky if that can trade 10% or 20% above book.
The high price to book value is viewed as de facto evidence that MAIN is overvalued. The reality is that high share price is one of two drivers that allows Main Street Capital to produce vastly superior returns compared to other BDCs.
Main Street raises part of the capital it needs for new investments with the selling of new common shares through an at the market (ATM) equity program. An ATM allows companies to sell shares in smaller batches without doing a formal announcement.
With the high MAIN share price, the company mints money by issuing shares through its ATM. If it sells $100 book value worth of shares, it receives $175 in cash. These transactions automatically grow the book value of shares for all investors. Main Street then takes that money to make more investments that will generate income to pay its attractive monthly dividend.
Another area where Main Street is different from most BDCs is that it makes debt and equity investments in the lower middle market. Most BDCs focus on making loans only to larger companies.
Main Street views itself as a partner with these smaller portfolio companies. A significant number of the equity investments have been in the portfolio for over a decade. These have helped Main Street provide superior BDC returns.
One result has been the additional semi-annual special dividend payments.
If you don't yet own MAIN, the stock pays monthly dividends with a current 5.8% yield and has been paying a significant special dividend twice a year for the last four years.
Main Street is by far the most successful publicly traded BDC. It deserves to be priced at a premium and the management team uses that premium to further enhance shareholder returns. As a final note, from experience, I have noticed that if a good company is downgraded or a bad one is upgraded by Wall Street, the reaction to the share price does not stick and share values return to their previous trend line.
Turning your retirement savings into a consistent stream of income is no easy task. You might spend hours researching what stocks to buy, only to end up more confused than when you started.
There are thousands of stocks to choose from, but only a small percentage of that group are the right stocks for you to own. The best high-yield stocks need to have safe long-term businesses that print money every year no matter what the market does. Those are the only companies that can pay consistent dividends.
That's a tall task for most companies, and unless you have a degree in finance or worked on Wall Street, picking the best companies to own, out of all of the other ones, is extremely difficulty.
That's why I started my income letter, The Dividend Hunter, which uses my Monthly Dividend Paycheck Calendar tool to help investor start earning a reliable income stream from dividend paychecks.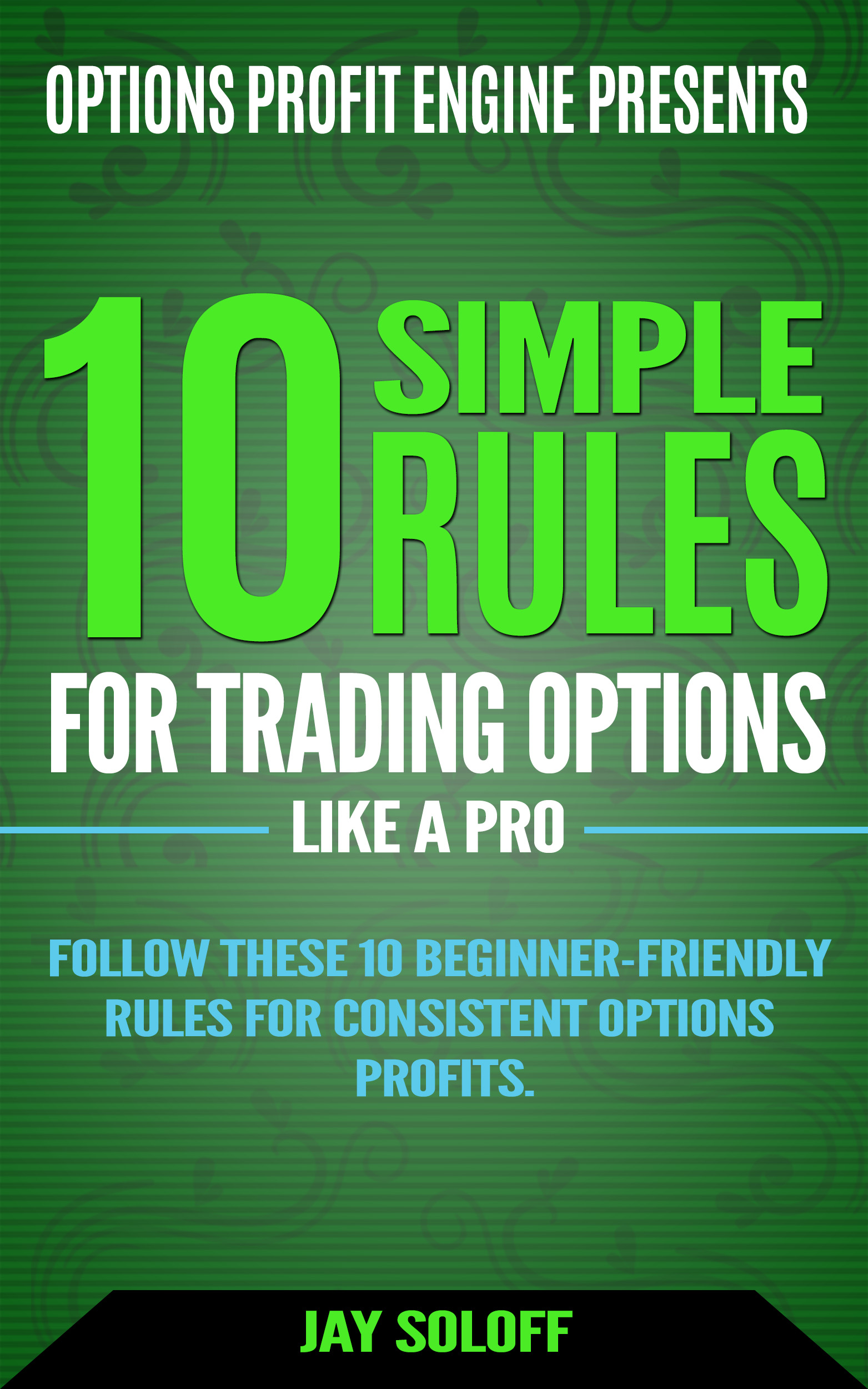 [FREE DOWNLOAD] 10 Simple Rules for Trading Options Like a Pro
Follow these 10 simple rules from 20-year professional options trading veteran, Jay Soloff and start earning a reliable extra income from options.
NO prior experience needed to master these 10 simple options trading rules. 
Enter your email below and receive access to this FREE guide...