Could this be Warren Buffett's Valentine's Day Massacre?
On February 14, Berkshire Hathaway filed a 13-F form with the SEC, updating the market on its quarterly holdings.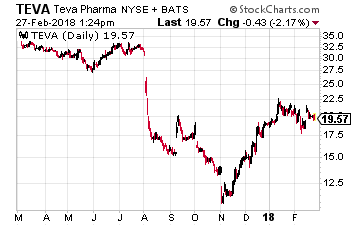 It showed a surprising fourth-quarter acquisition – Israel's Teva Pharmaceutical Industries, Ltd. (NYSE: TEVA). Berkshire bought 18.9 million shares for $358 million. Following the stock's inevitable "Buffett Bounce," the stake is now worth closer to $400 million. It makes Berkshire the ninth-largest shareholder in Teva (1.9%).
First of all, it's surprising because Buffett has traditionally avoided biotech companies.
Second – and more significantly – Teva is a train wreck. Buffett loves a bargain, but the company has some big problems…
Vaporizing Value: Teva is in the midst of a valuation slump, having lost half its value last year.
Shares Smashed: The stock performance over the past three years is a disaster. From a high of $71 in August 2015, shares are $20 today. That's a 72% walloping if you're counting. Over the past year, shares are down 41%.
Off the Patent Cliff: Teva is the largest generic drug manufacturer… but it's facing serious headwinds, as industry competition cranks up.
Case in point: Teva's blockbuster multiple sclerosis drug, Copaxone (which my brother once took to treat the condition), is its top-seller. In 2016, Teva racked up $4.2 billion in global Copaxone sales. But in 2017, the number declined to $3.8 billion. And Teva forecasts revenue of just $1.8 billion this year.
The dismal forecast comes as Teva loses its Copaxone patent exclusivity. In October 2017, it suffered a double blow, as Mylan launched both a 20mg and 40mg Copaxone copycat – the latter of which happened much earlier than expected.
And Novatis' Sandoz division also just won FDA approval for a 40mg dosage of its Glatopa generic. Sandoz actually began selling the 20mg version of Glatopa in 2015, but the 40mg dose got delayed and allowed Mylan to jump in first. Approval wasn't expected until later this year, so it's another blow for Teva.
With generic versions now available, Teva faces further sales losses on Copaxone.
This is a snapshot of the overall generic drug market, with competition rising and prices dropping as a result.
A few weeks ago, Teva noted "further deterioration in the U.S. generics market, further limitations on our ability to influence generic medicines pricing in the long term, and a decrease in value from future launches." Ouch.
Consequently, Teva expects its generics revenue to tumble by 20% this year, versus 2017, with the downturn set to extend into 2019.
Profit Abyss: It's no surprise, therefore, that Teva endured a brutal 2017. It lost $16.3 billion ($16.26 per share), versus net income of $68 million ($0.07 EPS) in 2016. It's slashed expectations for 2018, too. Revenue is projected at $18.3 billion-$18.8 billion, versus $22.4 billion in 2017, with CEO Kare Schultz saying lower Copaxone sales will account for half the drop. Earnings will take a heavier hit – from $4.01 EPS to $2.25-$2.50. Analysts had earlier forecast sales of $19.3 billion and EPS of $2.94.
Massive Debt: Teva is also burdened with $32.5 billion of debt – up from $10 billion in late 2015. This stems from the $33.4 billion acquisition of Allergan's Actavis generics business in August 2016.
The goal was to boost Teva's generic drug diversity and add more revenue streams. Unfortunately, it came as generic drug competition was intensifying. Prices tumbled in 2017, as the FDA approved twice as many new generics than in 2014.
Obviously, spending a fortune on an investment and getting a lower return on it is terrible for profitability. Indeed, Teva's profit margin is an ugly -72%.
While Teva says it will pay off $3.5 billion this year, $32.5 billion is a lot of debt – poor timing as interest rates rise.
Goodbye, Dividend: Teva used to pay a healthy dividend. But falling revenue and profit, lower forecasts, sky-high debt, and only $977 million in cash ($0.96 per share) saw the company suspend its dividend in December. (It had already hacked it by 75% last August).
Restructure & Reload: Teva has a huge restructuring plan in operation – one that aims to slash $3 billion in expenses per year through:
Merging its generic and specialty drug businesses.
Closing facilities. Six closures were announced in December and another six are planned this year.
Laying off 14,000 employees over the next two years – 25% of its workforce.
Scrapping low-value R&D.
Launching new drugs.
This last point is the most important.
Teva is hoping three drugs will fuel new growth:
Huntington's disease drug Austedo – approved in 2017 – will produce $200 million in sales this year.
Chronic migraine drug fremanezumab, currently awaiting FDA approval. It's hit a roadblock, though. In January, Teva's production partner Celltrion received an FDA warning about one of its South Korea facilities. This could delay approval.
Teva is also working on a late-stage pain drug called fasinumab.
The bottom line here?
Betting against Buffett certainly isn't easy. But the share boost from his investment was temporary – and it's over.
While Teva's cost cuts are needed in order to reduce debt and offset its patent-expiration issues, they're not going to produce growth. And with the current headwinds, growth seems unlikely anytime soon. Even CEO Schultz says, "For sure in 2020, we'll see growth." That's a long time for investors to wait.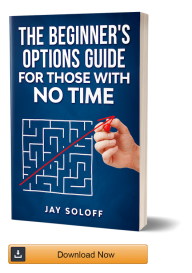 If not, here's your chance to save it to your computer while it's still free. That way you will never have to pay for it again in the future.
This guide will get you placing winning trades without you needing to spend hundreds of hours studying.
In fact, you can place your first trade today after reading my "Beginner's Guide" to trading options.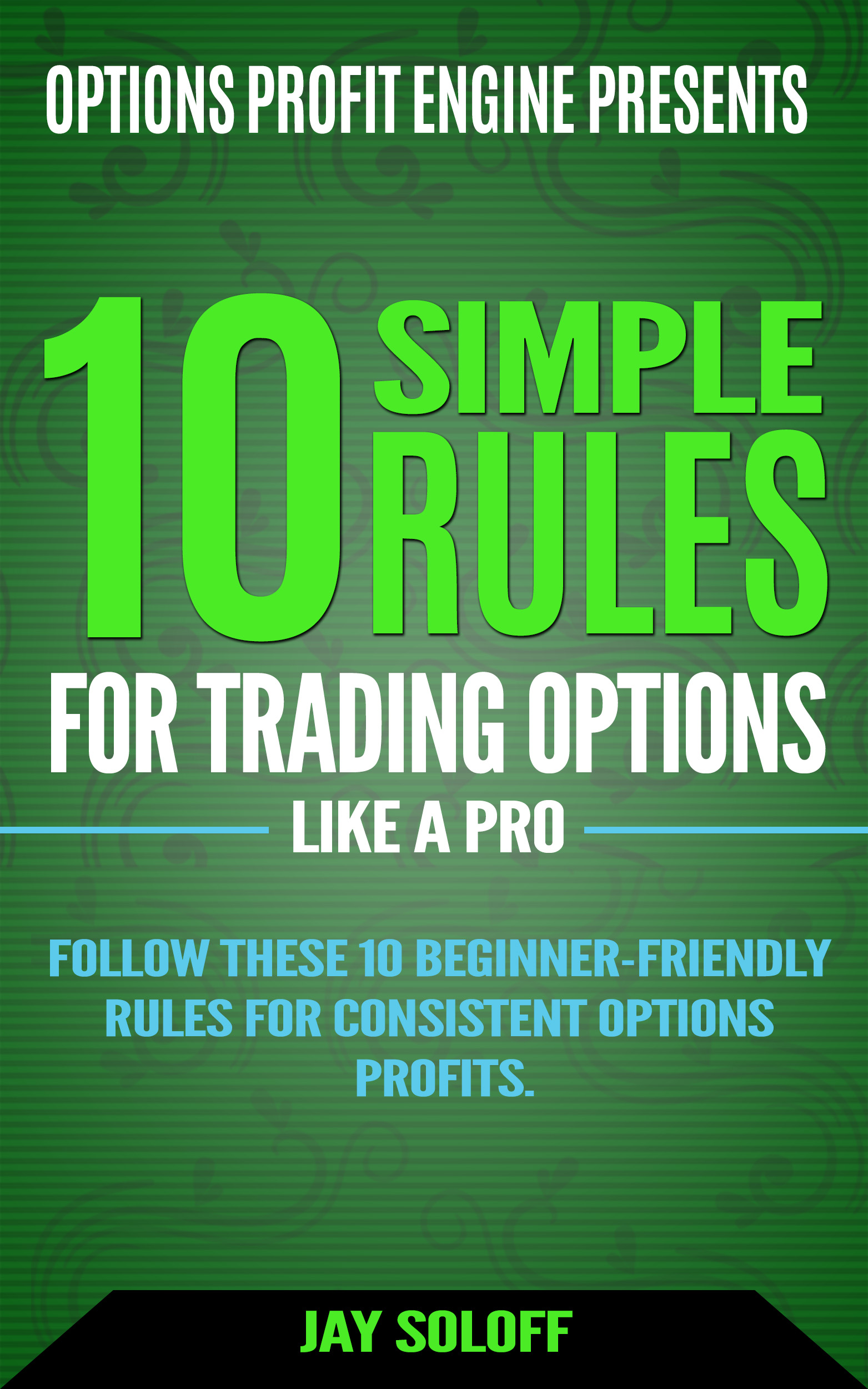 [FREE DOWNLOAD] 10 Simple Rules for Trading Options Like a Pro
Follow these 10 simple rules from 20-year professional options trading veteran, Jay Soloff and start earning a reliable extra income from options.
NO prior experience needed to master these 10 simple options trading rules. 
Enter your email below and receive access to this FREE guide...