What have been the hot sectors so far in 2014 and what might be hot for the rest of the year?
At halftime for 2014, let's look back at the first six months of the year to examine the hottest stock market sectors so far and what that might tell us about opportunities for the next six months.
The top three sectors for the first half of 2014 were Utilities (XLU), Energy (XLE) and Healthcare (XLV). The fact that the utilities sector led the group demonstrated investors' preference for the "safe haven" provided by utilities investments even as the Dow and S&P 500 seemed to set new records every day.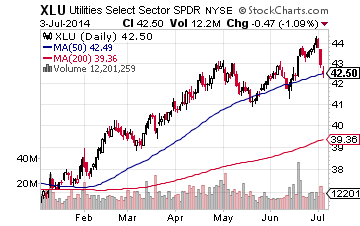 A review of the chart for the Utilities Select Sector SPDR ETF (XLU) indicates that during the six-month period ending on July 3, XLU climbed 14.92 percent compared to 6.1% for the S&P 500.
The top performing stock among the XLU holdings was Pepco (POM) which supplies electricity and natural gas in the mid-Atlantic area. During the six-month period ending on July 3, Pepco's share price soared 46.92 percent to $27.69.
The second-best XLU component was Integrys Energy Group (TEG), which climbed 29.33 percent to $68.50.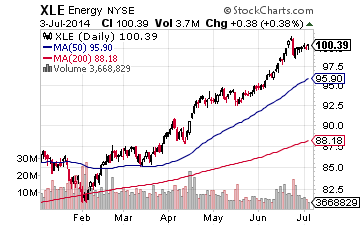 Number two on our list of hot sectors is Energy Select Sector SPDR ETF (XLE) which gained 14.62 percent for the six-month period ending on July 3. Although this figure also included trading activity during the first three days of July, that period added a mere, 0.29 percent gain for XLE, which closed on July 3 at $100.39.
The top performing stock among the XLE holdings was Newfield Exploration (NFX) an independent oil and natural gas extractor, which operates in the Rocky Mountains, the on-shore areas of the Gulf Coast, as cell as the central area of the North American continent. During the six-month period ending on July 3, Newfield's share price skyrocketed 79.65 percent to $43.59.
The second-best performing stock from the Energy Select Sector SPDR ETF (XLE) was Nabors Industries (NBR), which climbed 77.53 percent to $30.04. NBR has not even made contact with its 50-day moving average since February 6. Nabors provides drilling and rig services for the oil and natural gas industries.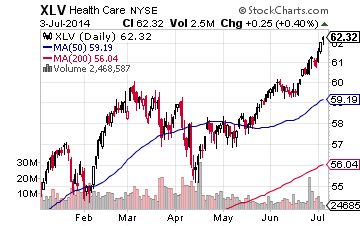 Healthcare as represented by the Health Care Select Sector SPDR ETF (XLV) through July 3 has logged a 6-month gain of 12.59 percent.
The top performing stock among the XLV holdings was Allergan (AGN) which has been gaining strength as Bill Ackman has kept the company in his crosshairs as a takeover target by Valeant Pharmaceuticals. By April 21, Ackman had acquired a ten-percent stake in Allergan and on April 22, Ackman and Valeant had teamed-up to announce a buyout proposal for Allergan. Allergan is best-known for its leading product, Botox.
A quick review of these three sectors shows us that so far in 2014 investors have been drawn to traditionally defensive sectors like utilities and health care in spite of impressive performances by the major stock indexes. Energy was the only "risk on" exception, likely propelled higher by tensions in Iraq and with Russia as the price of oil has climbed from the mid $90s to $104/bbl over the course of the first six months of the year.
Looking forward, investors could remain defensive even as major indexes seem unstoppable in their march higher. Concerns over valuations, earnings, global tensions and global economic growth, coupled with intense volatility in "froth" stocks, could make the second half of 2014 look a lot like the first half for sector investors. Defensive sectors include utilities, health care, consumer staples (XLP) and consumer discretionary (XLY) and these could continue to be in favor as the second half of 2014 unfolds.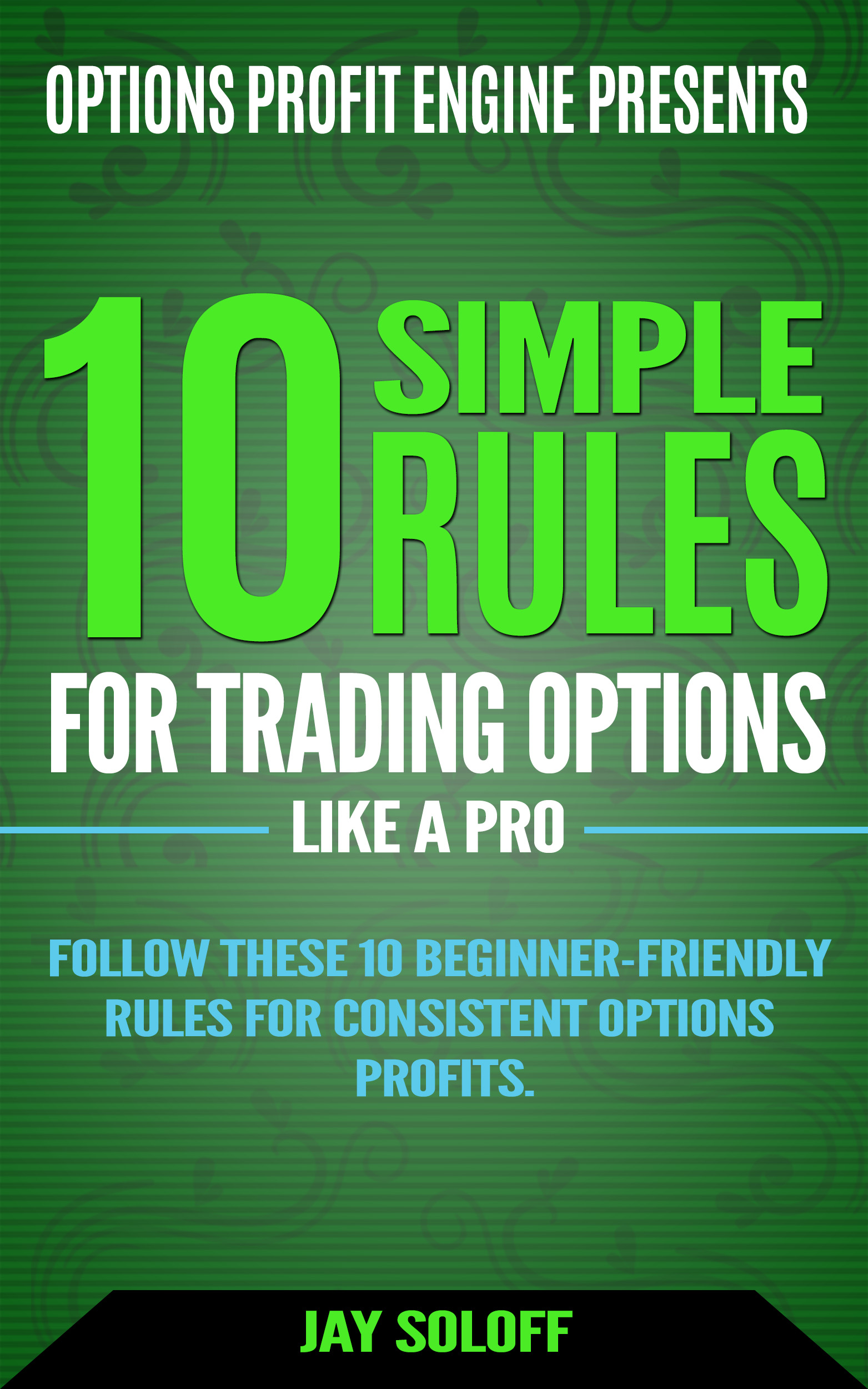 [FREE DOWNLOAD] 10 Simple Rules for Trading Options Like a Pro
Follow these 10 simple rules from 20-year professional options trading veteran, Jay Soloff and start earning a reliable extra income from options.
NO prior experience needed to master these 10 simple options trading rules. 
Enter your email below and receive access to this FREE guide...