There's no denying Google's dominance since its 2004 IPO, but the end of this juggernaut's growth story is here. Investors looking for life-changing returns must look elsewhere, and the best place for growth is in biotech. New technologies are allowing for more drugs to be synthesized and approved faster than ever, and with a large and growing market, the opportunities seem endless.
The NASDAQ has made its triumphant return to 5000, but much has changed since the dot-com bubble 15 years ago.
So, why is 2015 nothing like 2000? You've likely heard the tale already, "Today's NASDAQ valuation is supported by strong balance sheets and companies that actually generate earnings."
The NASDAQ is trading at just around 20 times next year's earnings estimates, which is about a third of where it was in 2000. Relative to the S&P 500, the NASDAQ is trading at a 20% premium, compared to the 200% premium we saw at the height of the dot-com bubble.
In fact, I told a similar tale just a couple weeks ago. But that's not the entire story.
I'd even go as far as to argue that the current NASDAQ is nothing like we saw 10 years ago. First, let's talk a little about Google (NASDAQ: GOOGL).
Google's driverless cars, failed Google Glass and other ventures have all been funded by revenues from search related ads. But now those billions of dollars of search revenues are in serious jeopardy. Something we did a  deep dive into last week.
When Google hit the Internet scene in 2004, it was the Wild West out there. Search was new and innovation in computing was everyone's focus.
With that, it's been a great 10-year run.
But 2014 appears to have been a watershed moment for Google, marking its top and signaling an end to its reign.
And so it's time for the likes of Google to step aside for the new leaders of the NASDAQ, a changing of the guard if you will.
Taking over will be the biotechs.
The way we're putting the current technology to work in the biotech space is indicative of the Wild West of technology of the early 2000s — with the possibilities being rather limitless.
One key is that many biotechs are just now getting the respect they deserve and the funding they need. Investments in biotech companies by venture capital firms was up to $6 billion in 2014, a 29% year-over-year increase. VC investment in biotech was second only to software last year.
There are also other tailwinds supporting the success of biotechs, including demand from aging baby boomers and advancements in tech making new treatments and drugs a possibility. For example, you've got Spark Therapeutics (NASDAQ: ONCE), which is bringing sight to the blind, and Juno Therapeutics (NASDAQ: JUNO) has changed how the industry looks at cancer treatments.
And with technology advances, developing drugs is becoming more affordable. The FDA approved over 40 drugs last year, which is the most in a decade.
Granted, some have likened the current surge in biotech stocks to the dot-com bubble, dubbing it tech bubble 2.0.
Recall Ben Graham's phrase, "Price is what you pay, value is what you get." It's important not to confuse the two either.
Just because something, in this case the iShares NASDAQ Biotechnology Index ETF (NASDAQ:IBB), has outperformed the S&P 500 by over fourfold for the last three years, doesn't make it an automatic bubble.
So sure biotechs are a on a multi-year tear, but they are just now playing catchup to the rest of the market. Since August of 2004, Google shares are up 940% while the IBB is up just 486%. From early 2001 to 2011, the IBB was actually flat.
Let's think about all this tech versus biotech debate another way. While the NASDAQ as a whole has recovered to its dot-com bubble peak, there are laggards. Consider this: the Select Sector Technology SPDR ETF (NYSEARCA:XLK) peaked at $64 in 2000 but only trades at $43 today.
Oracle (NASDAQ: ORCL) shares trade today roughly where they were in 2000. Others aren't so lucky. Qualcomm (NASDAQ: QCOM) is still 22% off its 2000 high, Microsoft (NASDAQ: MSFT) off 29% and Intel (NASDAQ: INTC) off nearly 60%.
Will big tech stocks every fully recover? I'm not sure. But I believe there's a better place to be invested. The tech companies making up the NASDAQ of today, including Google, are profitable; sure, but do you really want to own lackluster "growth" stocks?
So when the media tells you that 2015's NASDAQ isn't the same as the 2000's, they are right. But for the wrong reasons.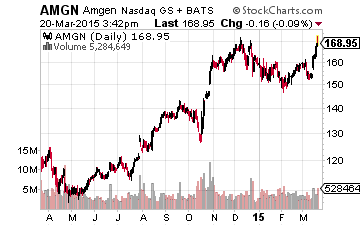 The story shouldn't be that the tech companies of today are more profitable, but that the great growth days of major tech might be in the past. Rather, biotech will be the usher of a new era of growth.
Back in 2000 you had the likes of Sun Microsystems and MCI Worldwide as the biggest components of the NASDAQ Composite. They were trading at 85x and 53x earnings, respectively.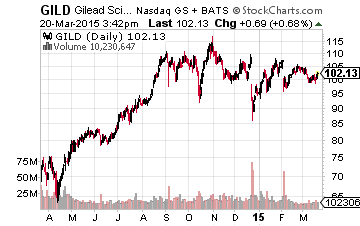 Today, it's not just steady tech giants gracing the NASDAQ leaderboards, but also biotechs like Amgen (NASDAQ: AMGN and Gilead Sciences (NASDAQ: GILD). These two are a couple of the largest companies in the NASDAQ today, trading at 24x and 14x earnings, respectively.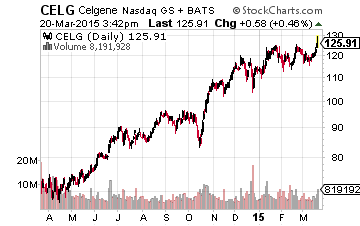 So despite the tremendous run in biotechs, there are still compelling investment opportunities. Amgen, as mentioned above, is one, but so is Celgene (NASDAQ: CELG).
First, Amgen's returns over the last six months have been about half the return of IBB. But it's this type of under-appreciation that makes great buying opportunities. Amgen is on track to launch four new products this year, including a cholesterol-lowering drug, evolocumab.
Its profit margin is already running an impressive 25%, but it wants more, targeting cost cuts and improvements in manufacturing to improve margins. It's also planning to launch five new products in the fast growing biosimilar market by 2019.
Second, Celgene, with a $100 billion market cap, owns the blockbuster treatment for multiple myeloma therapy, Revlimid. The multiple myeloma market as a whole is expected to double to $16 billion over the next five years. The beauty of Revlimid is that it has the potential to treat other indications and tap new markets. Revlimid is in Phase III trials for treating leukemia. Then there's the launch of Revlimid in Europe this year and planned launches in China and Brazil.
In the end, this has unexpectedly turned into a three week tutorial on why the Google reign is over, ushering in a new world order that is biotech stocks. I'm no specialist in the biotech field. I am, however, perfectly content owning the likes of Amgen and Gilead and other companies that are working on game-changing biotech products.
If you want to find a rising star in biotech investing you'll want to turn to our own Bret Jensen. His biotech and biopharma research has proven invaluable in turning up winner after winner. He's already had two 200%+ winners in the past 3 months. with one up better than 200% since being added to the Small Cap Gems portfolio on December 30th. This company has found a backdoor allowing it to totally circumvent the standard FDA drug approval process, meaning it brings more drugs to market and faster. And that's why it's up 200% in a little over 2 months. Click here for a short briefing on how this company legally sidesteps the FDA process and rings the register for investors.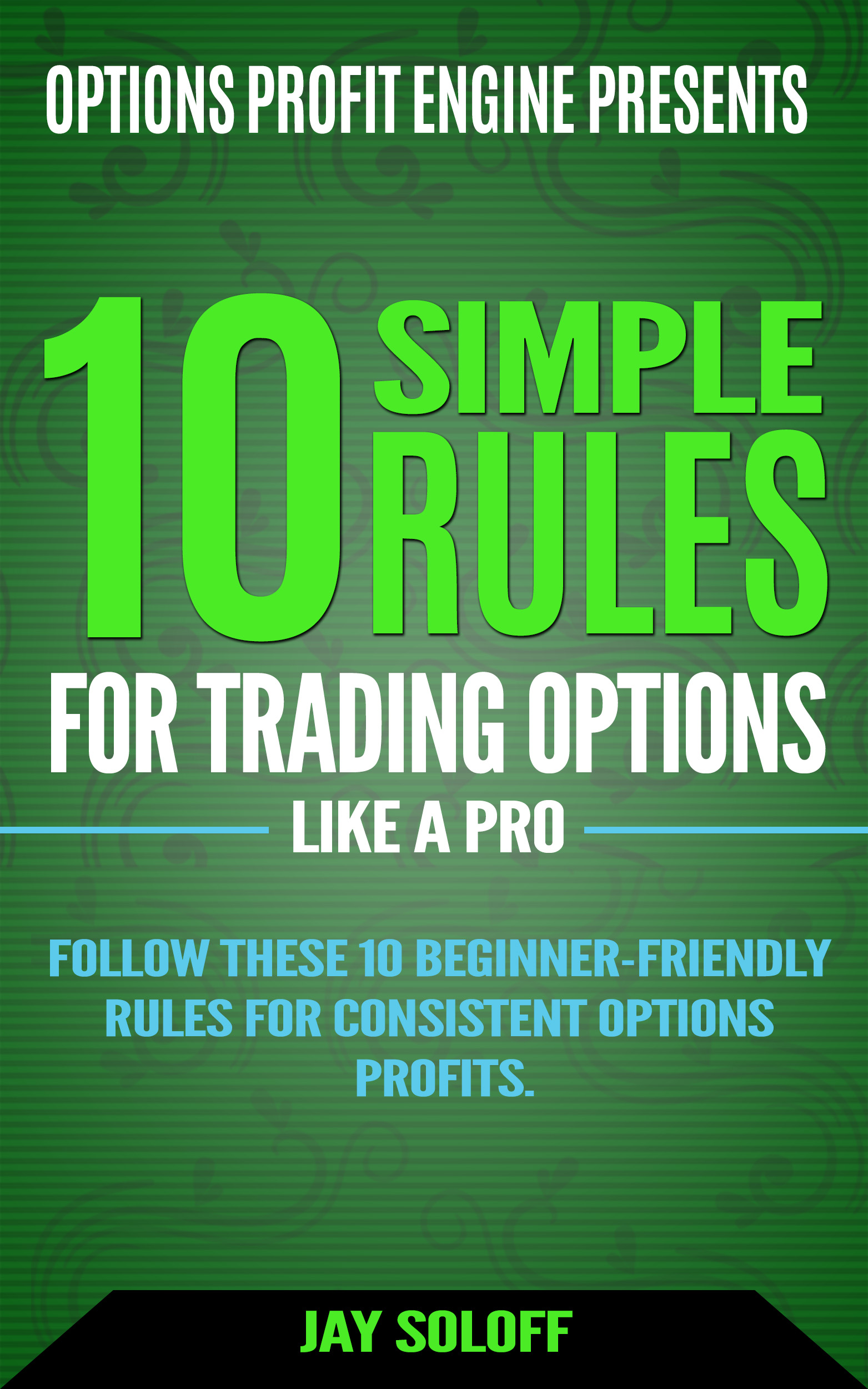 [FREE DOWNLOAD] 10 Simple Rules for Trading Options Like a Pro
Follow these 10 simple rules from 20-year professional options trading veteran, Jay Soloff and start earning a reliable extra income from options.
NO prior experience needed to master these 10 simple options trading rules. 
Enter your email below and receive access to this FREE guide...