On the surface, the 72% surge in year-over-year revenue that Snap Inc. (Nasdaq: SNAP) – parent company of camera and video app Snapchat – notched in the fourth quarter is mighty impressive. The total $285.7 million beat expectations by $33 million.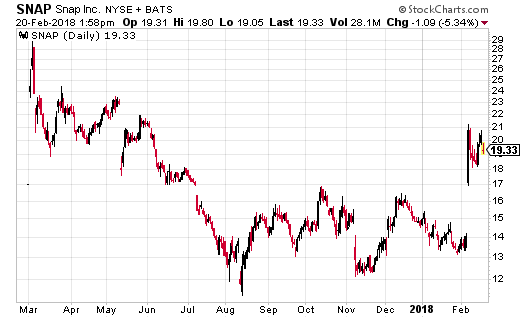 The firm also added 8.9 million new daily active users (DAUs) during the quarter – up 18% year-over-year to 187 million. That beat projections, too. Revenue per user rose 46% year-over-year to $1.53.
Look beyond the numbers, though, and you'll see an uglier picture (no pun intended).
For starters, the company had to spend big to get that user growth, with sales and marketing costs up 119% and R&D expenses soaring by 260%.
And while Snapchat may be popular with the kids, it ain't profitable.
The company lost $350 million during the quarter, compared with a $170 million loss in Q4 2016. Operating income also tanked from $169.7 million to $361 million over the same period. Adjusted EBITDA and free cash flow also dropped. In fact, for the full year, Snap's free cash flow sank by $819.2 million.
You don't need me to tell you that losses that large are completely unsustainable over the long run.
And as for that strong user growth… well, it's not as strong as Instagram, which boasted 150 million DAUs in early 2017, but had ballooned the number to 500 million by September.
And speaking of Instagram, Snapchat may have caused itself a problem: Users hate the company's redesigned app – and it's pushing some of them to Instagram's similar features instead.
A petition on Change.org received over one million people imploring Snapchat to scrap the new layout – an unusually large number, even for a social media platform.
And as if things could not get any worse for Snap, on Wednesday Kylie Jenner of Kardashian fame wiped out $1.3 billion in market value for Snap as shares plummeted from her short tweet:
"sooo does anyone else not open Snapchat anymore? Or is it just me… ugh this is so sad."
That's all it took for the stock to drop 6% in a matter of hours. And this is after it had already been on a downward slide since the beginning of the week. All told investors have lost close to 15% just this week. Ouch.
Snap may be improving its top-line numbers, but the company still isn't anywhere near profitability. Until it manages to arrest the negative profit and cash flow trends, as well as add new users more cheaply (and not anger its existing base!), it's an expensive and risky stock to own in a more volatile market.[NEW REPORT] Absolute 10 Best Tech Stocks to Own in 2018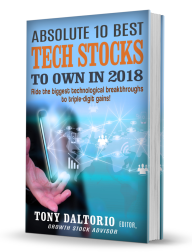 Grab your exclusive copy of this new research report that shares Growth Stock Advisor editor Tony Daltorio's "10 Best Tech Stocks" to own in 2018 and beyond.
With exposure to red-hot sectors such as lasers, photonics, robotics, advanced microchips, cybersecurity, and more, you can future-proof your portfolio while also gaining exclusive access to some of the biggest growth opportunities of the next decade.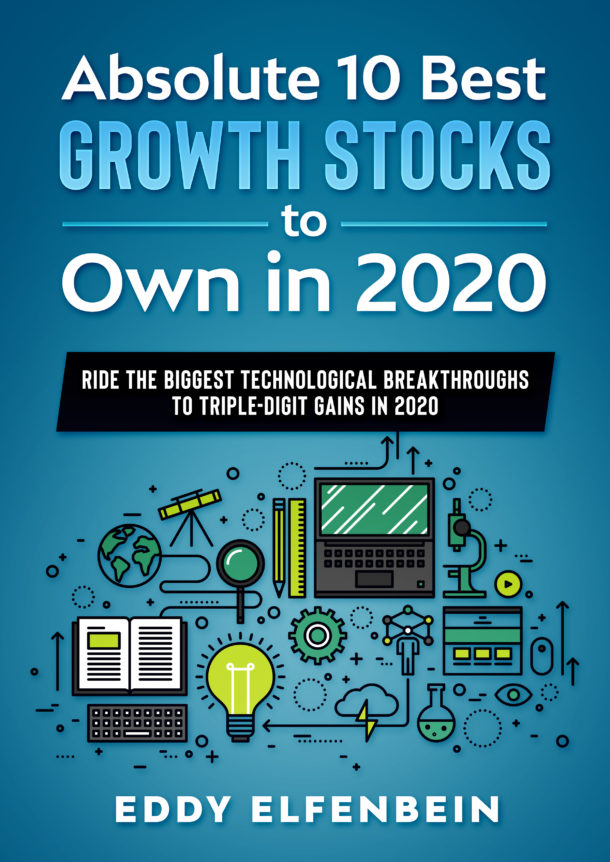 [NEW REPORT] Absolute 10 Best Growth Stocks to Own in 2020
Get the best 10 stocks to ride the 2020 tech explosion. 
One could be the most valuable stock of the next decade. 
Normally, I charge $20 for this report…
But, today...you can claim a copy absolutely free.
One stock alone has a chance at 167% profits in the next 12 months (or sooner). 
Enter your email below to claim a free copy while they last.