Right now, investors could buy into a long-term bull market in airline stocks that could be set to take off with Trump's proposed infrastructure spending bill. Here's the case for owning airline stock in your portfolio.
As the new editor of Investors Alley's Growth Stock Advisor, one of the sectors that I will be focused on is infrastructure.
As you well know, President Trump made this a priority during the election campaign.
Wall Street too is focused on the more than trillion dollar opportunity to upgrade America's deteriorating infrastructure.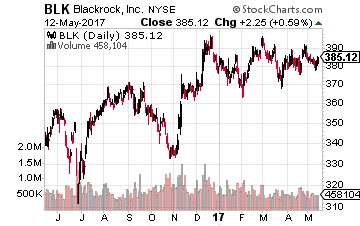 For example, Larry Fink – the CEO of asset manager BlackRock (NYSE: BLK) – wrote about this extensively in his annual letter to shareholders.
But with political partisanship seemingly worse than ever, will the much-needed trillion dollar investment into infrastructure ever happen?
First in the Queue On the Runway
It doesn't look that way, but we may get bits of infrastructure upgrades along the way.
The question then is where will these efforts be focused.
We got a major hint as to where from Gary Cohn, the former Goldman Sachs executive who now heads the National Economic Council. He said his first priority will be our country's congested  airways.
Cohn wants to take away the air traffic control system, which handles 50,000 flights daily,  from the Federal Aviation Administration (FAA). He said, "Air traffic control is probably the single most exciting thing we can do."
The goal is to have the FAA focus on what it does best, which is regulating safety.
I like the move. Here's why.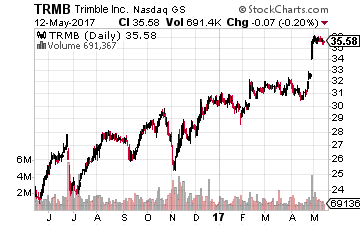 Charles Trimble, GPS innovator and founder of Trimble (Nasdaq: TRMB), said "The FAA fulfills its mission by wrapping policies and procedures around obsolete technologies."
More on that in a second.
Cohn wants to place the air traffic control system into a non-profit entity. The proposed entity will be funded by both public and private finance.
And what should catch your attention is that this alone may be the largest national infrastructure program since the building of our national highway system in the 1950s.
The industry trade organization – Airlines for America – praised the proposal from the Trump Administration.
Our Antiquated Airway System
The backing from the airline industry is logical.
In many cases, the United States is still relying on 1960s-era technology and procedures.
Think about it – radars still slowly sweep to determine the location of aircrafts. And air traffic controllers in many cases still use paper to keep track of planes.
Even worse, just a few years ago, air traffic controllers were sourcing vacuum tubes from the Czech Republic because no company in the U.S. still made them!
Our government wasted $7.5 billion over the past decade just to keep this old rickety system from collapsing.
Add to that the cost of all the fuel wasted sitting on the runway or by still following zig-zag flight corridors across the country that were first used during the infancy of the aviation industry.
The US Needs an Upgrade
Mr. Cohn said, that by embracing GPS and digital technologies, flight times would be slashed so dramatically that "we will save over 25% of the jet fuel in this country."
Making the flights more direct will also help the environment by reducing CO2 emissions, thanks to the shorter flights.
Cohn looks to be spot on. He is backed up by industry studies that show with just introducing GPS a $30 billion boost to our nation's economy would occur.
Estimates are that this outdated reality that is our airways system cost the traveling public about $25 billion in 2016 alone.
And think about how much it costs the perennially struggling airline industry in both time and money.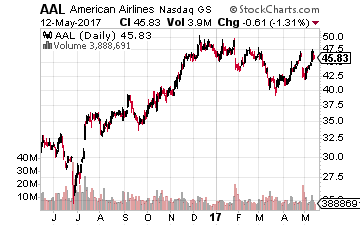 The CEO of American Airlines Group (Nasdaq: AAL), Doug Parker, said in April that he wanted an overhaul of the "antiquated" system.
He gave the example of a flight from Dallas Fort Worth to Philadelphia. This flight now takes 30 minutes longer than it did in 1979 thanks to our air traffic control system.
The United States has simply not kept pace with other countries around the world when it comes to our airways infrastructure.
Even Gary Cohn lamented, "We lost control of the skies over the Atlantic and Pacific Ocean because Canada has adopted a GPS system."
Imagine that – updating and upgrading your country's infrastructure.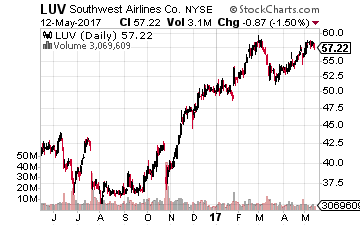 Airline Stocks to Soar
I do think we may at least get the beginnings of an infrastructure upgrade in aviation.
The very obvious beneficiaries, besides the traveling public, will be the airline companies.
I would also add Southwest Airlines (NYSE: LUV) to the list.
The benefits of a modernized air traffic control system that include technology like the Global Positioning System will include greater safety, reduced delays, fuel savings for the airlines, increased capacity and greater operational efficiencies.
The biggest beneficiaries will be the U.S.-based airline companies and their shareholders.
Discover the 1 technology Amazon's CEO says is entering a "Golden Age."
Free report reveals how investors can tap into a world altering technology that will dwarf the internet.
It's no wonder Amazon CEO, Jeff Bezos, is calling it "a renaissance" in technology…
…or why other tech billionaires like Elon Musk and Bill Gates are already investing their own fortunes.
Click here to discover how to find the industry profits the World Economic Forum predicts will surge over $100 trillion!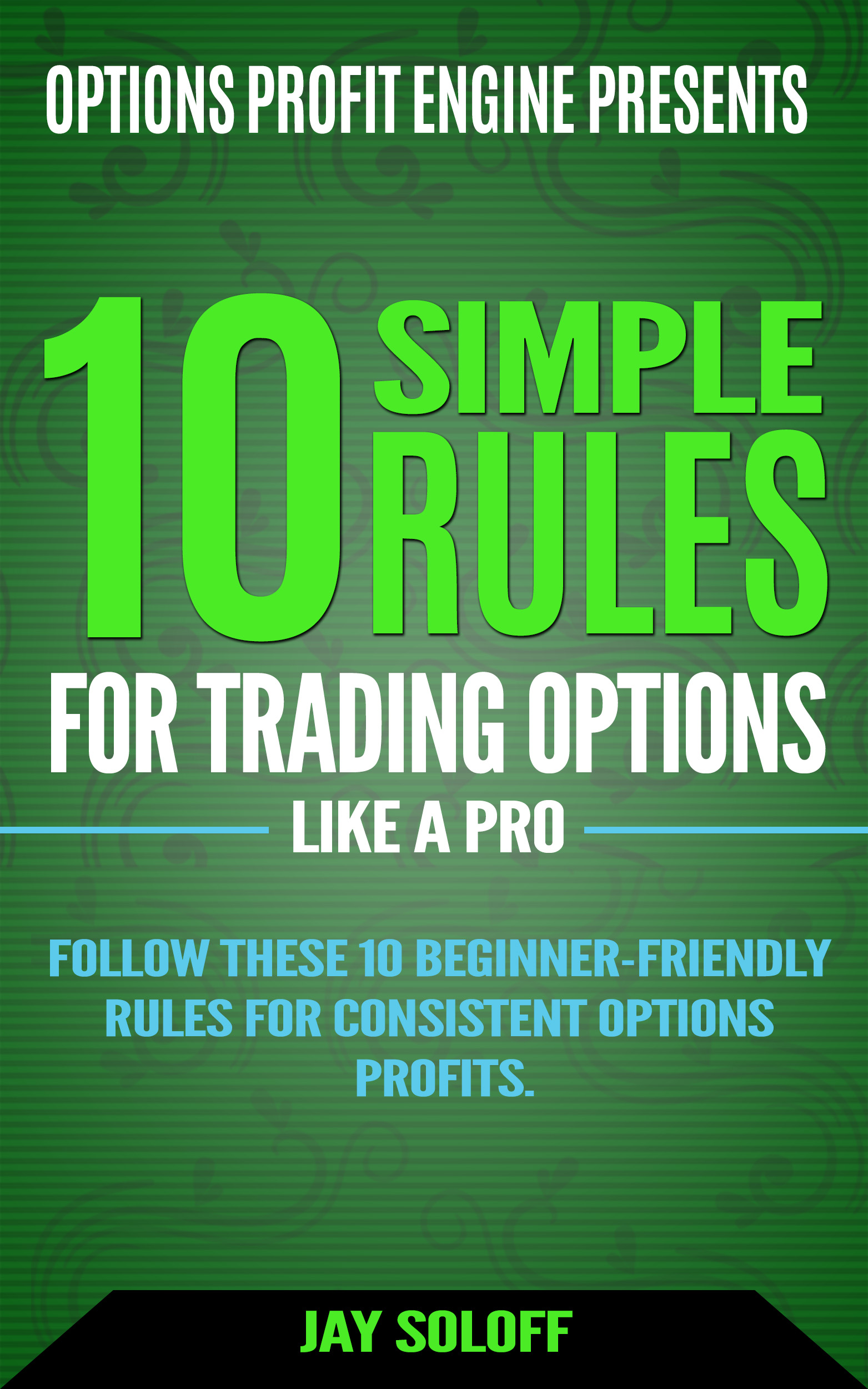 [FREE DOWNLOAD] 10 Simple Rules for Trading Options Like a Pro
Follow these 10 simple rules from 20-year professional options trading veteran, Jay Soloff and start earning a reliable extra income from options.
NO prior experience needed to master these 10 simple options trading rules. 
Enter your email below and receive access to this FREE guide...