Looking for a "new" way to play retail? It's not enough to just look at the best-performing part of the industry, that's why equities analyst Marshall Hargrave dug deep to find what might be the most underrated retail plays around for growth.
The major retailers like Macy's (NYSE: M) and Nordstrom (NYSE: JWN) have been blaming poor sales on the warm weather and a shift in consumer shopping away from the mall setting.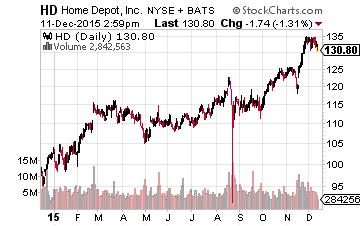 One of the only groups of retailers that are not suffering this Holiday season is the home improvement retailers. Both the major retailers in this space, Home Depot (NYSE: HD) and Lowe's (NYSE: LOW), managed to beat Wall Street expectations last quarter.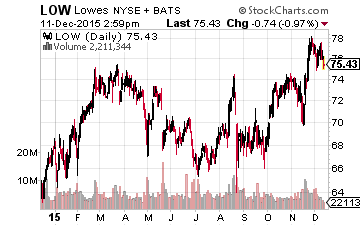 Both are benefiting from Baby Boomers renovating their homes and a resurgence in the housing market. As well, housing starts and applications for building permits are growing strongly.
However, Home Depot is winning when it comes to capturing more market share and boasting higher profitability. Last quarter, Home Depot's same-store sales (SSS) grew 7.3% in the United States while Lowe's posted a 5% growth. This is the widest spread in SSS that we've seen in over 18 months.
But what about the millennials? Home Depot has a plan for tapping into this large market too. This includes not only becoming more online friendly but also focusing on the professional market — the guys that millennials might hire to do their work for them.
And, the focus on professionals is paying off. There was an 8% jump in transactions totaling $900 or more at Home Depot last quarter.
But, for a moment, let's consider that the home improvement retailers might be looking a bit rich. Has all the upside already been squeezed out of the two major home improvement retailers?
Lowe's and Home Depot are trading at all-time highs, with stock price growth that's more than triple the S&P 500 over the last half decade. Their price-to-earnings ratios are the highest we've seen in over a decade. With that, there could be an even better play on retail.
Digging deep into the retail industry
What are other ways to play the retail market? One of the most overlooked and underrated opportunities lies in the credit business. That's right, the companies that run the credit card portfolios of home improvement giants and other retailers.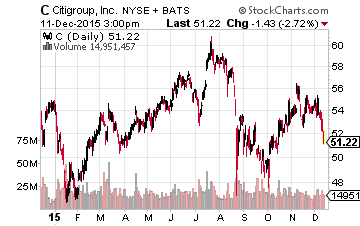 Citigroup (NYSE: C) runs Home Depot's credit card, as well as its commercial credit and commercial revolving accounts. However, Citi is a huge bank.
Citi generates $8.3 billion a year in revenue from its North American branded card portfolio, compared to the $19.6 billion it generates from all of its North American operations. Across the globe, it generates over $80 billion in revenues. Home Depot is just a small part of that.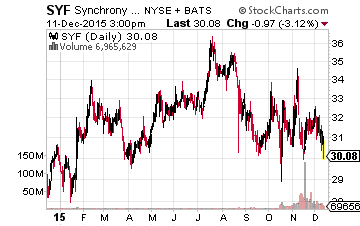 Then there's Synchrony Financial (NYSE: SYF), which runs the Lowe's credit business. Synchrony spun off from General Electric (NYSE: GE) just over a year ago and deals almost exclusively in private label credit cards.
Synchrony and Lowe's have been partners for over 35 years — the longest partnership among Synchrony's retailers. Lowe's accounts for more than 10% of the total interest income for its credit card portfolio and is one of its five largest customers.
Lowe's is still a great company and will keep growing for the same reasons that Home Depot will. More importantly, Lowe's is a bigger business for Synchrony.
As well, Synchrony also has other partners that make its portfolio enticing. Its largest retail card partners include the likes of Wal-Mart (NYSE: WMT), Sam's Club, JCPenney (NYSE: JCP) and Lowe's. But Synchrony also has partnerships with Amazon.com (NASDAQ: AMZN), TJX Companies (NYSE: TJX) and PayPal (NASDAQ: PYPL).
Besides Home Depot, Citi provides cards to the struggling oil giants, Shell (NYSE: RDS.A) and ExxonMobil (NYSE: XOM), and also the struggling retailer Sears (NASDAQ: SHLD).
The beauty of the private-label credit card business is that it's outpacing growth in other credit cards. Almost three-quarters of Synchrony revenues are from retail credit cards. Despite its exposure to the consumer credit market, Synchrony has a solid business, having never posted a loss during the financial crisis. It also enjoys high margins, with a 19% return on equity, thanks to its high-yield cards.
Another key advantage with Synchrony is that it is a relatively diversified play on the home improvement market, where it also runs a payment solutions business — this includes customizable credit programs.
In that business, the home furnishings and flooring retail industry accounts for 40% of revenues and home specialty accounts for 10%. With over 60% of the homes in the United States over 30 years old, there will be plenty more home improvement and renovation projects to come — and Synchrony will be there to fund them.
In the end, if you're looking for a pure-play on the home improvement industry, Home Depot might be the best bet. But if you're looking for a more diversified, but underrated play, Synchrony Financial is interesting here.
While both of those stocks present good opportunities in 2016, finding companies that can perform no matter if the market moves up or down in the shorter term is all about dividends. A combination of a high yield and consistent dividend growth in stocks is what can give you the most consistent gains out of any strategy available.
Right now you can find over twenty of these stocks to choose from in the Monthly Paycheck Dividend Calendar, an income system used by thousands of dividend investors enjoying a steady stream of cash.
The Monthly Dividend Paycheck Calendar is set up to make sure you receive a minimum of 5 paychecks per month and in some months 8, 9, even 12 paychecks per month from stable, reliable stocks with high yields. If you join my calendar by Monday, December 21st you will have the opportunity to claim an extra $4,006.50 in dividend payouts by January.
The Calendar tells you when you need to own the stock when to expect your next payout, and how much you can make from stable, low-risk stocks paying upwards of 12%, 13%, even 15% in the case of one of them. I've done all the research and hard work; you just have to pick the stocks and how much you want to get paid.
The next critical date is Monday, December 21st (it's closer than you think!), so you'll want to take before that date to make sure you don't miss out. This time, we're gearing up for an extra $4,006.50 in payouts by January, but only if you're on the list before the 21st. Click here to find out more about this unique, easy way of collecting monthly dividends.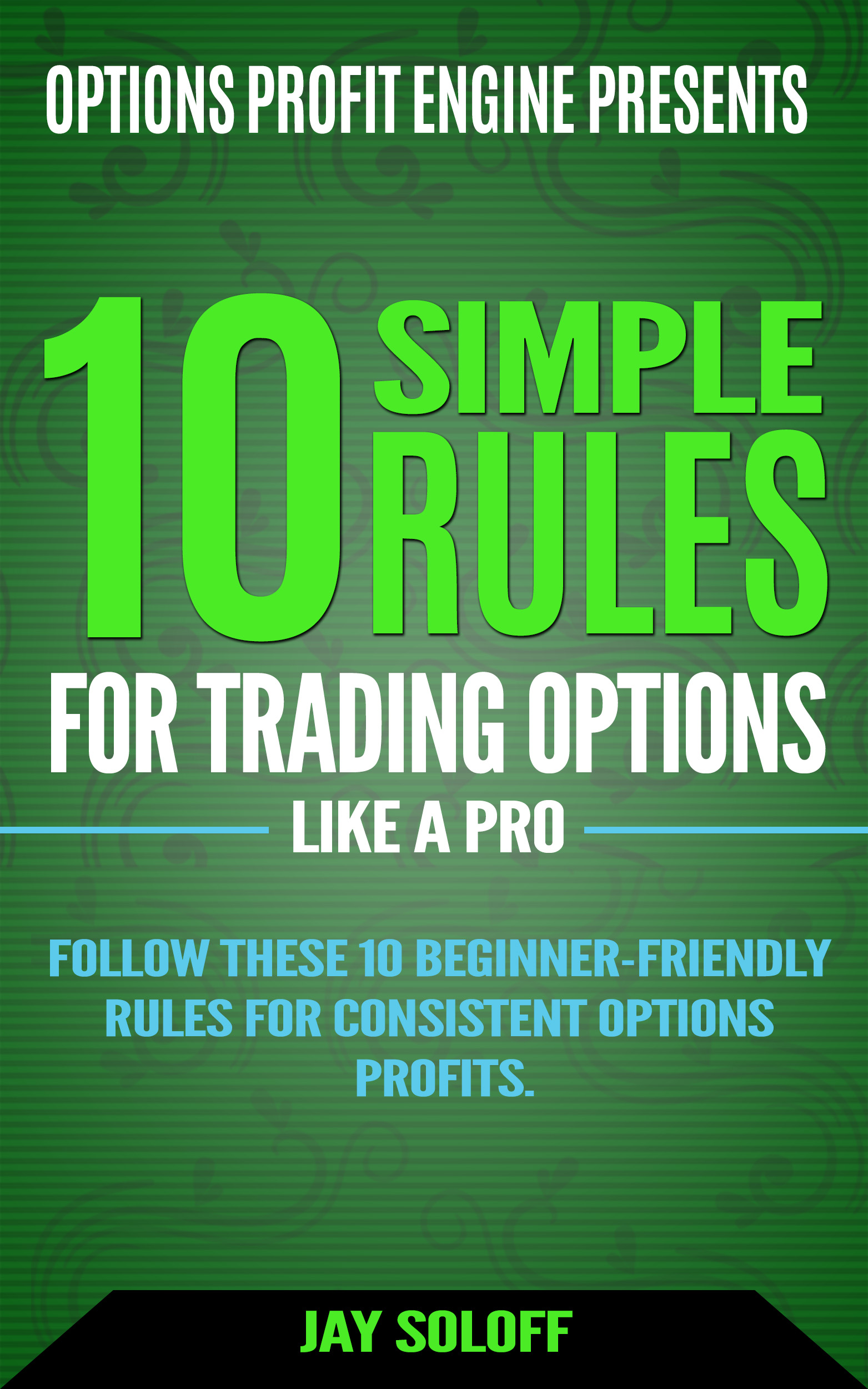 [FREE DOWNLOAD] 10 Simple Rules for Trading Options Like a Pro
Follow these 10 simple rules from 20-year professional options trading veteran, Jay Soloff and start earning a reliable extra income from options.
NO prior experience needed to master these 10 simple options trading rules. 
Enter your email below and receive access to this FREE guide...