If you like buying a high-yield stock with an amazing dividend and the chance for share price gains, take a look at the stock Tim Plaehn shares in this article today. After a botched press release that sent the shares tumbling and then the immediate withdrawal of the new proposal, this is a great stock to own that just went on sale.
Last week was pretty ugly for a lot of high-yield stocks. The reasons for the decline included fear of higher rates, Wall Street analyst downgrades, less than stellar earnings reports, and some bonehead announcements by management teams.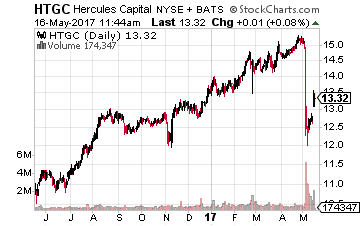 Hercules Capital Inc.(NYSE:HTGC) is a stock that the market punished for issuing a less than well thought out announcement. I recommended staying in and buying more, which has now quickly paid off well for my subscribers.
On May 4, 2017, Hercules Capital announced a plan to take the company from an internal management set up to using an external manager. The majority of business development companies (BDCs) like HTGC use an external manager. Investors liked that Hercules was internally managed and dumped the stock on the announcement.
In three days, the share price dropped by 20%. All the financial website articles and investor comments were negative, and it was apparent that investors were willing to take significant losses to get out of the stock. It was herd mentality at its finest.
When a share price falls quickly, I look at what news caused the fall and then almost always advise patience. A large portion of investors have fear-driven emotions and will sell just because a share price is falling. This can turn into a self-fulfilling trend.
As a share price falls, more want to sell, which causes the price to fall further. At some point, more level-headed, value-seeking investors step in to buy the shares and stabilize the share price.
I call investors who sell into a decline the ones who cannot stop themselves from losing money. These investors do the opposite of what we all would like to do in the stock market – make money. My recommendation, don't be a fear-driven investor that sells into a decline when there is no material news about a stock.
Another fact that stock owners tend to forget is that those shares are ownership in a business. While the action in the stock market can happen in days, hours, minutes or even seconds, a business operates on a much longer time frame.
Companies report their earnings results just once a quarter. It can take months to over a year to make an acquisition or add a new business unit. Business plans for growth and success are typically years in length.
What happens minute by minute in the stock market does not affect what is going on in the business behind the stock's shares. Whenever a share price makes a big move, especially a move to a lower price, I dig out whatever information I can find on how the business is operating.
In the case of Hercules Capital, I read the press release, I listened to the earnings conference call, I read the first quarter earnings report, and I read the articles analyzing the proposed move to external management.
The change to external management plan involved taking the current management team and establishing an outside company. The theory was that the management team could also use their skills to manage other types of funds outside of the focus of HTGC. The initial details of the fee structure were not great, but it was obvious that Hercules Capital would continue to operate much the same as it has for the past decade. I also theorize that the fee structure would most likely be improved for shareholders, countering most of the arguments that led to the shareholder revolt and stock sell-off.
I had previously recommended HTGC because of its unique business model and long successful history of providing financial capital into the venture capital space. That business remains intact and the first quarter financial results were in line with my expectations.When the share price fell off a cliff, the yield on HTGC jumped to almost 10%, compared to 8.0% before the fall. That was a point of real value and I recommended to my newsletter subscribers that they should add to their positions if possible and not to sell.
Today on May 15, the company announced it has indefinitely postponed the vote on the new structure and has hired an outside advisor to evaluate the different plans to manage the company. The stock price has jumped, but I expect it to continue to climb back into the $15 range. For value-focused investors that like a 9.5% yield, HTGC is a Buy.
Turning your retirement savings into a consistent stream of income is no easy task. You might spend hours researching what stocks to buy, only to end up more confused than when you started.
There are thousands of stocks to choose from, but only a small percentage of that group are the right stocks for you to own. The best high-yield stocks need to have safe long-term businesses that print money every year no matter what the market does. Those are the only companies that can pay consistent dividends.
That's a tall task for most companies, and unless you have a degree in finance or worked on Wall Street, picking the best companies to own, out of all of the other ones, is extremely difficulty.
That's why I started my income letter, The Dividend Hunter, which uses my Monthly Dividend Paycheck Calendar tool to help investor start earning a reliable income stream from dividend paychecks.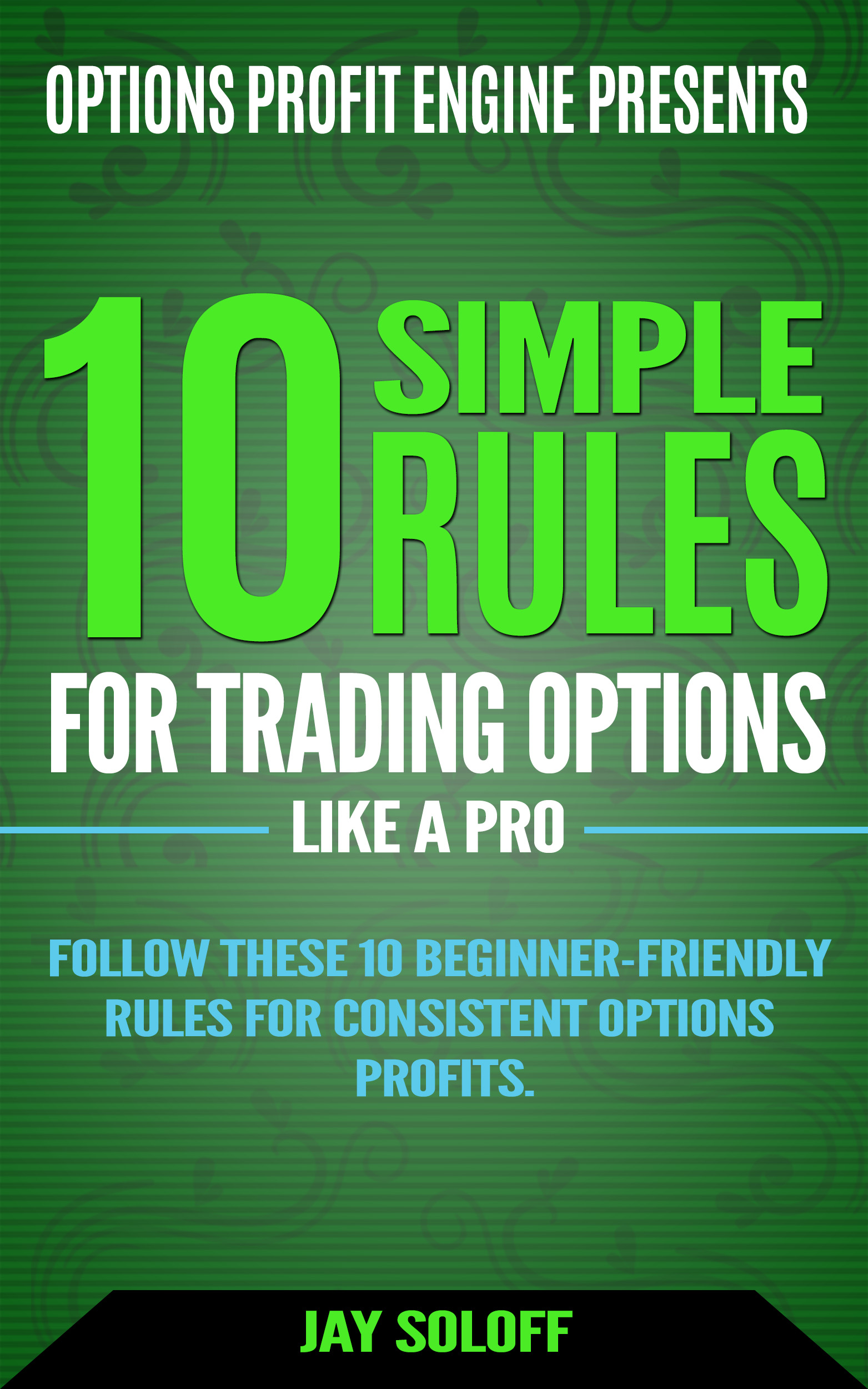 [FREE DOWNLOAD] 10 Simple Rules for Trading Options Like a Pro
Follow these 10 simple rules from 20-year professional options trading veteran, Jay Soloff and start earning a reliable extra income from options.
NO prior experience needed to master these 10 simple options trading rules. 
Enter your email below and receive access to this FREE guide...