Over the next ten years, the use of AI will exponentially increase, and the stock featured today will help power every AI-enabled device in the market. That makes for one amazing opportunity to earn serious returns that should handily beat the market over the next ten years. 
As human civilization advances, it is getting harder and harder for a human mind to solve today's complex problems.
It might very well take a lifetime for someone to completely master all of the intricacies of their chosen field whether it be economics, astrophysics, or genomics.
And even then, there is so much dynamic data involved with emergent properties that humans need help solving complex problems.
That's where artificial intelligence -or AI- comes in. Intelligent machines are becoming capable of pulling together millions of pieces of data and hopefully can devise algorithms that can help solve today's increasingly complex challenges.
From an investment viewpoint, artificial intelligence has become a very popular buzzword and has become a sector of growth everyone wants to grab a piece of.
As editor of Growth Stock Advisor, it is a sector I am keeping a close eye on.
Microsoft Moving Into AI
All the major technology companies are moving into the AI realm.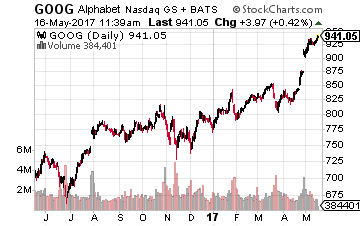 These include the likes of Growth Stock Advisor portfolio member Alphabet (Nasdaq: GOOG), Apple (Nasdaq: AAPL), Amazon.com (Nasdaq: AMZN) and Microsoft (Nasdaq: MSFT).
Just to use one example, let me take a closer look for you at Microsoft.
This company completely missed the smartphone revolution. Even though it has made efforts there to catch up, the very sparse Universal Windows apps store shows it never has.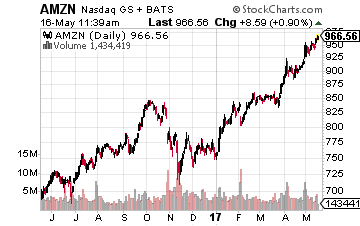 That's why at the company's recent developers conference (called Build), Microsoft CEO Satya Nadella laid out for the developers a plan for the post-smartphone era computing platform. This platform will rely heavily on artificial intelligence.
Nadella's new slogan was: "Intelligent cloud and intelligent edge." That 'intelligent edge' being not only smartphones, but a range of local "edge" devices.
These devices include the newly-unveiled "smart" speaker that will remind people of Amazon's Echo.
Of course, much of this strategy will depend on the success of Microsoft's cloud service Azure, which still trails Amazon Web Services.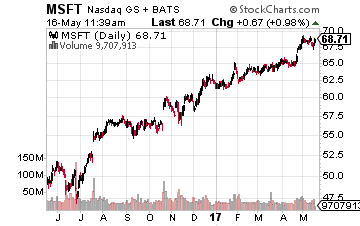 At the conference, Nadella also emphasized another key point. That was his belief that more computing power and data will be pushed away from the cloud and toward the "edge", where the actual users are.
This "intelligent edge" may become the crucial battleground for Microsoft, Amazon and Alphabet soon.
The Future of Investing in AI
How should you as an individual investor put money to work in AI?
That's a tough call at the moment.
Take Microsoft as an example. Even if they are successful in implementing Nadella's strategy, there are still a lot of slow-growing legacy businesses at Microsoft.
Here is one "trick" that I'm using to find the best companies in the sector…
I'm looking to see which companies are seeking AI talent not in Silicon Valley, but in the United Kingdom. That country has become the center of the world's most exciting AI research.
U.S. tech giants Apple, Amazon, Google, and Microsoft have all swooped in on British AI expertise and bought British AI start-ups:
Apple bought natural language processing specialist VocalIQ for about $100 million. The acquisition was specifically aimed at getting expertise in conversational queries.
Microsoft acquired SwiftKey for $250 million, which makes a software keyboard for mobile devices that adapts to ensure more accurate typing.
Amazon bought Evi Technologies in 2012 for only $26 million. This company's technology today sits at the heart of Amazon Alexa and Amazon Echo.
Google acquired DeepMind for $400 million in 2014. Today, DeepMind is the acknowledged leader in AI research with a staff of 250 researchers.
So, my advice to you is to keep an eye on who buys even more British AI knowhow in the future. As editor of Growth Stock Advisor, I will keep you up-to-date on this subject.
Investing Now
But what about right now?
Since there is no clear winner or even a small group of winners, I'd stick to the companies that make the crucial components for various devices, like semiconductors.
One such stock I'd look at, even though it's a Wall Street darling, is Nvidia (Nasdaq: NVDA).
It invested heavily early in the AI game by building chips that are tailor-made for deep learning.
Today, its chips are the de facto standard in AI. The company provides the graphic chips used in the personal assistants of both Amazon and Google. Its chips are also used in Skype's translation tool, the speech recognition tool of Baidu (Nasdaq: BIDU) and also by Netflix (Nasdaq: NFLX).
Any weakness in Nvidia stock may turn to be a good time to buy this 'pick and shovel' AI play.
Warren Buffett Went All-in With a Sector He Swore He'd Never Touch. Will you?
Buffett could see this new asset run 2,524% in 2019. And he's not the only one...
- Shark Tank Personality Mark Cuban says "it's the most exciting thing I've ever seen."
- Facebook CEO Mark Zuckerberg threw down $19 billion to get a piece...
- Microsoft Founder Bill Gates wagered $26 billion trying to control it...
What is it? It's not gold, crypto or any mainstream investment.
But these mega-billionaires have bet the farm it's about to become the most valuable asset on Earth. And if you act fast, you could earn as much as 2,524% before the year is up.
Click here for immediate details.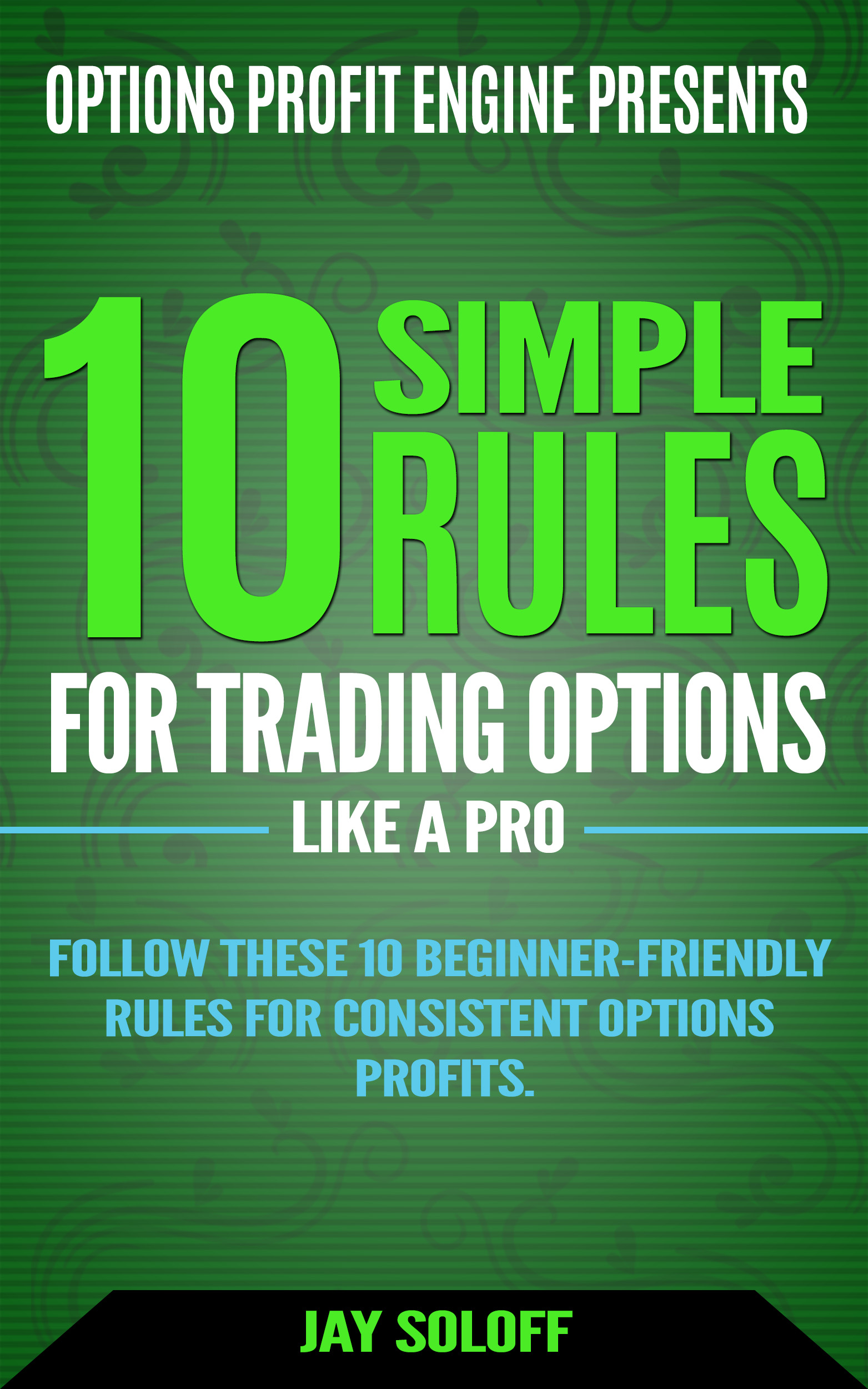 [FREE DOWNLOAD] 10 Simple Rules for Trading Options Like a Pro
Follow these 10 simple rules from 20-year professional options trading veteran, Jay Soloff and start earning a reliable extra income from options.
NO prior experience needed to master these 10 simple options trading rules. 
Enter your email below and receive access to this FREE guide...