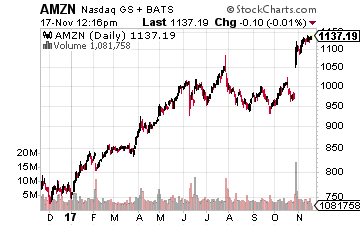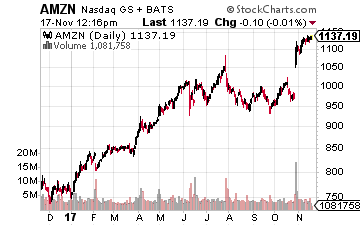 A new word has appeared in American lexicon in the past few years: Amazoned, often used in the phrase, "to be Amazoned." To me, it is a synonym for disruption. Just look at what Amazon.com (Nasdaq: AMZN) has done and what it threatens to do.
First, Amazon disrupted the U.S. book sector then the general retail industry, pushing many of the traditional companies in the sector it seems toward the dust bin of economic history. Then, the online retail giant moved into the roughly $800 billion U.S. grocery market in June with the purchase of Whole Foods. And once again, the traditional participants in the sector are seemingly headed the way of the dinosaur.
Now another sector may be in the sights of the gunslinger Jeff Bezos and his company – the $450 billion U.S. prescription drug industry. The question is whether this industry is ripe for disruption as were the retail and the grocery businesses.
Let me take you on a tour of the U.S. prescription drug industry value chain.
The Four Links in the Drug Distribution Chain
There are four basic links in the chain of how prescribed drugs get to you.
At the top of the chain is of course, the pharmaceutical companies that actually produce prescription drugs. These companies have little to fear from Amazon (at least for now).
The next link in the chain is the pharmacy benefit management companies, or PBMs. Their role is to negotiate drug prices with the pharmaceutical companies, process pharmacy claims and operate home-delivery pharmacies.
This sector is dominated by just three companies and they control three-quarters of the market. The three PBMs are Express Scripts (Nasdaq: ESRX), Caremark and Optum Rx. The latter two are controlled by the largest U.S. pharmacy chain CVS Health (NYSE: CVS) and the biggest U.S. health insurer UnitedHealth Group (NYSE: UNH) respectively.
Then we come to the next link in the pharma chain – the drug wholesale companies. And again there are three dominant companies, which distribute 90% of the drugs sold in the U.S. The companies are McKesson (NYSE: MCK), AmerisourceBergen (NYSE: ABC) and Cardinal Health (NYSE: CAH).
Finally, of course, there are the drug store chains that likely operate your corner drug store. And once again there are three main players – the aforementioned CVS Health, Walgreens Boots Alliance (Nasdaq: WBA) and Rite Aid (NYSE: RAD).
What Amazon Sees
I don't know about you, but I think industries that are in effect oligopolies are perfect for disruption from Amazon.
It looks like something well-suited for Amazon… it is an industry big on logistics (physical and digital) – getting the right drug to the right person ASAP.
There is a lot of money being made here. For example, in the PBM segment, Express Scripts' return on invested capital is in the mid-teens and it earns about $5 for every prescription filled. Can't you imagine those numbers being brought down to next-to-nothing by Amazon?
Similar numbers are also prevalent in the drug distribution segment. Even the retail drug stores have numbers (return on capital, etc.) above what Amazon typically has. It is this potential threat from Amazon that has already wiped out over $40 billion of stock market value of the drugstore chains so far in 2017.
Related: This Technology Could Lead to the Downfall of Amazon
What Amazon Could Do
We don't know what Amazon has planned. But it has quietly met with industry executives in recent months as well as made hires from insurers and PBMs. So I suspect something is in the works for 2018.
The company already has begun to sell professional medical equipment, which is part of the business that recently applied for wholesale pharmacy licenses in several states.
But the mystery remains as to where will Amazon aim its guns in the prescribed drug chain.
Unfortunately, I do not think it will be in the PBM segment. There is just too much medical expertise needed. Remember these are the people that control the "formularies" – the master list of drugs that employers and governments will pay for. Amazon would have to hire a lot of medical expertise at great expense. And I doubt it would want to get involved in whether patients could or could not have access to certain medicines.
But the drug distribution segment seems to be perfectly suited for disruption by Amazon. It has a massive logistics operation, which could easily start its own mail-based drug delivery business. That would bypass both the drug distribution firms as well as the drugstores. Having your prescriptions mailed to you by Amazon would simply be part of your Amazon Prime membership.
And do you think it would really be a stretch to see an in-store pharmacy pop up in each and every neighborhood Whole Foods?
That could tie in nicely with Alexa – "Alexa, refill my Lantus (the top-selling insulin drug)". The prescription could then be picked up by you at a Whole Foods pharmacy or at pharmacies that Amazon has made agreements with.
Where to Invest
So how can you invest in what is likely to be a vastly changing landscape for the distribution of U.S. prescription drugs?
One obvious choice is the subject of this article – Amazon. It will continue growing and disrupting industry after industry. The only possible obstacle is if the government goes the anti-trust route and muddies the waters for the company.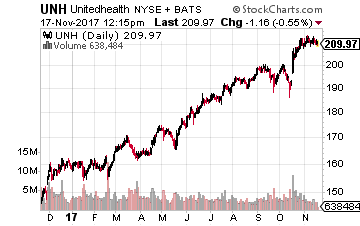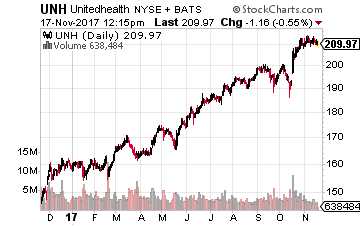 Among the companies in the prescription drug distribution sector, I believe the best of the lot is UnitedHealth Group. About 40% of its revenues come its Optum Rx PBM business, with the remaining 60% of revenues coming from its vast health insurance businesses.
Its membership has been growing steadily for many years thanks to its leadership position in private health insurance in both North and South America. As of the end of 2016, it served 48.6 million members, up 4.7% year-on-year. In the first nine months of 2017, membership rose to 49 million people, up 2% year-on-year.
And the Optum PBM business is booming. In 2016, revenues grew 24% to $83.6 billion. The trend continued into 2017 with earnings for the first nine months of the year rising by 15%. This will help maintain the company's enviable track record of a compound annual growth growth rate (CAGR) of 11% in its revenues from 2006 through 2016.
No surprise then the company raised its guidance for 2017 earnings to about $10 a share, a gain of 24% year-on-year. That will continue to boost its stock, which has risen 31% year-to-date and 38.5% over the past year.
It is the only pure play in the sector I would own in the face of a likely disruption coming in the form of Amazon in the near future.
We've enjoyed a lot of success in technology – which Amazon essentially is – in the Growth Stock Advisor portfolio over the course of the year. With returns of 46%, 50%, and even 66% on some of this year's recommendations we're moving into an exciting 2018. If you're looking for outsizes returns that don't just beat the market but crush it then you owe it to yourself to check out my newest report on the biggest transformation of technology, manufacturing, education, employment – pretty much all of civilization. And it's happening right now. Click here for details on where to invest in this transformation.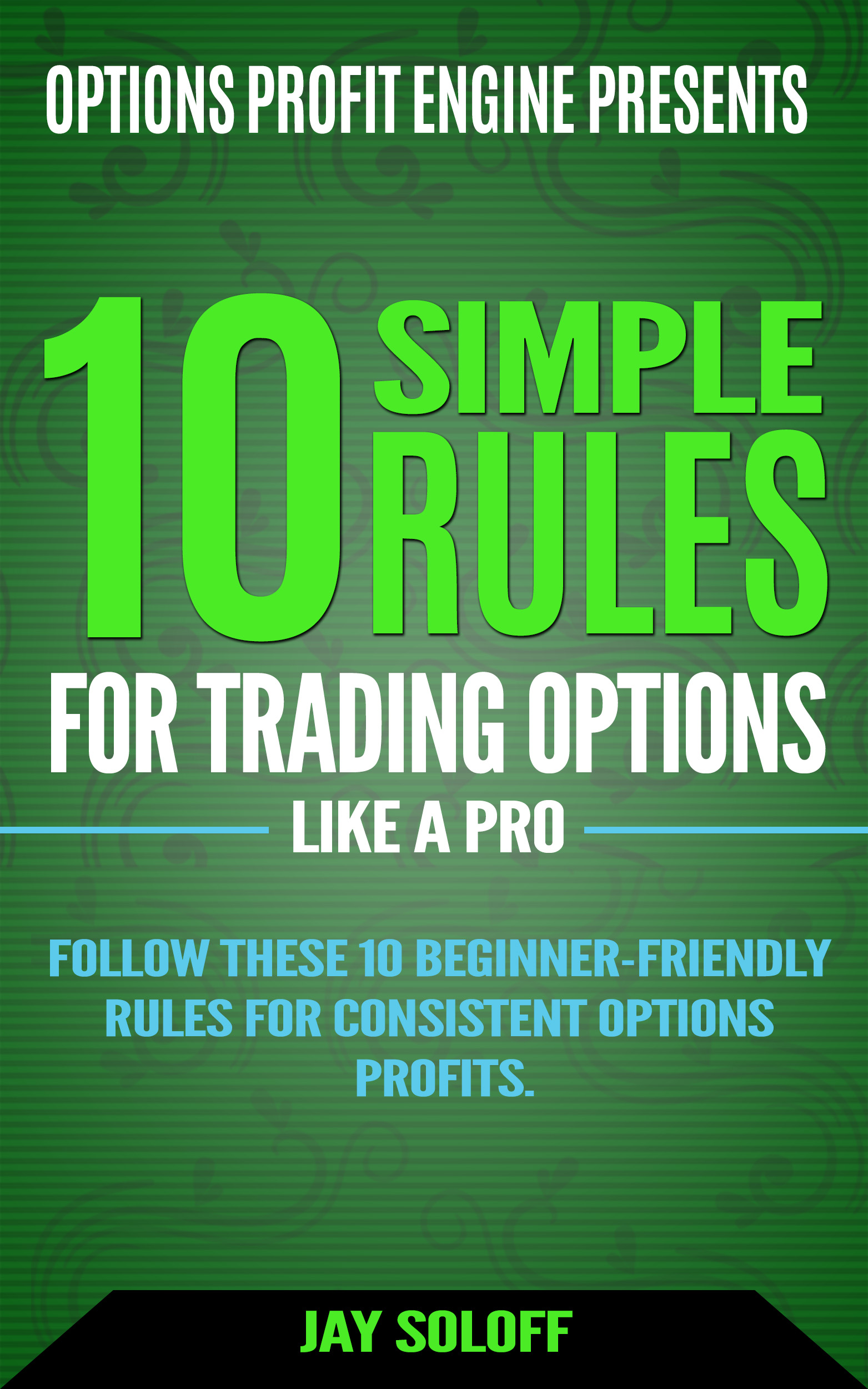 [FREE DOWNLOAD] 10 Simple Rules for Trading Options Like a Pro
Follow these 10 simple rules from 20-year professional options trading veteran, Jay Soloff and start earning a reliable extra income from options.
NO prior experience needed to master these 10 simple options trading rules. 
Enter your email below and receive access to this FREE guide...