Reading Time:
4
minutes
Income investors who have discovered the small sector of Business Development Companies (BDC) know that many of these stocks pay steady dividends with very attractive yields. I have found that the combination of a higher yield plus stable and predictable dividends often produces short term share price swings that are also quite predictable.
The dividend swing strategy is one of several strategies used to find the low risk trade opportunities recommended in our 30 Day Dividends newsletter. Trading the dividend related swings of a BDC can produce returns of 5% to 10% quarterly (sometimes sooner) compared to the same returns earned in a full year with a buy-and-hold approach to the very same stocks, and you don't need to risk your money nearly as long holding them.
Here's my strategy for trading on dividend swings and picking up quick profits.
To start, you need to set up a tracking system to include the BDCs that have stable dividend policies and pay quarterly. This trade does not work well with the monthly dividend payers. Here is the list of BDCs which have the basic requirements to employ the strategy:
• Apollo Investment Corp. (Nasdaq: AINV)
• Ares Capital Corporation (Nasdaq: ARCC)
• Blackrock Kelso Capital Corp. (Nasdaq: BKCC)
• Fidus Investment Corp (Nasdaq: FDUS)
• Golub Capital BDC Inc (Nasdaq: GBDC)
• Hercules Technology Growth Capital Inc(NYSE:HTGC)
• Medley Capital Corp (NYSE: MCC)
• New Mountain Finance Corp. (NYSE: NMFC)
• PennantPark Investment Corp. (Nasdaq: PNNT)
• TICC Capital Corp. (Nasdaq: TICC)
• Triangle Capital Corporation (NYSE: TCAP)
The fundamentals behind the strategy depend on how traders treat high-yield dividend stocks. Group psychology and some trading strategies increase buying interest as a dividend payment approaches and that reverses to selling pressure after the stock goes ex-dividend and the dividend earnings are locked in for share owners.
As a result of these mass buying and selling decisions, the share price will often drop in the first few weeks after a stock goes ex-dividend and then start recovering in value to reach a peak in the week or so before the next dividend date. These are the date ranges you need to pay most attention to.
For example, over the four quarterly periods ending with the 2014 first quarter dividend payment, PNNT had price swings ranging from 4% to 12% with an average low to high price gain of 8.8%.
Trade Entry: For the BDCs you have selected, watch the share price after the stock goes ex-dividend. You are looking for a further share price decline of 1% to 2% below the closing price on the ex-dividend date. This low will usually occur within the first three weeks after the ex-dividend date. The entry is flexible and you need to develop a feel for when the share price has bottomed, but the best day to buy is often the one when the share price makes a relatively big drop during a single trading session.
Trade Exit: Depending on the previous price swing magnitude of the stock, set a take profit level at 7% to 9% above your entry price. Sell when the target price is reached, or, as an alternative, if the share price runs up through your target early, set the target as a stop-loss to lock in the gain and give the stock time to add to the gain as the ex-dividend date approaches. In all cases – unless you want to change to a buy-and-hold position for the BDC – sell no later than the day before the next ex-dividend date.
Required Research: To be successful with this strategy, you need to review and make notes on the dates and values of the share price lows and highs between the latest year's worth of ex-dividend dates. This data will help you fine tune your entry timing and where to set your profit target. Since the set-up does not appear every quarter with every BDC, you need to watch a handful – we currently track a half dozen BDC stocks, plus others, for 30 Day Dividends – to provide yourself with one or two good entries every quarter.
This strategy has a very high probability of not losing money. Historically worst case results produced break-even or 1% loss if the entry rules were followed. Which brings up the most important detail of this strategy: The entry drives the profit. You need to buy when the share price drops after the ex-dividend date. No price drop, no entry. Don't fall in love with the stock and buy it anyhow hoping things will work out.
Once you have a trade, set a stop-loss 5% below your entry to protect against a market or individual company melt down. Move up the stop-loss after you have a gain in the share price and then watch for your profit goal or the next ex-dividend date.
The final point to remember is that the BDC share prices can stagnate for a significant portion of the 3 months between dividend dates. You may end up waiting for two months after an entry before the rest of the market gets the clue that a dividend payment is pending and drive up the share price. This means that if you do not get an entry price soon after the ex-dividend date, keep an eye on your list of trading BDCs and a late entry opportunity may present itself.
This dividend swing strategy is a core strategy, but one of several we employ at 30 Day Dividends to find dividend related trading opportunities with the goal of 25% or greater annualized returns from stable dividend stocks and very low probability of loss. In July, one trade from the first of June newsletter hit the profit target in just 31 days for a 13% gain. That was a great feeling to have a double digit winner in such a short time without having to risk it in small caps, emerging markets, options or other places usually the reserve for quick gains.
If you're interested in checking out my 30 Day Dividends service and the strategies we use for trade set-ups with dividend stocks click here.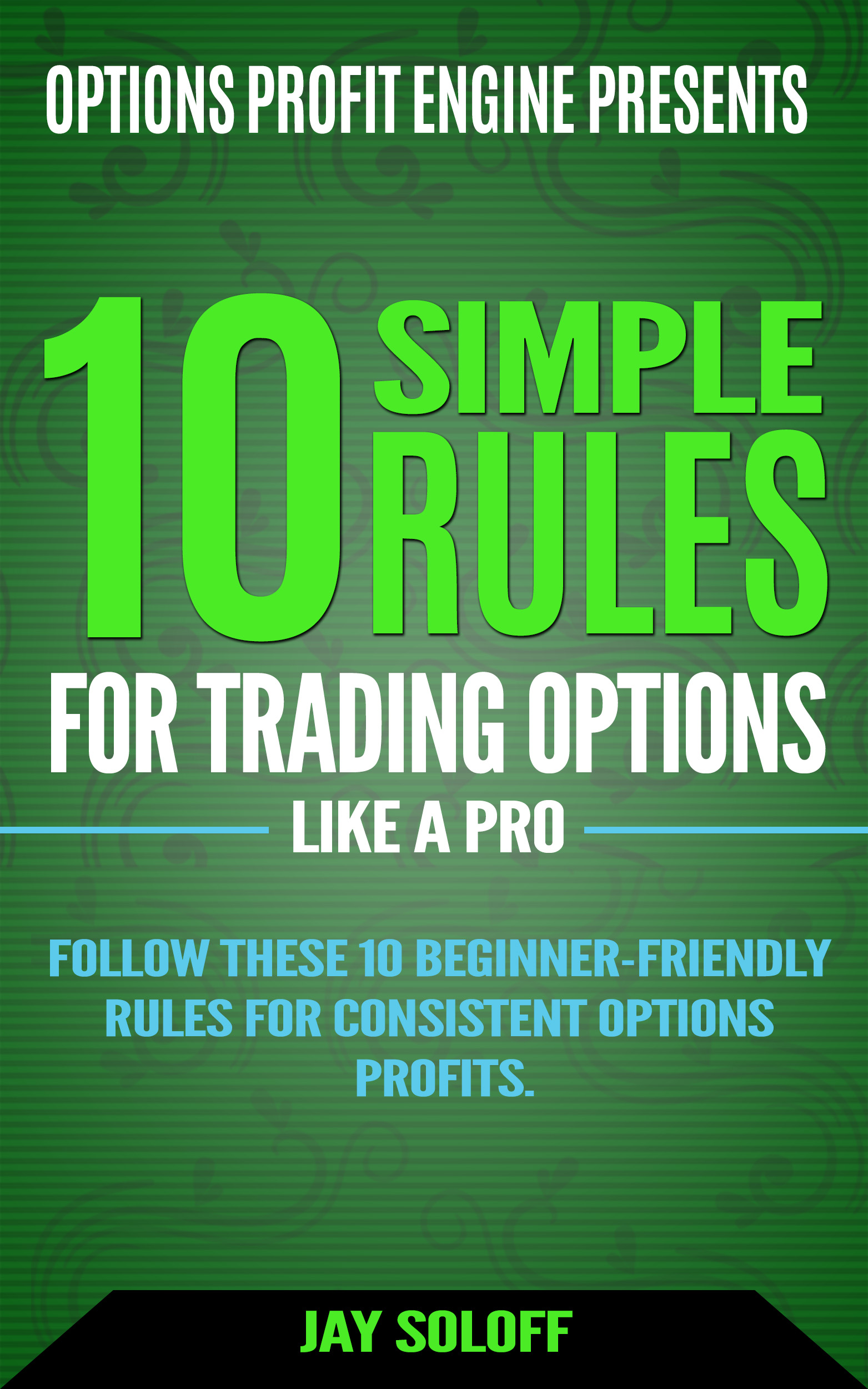 [FREE DOWNLOAD] 10 Simple Rules for Trading Options Like a Pro
Follow these 10 simple rules from 20-year professional options trading veteran, Jay Soloff and start earning a reliable extra income from options.
NO prior experience needed to master these 10 simple options trading rules. 
Enter your email below and receive access to this FREE guide...