It's no secret that the global economy is on a weak footing. Many multi-nationals are taking hits to their growth and will have tough times booking gains in 2016, but a great strategy to avoid this trap is to start making investments in companies that only do business in the States.
The stock markets started out 2016 with a steep decline driven by the news of a slowing Chinese economy. At midday on Monday, January 4, the Dow Jones Industrial Average was down by 370 points, or 2.1% and the Nasdaq Composite was off by 127 points or 2.5%. Leading the way down were the U.S. companies with multi-national businesses. The global economy continues to soften and investors may be better served over the next few years by in companies that do the majority of their business right here in the States.
In 2015, the best returns came from tech and other stocks that were growing internationally. The best example may be Netflix, Inc. (NASDAQ: NFLX), which gained 138% in 2015. Netflix is counting on international subscriber growth to generate a growing revenue stream. Almost everyone in the U.S. who would subscribe to Netflix already does. Another company counting on international growth is Starbucks Corporation (NASDAQ: SBUX) which gained 52% last year. A slowing global economy will make it tough for Starbucks to get close to repeating last year's gains. Overall, stocks may have a tough time in 2016 just because the big multi-national companies will not be able to generate much in the way of earnings growth. These companies and their results tend to drive the overall market.
For 2016, I think a focus on dividend-paying shares of companies that do all or most of their business in the U.S. may produce better returns for investors. The U.S. economy is in a slow-growth mode, but it is still growing. Medium to high dividend yields will generate most of the returns, with some revenue growth fueling modest dividend increases. At the end of 2016, earning a 5% to 7% or higher yield with some dividend increases may look a lot better than the share values of former high-flying stocks that need international sales to grow.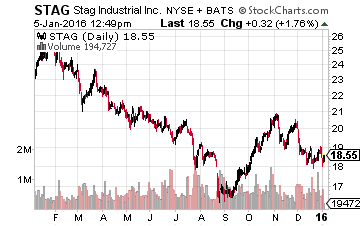 Real estate investment trusts (REITs) fit right into the higher yield and U.S. based investment criteria. An industrial property REIT like Stag Industrial Inc. (NYSE: STAG) is not affected by what happens with the Chinese economy. STAG currently yields 7.7% and should grow dividends by 4% to 6% per year.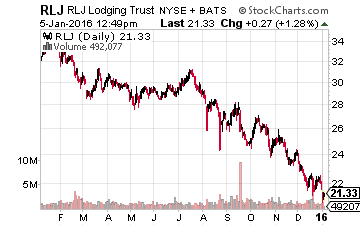 Hotel/lodging REITs have been hammered recently on fears of slowing revenue growth. My analysis indicates that the lodging cycle still has a few years to run and these REITs primarily own hotels in the U.S. Take a look at RLJ Lodging Trust (NYSE: RLJ) which currently yields 6.3% and is currently paying only 52% of adjusted funds from operations (FFO) per share as dividends.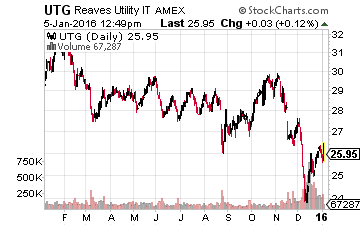 Regulated utilities are another attractive dividend paying sector that have U.S. focused businesses. The stock analysts at Barclays have noted that the current economic cycle indicates that utilities could outperform the market by 18% over the next 12 months. My recommended investment in the utilities sector is the Reaves Utility Income Fund (NYSE: UTG), a closed-end fund that pays monthly dividends.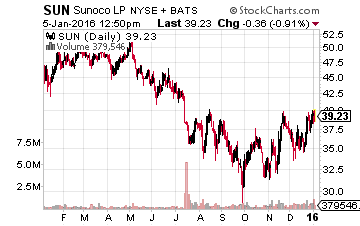 I know the energy sector is currently like Kryptonite to investors, but the U.S. will continue to need fuel for personal and business transportation needs. With lower gas and diesel prices, fuel demand should grow in 2016. Sunoco LP (NYSE: SUN) is a wholesale distributor and retailer of motor fuels in the U.S. SUN yields 7.75%. Wall Street analysts forecast that SUN can increase distributions by a low-teens annual growth rate. This is not an energy company that is affected by crude oil prices, except that lower is probably better for business.
Finding companies that regularly increase their dividends is the strategy that I use myself to produce superior results, no matter if the market moves up or down in the shorter term. The combination of a high yield and consistent dividend growth in stocks is what has given me the most consistent gains out of any strategy that I have tried.
And, there are currently over twenty of these stocks to choose from in my Monthly Paycheck Dividend Calendar, an income system used by thousands of dividend investors enjoying a steady stream of cash.
The Monthly Dividend Paycheck Calendar is set up to make sure you receive a minimum of 5 paychecks per month and in some months 8, 9, even 12 paychecks per month from stable, reliable stocks with high yields. If you join my calendar by Wednesday, January 20th you can claim an average of $3,354.10 in every month in perpetuity.
The Calendar tells you when you need to own the stock when to expect your next payout, and how much you can make from stable, low-risk stocks paying upwards of 12%, 13%, even 15% in the case of one of them. I've done all the research and hard work; you just have to pick the stocks and how much you want to get paid.
The next critical date is Wednesday, January 20th (it's closer than you think!), so you'll you'll need to be enrolled today to make sure you don't miss out. This time, we're gearing up for an extra $1,574 in payouts by February, but only if you're on the list before January 20th. Click here to find out more about this unique, easy way of collecting monthly dividends.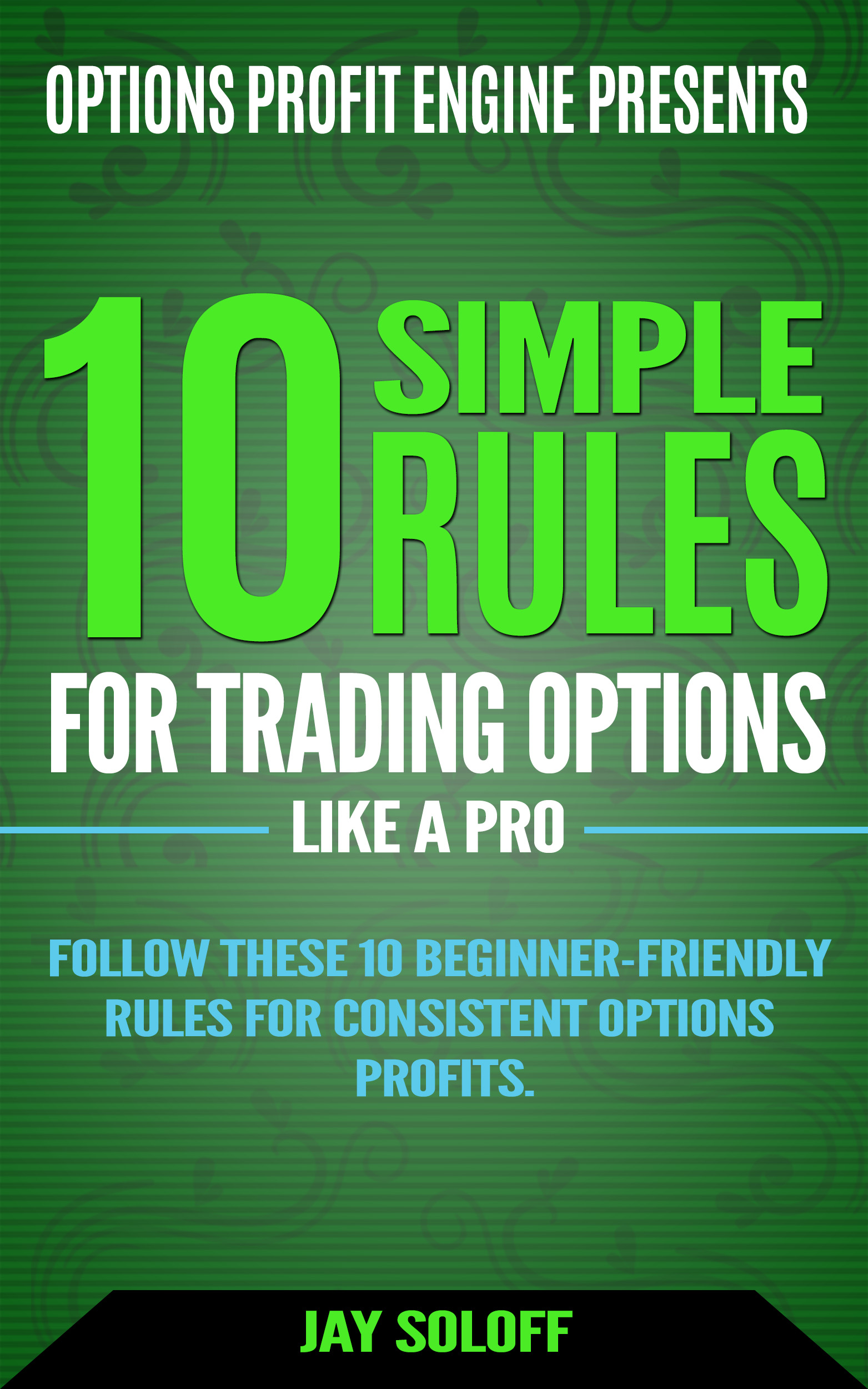 [FREE DOWNLOAD] 10 Simple Rules for Trading Options Like a Pro
Follow these 10 simple rules from 20-year professional options trading veteran, Jay Soloff and start earning a reliable extra income from options.
NO prior experience needed to master these 10 simple options trading rules. 
Enter your email below and receive access to this FREE guide...