A friend asked why I have an offshore account. I countered, "Do you REALLY trust the government?"
He felt the Fed saved us in 2008 with their Quantitative Easing (QE). The economy is great, and employment is rising.
Ten years after the massive bank bailouts, let's take a closer look at who was really saved.
The government's priorities are clear!
"The disgust is bipartisan, with 87 percent of Republicans and Independents opposing future bank bailouts, along with 81 percent of Democrats."
"In the end, 33 Democrats and 24 Republicans who had voted no on Monday switched sides on Friday to support the plan."
House Speaker Nancy Pelosi reassured America:
"High-fliers on Wall Street will no longer be able to jeopardize that personal economic security of Americans, because of the bright light of scrutiny, accountability and the attention given under regulatory reform." (Emphasis mine)
I 
wrote
 about former Fed chairman Ben Bernanke's book, "The Courage to Act" – followed by a Wall Street Journal article, "How the Fed Saved the Economy".
Bernanke proclaimed himself a hero:
"…. There is no doubt that the jobs situation is today far healthier than it was a few years ago. That improvement … has been quicker than expected by most economists, both inside and outside the Fed."
"Federal Reserve Chair Janet Yellen gave the U.S. economy a nearly clean bill of health, two days before Donald Trump arrives at the White House.
"Now, it's fair to say, the economy is near maximum employment and inflation is moving toward our goal."
The Fed flew in like Mighty Mouse and saved the day – just ask them!
Tony was kind enough to offer our readers a 
50% discount
 off the first-year price of $99, meaning right now you can start a trial subscription for just $49.
He also offers a 60-day full money-back guarantee. If you are not satisfied with his research, just cancel within your first 60 days and you will receive a full refund, no questions asked.
Who benefitted from their trillions in bailouts?
"By the time (Sept. 2008) Lehman Brothers filed for the largest bankruptcy in American history … the country had been navigating stormy global financial waters for more than a year.
…. The Federal Reserve and the U.S. Treasury had been permitting the largest banks in the country to funnel as much cash as they wanted to their shareholders ― even as it became clear those same banks could not pay their debts. Lehman … increased its dividend and announced a $100 million stock buyback at the beginning of 2008. Insurance giant AIG paid its highest dividend in company history … three days 
after
 the Fed … handed the insurance giant $85 billion in emergency funds.
…. The 19 biggest American banks passed out $80 billion in dividends between the summer of 2007 and the close of 2008. They drew $160 billion in bailout funds from the U.S. Treasury, and untold billions from the Fed's $7.7 trillion in emergency lending.
When poor people engage in such activity, we call it looting. But for the princes of American capital and their lieutenants at the Fed and the Treasury, this was pure crisis management.
…. They didn't really rescue the banking system. They transformed it into an unaccountable criminal syndicate.
Here's what happened
 to everyone who didn't work for a bank: … the poorer you were, the more you lost in the crash. The top 1 percent of U.S. households ultimately 
captured
 more than half of the economic gains … while 
the bottom 99 percent never recovered their losses from the crash.
 (Emphasis mine)
These were policy choices, not economic inevitabilities…. The government saved the financial sector by pumping it full of cash and then taking unprecedented steps to elevate the value of financial assets. For anyone who owned stocks and bonds (
otherwise known as rich people
), this was great news.
Geithner … made a choice about who deserved the government's full attention and how aid would be distributed … without any meaningful input from Congress or even a public debate.
Who got screwed?
Janet Yellen announced, then delayed rate increases until after the 2016 election; vehemently denying political motives. A recent Fed accounting change doubled ($2.3 trillion) unfunded pension obligations. The huge gap widened around 2010. I'm sure politics had nothing to do with waiting 8 years to tell the public.
What about Pelosi's promises?
"Ten years ago, investors and financial institutions re-learnt … that excess leverage can be dangerous. So, it seemed natural to think that debt would decline…. Not so. …. 
Overall global debt has surged
: last year it was 217% of gross domestic product, nearly 40 percentage points higher – not lower – than 2007."
How about breaking up the "too big to fail" banks:
"The … Lehman bankruptcy made clear the dangers posed by 'too big to fail' financial institutions…. Unsurprisingly, there were calls to break them up. 
The big beasts are even bigger,
 at the last count America's top five banks controlled 47% of banking assets, compared with 44% in 2007, and the top 1% of mutual funds have 45% of assets."
"I've never viewed the 2008 fiasco as a "failure of the free markets." 
It was instead an abject failure of policymaking – of government policy and central bank doctrine and methods. 
…. "Activist" central banks were manipulating the price of finance and the quantity and allocation of Credit. …. (All emphasis mine)
…. Sure, it's reasonable to blame the reckless behavior of Wall Street. But risk-taking, leveraging, speculation, and chicanery were all incentivized by policy measures employed to inflate both asset prices and the general price level.
Despite Ms. Pelosi's reassurances, the personal economic security of most Americans was sacrificed while the high-fliers on Wall Street got richer, and there was ZERO accountability.
What comes next?
"The instant that any government obtains a monetary printing press it becomes empowered to rob people by stealth."
– Jeffrey Tucker
"Congress has taken away some of the tools that were crucial to us during the 2008 panic. It's time to bring them back."
"Boston Fed President Eric Rosengren said he was not convinced there would be political support for "unusual monetary policy" such as the types Blanchard was describing.
"We definitely have tools. The question is whether we have the sharpest tool in the shed and whether we're going to be able to deploy them….
He would be a "strong advocate" of the Fed resuming asset purchases, … quantitative easing, if the economic downturn was so severe that rates were cut to zero.
"I do think that people are underestimating the resistance that that would entail," he said."
"When the next shoe drops from our inflated bubble markets, it will be the debt markets that lead the way … the reality is that a storm is brewing.
"…. A recent JPM report suggests, "that the next financial crash may be so cataclysmic that the Federal Reserve may have to enter the market to buy up stocks…."
So, let's get this straight. JPM has spent tens of billions of dollars over the past several years buying back its own stock to boost the price. Now they want the Fed to directly bail out the stock market — and JP Morgan stock by implication. 
Call it whatever you want, just don't call it the free market."
 (Emphasis mine)
Can we trust the government to look after our best interest?
While I hope Mr. Rosengren is right, I anticipate another banking "emergency". The big banks and brokerage houses will be proclaimed "too big to fail".
William Gouge commented on banking actions causing the Panic of 1819. 
"The Bank Was Saved, and the People Were Ruined!"
 200 years later the process continues; things haven't changed. Instead of doing their job overseeing and regulating the banking system, the political class looks the other way. Why can't we get a bill passed to audit the fed? Why does the Fed threaten congress every time a bill is introduced? It hasn't been audited in over a century.
"To be controlled in our economic pursuits means to be controlled in everything."
– Friedrich Hayek
Last time Congress gave the Fed a blank check they bailed out the banks. Middle-class retirement plans and pension funds have never recovered from their low-interest rate policies.
Expect the Fed to ask for "more tools" to save the banks; they will NOT act in the best interest of middle-class Americans.
We must protect ourselves. For investors who are able, having a safe, well-diversified offshore account offers additional protection from an untrustworthy government.
FREE: 10 Easy Steps To The Ultimate Worry-Free Retirement Plan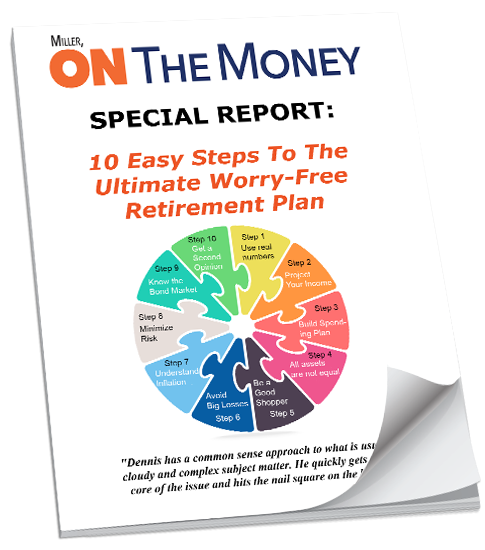 Most financial education is written by those promoting their financial products or services. Don't be fooled! "Set it and forget it" is a trap. Retirement planning is not an event; it's an ongoing process. Request your free copy of the latest planner from retirement expert Dennis Miller.
Click here.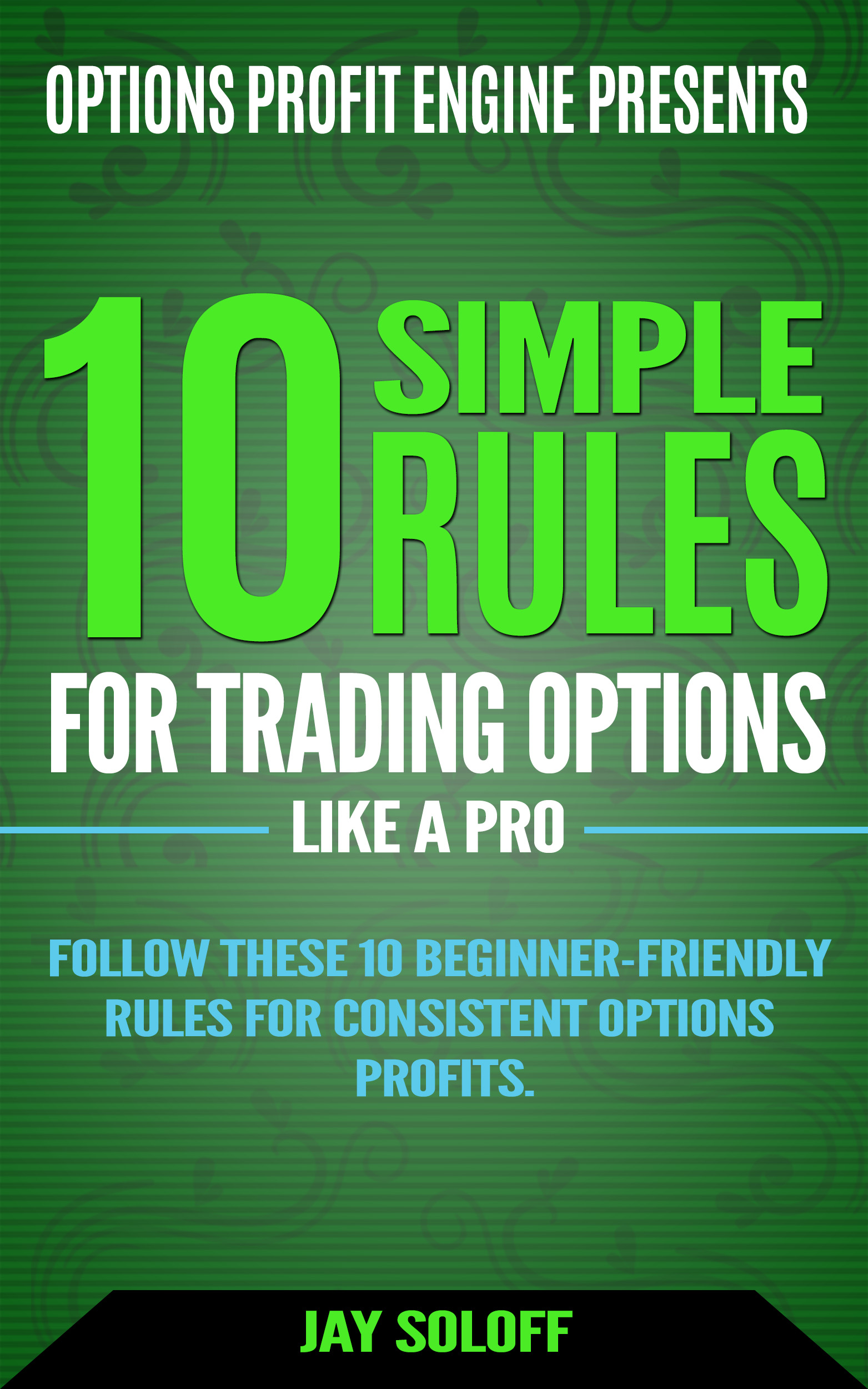 [FREE DOWNLOAD] 10 Simple Rules for Trading Options Like a Pro
Follow these 10 simple rules from 20-year professional options trading veteran, Jay Soloff and start earning a reliable extra income from options.
NO prior experience needed to master these 10 simple options trading rules. 
Enter your email below and receive access to this FREE guide...