Reading Time:
3
minutes
If 13 is a traditionally unlucky number, be particularly aware of a company that pitches a 13% dividend yield at you.
Some unwitting investors see a flashy number like that and get sucked in.
But you know what they say… if something seems too good to be true, it probably is.
And in this case, that 13% yield is offset by a share price that's sunk by 28.7% over the past year. It currently sits around $4.40 and recently dipped below its 50-day moving average.
This is merely the tip of the iceberg, though.
This company's share price was as high as $25 in early 2015.
And with a mere $123.4 million in cash and $1.9 billion in debt, quite how it can afford to pay a dividend at all is surprising.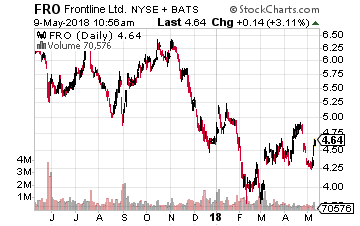 That company is Frontline Ltd. (NYSE: FRO) – an oil shipping firm based in Hamilton, Bermuda.
New Ships Flood the Market… And Squash Prices
With a market cap of $745 million, Frontline qualifies as a small-cap stock.
It also qualifies as a stock to avoid.
With a fleet of 61 ships boasting a combined capacity of 11.6 million deadweight tons, Frontline transports crude oil and oil products around the world.
But all those ships and capacity are actually part of the problem.
According to the Wall Street Review, the global tanker industry added 56 new vessels to the overall fleet in 2017 – the highest number in many years.
Unfortunately, though, these new ships didn't appear at a time when they were needed to handle extra capacity. On the contrary, in fact.
The timing was awful and the additional vessels led to shipping rates plunging to one-third of their 25-year average price. Indeed, they were below break-even during the third quarter.
Rather than try to compete for lower rates in a tight freight market, Frontline decided to turn down jobs last year and park its ships.
While there won't be as many new ships hitting the market this year, Frontline still faces the problem of there being more capacity than demand at the moment. Needless to say, when supply outstrips demand, prices usually fall as a result.
On top of that, the United States now produces greater amounts of oil and natural gas itself, which has reduced the need for oil imports. In addition, countries are making stronger efforts with renewable energy, which has lessened oil demand in some areas.
These factors were reflected in Frontline's recent results…
Groundhog Year
Having posted a profit in Q4 2016, Frontline swung to a $248.4 million loss during the fourth quarter of 2017. It was a $1.46 per share loss, but adjusted for gains and costs, the number hit $5 million, or $0.03 per share.
For 2017 overall, the company lost $264.9 million – a $1.56 per share loss. Adjusted, the loss came in at $4.4 million. Again, this was $0.03 per share.
It explains why Frontline's profit margin is an ugly -41%.
Frontline CEO Robert Hvide Macleod was hardly full of confidence for the future, either, stating, "The headwind factors experienced in 2017 could turn in our favor possibly towards the end of the year."
Indeed, tanker freight rates continued to decline during the first quarter, which doesn't bode well for Frontline's fortunes.
Looking ahead, Reuters forecasts $87.7 million in first-quarter revenue – a 27.5% drop from Q1 2017 and a 51% sequential plunge from Q4 2017.
Similarly, first-quarter EBITDA is projected to take a heavy hit – $34 million, compared with $97.3 million in Q1 2017 and $60 million in Q4 2017.
And if investors thought the worst was over in 2017… not so fast. For 2018, the consensus revenue estimate is $424 million – which would be a 34% fall from last year. And Frontline's own 2018 EBITDA estimate calls for $182 million, versus EBITDA of $207 million in 2017.
Overvalued, Volatile, and Swimming in Debt
Ominously, Frontline's price-to-earnings growth ratio (PEG) of 2.0 still shows that the company is significantly overvalued. And its beta of 1.6 also suggests that the stock is more volatile than the overall market.
Frontline is a lesson to investors who simply look at an eye-catching dividend yield without paying attention to the underlying business or metrics.
Return on assets, equity, and capital are all well into negative territory, while the industry averages are all positive.
And as I mentioned earlier, it's also saddled with significant debt – with its debt-to-equity ratio 61% higher than its industry peers.
These are dark waters for Frontline. Navigate accordingly – and don't let that big yield suck you under.
One simple plan takes minutes to set up, yet could pay all your bills for life. No longer will your mailbox be stuffed with 'payment due' envelopes.
This is our most powerful plan we've ever put together... and over 10,000 retirement investors have already used its recommendations.

There is still time to start generating $4,084 per month for life... but the window is closing. Click here for complete details.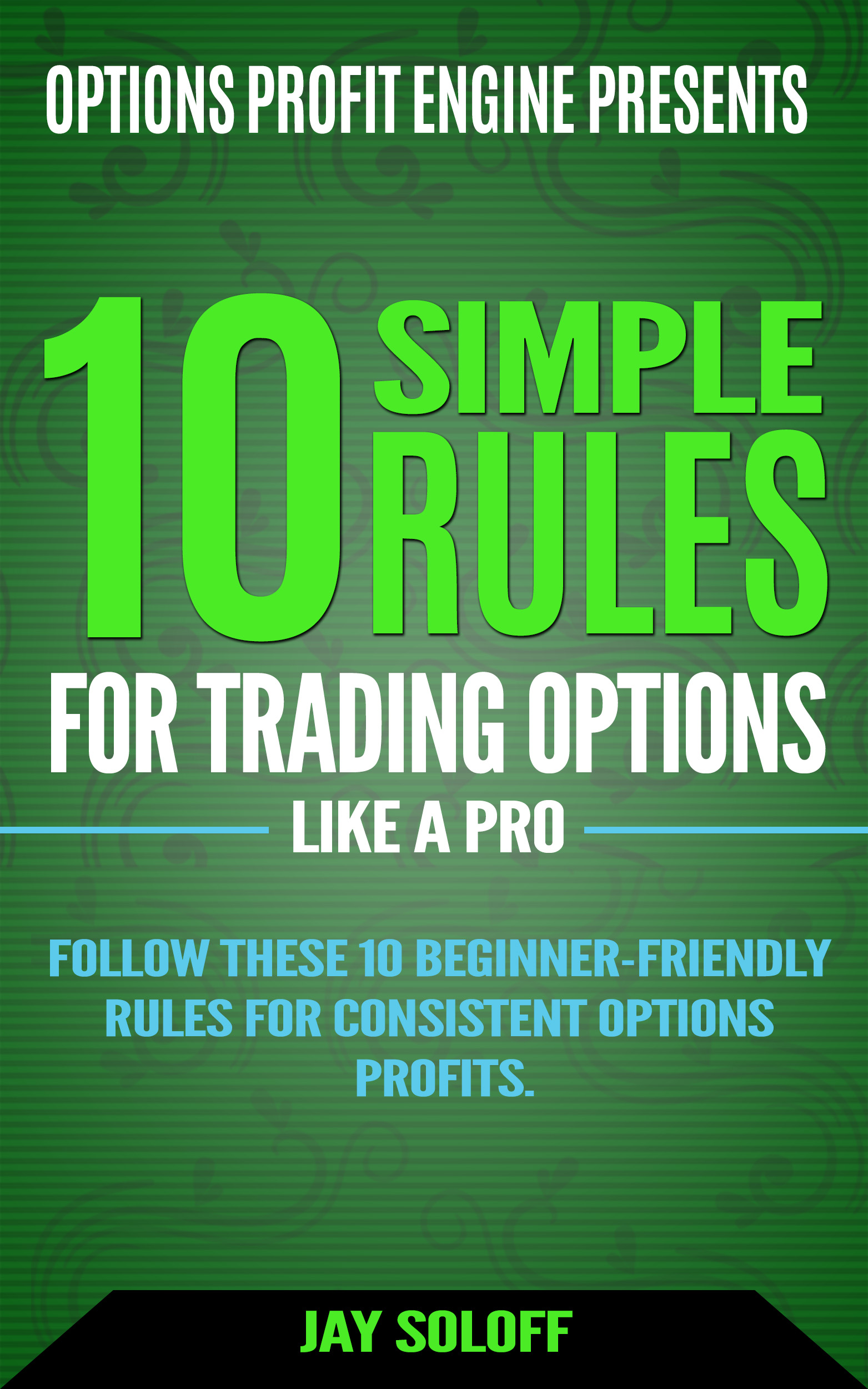 [FREE DOWNLOAD] 10 Simple Rules for Trading Options Like a Pro
Follow these 10 simple rules from 20-year professional options trading veteran, Jay Soloff and start earning a reliable extra income from options.
NO prior experience needed to master these 10 simple options trading rules. 
Enter your email below and receive access to this FREE guide...