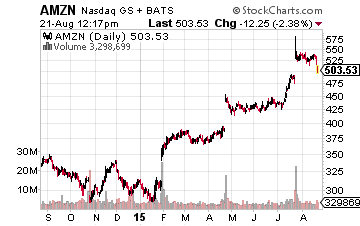 This stock, which is a favorite of retail investors, has been on a tear of late jumping 72% year-to-date. But, the valuation is being stretched beyond any realistic foundations. Now is the time to sell this dangerous stock that may be in your portfolio. 
Amazon (NASDAQ: AMZN) overtook Walmart (NYSE: WMT) as the most valuable retailer in the U.S. earlier this year. Yet, just as Walmart went from $10 a share to $85 in 20 years, it is now on the way down — shares have already fallen 25% from their all-time high earlier this year.
And, just as Amazon is dethroning Walmart, it's only a matter of time before someone new comes along and takes the title from Amazon. It's just the nature of the retail industry.
Yet, many in the market are still fooling themselves.
Sh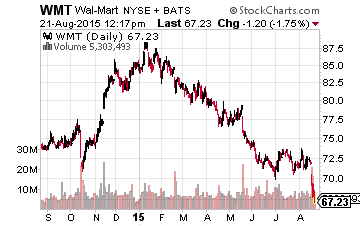 ares of Amazon are up 72% year-to-date, outstripping the NASDAQ Composite by more than 66 percentage points. Longer-term, the story is just as good, with the stock crushing the NASDAQ performance by nearly a thousand percentage points over the last decade.
With that, it's easy to see why Amazon has amassed quite the following. And in terms of the 25% surge in Amazon's stock price over the last 30-days, this comes as the company managed to impress Wall Street with its second quarter earnings results — finally making some money.
But there again, the market has gotten well ahead of itself. The market rejoiced over Amazon's profitability, with the retailer posting GAAP (generally accepted accounting principles) net income of $0.19 a share, versus a $0.27 a share loss in the same quarter last year.
Amazon saw some benefits from margin expansion, namely in its Amazon Web Services business, but its core strategy (of losing money) hasn't changed. The company is still planning to make heavy investments in growing its market share in ecommerce. Which means this quarterly profitability thing is just a one-time fluke.
At the same time, Amazon's commitment to spending money to make new products (such as its Fire Phone and Kindle tablet) is akin to burning investor's cash in a dumpster behind the headquarters building.
Amazon, with virtually no earnings, is very different, both financially and operationally, from the other big tech companies like Apple (NASDAQ: AAPL) and Facebook (NASDAQ: FB).
First, Apple and Facebook actually make money for shareholders. And second, the corporate culture within both those companies appears to be positive, to say the least. Meanwhile, Amazon has created a dog-eat-dog mentality among its employees, with scheming and sabotaging being commonplace.
So, it turns out that Walmart isn't the only horrible retail employer. Walmart has long been criticized for its low wages, but we found out last week that Amazon shames any of its employees for having a work-life balance, expecting employees to sacrifice everything for work. This comes just a year after other stories surfaced about how awful it is to be an Amazon blue-collar (warehouse) worker.
Now, one of the key growth stories that Wall Street tells is Amazon's opportunity to expand internationally. However, that's never as easy as it sounds given the required infrastructure investments, competition in overseas markets and the new ecommerce regulations to navigate.
Amazon's grand plan of gaining market share by offering low prices only works if you can eventually raise prices and start generating sustainable earnings. But Amazon's low-price position is already in trouble, which will likely keep margins razor thin over the long-run. This comes as more retail companies are expanding their online presence, at the same time that startup companies are looking to get into the expanding ecommerce market.
For starters, there's jet.com, which is a newly launched ecommerce site that's discounting its products below the lowest price found elsewhere on the web, but also showing Amazon's price as an extra dig at them.
Earlier this year jet.com raised $140 million, valuing the company at $600 million, before even launching its site. Offering product prices that are 10% or more below the lowest price on the web will no doubt be a money-losing business for jet.com. But if the "lose money to make money business model" (think: sacrifice margins for revenues) has worked for Amazon for so long, there's no reason to believe that venture investors like Google Ventures and Bain Capital won't continue funding Jet as it grows into a formidable Amazon competitor.
In the end, could the increased competition finally be the straw that breaks the proverbial Amazon back? It's likely going to be a death by a thousand cuts for Amazon. They won't be able to raise prices and make a decent profit on their retail products given the wave of competition coming to the ecommerce market and the already razor thin will remain as Jeff Bezos and Amazon plow what money the company does make into money-losing products.
If you are looking for a high growth big gain stock to replace Amazon in your portfolio, Bret Jensen, Investors Alley's Lead Small Cap Analyst, is revealing in his newest special report his top 3 Breakout Stocks to Put in Your Portfolio.
Bret has found extremely lucrative gains in the small cap sector like 464% from Eagle Pharmaceuticals in 6 short months, and 214% from Avanir Pharmaceuticals in just 5 months. This is a sector that can bring you life-changing returns if you get in now and follow Bret Jensen's recommendations. Click here to learn more.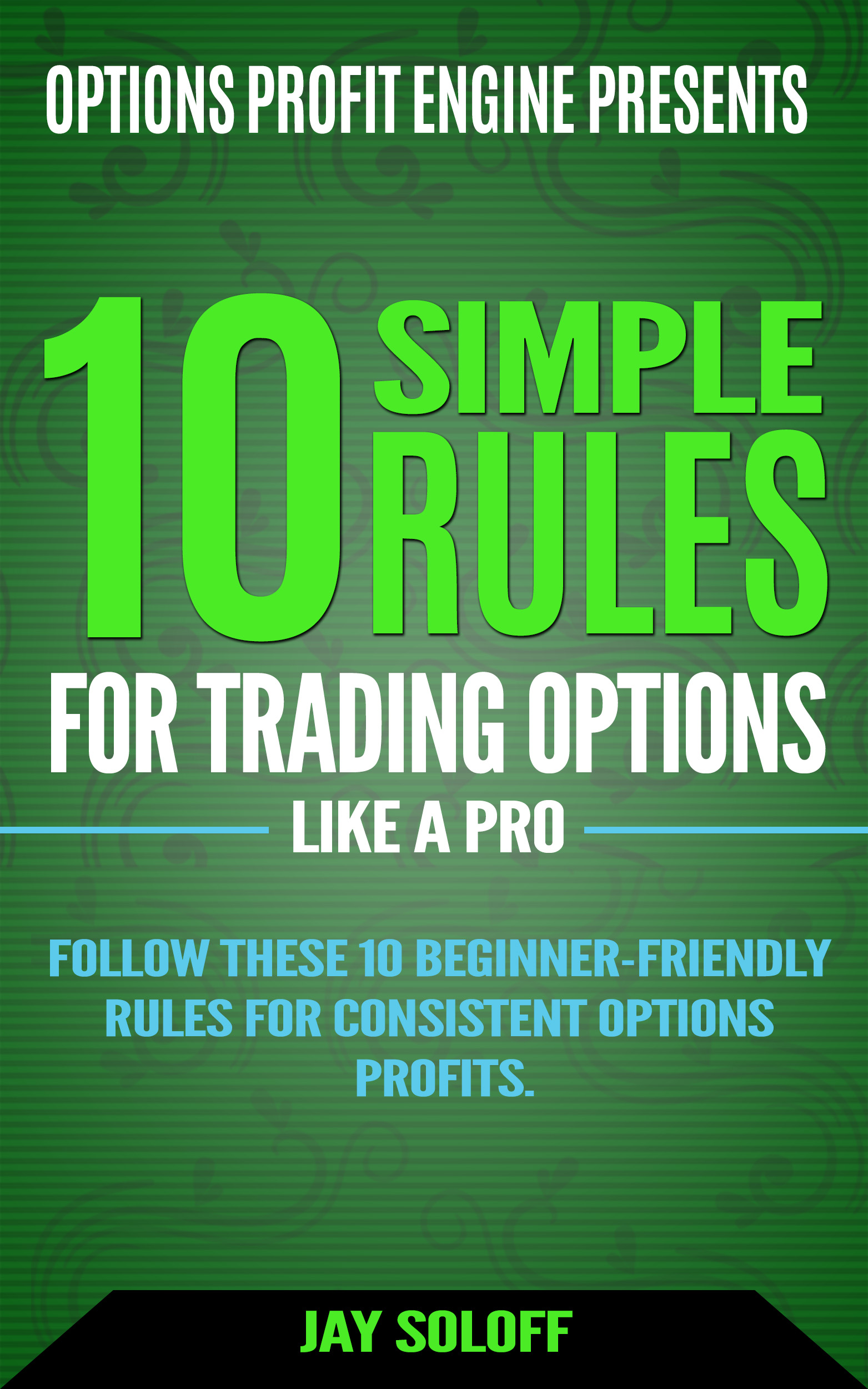 [FREE DOWNLOAD] 10 Simple Rules for Trading Options Like a Pro
Follow these 10 simple rules from 20-year professional options trading veteran, Jay Soloff and start earning a reliable extra income from options.
NO prior experience needed to master these 10 simple options trading rules. 
Enter your email below and receive access to this FREE guide...