A few weeks ago, I told you about the announcement from Amazon.com (Nasdaq: AMZN) that it was joining forces with JPMorgan and Warren Buffett's Berkshire Hathaway to disrupt the healthcare industry. More specifically, the venture is being aimed at the many middlemen in the U.S. healthcare industry including insurance companies and pharmacy benefit management companies.
Related: Dump These Healthcare Stocks Getting Amazoned
Speaking of middlemen, Amazon apparently is tired of dealing with the likes of Fedex and United Parcel Service too. It is preparing to launch a delivery service for businesses that will compete directly with the two delivery giants called 'Shipping With Amazon' or SWA.
Amazon will roll out the service in Los Angeles in the coming weeks, shipping out goods for merchants that sell on the Amazon website. The company plans to expand the service to a number of other cities this year. It already delivers some of its own goods in 37 U.S. cities.
While the move into delivery logistics is interesting, Amazon's ambitions in the healthcare industry should be what catches your attention. The company now looks to be moving into the healthcare supply chain business. You know the business well if you've had a stay in the hospital and ingested one of those $100 a pill aspirins.
Amazon Steps Into the Healthcare Supply Chain
In a statement, an Amazon spokesperson said, "With medical supplies specifically, we hear from both healthcare manufacturers and healthcare customers that they want to find ways to simplify purchasing and reduce costs as a means to address systemic issues that take away focus from patient need. Many large health systems have numerous satellite facilities, and as care shifts closer to the home, they need to address gaps and invent new ways to simplify supplies moving to locations beyond the hospital."
The company is already laying the groundwork for such a move into the healthcare supply chain. It has gotten approval from several states pharmaceutical boards as a wholesale distributor. This is a necessary first step toward selling medical equipment to licensed medical professionals.
Amazon has also met with executives from many of our nation's most prominent hospital systems to brainstorm ideas and point out potential problems in expanding its Amazon Business division into the healthcare supply chain business. It has already begun a pilot program with a large Midwestern hospital system to test whether all goes well in their ordering supplies for the hospital's 150 outpatient locations.
Huge Opportunity for Amazon
The focus on healthcare supplies is a smart move by Amazon since many hospital systems have been buying up medical practices as they move into the rapidly growing outpatient care market. However, most hospital distribution systems have not kept up and are still focused on just servicing the main hospital. Amazon can modernize their distribution system.
It's also a savvy move because it doesn't involve getting complex regulatory approvals. Many states don't require a license at all to sell low-tech medical supplies. It's the lowest-hanging 'fruit' in the very big healthcare market.
And once Amazon understands how to keep the shelves stocked with band aids and gauze, it shouldn't be much of a stretch that it would move up the supply chain (while obtaining regulatory approvals) and begin to provide healthcare systems with medicines and high-tech medical devices.
The healthcare supply chain is a huge opportunity for a disruptive company like Amazon. The Wall Street Journal cited a November research report by Citigroup Global Markets Inc. that found fees, administration, marketing and shipping costs account for an estimated 20% to 30% of healthcare supply costs. As Rob Austin of Navigant Consulting said to the WSJ, "There's a lot of people with fingers in the pie."
In other words, more middlemen that are driving up the cost of healthcare for you and me and everyone else in the country. Middlemen that are just begging to be Amazoned. As Jeff Bezos famously said, "Your margin is my opportunity."
Stocks Ready to Be Amazoned
So what middlemen companies are in the sights of Amazon in the healthcare supply chain?
Some of these I've mentioned before including drug distributors Cardinal Health (NYSE: CAH) and McKesson (NYSE: MCK). But it also includes companies that move basic supplies to doctors, dentists and veterinarians such as Henry Schein (Nasdaq: HSIC) and Owens & Minor (NYSE: OMI).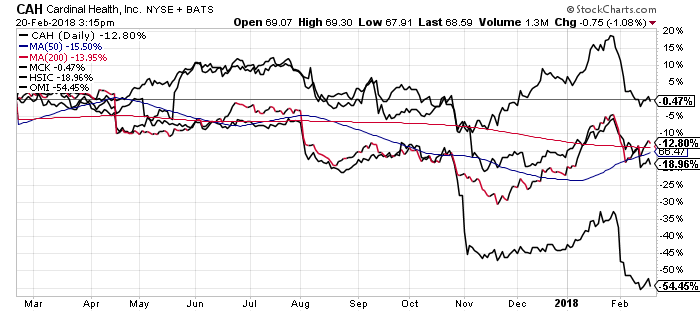 In fact, about a week ago, the CEO of Owens & Minor, Paul Cody Phipps, said on a conference call that Amazon was talking to many large hospital systems, "including our customers."
These stocks have not done well despite a healthy stock market. Cardinal is down 14% over the past year while McKesson is unchanged and down 3.5% year-to-date. Henry Schein is down 17.3% over the past 12 months and little changed year-to-date, while Owens & Minor has nose-dived over 53% over the past 52 weeks and is down nearly 15% year-to-date.
These stocks, especially OMI and HSIC, are to be avoided at all costs. Or even shorted if you have a high risk tolerance. The same goes for the two ETFs that are loaded with middlemen stocks, the iShares U.S. Healthcare Providers ETF (NYSE: IHF) and the SPDR S&P Health Care Services ETF (NYSE: XHS).
Once Amazon goes 'all in' to the healthcare field, it will be a tough environment for the middlemen that have fed at the healthcare trough for many years to survive.
Get Your Hands on Stocks Growing Revenues (and Stock Prices!) Faster than Google and Apple
I'd like to reveal to you the blue chip stocks - one in particular - that could literally be worth millions of dollars to you over the next decade.
Revenue for one firm in particular is growing faster than that of Google and Apple, the darlings of Wall Street. Investors have watched the stock price shoot up over 100% this past year and we're just getting started.
You need to get in this stock before April 1st (it's closer than you think!).
Get the details in my new report. Click here
.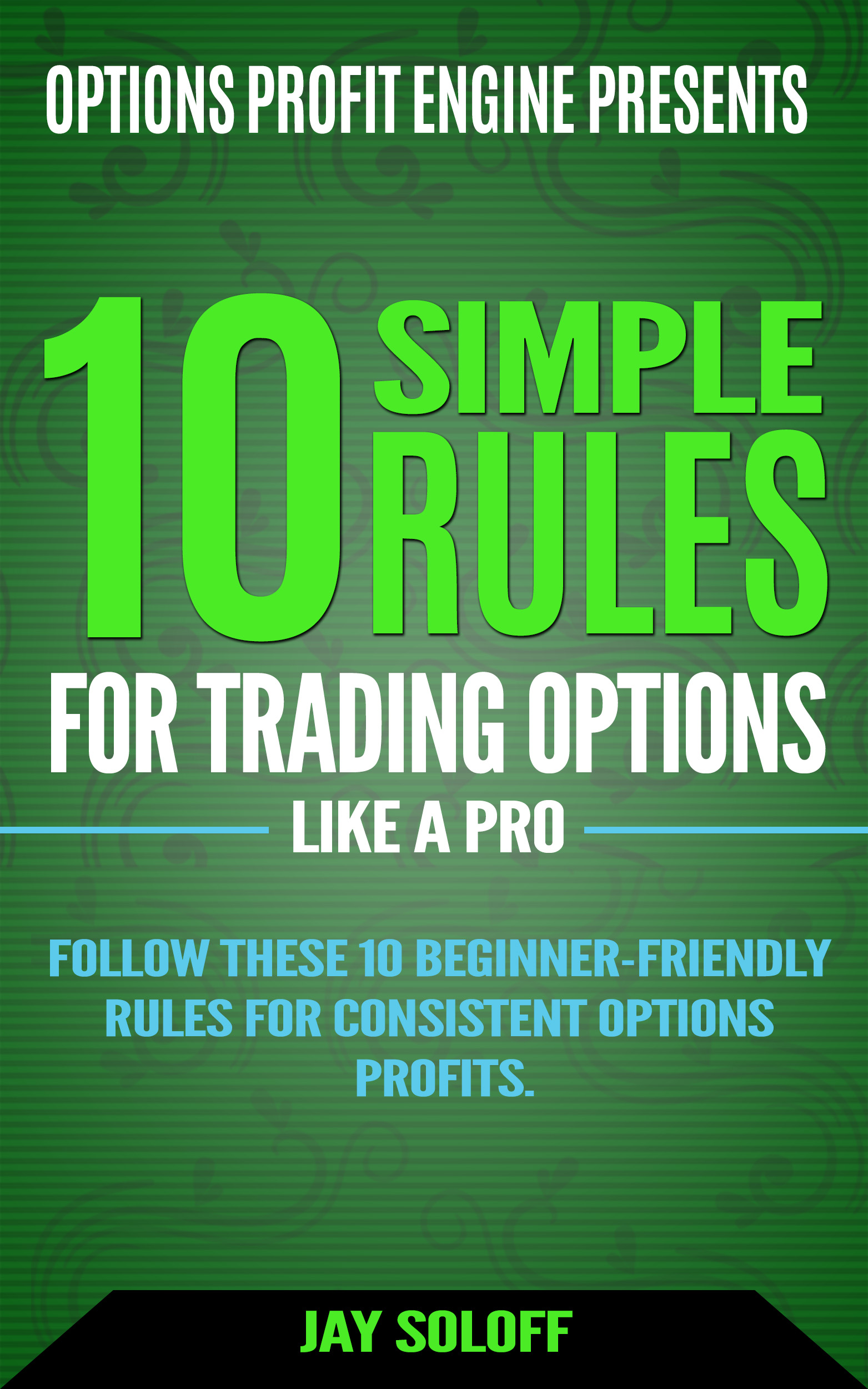 [FREE DOWNLOAD] 10 Simple Rules for Trading Options Like a Pro
Follow these 10 simple rules from 20-year professional options trading veteran, Jay Soloff and start earning a reliable extra income from options.
NO prior experience needed to master these 10 simple options trading rules. 
Enter your email below and receive access to this FREE guide...