Next Tuesday and Wednesday, the Federal Reserve's Open Market Committee will meet to discuss U.S. interest rates.
Alas, if you're looking for drama and anticipation, try the current Stanley Cup Final instead.
The federal funds futures market has priced in a 90% chance of a rate hike.
It would follow a 0.25% rate bump to 1.75% in March on the back of a robust economy and job market, with the 3.8% unemployment rate in May the lowest since 2000. It was the sixth increase since December 2015, as the Fed continues to "remove policy accommodation" and return rates to more normal levels, with inflation hovering around its 2% target.
Another increase is expected in September or December. Possibly both if the economy and labor market remain strong.
While some are inevitably freaking out about interest rates rising, keep in mind that from 1971 to the present, rates have averaged 5.7%. They even hit 20% in March 1980 – an all-time high.
Including this month, the Fed is expected to push rates higher five more times before the end of 2019.
So what does this mean for you – and your investments?
The New Normal
While the Fed is being careful to tighten interest rates gradually, the upward trend is nevertheless new after such a long period of easing and near-zero rates.
And here's where the old adage applies: Don't fight the Fed.
When central banks raise rates, it means certain things – like mortgages, car loans, and credit card debt – become more expensive, as banks and lenders charge more for the debt. For example…
The 30-year mortgage rate nudged over 4.6% – still very cheap (the rate topped 18% in 1980)… but the highest level in seven years, according to Freddie Mac. On a related note, higher mortgage rates may also be responsible for year-over-year rent prices rising by 2.4% in April to a national average of $1,377 per month.
As you've probably noticed, gasoline prices are rising and projected to be the highest in four years this summer. That impacts consumers directly at the pump, but also makes shipping goods more expensive.
Interest rates on credit card purchases are the highest since 2010.
It's a shock to the system for consumers used to record-low rates. And rising inflation and interest rates mean they could scale back on spending.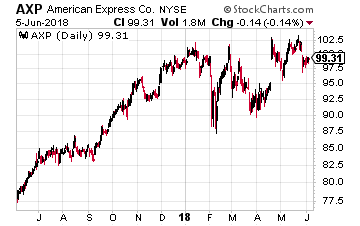 That's not good for big credit card firms like American Express (NYSE: AXP), Mastercard Inc. (NYSE: MA), and Visa Inc. (NYSE: V)…
Feeling the Squeeze
You might think that holding these lenders when interest rates rise is beneficial. After all, higher rate-charges on outstanding balances mean more money in the coffers.
But the case against them is legitimate when you consider that Americans have more credit card debt today than at the peak of the financial crisis. Over $1 trillion, in fact.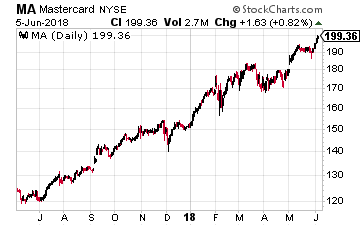 And if recent history has taught us anything at all, it's that more debt is not good!
Case in point: Credit card delinquencies rose during the first quarter, according to TransUnion.
Higher interest rate charges are only good for lenders if consumers can manage their debts. And quoted on CBS, Michael Pearce, senior U.S. economist at Capital Economics, cautions, "The further rise in newly delinquent credit card debt appears to be an early sign that the recent surge in interest rates is beginning to bite. We're increasingly concerned that with broader market interest rates now rising sharply, the rise in credit card delinquencies is a sign of things to come."
Further evidence that consumers are squeezed came in a Fed survey two weeks ago that showed four in 10 Americans would either have to borrow money or sell something to cover an unexpected expense of $400. And if they have to borrow, they'll do so at a higher rate, of course.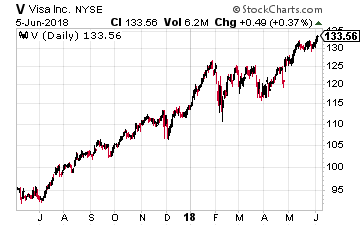 In addition to credit card debt, other forms of debt are rising, too…
Auto Loans: Balances on auto loans recently jumped by $8 billion. But consumers are struggling to handle it, with 4.3% of balances delinquent by over 90 days as of March 31. Delinquent auto loans have risen since 2012.
Student Loans: The kids aren't alright. Student loan debt shot up by $29 billion to $1.4 trillion as of March 31. And the Department of Education says interest on federal undergraduate loans will hit 5.05% in 2018-19, versus 4.45% this year. One-quarter of students at for-profit, private schools are behind on payments, compared with 10% at public schools.
A "Plastic" Pullback?
With rising inflation adding pressure to consumers' spending power and rising interest rates adding to their debt burdens, companies like American Express, Mastercard, and Visa could see a dip.
Indeed, Amex is already feeling some stress. Over the past year, net income has totaled $2.6 billion – down over 40% on the 12-month number a year ago.
Year-to-date, the earnings loss is 49%, compared with the year-to-date figure this time last year. The overall industry figure is flat, which shows Amex underperforming its rivals. Yet revenue climbed in the last quarter, so there's a definite anomaly between top-line and bottom-line growth.
The company's net profit margin of just 9% is less than one-third of the industry's 28%.
And just as consumers are carrying a ton of debt, so is Amex. It's $62 billion in the red with only half of that in cash on the books. Operating cash flow over the past year is just $13.5 billion.
Amex does pay a dividend ($1.40 per share annually – a 1.5% yield), but if you're looking for capital appreciation, don't expect it. Especially now.
Over the past 10 years, Amex shares have edged just 1.7% higher in the three months after an interest rate hike. By contrast, Dow stocks climb an average of 5% in the same period.
The monetary climate is tightening – which doesn't bode well for Amex or its peers at Mastercard and Visa.
Sell These 21 Stocks About to Be Destroyed by Amazon
These 21 publicly traded companies are right now under tremendous pressure from Amazon's growth in their sectors. I'm not talking about books and electronics, those were decimated years ago – think Circuit City and Borders – but now companies we wouldn't have imagined being targeted by Amazon. It's not just retail but all sectors, from groceries to car parts and shippers to drug stores, healthcare providers, even teachers. No one is safe but these 21 are squarely in Amazon's sights. And being the big names they are there are probably more than a few lurking in your portfolio.
Get the full list of these dangerous stocks to sell now – yours FREE. Click here.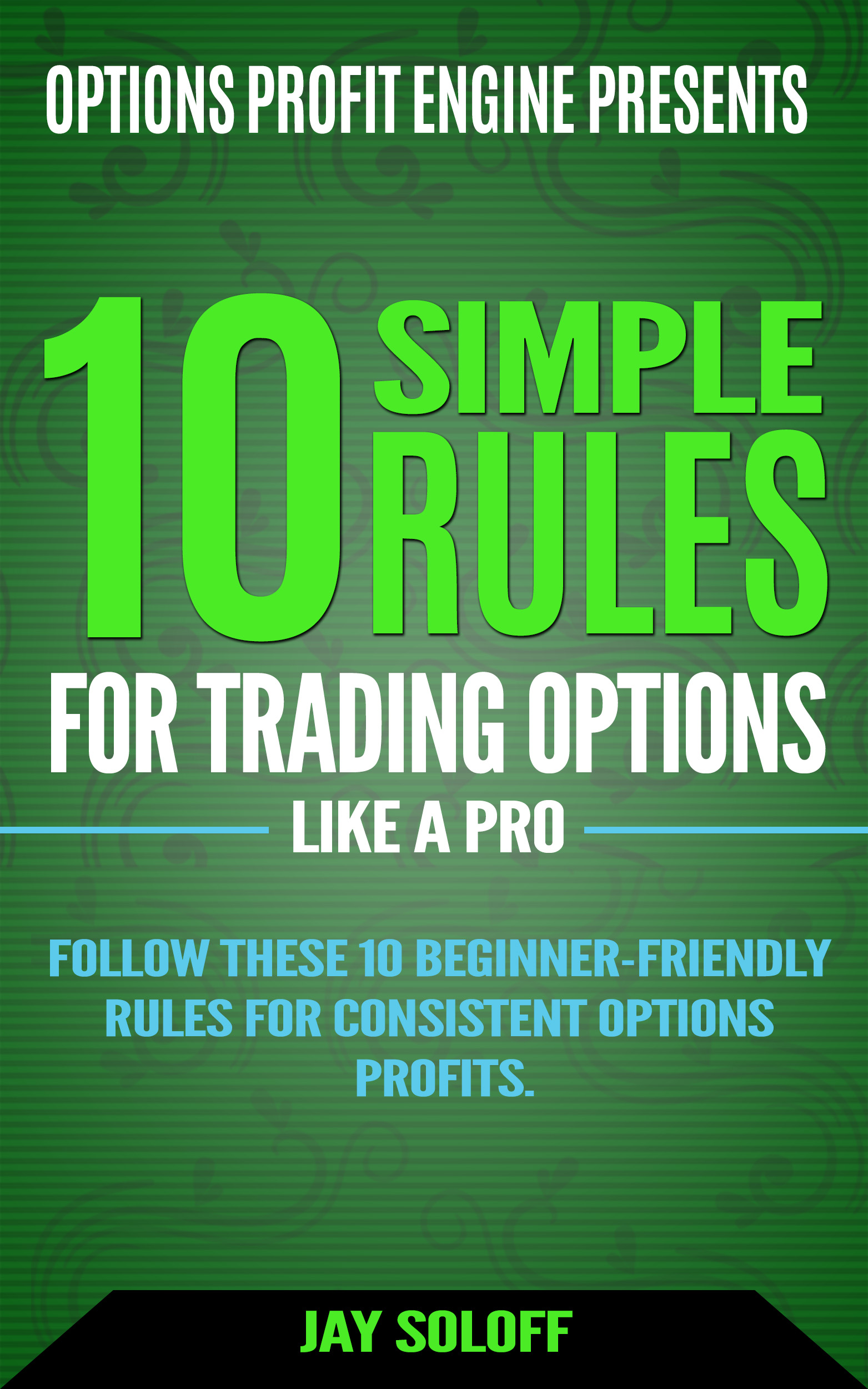 [FREE DOWNLOAD] 10 Simple Rules for Trading Options Like a Pro
Follow these 10 simple rules from 20-year professional options trading veteran, Jay Soloff and start earning a reliable extra income from options.
NO prior experience needed to master these 10 simple options trading rules. 
Enter your email below and receive access to this FREE guide...