It was nice to see the New York Times catching up to what I told you months ago here… the headline read 'Amazon Sets Its Sights on the $88 billion Online Ad Market'. I first brought this to everyone's attention an article in early June. You can read it here.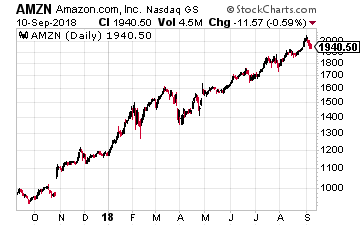 So get ready everyone… it looks like Amazon (Nasdaq: AMZN) is getting ready to dominate in another sector of the economy. But this time it is not going after traditional industries such as retailing or logistics or even healthcare.
No, this time it is gunning for the online advertising business that is currently controlled by the duopoly of Google [Alphabet (Nasdaq: GOOG)] and Facebook (Nasdaq: FB). That sets up a battle of the tech titans.
Amazon Advertising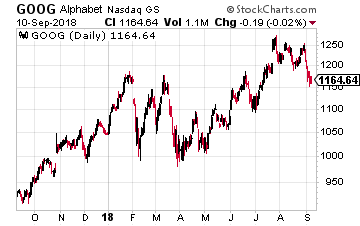 One needs only to look at Amazon's last earnings report to see that its advertising business is just starting to grow. The company's CFO, Brian Olsavsky, called Amazon's ad sales business "a multibillion-dollar program and growing very quickly." Advertising sales made up the majority of sales in Amazon's "other" section of their earnings.
The signs were clear to see even a year ago. In October, internet research firm eMarketer forecast Amazon would hit $3.2 billion in net U.S. digital ad revenues in 2019, or 3% of total digital ad spending. That is dwarfed by Google and Facebook, but the trend is there.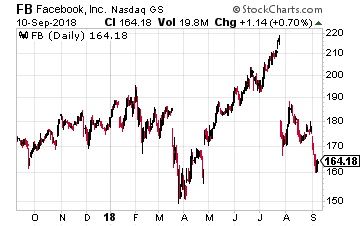 Even traditional advertising firms have taken notice. Martin Sorrell, the founder of the world's largest advertising company WPP, who stepped down in mid-April, in March said he saw Amazon in "head-to-head" competition with Google and Facebook. Sorrell added that WPP had directed $200 million of its clients' ad budgets to Amazon in 2017 and predicted that number would rise to $300 million in 2018.
"Amazon is coming over the hill. Amazon certainly poses a big threat on search and advertising," he said, adding that its voice assistant, Alexa, would make it an even stronger competitor.
Sorrell is right because Amazon has a natural advantage over both Google and Facebook. Google only knows what people are searching for and Facebook only knows what you want your 'friends' to think you like.
Amazon has actual shoppers purchase data and knows what they need. In other words, Amazon is richer than anyone else as far as purchase and consumer behavior data, especially on their 95 million U.S. Prime members.
Related: Sell These 3 Stocks as Amazon Takes Over Banking
 Amazon's Battle Plan
In order to push its way into a sector that is overwhelmingly controlled by Google and Facebook, Amazon is making use of self-serve programmatic advertising. The company plans to spend the next year aggressively expanding their infrastructure that is hoping will get more brands to purchase ad space on its websites as well as through its ad platform. To help accomplish these goals, it will work with ad-tech companies, digital agencies, and media companies to build platforms that make buying Amazon ads as easy as filling up an online shopping cart.
Amazon is developing a "remarketing" ad type that will recommend products based on consumers' purchase or search histories. Such ads will appear on several different sites visited by consumers, effectively retargeting and following them around the web and linking them back to Amazon if they click. Such retargeting is especially popular with apparel brands, so the company's move into this area could prove very appealing  to apparel marketers.
One obvious advantage to these type of ads for Amazon is it gives it an edge while the customer is hunting for the best deal. The ad will remain on the screen while the customer searches for alternatives, and thus get reconsideration before purchase.
Amazon also plans to grow its advertising base by opening access to the Amazon Ad Platform that connects to display and video inventory outside of its own. They will be opening up the ad platform to everyone that has a product on Amazon.
And is undercutting Google on ad-tech fees as it recruits for Amazon Publisher Services, a division offering ad marketplace services that will compete directly with Google's DoubleClick for Publishers. Google does offer similar ad-bidding technology for publishers, but it takes up to 5% from a deal, however, Amazon is planning not taking any percentage at the moment to people to buy in.
What the Future Holds
Amazon looks to be jumping in to this lucrative business at just the right time. According to eMarketer, by 2021, advertising on websites and mobile devices will account for half of all ad spending in the U.S., capturing greater share than television, radio, newspapers and billboards combined.
Related: See These Drug Retailers About to Get Amazoned
In negotiations with advertisers, Amazon bills itself as a better advertising investment than Google's search engine and Facebook's social media platform, since people on Amazon are looking to buy. And it does have has an advertising platform no other company can match: a web store selling hundreds of millions of products combined with a streaming entertainment service and a trove of data about customer preferences. Amazon attracts 180 million U.S. visitors each month, most with shopping on their minds. And as more people shop on smartphones, they're skipping search engines such as Google, with many turning instead to Amazon's mobile app.
Advertisers are paying attention. Similarly to how major brands pressed their ad agencies a few years ago to devise plans to get the biggest bang for their ad bucks with Google and Facebook, they're now demanding an "Amazon strategy." This should not be surprising… China's e-commerce giant, Alibaba, gets more than half of its revenues from advertising.
In the latest earnings period, the ad business looked to be growing at a 72% annualized clip. Revenues in advertising for 2018 should be about $10 billion, which is about half the size of AWS, Amazon Web Services. Expect it to catch up to AWS in size soon with perhaps even fatter profit margins. Good news for Amazon, but not good for Google and Facebook.
Warren Buffett Went All-in With a Sector He Swore He'd Never Touch. Will you?
Buffett could see this new asset run 2,524%. And he's not the only one...
-> Shark Tank Personality Mark Cuban says "it's the most exciting thing I've ever seen."
-> Facebook CEO Mark Zuckerberg threw down $19 billion to get a piece...
-> Microsoft Founder Bill Gates wagered $26 billion trying to control it...
What is it? It's not gold, crypto or any mainstream investment.
But these mega-billionaires have bet the farm it's about to become the most valuable asset on Earth. And if you act fast, you could earn as much as 2,524% before the year is up.
Click here for immediate details.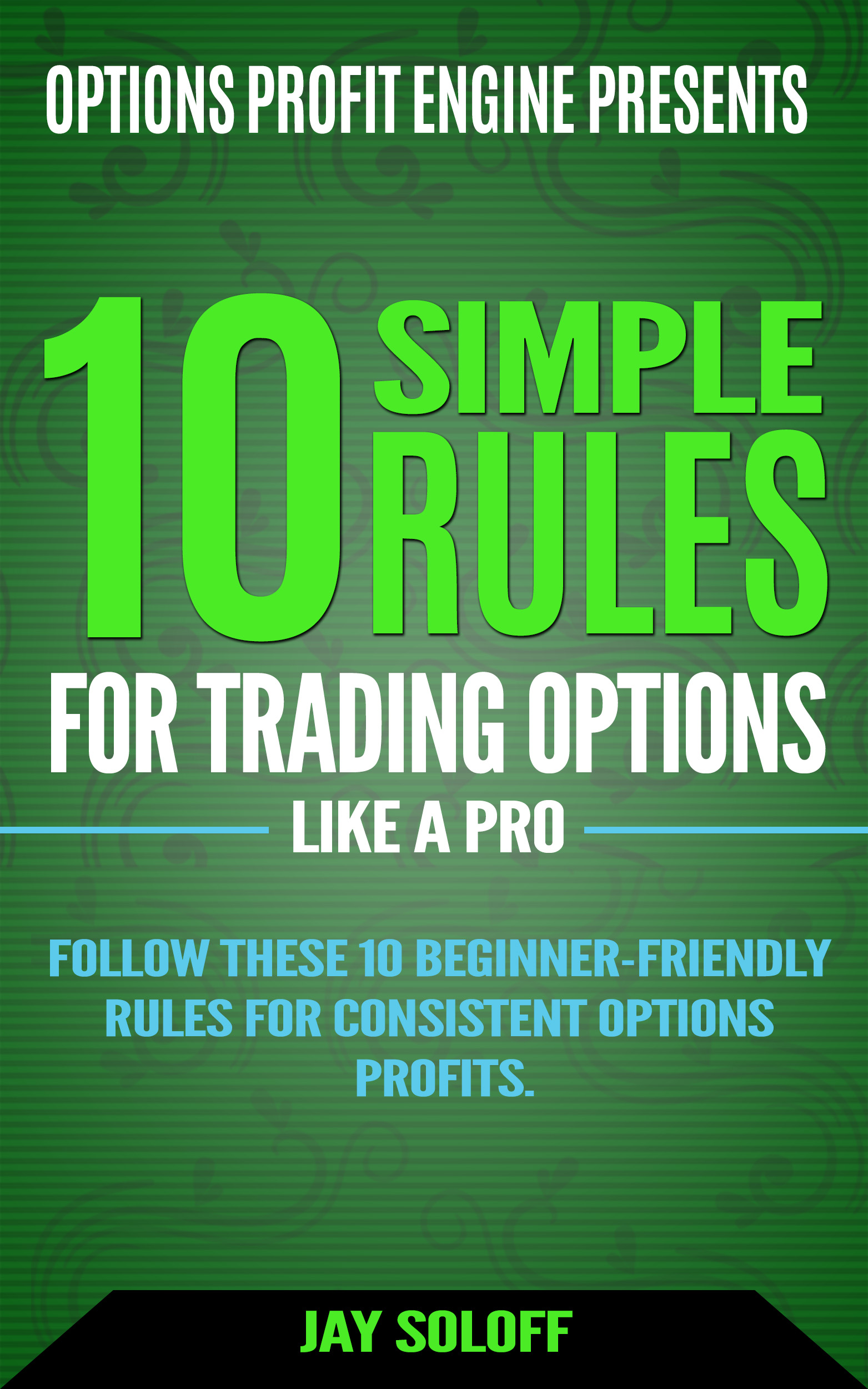 [FREE DOWNLOAD] 10 Simple Rules for Trading Options Like a Pro
Follow these 10 simple rules from 20-year professional options trading veteran, Jay Soloff and start earning a reliable extra income from options.
NO prior experience needed to master these 10 simple options trading rules. 
Enter your email below and receive access to this FREE guide...