Earnings season is underway, and so far the results have been mixed. Many high-profile companies have already reported, and several more are slated to between now and the end of this week – but a total of 1,567 companies will issue their quarterly earnings reports next week, between July 28 and August 1. The list of firms yet-to-report includes big names like energy-giant Exxon Mobil (NYSE: XOM) and the beleaguered-by-scandal Herbalife (NYSE: HLF), indicating the earnings-season fireworks is far from over.
Stocks are trading at valuations that don't leave a lot of room for error, and with the market as a whole potentially overbought, this earnings season has been a good time to speculate on earnings misses. Stocks that have missed in the recent past are more likely to miss again, especially if they're in particularly sensitive sectors of the economy. Here are five stocks reporting next week that are likely to sell off following worse-than-expected earnings results:
Bursting the Biotech Bubble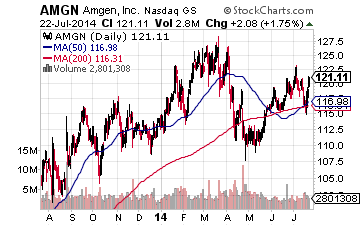 Fed Chairwoman Janet Yellen has already "put out a hit" on biotech stocks, and Amgen (Nasdaq: AMGN) sold off hard following the unsolicited financial commentary she provided last week. Ms. Yellen has indicated that high biotech stock prices are at odds with the Fed's agenda, and thus, traders will be merciless in punishing Amgen for an earnings miss. Amgen will announce its quarterly results on July 29, and estimates have been revised up to +9% compared to the same quarter last year – but last quarter's EPS fell short of expectations and actually fell by 5%. This doesn't add up in a favorable way for Amgen or its shareholders – but it could for the stock's short-sellers and put buyers.
This College Doesn't Make the Grade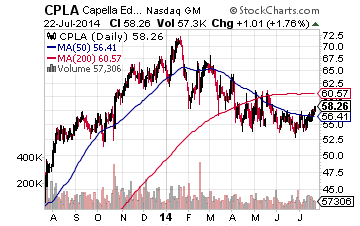 Capella (Nasdaq: CPLA) was one of the market's hottest stocks not so long ago, when for-profit universities were the darlings of Wall Street. Boy, how times have changed. Capella's six-month low of $52.39 on June 25 is 28% lower than its all-time high of $73 set earlier this year; while the S&P 500 has posted gains of 7.5% over the same period of time. Public financing of private tuition – including government-backed student loans – has all but dried up, and that's one reason Capella fell short of earnings expectations last quarter, with EPS remaining flat. The company will next report on July 29, and even though expectations are calling for just 1% growth, Capella's recent history suggests a likely miss.
Another 'Stretched' Valuation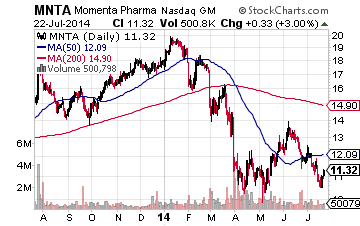 Momenta Pharmaceuticals (Nasdaq: MNTA) is another biotechnology company with a troubling recent-earnings history. EPS fell by 10% in the most recently reported quarter, while earnings for the quarter to be announced on July 31 are expected to be up by 19% — and that's after the firm revised estimates lower. Momenta has a three-year sales growth rate of -58%, a pretax profit margin of worse than -300%, and the company has exactly one product. As stated earlier, Chairwoman Yellen has proclaimed biotech stocks to have "stretched" valuations, and this has put traders on notice. A miss from Momenta on July 31 would likely send its share price diving.
Throw This Stock into the Boston Harbor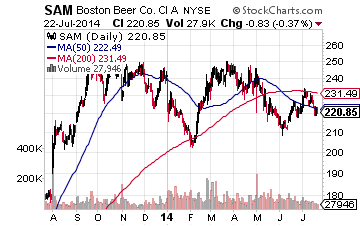 Boston Beer Company (NYSE: SAM) is the maker of Sam Adams, and the largest microbrewery in the world. The firm reported a best-ever $739 million in gross sales in 2013, and sales have continued to grow at an 18% annual clip over the past three quarters. In the most recently reported quarter, Boston Beer grew EPS by 38% — but the firm still missed projections by 11.4%, and it might again when it reports on July 30. Estimates are calling for Boston Beer to grow EPS by 23%, which would best its three-quarter average. An earnings miss is likely, and the stock is already in a downtrend and facing resistance. Boston Beer Company could be a good stock to short, or to consider as a put play.
Can Brown Make You Green?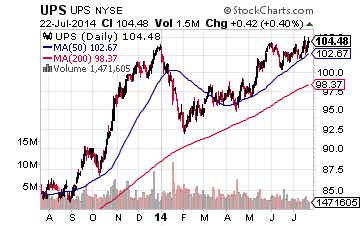 United Parcel Service (NYSE: UPS) will report quarterly earnings on July 29. The last time the firm reported, it fell short of estimates, and EPS fell by 6% compared to the same quarter last year. Estimates are calling for 10% growth when UPS reports next week, and that's after an upward revision. Technically speaking, UPS is trading at the top of a range and looks poised to sell off – a bad earnings report would likely be a catalyst to the downside for the stock.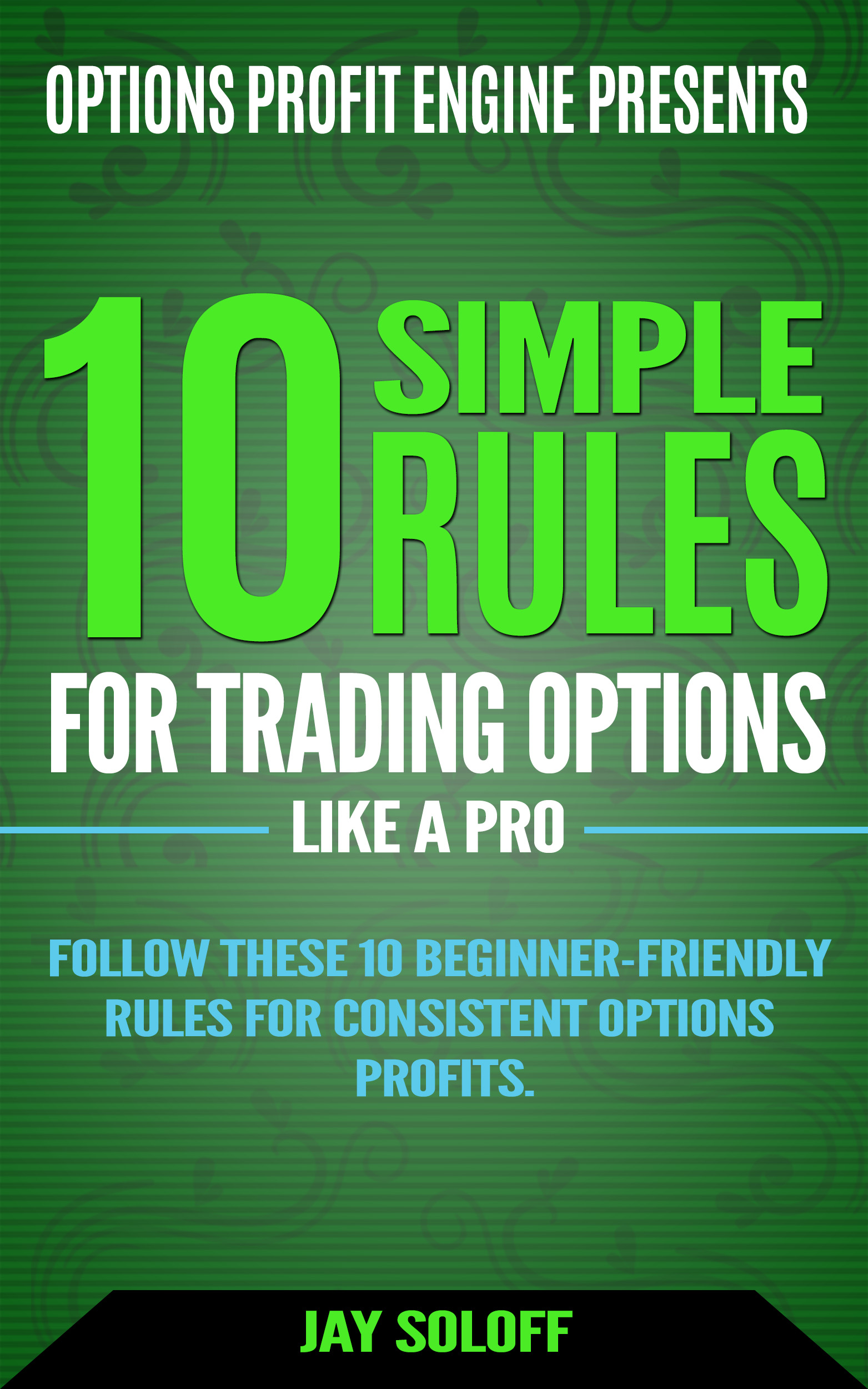 [FREE DOWNLOAD] 10 Simple Rules for Trading Options Like a Pro
Follow these 10 simple rules from 20-year professional options trading veteran, Jay Soloff and start earning a reliable extra income from options.
NO prior experience needed to master these 10 simple options trading rules. 
Enter your email below and receive access to this FREE guide...