Even before the tragic shooting down of a Malaysia Airlines plane over Ukraine, the United States initiated a new round of sanctions against Russia last week. The most intense sanctions we've seen in a very long time.
The missile firing has become a "blame game" of sorts, with Russian President Vladimir Putin blaming the Malaysian Airlines incident on the Ukraine, while Ukraine blames pro-Russian separatists in Ukraine.
Either way, the fighting in the Ukraine continues, with the second Ukrainian military aircraft being shot down in less than two days as of Thursday last week.
The latest U.S. sanctions are against four of Russia's biggest companies and include Gazprombank, Rosneft, Novatek and Vnesheconombank. The U.S. cut these companies access to medium and long-term financing via U.S. markets.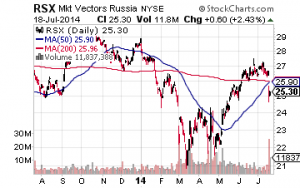 Rosneft tumbled nearly 6% and Novatek lost more than 11% on the news. In fact, the entire Russian market went into free fall, with the iShares MSCI Russia Capped Index (NYSE:ERUS) down 5% over the last week and the Market Vector Russia ETF (NYSE:RSX) is down 5.5%.
However, investors' big worry should be that the U.S. sanctions could set off Russian retaliations. There are a number of pundits and observers that believe these sanctions will only escalate the tensions of the U.S. and Russia.
Putin has hinted at the fact that sanctions can go both way. After learning of the sanctions, Putin said that "I am convinced that this is to the detriment of the long-term strategic national interests of the American government and the American people."
A senior Russian bank executive said the sanctions toward Russia would lead to a fight akin to the third world war.
Russian Ambassador to the U.S., Sergey Kislyak, even said that the previous sanctions were "certainly a significant gesture of the revival of the Cold War mentality." He's not the only one, many Russian diplomats believes the sanctions are a return of Cold War practices.
Rosneft is the world's largest oil company and its leader, Igor Sechin is one of Putin's closest friends. Sechin has also pointed out that the sanctions will have casualties on the U.S. side.
Exxon Mobil (NYSE: XOM) has some of the most exposure to Russia. It has an alliance with oil giant Rosneft in the Artic Sea that could be worth $500 billion. But it's unlikely that Russia will do anything to compromise its own dominance in the energy market.
However, some of America's top companies (non-energy related) have operations in Russia and these companies could be the biggest losers.
Here are the top 4 stocks to sell before another Cold War:
No. 1 Stock To Sell Before Another Cold War: Philip Morris (NYSE: PM)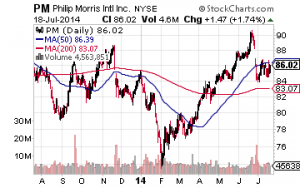 Within the consumer goods industry, PepsiCo (NYSE: PEP) and Avon Products (NYSE: AVP) have marked exposure to the Russian economy. They derive 7% (PepsiCo) and 5% (Avon) of their sales form the country.
However, Philip Morris gets around 10% of its revenues from Russia. That makes it the U.S. company with the most exposure to Russia (as a percent of total sales). But that's not all, the company is feeling sales pressure in Russia.
This comes due to tobacco restrictions that is leading to a decrease in tobacco use in the country, with tobacco industry volume in Russia for 2014 expected to fall by 9% to 11%.
Philip Morris also has a relatively high P/E to growth (PEG) ratio at 2.5. It's dividend yield is also above many of the other major tobacco companies.
No. 2 Stock To Sell Before Another Cold War: Mastercard (NYSE: MA)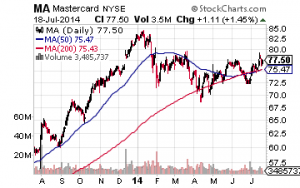 The big news for Mastercard is that Russia could charge international payments companies with pre-emptive "security fees." Earlier this year, U.S. sanctions led to card payment issues for various Russian lenders.
This includes the suspension of purchases using Visa and Mastercard offered via certain Russian banks.
It doesn't help that Russia is building its own domestic payment system. Though any system that Russia created likely wouldn't be detrimental to the payment leaders, it would still be a blow.
Mastercard trades at a higher P/E (coming in at 29x), carries more debt (Visa is debt free), and offers a lower dividend yield compared to Visa.
No. 3 Stock To Sell Before Another Cold War: General Motors (NYSE: GM)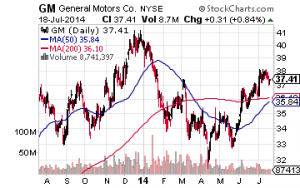 The auto industry is becoming more and more important for Russia, especially foreign cars. That means that the likes of Ford and General Motors have been focusing on the country. Ernst & Young found that foreign brands make up over 80% of sales in Russia.
While Ford sold some 100,000 vehicles in Russia last year, General Motors sold over 250,000. Ford owns just under 4% of the market share in the country, but General Motors commands 9%.
GM has a plant in St. Petersburg that can make nearly 100,000 cars. It's planning on boosting that to 230,000 cars by 2015.
Russia (currently in second) is expected to become Europe's largest car market by 2016. But a shunning of U.S. automakers by Russia could set them back in being able to tap this large market. GM trades at a P/E of 20 (nearly double Ford) and shares have already doubled from their 2012 lows.
No. 4 Stock To Sell Before Another Cold War: General Electric (NYSE: GE)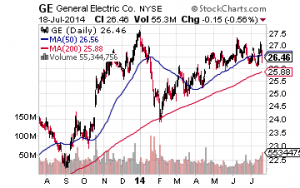 There are a number of industrial companies that could feel the pain if Russia decides to pressure U.S. companies. Most notably is General Electric, which includes its industrial and finance businesses.
General Electric pulls in over $1 billion from Russia annually. Its sales in Russia actually jumped 18% during the fourth quarter of last year. It's been seeing increased demand for equipment tied to the oil and gas industry, but also from increased plane demand.
The Commerce Department notes that both auto and aircraft are two of the largest markets in Russia. General Electric has over 50 aircrafts under its leasing company in Russia.
General Electric trades at one of the highest P/E to growth (PEG) ratios in its industry, coming in at 2.1. It also has one of the most levered balance sheets.
After pretty much being pushed out of the news by events in Israel, the Ukraine situation is right back front and center again with the shooting down of MH 17 and over 300 innocent civilians dead. Air Force veteran and former F-16 fighter pilot Tim Plaehn recently drew comparisons to what's going on in Ukraine and what's happening to income starved investors right here in the United States. It's a compelling thesis and certainly warrants examination by dividend investors in particular. Click here to check it out.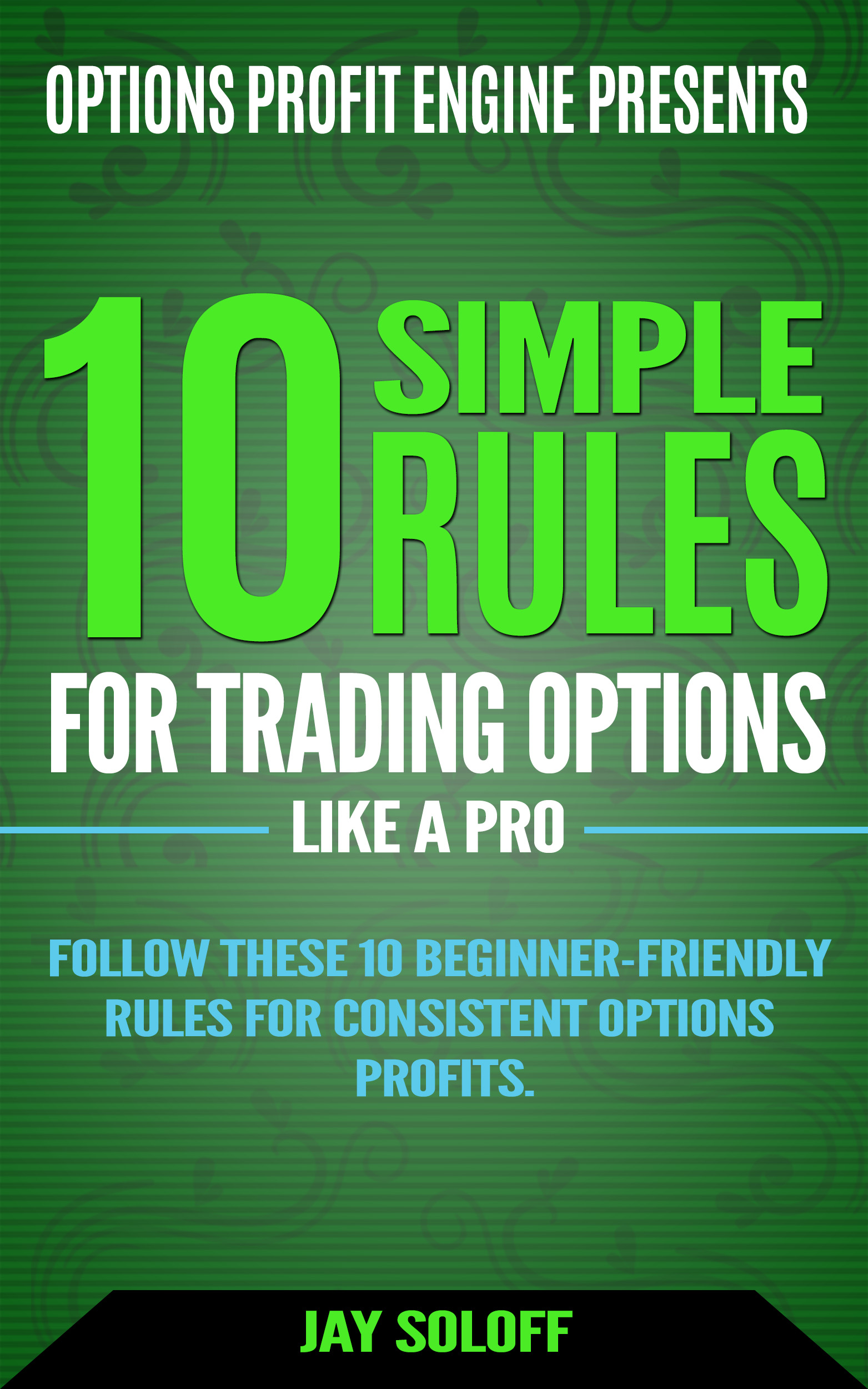 [FREE DOWNLOAD] 10 Simple Rules for Trading Options Like a Pro
Follow these 10 simple rules from 20-year professional options trading veteran, Jay Soloff and start earning a reliable extra income from options.
NO prior experience needed to master these 10 simple options trading rules. 
Enter your email below and receive access to this FREE guide...