With extremely high chances of dividend reductions that could send their stock prices plummeting, these three stocks should not be in any investor's portfolio. Given their popularity, there is a good chance you own at least one.
Over the past six weeks, I have made presentations at several investor conferences. One of the benefits I receive at these conferences comes from watching the presentations of other invited experts and learning from them. One such presentation that I learned a great deal from was a candid talk by Main Street Capital Corporation (NYSE:MAIN) CEO Vince Foster. It completely changed my outlook for one type of high-yield stock.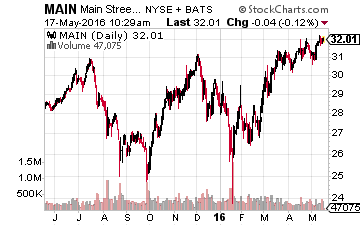 Main Street Capital is a business development company (BDC). There are about 40 publicly traded BDCs and almost all sport high dividend yields. The primary business of a BDC is to lend money to small and mid-sized corporations. The sector operates under special business and tax rules that limit how much leverage a BDC can carry in relation to its equity, and a BDC that follows the rules does not have to pay corporate income taxes. This is a pass-through business structure, similar to real estate investment trusts (REITs). The pass-through business structure requires a BDC to pay 90% to 95% of its net investment income as dividends to shareholders. Besides loans, a BDC can also make equity investments in its client companies. Equity investments can be ownership stakes or warrants that pay off if a client company gets bought out or goes to market with an IPO.
I learned a big lesson from Foster's presentation: BDC's make high-yield, high-risk loans to companies that cannot get traditional bank financing. The high-yield side allows a BDC to pay big dividends to share owners. The high-risk side means there will inevitably be some loans that do not get fully paid off. If I remember correctly, Foster gave a 4% number of the total loan portfolio balance that a BDC will lose on an average annual basis.
Now we get to the big problem with the BDC business structure. Unlike regular commercial banks, the BDC rules do not allow these companies to reserve against loan losses. Loan losses lead directly to a reduction of a BDC's equity and their book or net asset value per share. Also, since the company must pay up to 95% of net interest income out as dividends, the interest earned on a portfolio cannot be reinvested in the business to offset loan losses.
Each individual BDC must find its own strategy to offset the unavoidable erosion to book value from its high-yield loan portfolio. Making equity investments can help, and many BDC's try to maintain a steady stream of new investments to mask the loan losses with an overall portfolio growth trajectory. The actual success of these efforts vary from firm to firm and my research shows that the majority of the BDC sector has suffered from a steady erosion of book values per share. Often investors fail to see this erosion until the unavoidable dividend cut is announced.
Here are three high-yield BDCs with falling book values and high current yields. Selling these will prevent future losses to your portfolio value.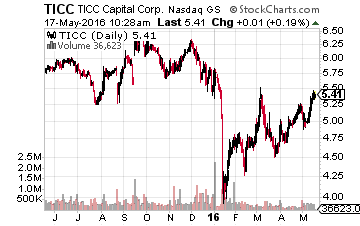 The 21% dividend yield of TICC Capital Corp. (NASDAQ:TICC) may appear relatively safe since the company has paid the same $0.29 per share quarterly dividend since September 2012. However, the TICC net asset value per share has declined by 20% over the last two years. The lower equity value will eventually lead to lower net income per share and a dividend cut. For the first quarter, the company barely earned the dividend in adjusted net interest income.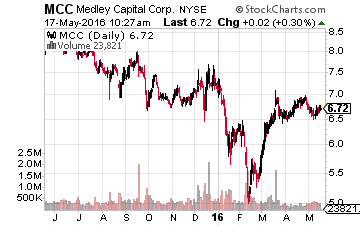 Medley Capital Corp (NYSE:MCC) reduced its quarterly dividend down to $0.30 from the previous $0.37 per share in early 2015. For the 2016 first quarter, the company reported just $0.26 in adjusted net income per share, well short of the dividend rate. The MCC net asset value per share has dropped by 11% over the last year. The 18% dividend yield is not safe.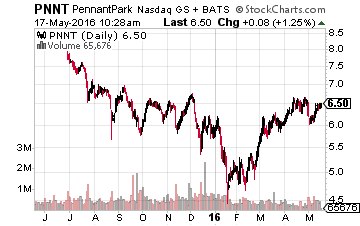 PennantPark Investment Corp. (NASDAQ:PNNT) yields 17.5% and has paid the same quarterly dividend since late 2011. However, the company's book value per share has declined by more than 16% over the last two years. The management company is waiving some fees in 2016, but PNNT is troubled by a higher than average exposure to the energy sector. Small energy company bankruptcies could result in very high loan losses for this BDC.
ALSO SEE: 5 Simple Steps to Outperform Every Broker, Manager, and Analyst for Investing Income [pt. 2 Video]
All dividend investors should know that a dividend reduction will result in steep losses to your investment. Avoiding any sort of reduction should be a priority when selecting stocks to invest in. But, just as important as avoiding dividend reductions in your portfolio is receiving dividend increases. An accelerating dividend payment will fuel share price growth and give you an increasing income that will well outpace inflation.
Finding stable companies that regularly increase their dividends is the strategy that I use myself to produce superior results, no matter if the market moves up or down in the shorter term. The combination of a high yield and regular dividend growth is what has given me the most consistent gains out of any strategy that I have tried over my decades-long investing career.
And, there are currently over twenty of these stocks to choose from in my Monthly Paycheck Dividend Calendar, an income system used by thousands of dividend investors enjoying a steady stream of cash.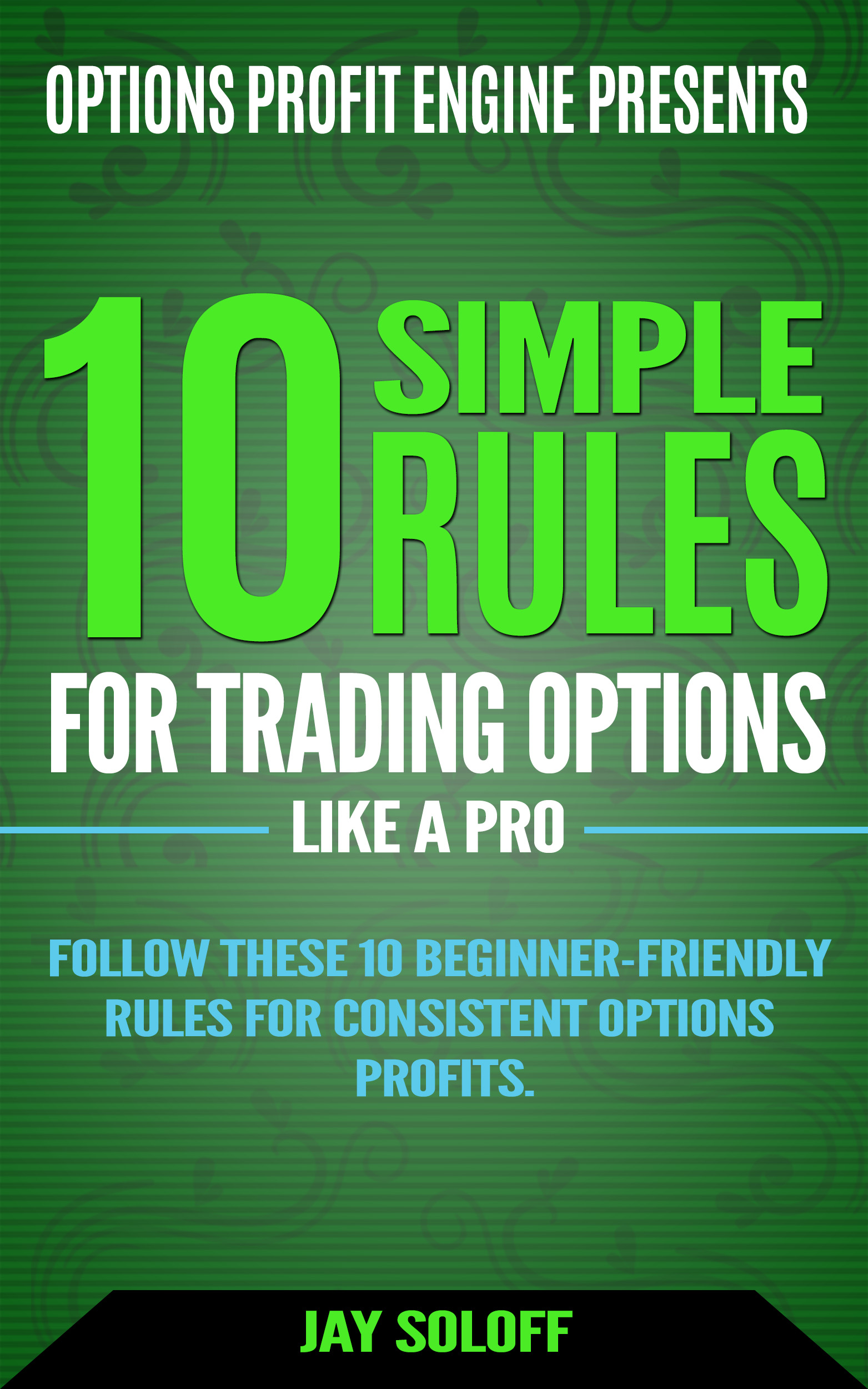 [FREE DOWNLOAD] 10 Simple Rules for Trading Options Like a Pro
Follow these 10 simple rules from 20-year professional options trading veteran, Jay Soloff and start earning a reliable extra income from options.
NO prior experience needed to master these 10 simple options trading rules. 
Enter your email below and receive access to this FREE guide...