When one of a company's biggest customers goes out of business, you can guarantee that some financial hardship waits right around the corner. Sell these three stocks now before they crash because they can no longer afford their dividend payments. 
The recent financial failure and pending bankruptcy of Korea's Hanjin Shipping Co. is generating a lot of news. Most of the coverage is about the half-million shipping containers and $14 billion worth of goods that have been stranded because the Hanjin ships can't enter ports to unload. With almost two-thirds of its fleet consisting of leased vessels, the collapse of Hanjin will result in serious financial strain on the owners of those leased vessels. Let's discuss companies and stocks that will be hurt by the Hanjin failure and one that should reap some benefits.
The Hanjin fleet includes 98 container transport ships of varying sizes. According to the Wall Street Journal, when the company was fully operational it was the seventh largest container ship company in the world, transporting about 3% of the worldwide container traffic and 10% of the containers moving between Asia and Europe. Hanjin was a large and serious player in the container shipping business and its failure puts a pretty big dent in the ability to move goods from where they are manufactured to the markets where they get sold. Of the Hanjin fleet, the company owns 37 ships (most with outstanding loans from the state-run Korean Development Bank) and 61 leased vessels with three primary owners of those ships.
According to reports, almost all of the 61 leased ships will be returned to the owners. These companies will then be holding assets that are no longer generating lease payments and most likely have loans themselves on the ships that require payments. The leasing companies will need to find some outlet for the returned ships, by either selling the vessels or finding other shipping companies to lease them. This process will take time, and the ship owners face a level of financial hardship ranging from moderate to severe. The leased Hanjin ships are owned by three companies, and these are stocks you should now avoid: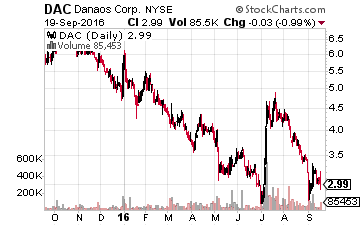 Danaos Corporation (NYSE: DAC) has a $350 million market cap. The company has chartered eight of its 59 containership fleet to Hanjin. The Hanjin charters account for $560 million or 20% of the Danaos revenue backlog. Danaos carries $2.3 billion of long-term debt against $3.7 billion of assets. Losing one-fifth of its revenue stream wipes out the total amount of net income reported in 2015. Expect some more serious declines in this stock.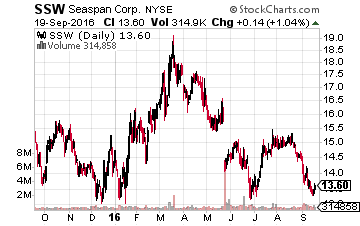 Seaspan Corporation (NYSE: SSW) is a $1.5 billion market value container ship leasing company. The Seaspan website shows that four vessels out of its 90 ship fleet are leased to Hanjin. While the exposure to Hanjin is just 5% of the Seaspan fleet, that size of reduction in revenue would result in about a 12% decline in the cash available for distribution. Seaspan currently pays an attractive dividend with an 11% yield. A dividend cut is possible if the company cannot quickly find a home for the returned Hanjin vessels.
SEE ALSO: Sell These 5 Stocks on the Verge of Bankruptcy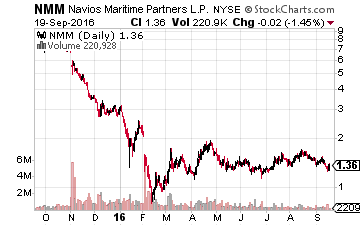 Navios Maritime Partners LP (NYSE: NMM) valued at $125 million, is listed as the third company with ships leased to Hanjin. NMM owns 30 ships, 22 of which are dry bulk, and it appears just two are containers ships leased to Hanjin. However, the Navios Maritime Partners business started to collapse two years ago with the steep decline in bulk cargo shipping rates. NMM is a basket case and the loss of the Hanjin leases will just add to the mountain of problems. If you own NMM shares don't count on a recovery any time soon.
Who Benefits From the Hanjin BK?
As noted above, the Hanjin Shipping shutdown has taken about 3% of the container transport capacity out of the worldwide supply. At the same time, retailers will be ordering more goods from overseas manufacturers to stock up for the holiday season. The combination of reduced supply and increased demand should give a boost to container shipping rates.
Ship Finance International Limited (NYSE: SFL) is a ship leasing company that will benefit from the situation. Ship Finance owns a diversified fleet of vessels, with about one-quarter of its contracted revenue coming from its containerships. The company has been growing its containership exposure rapidly, more than tripling its ownership in this vessel class over the last three years. Most importantly, Ship Finance has no charters with Hanjin. When questioned about the company during the latest earnings call CEO Ole Hjertaker stated,
"I would say that we have seen several chartering opportunities over the last couple of years with that name and also with, I would say, other relatively soft names from a credit perspective. We have refrained from doing long-term charters with those entities simply because of the risk of this happening…..our focus in the liner (containership) side has been to deal with the stronger market leaders."
Ship Finance shares currently yield 12% and the company's cash flow to support the dividend is secure. This stock is a solid, high-yield opportunity to take advantage of the turmoil caused by the Hanjin Shipping shutdown.
If you're interested in consistently finding dividend stocks with high current yields and rock-solid dividends like Ship Finance, join my community of readers who use a unique tool I have developed called the Monthly Dividend Paycheck Calendar. We've been using it for a few years now to deliver a steady stream of monthly income for investors from safe, high-yield stocks. And unlike what the scare mongers out there offer, my Monthly Dividend Paycheck Calendar offers you a real solution whether you're just looking for extra income or trying to make up for lost time.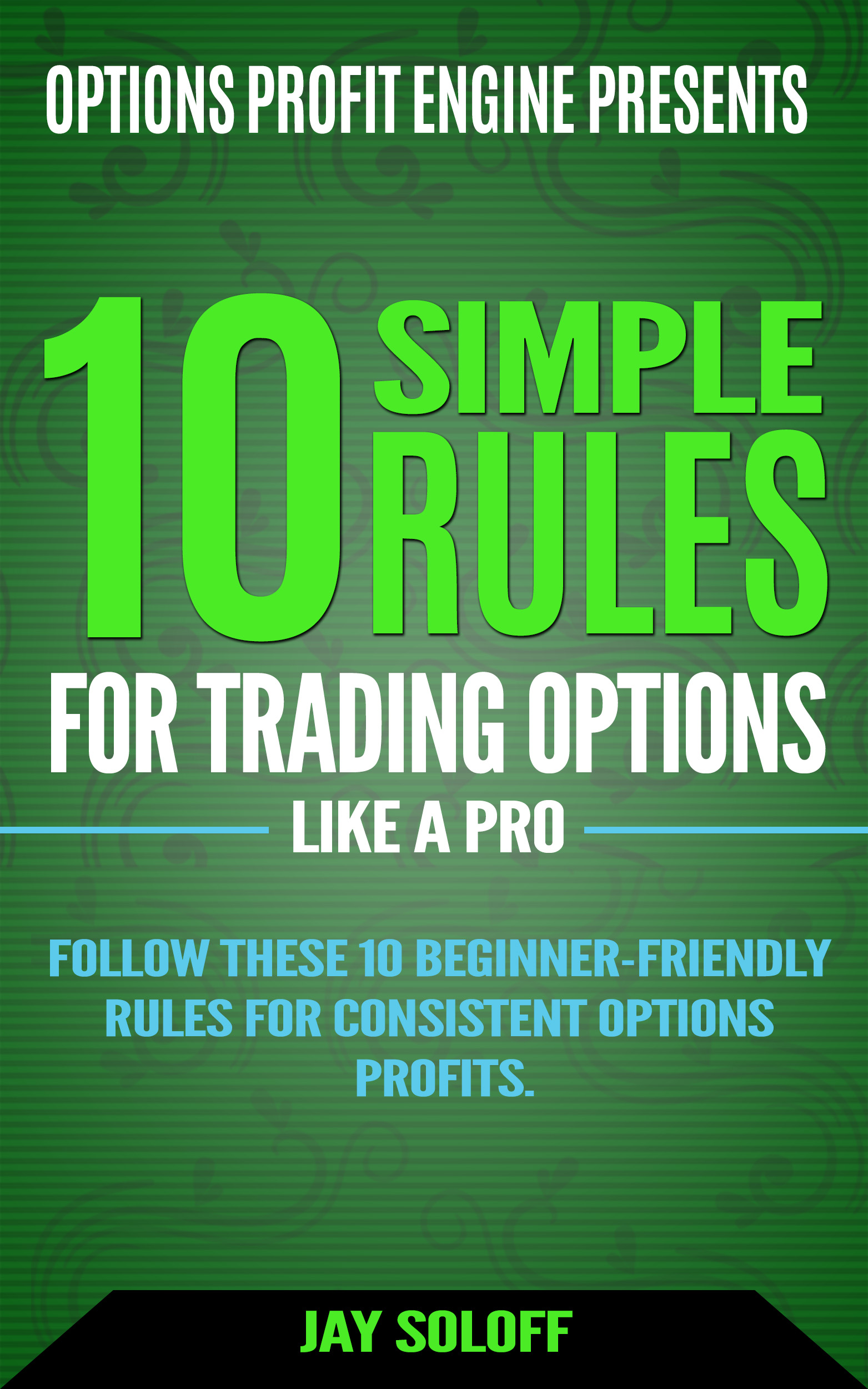 [FREE DOWNLOAD] 10 Simple Rules for Trading Options Like a Pro
Follow these 10 simple rules from 20-year professional options trading veteran, Jay Soloff and start earning a reliable extra income from options.
NO prior experience needed to master these 10 simple options trading rules. 
Enter your email below and receive access to this FREE guide...