Between PR-savvy corporate executives and babbling TV pundits, it's often hard to see through the fog when investing.
But if you crave blunt, brutal honesty, step forward, Mike Hickey.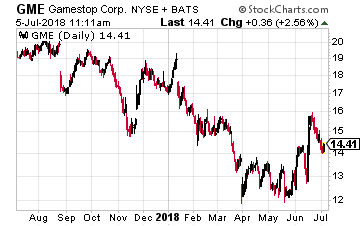 The Benchmark Company senior analyst pulled no punches in his assessment of GameStop Corp's. (NYSE: GME) leadership after the company's recent earnings report.
"No confidence in management."
"Management spent an agonizing amount of time congratulating each other on the conference call, including the promotion of Rob Lloyd to COO, and suggestive commentary that he would be strong potential for CEO candidate, which would continue the embarrassing trend of promoting internal candidates to key executive positions where they offer limited value."
"Under Rob's leadership as CFO, the stock peaked in Nov. 2013 at nearly $60, and subsequently fell an astonishing 77% as their poorly-planned and mis-executed diversification strategy failed. We believe the company is in dire need of new leadership, before prior/current board members/executives run the company to ruin."
Ouch.
A damning indictment on the world's largest video-game retailer.
Founded in 1994, GameStop sells gaming consoles, new and pre-owned games, and accessories (including controllers, memory cards, and both traditional and VR headsets). It also sells cellphones, tablets, speakers, TVs, smartwatches, apparel, toys, and collectibles across 7,200 stores in 14 countries and online.
But Hickey has a point…
Is Management Actually in the Game?
GameStop hasn't exactly had much stability in the executive suite this year.
In February, longtime CEO Paul Raines resigned due to cancer and subsequently passed away. His replacement, Michael Maulter, quit in May, citing "personal reasons." GameStop appointed board member and ex-Microsoft Xbox chief Shane Kim as CEO just over a month ago… but only on an interim basis, which means yet another new CEO is imminent.
Such boardroom instability and uncertainty has arguably caused management to take its eye off the ball and affected performance at a crucial time, as the firm battles competition from online gaming.
Its struggles were reflected in a poor recent fiscal first quarter…
Sales dropped by 6% to $1.9 billion, compared with Q1 2017.
Net profit tumbled by 53%, to $28 million.
EPS totaled $0.28, compared with $0.58 a year earlier.
Breaking it down, store closures led same-store sales to drop by 5.3%, which exceeded estimates of 4.2%. Hardware sales fell by 8% and software sales sank by 10%.
Some of that decline is attributable to the year-earlier period that saw the successful Nintendo Switch launch. But GameStop is also fighting falling physical video-game sales, as gamers move to online platforms.
In addition, its consumer technology division – intended to offer diversification – is struggling, with first-quarter sales down 16% year-over-year.
Worse… expenses rose almost 2% to 29.2% of sales.
Add it up, and it's walloped GameStop's overall net profit margin to zero.
Investors face another headwind, too…
The Struggle is Real… And Seasonal
The video-game industry is very seasonal. Much of GameStop's success is very dependent on the popularity of gaming consoles and games, usually released around the holiday season for maximum sales impact.
As a result, profits tend to be weighted towards the end of the year and New Year. Indeed, around 90% of whatever profit GameStop earns this year won't come until later.
But GameStop already projects a struggle. Full-year sales are pegged to drop by 2% to 6%. And having risen by 6% in 2017, same-store sales could fall by 5%. EPS is forecast to be $3.00-$3.35 – no improvement over last year's $3.34.
While that would cover the annual $1.52 per share dividend (a 9.8% yield), any setback could derail those forecasts and potentially threaten the dividend. Be warned.
"We were pleased to deliver first-quarter sales and earnings in line with our expectations," said Executive Chairman Dan DeMatteo.
Pretty low expectations! And many investors aren't buying it. GameStop's woes have bludgeoned confidence, with a hefty 51% of shares sold short.
Make or Break?
There are factors that could make or break GameStop's future…
Break – Online Gaming: Can GameStop avoid the same fate as other once-heralded, go-to stores like Blockbuster, Circuit City, and Borders? The internet has devoured many physical retailers who couldn't adapt to the new world order. GameStop used to be the place for gamers to buy new consoles, games, and trade-in used games. But the digital revolution has taken over. Digital downloads and online platforms like Steam and Twitch eliminate the need for physical games. Indeed, Electronic Arts says 40% of new console game sales are downloaded, not bought physically.
As a result, it's eating into GameStop's critical revenue stream – pre-owned games. In 2016, its used-game sales sank by 5.1%. Last year, the decline was 4.6%. And first-quarter sales slumped by 5.8%. Bad news, since used games accounts for one-third of GameStop's profits. If digital downloads make this business obsolete, GameStop is in huge trouble.
While the company has tried to diversify into phones, wireless products, toys, and collectibles, they're either unsuccessful or don't account for enough revenue to counteract the main video-game woes.
Related: 3 Stocks for Profits from People Playing Video Games All Day
Make – Buyout: Two weeks ago, Reuters reported that GameStop is in "exploratory discussions" over a buyout, with private equity firm Sycamore Partners interested. Sycamore has previously bought stakes in other struggling retailers Talbots and Hot Topic.
While management said there's "no assurance any agreement will result from these discussions," this might be GameStop's best hope if it can sell for the $20 per share that analysts suggest.
The appeal is that GameStop is cheap – five times forward earnings, versus 17 for the S&P 500, and undervalued on a cash-flow basis. But it's cheap for a reason. The challenges are significant – and a revamp would be extensive, requiring cost-cutting, debt-lowering, and selling off ailing parts of the business.
For investors, the fear is that GameStop either can't find a buyer or snubs an offer – and goes the same way as other deceased retailers: Obsolete, bankrupt, and liquidated. The current lack of leadership only amplifies that concern.
Game Over?
Given its woes, it's hard to believe that GameStop was once a $10-billion company with shares almost $60 in 2013.
Since then, the decline has been precipitous, with shares now at $14 – below the $18 IPO price in 2002.
The company is at a crossroads.
It probably needs to make a deal – but at what price for investors?
However, there's no guarantee a deal will happen – which would leave it still struggling and investors bearing more pain.
Free Gold-Plated Bitcoin to the First 100 Respondents
I've recently gotten my hands on 100 gold-plated commemorative Bitcoins like the one pictured below.
I'd like to send you one as part of my newly published research on investing in "Bitcoin Dividends"... one of the safest ways to profit from the Blockchain revolution.
It's a revolution that's moved beyond just Bitcoin and cryptos and into corporate boardrooms and IT departments at companies like Walmart, British Airways, FedEx, American Express and many more Fortune 500 companies.
And I discovered a way that you can collect dividends from this all without having to own or mine or even think about Bitcoin.
There are only a few of these coins left so if you're even remotely interested I suggest you check out my exclusive briefing on how to earn dividends from Bitcoin.
Click here to claim your free Bitcoin now
.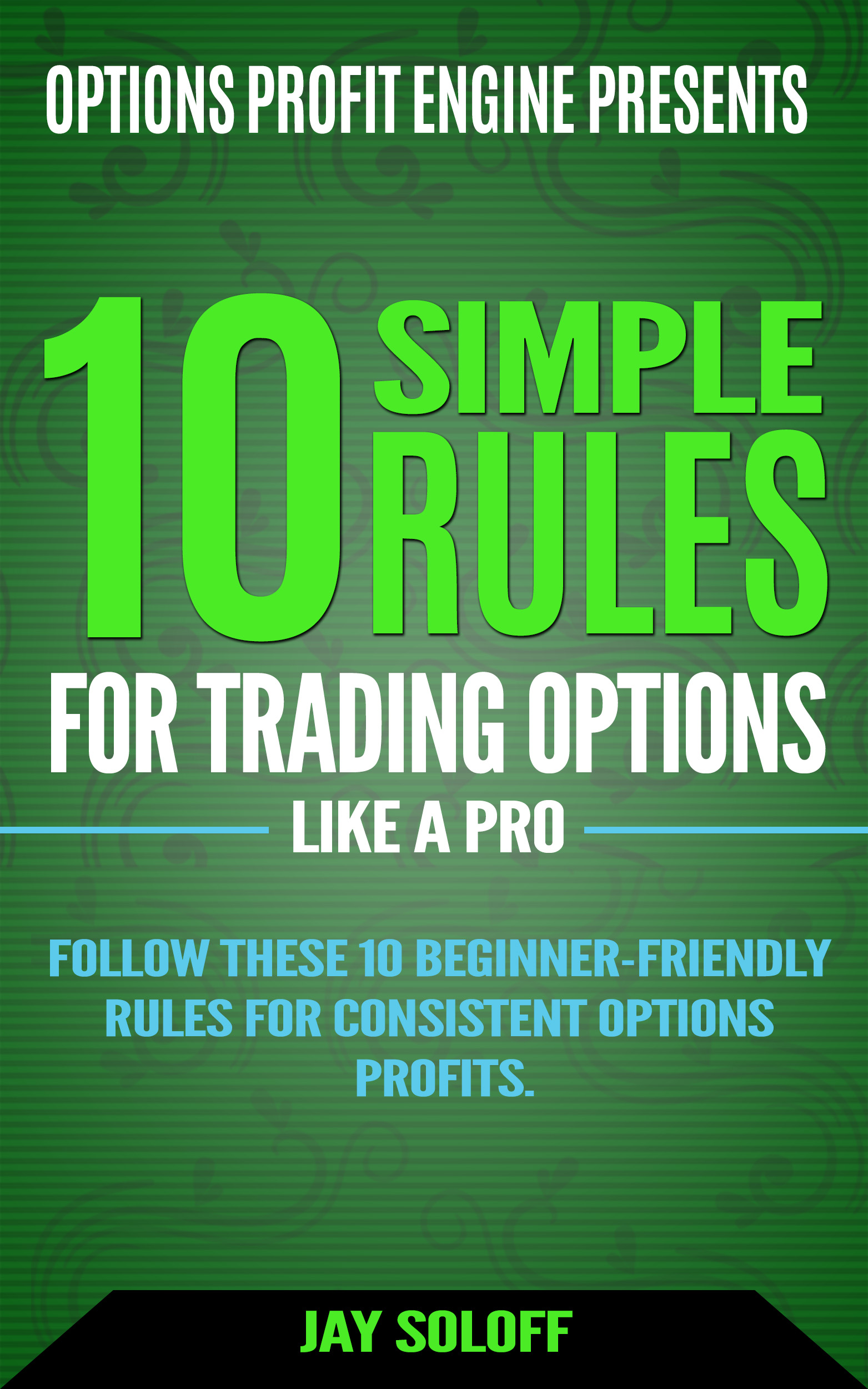 [FREE DOWNLOAD] 10 Simple Rules for Trading Options Like a Pro
Follow these 10 simple rules from 20-year professional options trading veteran, Jay Soloff and start earning a reliable extra income from options.
NO prior experience needed to master these 10 simple options trading rules. 
Enter your email below and receive access to this FREE guide...