The housing market is heating up, and there is plenty of pent-up demand that will continue to fuel this fire. Look for these three stocks, whose prices directly correlate with the housing market, to reach new highs.
Despite concerns about the domestic economy, recent data indicates that growth in the housing segment is on a major upswing. According to Realtor.com, the nationwide median list price for a single family home last month was $231,000, up 6% from a year ago, and the average days on the market dropped 5% to 80 days. Record average home price sales have been achieved all over the country in virtually all major regions, including the Southeast, Southwest, Northwest, and the Northeast. In my region, the Mid-Atlantic, a bidding war has ensued for homes in and around Washington, DC, driving demand even higher. Opportunistic investors can take advantage of this scenario by investing in two brand names and an undiscovered gem that are direct beneficiaries of this growth.
The Sherwin-Williams Company (NYSE: SHW)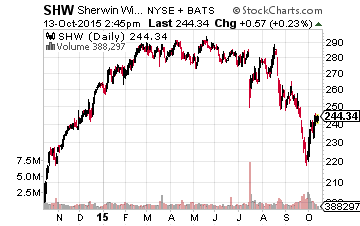 Is business hopping at this venerable paint and coatings leader? As the commercial reminds us: "Ask Sherwin-Williams!" For the first six months of 2015 earnings per share (EPS) is up a whopping 25% from $4.06 to $5.08 and a key driver of SHW's business growth is the housing market. Sales are generated directly or indirectly by consumers fixing up existing homes prior to sale or engaging in remodel work as part of routine maintenance.
Founded nearly 150 years ago, The Sherwin-Williams Company is a global leader in the manufacture, distribution, and sale of coatings and related products. The company manufactures products under well-known brands such as Sherwin-Williams®, HGTV HOME® by Sherwin-Williams, Dutch Boy®, Krylon®, Minwax®, Thompson's®, Water Seal®, and others.
I love the company's growth rate and its valuation. It is unusual for an entity generating around $12 billion in annual sales to grow EPS by an average of 20%+ over a two-year period, and EPS expectations are $12.86 in 2016, versus $10.86 in 2015, and $8.78 last year. At current levels, the stock trades at the middle of its 52-week range and I believe it can return to its year high of $294, a 21% rise from here. This target reflects a 22x multiple on FY16 EPS, which matches its EPS growth rate and the present multiple on projected FY15 EPS.
Whirlpool Corp. (NYSE: WHR)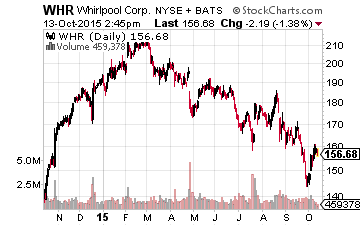 One could make the argument that Whirlpool is synonymous with appliances. The number one major appliance manufacturer in the world, Whirlpool generates over $21 billion in annual sales, and it comes as no surprise that many of its products are typically purchased in conjunction with new and existing home sales.
Despite its healthy 2.3% annual dividend, the stock hasn't exactly been in favor of late. In fact, WHR trades just 15% above its 52-week low of $140. But as we approach 2016, I am confident that is all about to change as evidenced by the recent top-line growth in consumer and commercial sales in its most recent quarter and management's guidance regarding 2016 revenue and profitability. EPS, which has been underwhelming since its recent peak achieved in 2013 is projected to enjoy huge growth in 2016, on the heels of the strong U.S. housing economy. This metric is forecast to jump by 25% to $15.08, up from $12.11 this year and just $11.39 in 2014. Historically, the stock trades 13-15x forward 12-month EPS. Given the Wall Street earnings forecast, I estimate that 2016 EPS growth will get the spin cycle going to the tune of a 32% rise to $208, which would still be below its year high of $217, and reflect a run-of-the-mill 13.8x P/E multiple.
Mueller Industries (NYSE: MLI)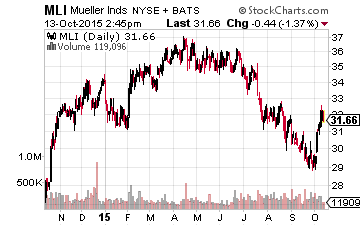 A stock I have followed for over 20 years, Mueller Industries is probably the biggest stock you have never heard of even though you have unknowingly used their products thousands of times. The company is a $2 billion+ in sales industrial manufacturer that specializes in copper and copper alloy manufacturing while also producing goods made from aluminum, steel, and plastics. Its products include tubing, fittings, valves, and related items for plumbing and HVAC related piping systems and top-line growth is dominated by the direction of the housing construction and appliance production businesses.
I am not going to sugarcoat it. The business is a bore, but at least it is a very profitable bore. Aided in part by a recent acquisition, EPS is projected to jump from $2.00 to $2.40 from 2015 to 2016, a 20% rise. From the technical analysis perspective, MLI looks primed for a mini-breakout. It just broke above its 20 and 50 daily moving averages (DMA) and it trades just under its 200 DMA of $33.75. Once it rises above this level, I believe it will begin a charge to $40, which reflects a 17x P/E multiple on FY16 EPS, the high end of its historical range.
As the market looks to shake off the recent correction investors have been picking up shares of high quality stocks with the best potential for massive gains, like the three housing related stocks mentioned above. Median home prices, housing starts, and home renovations are all picking up steam after years of post-recession consolidation. Equities Analyst Bret Jensen has stashed a few in his Small Cap Gems portfolio that are starting to move with one already up 94% in just six months and he reveals everything in his new briefing (click here). Bret comes off delivering a huge 464% winner to his readers and has 3 more ready to pop. Click here for his timely new briefing.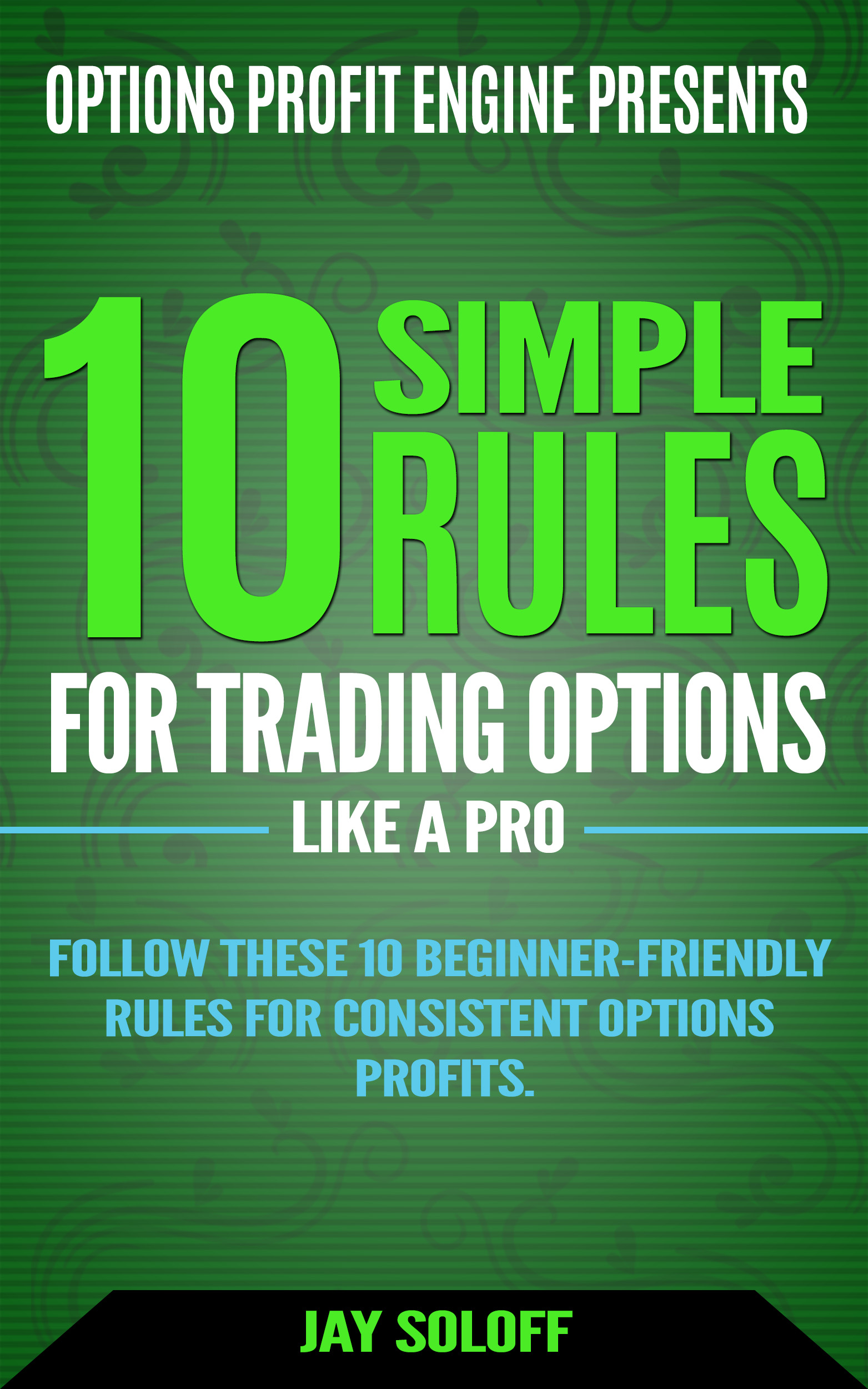 [FREE DOWNLOAD] 10 Simple Rules for Trading Options Like a Pro
Follow these 10 simple rules from 20-year professional options trading veteran, Jay Soloff and start earning a reliable extra income from options.
NO prior experience needed to master these 10 simple options trading rules. 
Enter your email below and receive access to this FREE guide...