When this high-yield stock dropped from $16 to $15 overnight, the right thing to do wasn't to panic but to load up on as many shares that you could buy. Tim Plaehn explains why opportunities like this are some of the best times to buy high-yield stocks.
I continuously recommend that investors buying shares of high yield stocks focus on maximizing their dividend cash flow streams. This approach gives a push to take a close look at buying more shares when the price declines.
There is a certain type of corporate event that often produces a sharp price decline, usually followed by a nice share value recovery. A recent share offering by one of the best high yield stocks illustrates how this can work to help you earn more dividends.
There is an aspect of the pass-through business model that a large portion of the investing world does not understand. Pass-through companies are those that by rule or convention pay out the majority of their net income or free cash flow as distributions to investors.
Real estate investment trusts (REITs) and business development companies (BDCs) are required by the tax rules to pay out 90% or more of net income as dividends. In exchange for following these tax rules, REITs and BDCs do not pay corporate income tax. I like the idea of receiving bigger dividends from companies in which I invest compared to those companies paying 35% to 40% of profits to the government.
SEE ALSO: The One Stock You Want to Own to Cash in on Trump's $1 Trillion Infrastructure Boom
Many energy infrastructure companies, usually organized as a master limited partnerships (MLP) are not required to pay a certain level of distributions, but it is the usual practice for an MLP to pay most of its free cash flow as distributions to limited partner and general partner unit holders.
Passing through most of its free cash flow to shareholders means that these companies do not have a lot of retained cash to invest into new growth projects or assets. When an attractive but high cost opportunity comes along, a pass-through company must raise outside capital to pay for the acquisition.
A capital raise can be either new debt, the issuance of new shares -called equity- or a combination of the two. You will find that most companies balance adding debt and increasing the share count though equity offerings. Unlike traditional, corporate tax paying corporations, it is not uncommon for a growing pass-through business to make an equity offering up to once a year.
The fact to remember is that an equity offering will raise money that will be used to buy or develop assets that will increase the profits used to pay dividends. A well run pass-through company will grow its dividends per share at a faster rate than the rate of increase in the outstanding share count. However, to get the market to swallow a large number of new shares, the company will usually price a public equity offering at a discount to the recent share value.
This is our opportunity to pick up shares on the cheap. Here is a recent example:
On Friday, January 27, New Residential Inves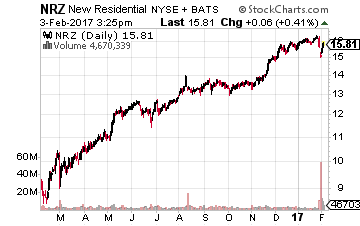 tment Corp (NYSE:NRZ) traded for $16.20 to $16.31 per share, closing a $16.27, which is up about 40% over the last year. On Monday, January 30 New Residential pre-announced some very good fourth quarter results, a dividend rate increase, and that it had agreed to spend $980 million to buy mortgage-related finance assets from CitiMortgage. This purchase was a very big additive deal for New Residential.
At the same time the company announced a 49 million share offering to raise the money to buy the assets from Citi. Later in the day, the company announced it had priced the offering at $15 per share, which was 8.4% lower than the Friday closing price.
On January 31, NRZ opened trading at $15.03 per share, very close to the secondary offering price. It closed that day at $15.15. On February 1, the stock closed at $15.51 and on February 2, it closed at $15.75. Two-thirds of the equity offering discount was recovered in a few days. I am confident the stock will move back into the $16's and higher on the new higher dividend rate. This sequence shows how you can acquire cheaper shares of a high-quality, 12% yielding stock like the shares of New Residential Investment.
New Residential is a model high-yield stock. It has a growing dividend, healthy cash flow coverage, and a strong business model, and is the exact type of stock that I look for and recommend in my high-yield income newsletter,  The Dividend Hunter.
This is where I recommend the market's strongest, most stable high-yield dividend payers, and there are 20 high-yield stocks currently available through my Monthly Dividend Paycheck Calendar, a system for generating a recurring monthly income stream from the market's most stable high-yield stocks.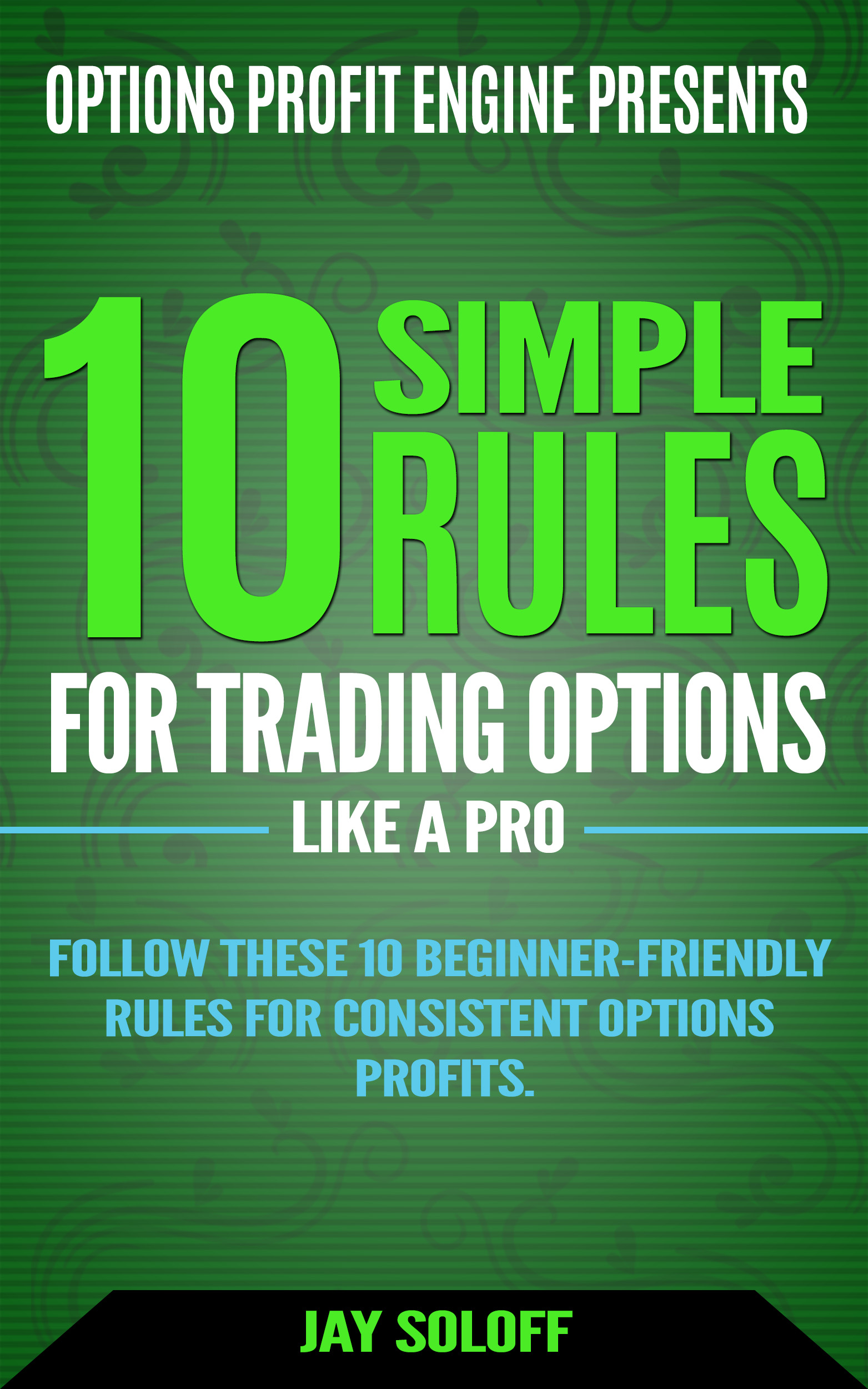 [FREE DOWNLOAD] 10 Simple Rules for Trading Options Like a Pro
Follow these 10 simple rules from 20-year professional options trading veteran, Jay Soloff and start earning a reliable extra income from options.
NO prior experience needed to master these 10 simple options trading rules. 
Enter your email below and receive access to this FREE guide...