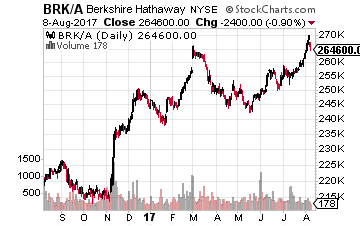 One of the current financial press "fake news" themes is the belief that online retail sales will wipe out the businesses with brick and mortar stores. Along with the retail company stocks, the share prices of shopping center real estate investment trusts (REITs) have experienced severe declines. A recent investment by Warren Buffet's Berkshire Hathaway (NYSE: BRK.A, BRK.B) gives strong evidence that the shopping center real estate sector has fallen too far and now offers potential for attractive capital gains as well as growing dividends.
At the end of June, Berkshire Hathaway announced it had purchased a 9.8% stake in Store Capital Corp. (NYSE: STOR), at a $20.25 share price. Just two months earlier, STOR had traded for over $25 per share. Store Capital is a net lease REIT which owns over 1,300 properties. These properties are leased to over 300 tenants in all 50 states. The properties are typically single tenant businesses that include restaurants, early childhood education centers, movie theaters, health clubs and furniture stores. These are retail business that will not be affected by online retailers. The market was mistaken to believe the STOR tenant businesses were at risk of going out of business.
STOR recently released the company's 2017 second quarter results, which put to rest any fears that brick and mortar retail is in big trouble. For the first half of 2017, the company reported a 25% increase in revenue compared to the same period in 2016. Net income per share was up 68% and AFFO per share increased by 27%. STOR is a fairly new REIT, launching in 2014. STOR will announce a dividend increase in early September. Last year the company boosted the payout by 7.4%. I would not be surprised if Buffet and all investors get a 10% pay raise this year. The stock yields 4.9%. This stock traded above $30 in 2016, a return to that price would be a 25% gain from the current $24.
All the shopping center and retail property REITs have been hammered by the belief that brick and mortar retailing is dying. The truth is that online retail accounts for just 8% of all retail sales in the U.S. Retailing is a tough business, and companies that don't get it right fail. However, there is always a lineup of new companies with new products that will be the next retail winners. Almost all of these companies will want and need real store outlets. Here are two more well-managed shopping center REITs that are now down and will recover in the future.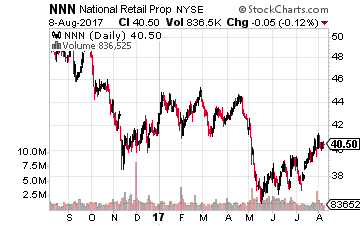 National Retail Properties, Inc. (NYSE: NNN) is a net-lease REIT that owns over 2,500 single tenant retail properties. NNN's tenants have businesses that cannot be replaced by online sales. These are convenience stores, fast food outlets, fitness centers and auto service locations. NNN is well run and has increased its dividend for 27 consecutive years. Yet the share price is down 22% from its 52-week high due to the e-commerce news noise. NNN yields 4.7%.
Kimco Realty Corp (NYSE: KIM) owns, manages, and develops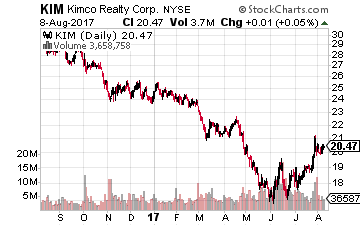 open-air shopping centers, which are anchored generally by discount department stores, grocery stores or drugstores. As of June 30, 2017, the Company had interests in 510 shopping center properties. Kimco has increased its dividend every year since 2011, with the payout growing by 69% over the last six years. For the second quarter, the company reported a 10.5% increase in leasing spreads. That is not a sign of retail businesses in distress. FFO per share in the quarter was up 8%. The KIM share price is down 34% in the last year and the stock yields 5.3%.
That's why I started my income letter, The Dividend Hunter, which uses my Monthly Dividend Paycheck Calendar tool to help investor start earning a reliable income stream from dividend paychecks.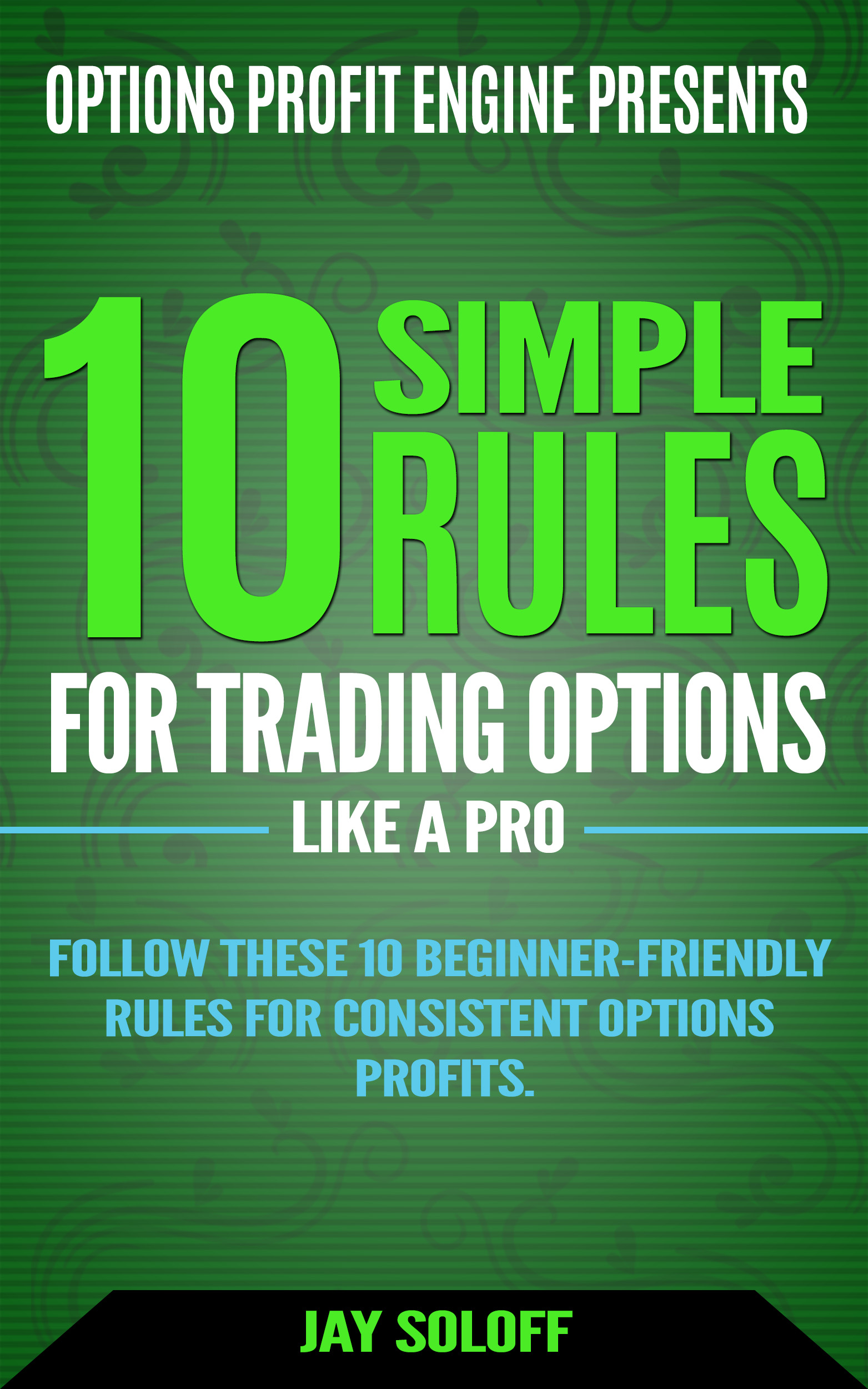 [FREE DOWNLOAD] 10 Simple Rules for Trading Options Like a Pro
Follow these 10 simple rules from 20-year professional options trading veteran, Jay Soloff and start earning a reliable extra income from options.
NO prior experience needed to master these 10 simple options trading rules. 
Enter your email below and receive access to this FREE guide...