The stock market volatility and falling share prices we have experienced over the last four months have produced price disruptions that are not justified by the underlying business operations of the companies whose share prices have been driven down. Leaving the field wide open for finding extremely undervalued businesses where investors can find quick price appreciation.
In the case of high-yield stocks, a sharp drop in the share price forces investors to decide whether the decline is due to a possible dividend rate cut or is just a case of overblown fear about a dividend reduction that will not actually happen. In our case, its the latter. The stock unveiled in this article has been hammered along with the rest of the energy sector, but the good news is the business is healthy and the dividend may even increase shooting the stock price even higher.
The steep decline in the price of a barrel of crude oil has resulted in a sell off of almost any stock that is even remotely related to the energy sector. While the lower share prices may be appropriate for companies with revenues directly tied to the price of oil, many other stocks have been tarred by the same brush but are not in danger of a collapse in revenues. Out of the dividend stock recommendations I have for my subscribers with The Dividend Hunter, Ship Finance International Limited (NYSE:SFL) is now the stock with the most striking combination of recent share price decline and a high probability the dividend will continue at the current rate or higher. With its current 11.6% yield, SFL offers that very attractive yield plus potential capital gains when the market realizes the current dividend rate is safe.
The market is worried about Ship Finance because the company derives about 80% of its revenues from lease payments on crude oil tankers and offshore drilling rigs. Fears about the revenue streams from these sources has resulted in a 30% share price drop (from about $20 down to the current $14) since August 2014. Here are the reasons why Ship Finance will not be hurt by these sectors of its business.
Oil Tankers (20% of revenue): Oil tankers are actually a hot commodity in the current crude oil environment. Crude producers and traders are storing oil to wait for higher prices. In this type of market, with longer term futures contracts that allow an owner of crude oil to lock in a significantly higher price if the oil is held in storage until the futures mature 6, 9 or 12 months in the future. In this type of crude pricing market, oil tankers are a readily available and mobile source of oil storage capacity. Ship Finance will actually generate extra cash flow from its tanker fleet, which all have profit sharing built into the lease contracts.
With its offshore vessels and leases (50% of revenue) Ship Finance leases are structured as very long term contracts. The four offshore rigs owned by Ship Finance are leased out to high quality clients, with remaining lease terms ranging from 3.5 to over 14 years. Ship Finance pays down its debt against the rigs faster than the balances owed by the client companies pay off. As a result, SFL is always in a strong equity position that can be converted to cash if a lease is terminated under terms of the contract. For example, in January Seadrill has exercised the purchase option on one of three deep water drill rigs leased from Ship Finance and SFL will realize $108 million in net cash from the $456 million purchase price.
The current SFL dividend requires $38.3 million of cash flow each quarter. Over the last year, cash flow was $186 million and Ship Finance was able to pay down $215 million of debt principal. The current $0.41 quarterly dividend is safe and Ship Finance is much more likely to raise the dividend rate rather than announce a reduction.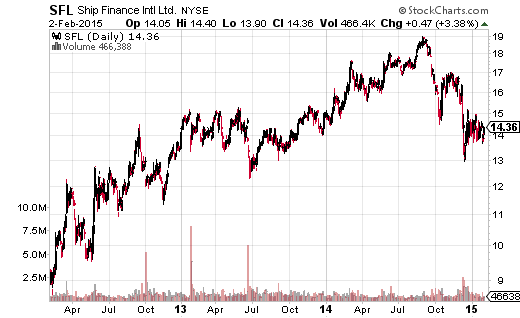 As noted above, SFL now yields 11.6% at a $14 share price. Historically, this stock yields in the 8.5% to 9% range, which means a more normal share price is between $18.20 and $19.30. I will not be surprised if SFL climbs to above $16 after the fourth quarter earnings announcement later in this month.
Ship Finance an integral part of the income strategy with my newsletter, The Dividend Hunter. And it's a strong, stable dividend payer like the others currently in my Monthly Dividend Paycheck Calendar.
The Monthly Dividend Paycheck Calendar is set up to make sure you're getting 6, 7, even 8 dividend paychecks per month from stable, reliable stocks with high yields.
And it ensures that your dividend stock income stream will be more stable and predictable as you're getting payments every month, not just once a quarter like some investors do.
The Monthly Dividend Paycheck Calendar tells you when you need to own the stock, when to expect your next payout, and how much you could make from stable, low risk stocks paying upwards of 8%, 10%, even 17% in the case of one of them. I've done all the research and hard work; all you have to do is pick the stocks and how much you want to get paid.
The next critical date this month comes on Friday, March 27th — it's closer than you think — so you'll want to take action now to make sure you don't miss out. Click here to find out more about this unique, easy way of collecting monthly dividends.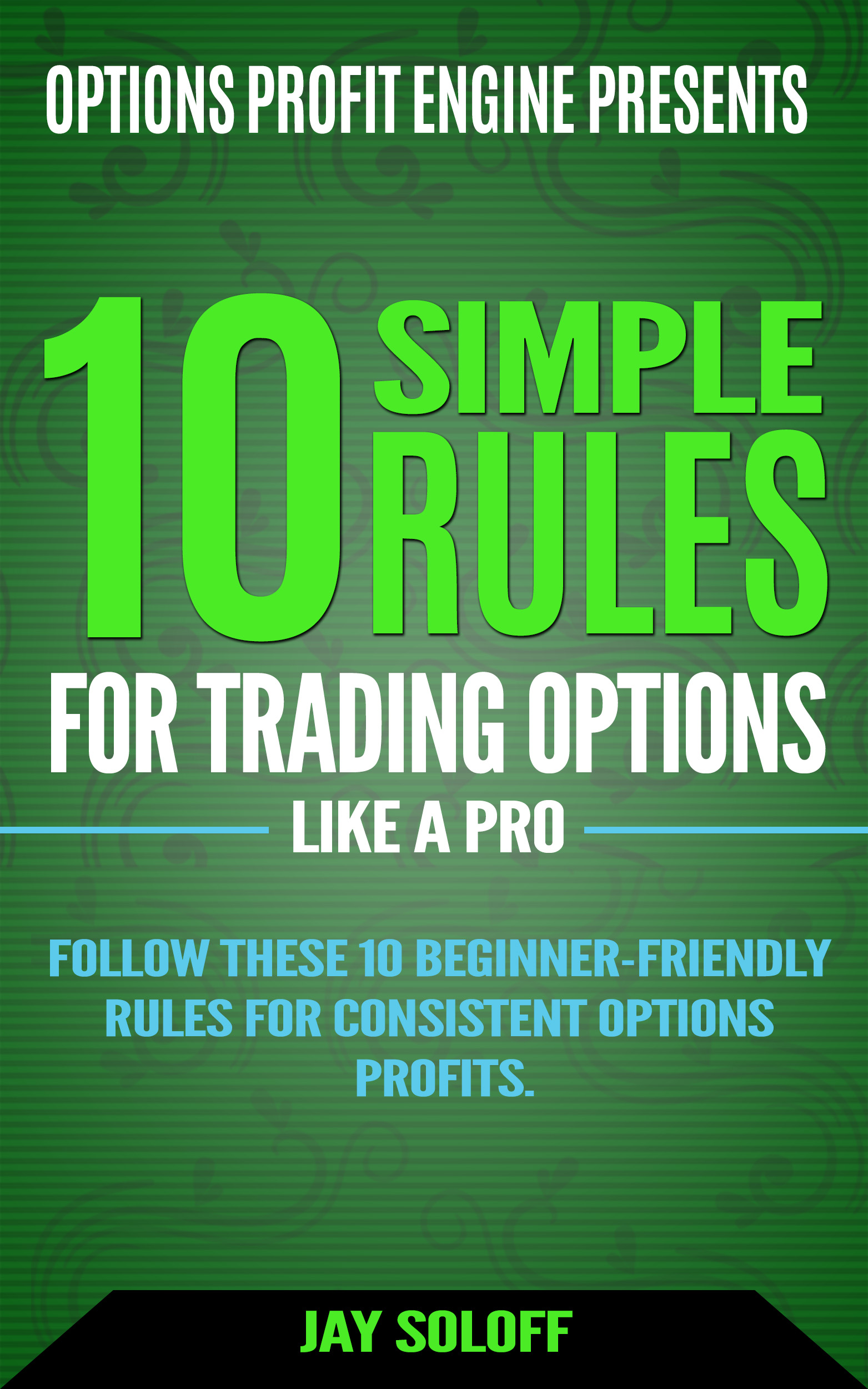 [FREE DOWNLOAD] 10 Simple Rules for Trading Options Like a Pro
Follow these 10 simple rules from 20-year professional options trading veteran, Jay Soloff and start earning a reliable extra income from options.
NO prior experience needed to master these 10 simple options trading rules. 
Enter your email below and receive access to this FREE guide...