In the world of graphics cards, also known as GPUs, the US market is dominated by two major players. You've probably heard of both of these companies as their stocks are often in the news. The bigger of the two is Nvidia (NASDAQ: NVDA), but Advanced Micro Devices (NASDAQ: AMD) and their Radeon GPUs have plenty of traction in the industry.
NVDA and AMD are big players in the chip-making industry as powerful GPUs have become normal components in most desktops and many laptop computers. While potent GPUs are a perquisite for any serious video gamers, even casual games can benefit from high-end graphics cards. And let's not forget, GPUs are the devices of choice for mining cryptocurrencies.
Even without the cryptocurrency craze, NVDA and AMD would still be doing quite well as gaming becomes a bigger part of our everyday lives. The whole e-sports industry is still relatively new and gaining popularity rapidly.
NVDA is a $150 billion company that's seen over 30% gains this year in its share price. Meanwhile, AMD is a much smaller $18 billion company, but the stock is up 89% this year. The stock price jumped about 15% on very solid earnings just recently.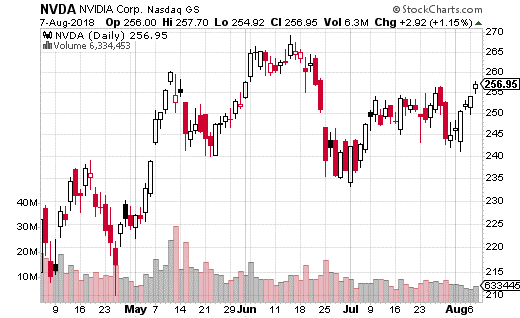 NVDA may have settled into a range, but AMD is still in breakout mode. So, how high can the stock go? Is it worth buying despite the huge year it's already had?
To help answer these questions, I prefer to look at the options market. Here's what I found…
A highly capitalized trader recently sold 9,000 January 2019 AMD calls at the 25 strike for $0.91 per contract (with the stock trading at $19.05). The trader is collecting over $450,000 on the calls but is exposed to unlimited upside risk above $25.91. Any price below $25 at January expiration and the entire amount of premium is kept.
So what's going on here? $450,000 is a lot of money, but is it enough in return for unlimited risk? For every dollar the stock moves above roughly $26, the position loses $900,000. That's obviously a heavy amount to risk, especially for a stock which has already moved up 89% this year.
The thing is, this trade is very likely being used as an overwrite on existing long AMD stock. The trader could already hold AMD shares and feels the shares won't climb above $25 before next year. In that case, the call selling is being used to generate extra income on the long shares while still maintaining upside potential up to $25.
We could easily emulate this trade by purchasing shares and selling the same calls against them (1 call sold for every 100 shares purchased). In fact, I think that's pretty solid covered call. You'd be earning 4.8% yield for about a 5-month period, with a chance to make an extra 31% if the stock keeps climbing.
While AMD has had a really nice run this year, it's also probably not going to shoot above $25 anytime soon. A covered call could be a great way to capture a decent yield without giving up most of you upside potential.
If covered calls aren't your thing, you could also make a similar trade to the short call trade by selling a call spread. The January 25-30 call credit spread (selling the 25, buying the 30) has about a $0.60 credit while limiting your risk to $4.40 if the stock skyrockets higher.
Personally, I like the covered call trade quite a bit better than the credit spread. However, the important takeaway here is don't ever short calls by themselves. Either use stocks or other options as a hedge. Even pros rarely short calls without some kind of protection.
$500 into $678,906?
If you had followed Jay Soloff's 2018 trades, with a little luck, you could've turned $500 into as much as $678,906.
That sounds unbelievable. But you gotta see how it's possible.
If you can scrounge together $500 in cash, it could've been worth a small fortune today.
Check out how it could've happened for you,
click here
.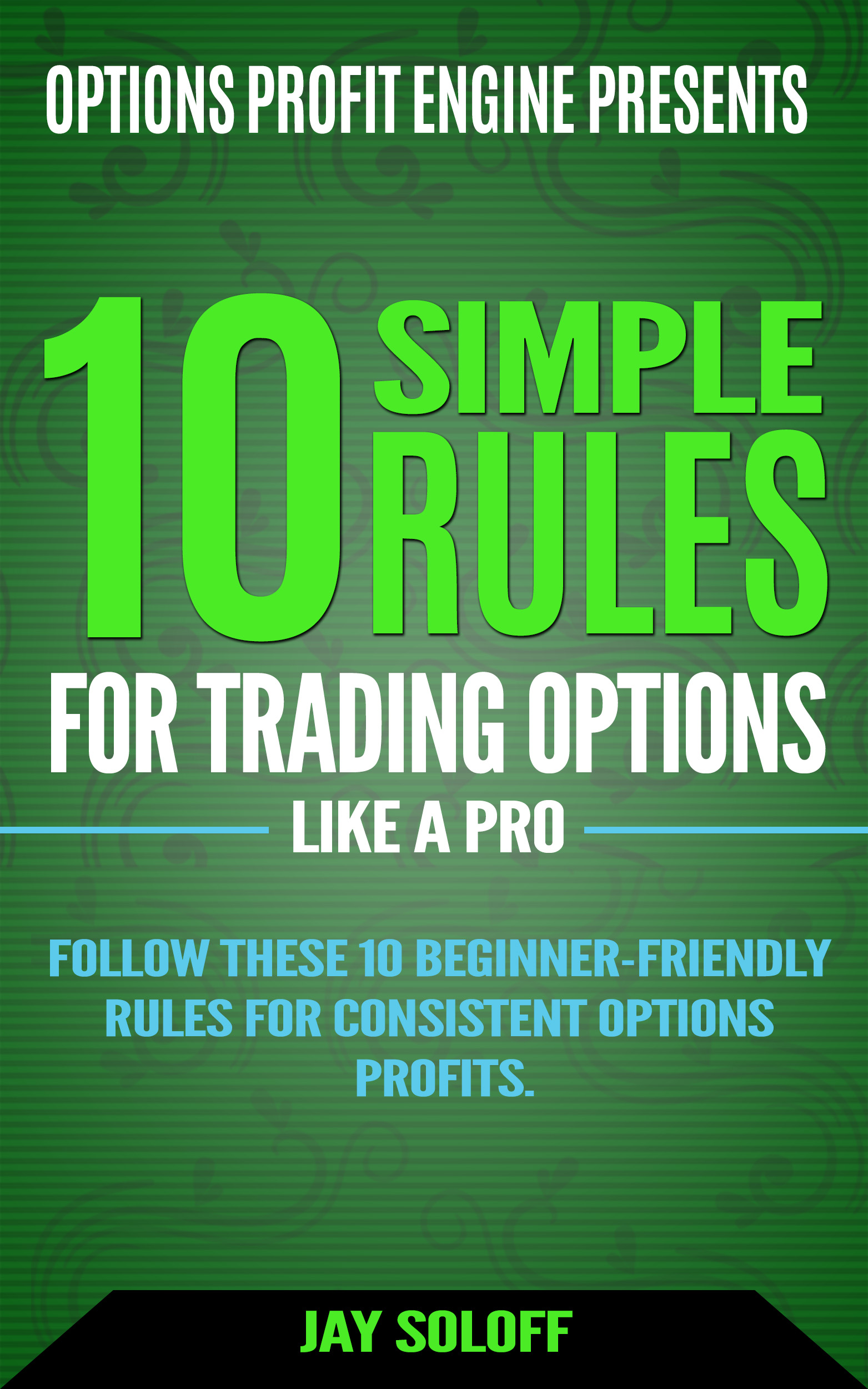 [FREE DOWNLOAD] 10 Simple Rules for Trading Options Like a Pro
Follow these 10 simple rules from 20-year professional options trading veteran, Jay Soloff and start earning a reliable extra income from options.
NO prior experience needed to master these 10 simple options trading rules. 
Enter your email below and receive access to this FREE guide...