It's undoubtedly been a good year for stocks. With less than a week to go until the end of the year, the S&P 500 is up roughly 20%. The mega-cap Dow Jones Industrial Average is up 25%. And the Nasdaq-100 is up a whopping 33% year-to-date.
Stocks outside the US have done really well also. Non-US developed country stocks are up around 21% for the year. And let's not ignore emerging market stocks which are up 31%. Essentially, it would have been a difficult year for a stock investors to lose money.
So what's in store for 2018?
I wouldn't necessarily bet against US stocks next year. However, valuations are definitely on the frothy side. It's difficult to imagine another 20% up year for domestic companies. Keep in mind, the tax plan has already been passed. That was the biggest catalyst for US stocks this year.
It may be time to look offshore for better stock buying opportunities. It's easy to buy stocks from all over the world these days using ETFs. For instance, iShares MSCI EAFE ETF (NYSE: EFA) is a popular ETF which invests in companies in non-US developed nations like France and Japan.
Here's the thing…
At least one smart money investor believes EFA is going to get boost in the near future. In fact, this person is betting big on a bullish move by mid-January.
The trade I'm referring to is called a risk reversal. It's when a trader sells puts to help finance call purchases (that's the bullish version – the bearish risk reversal is the opposite). Risk reversals are used when you have a strong directional opinion on something, because you have a lot of risk if the underlying asset moves against you.
The EFA risk reversal which recently traded involved buying the January 19th 71 calls and selling the 69 puts in the same expiration. The trade resulted in a $0.08 credit and was executed 7,500 times with EFA at $70 per share. That means roughly between $69 and $71, the position collects $60,000.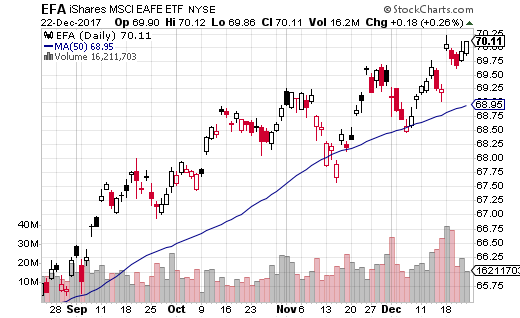 The danger is below $69, where there's a risk of $750,000 per $1 downward although EFA isn't exactly known for its dramatic moves. Likely, the trader will have time to exit or hedge the position before losses pile up on the downside.
On the flip side, the position makes $750,000 per $1 above $71. As I said, this is obviously a very bullish trade. Once again, if EFA does nothing, the trader still collects $60,000.
However, for most traders, you don't want to have that kind of downside risk. What I recommend for those bullish on EFA is to forget about collecting the small credit and just buy calls. As you can imagine, calls are cheap in EFA since it doesn't move that quickly up or down.
With EFA at $70, you can buy the January 19th 70 calls for $0.65. That's really cheap for an at-the-money option with almost a month to go to expiration. Breakeven is at $70.65 and you can only lose the $0.65 per contract. That's a much easier and safer trade for those who want to get long EFA for the New Year.
I'm revealing my top method that has banked my readers $390 on Equifax, $205 on Apple, $365 on Alibaba, $380 on Celgene, $350 on GLD, and $235 on NVIDIA and 20 other winning trades this year for free for a limited time.
This simple strategy can easily add thousands of dollars of income to your savings over the next 6 months, and I want to show you step-by-step how to do it in your portfolio.
Watch this video NOW to find out how.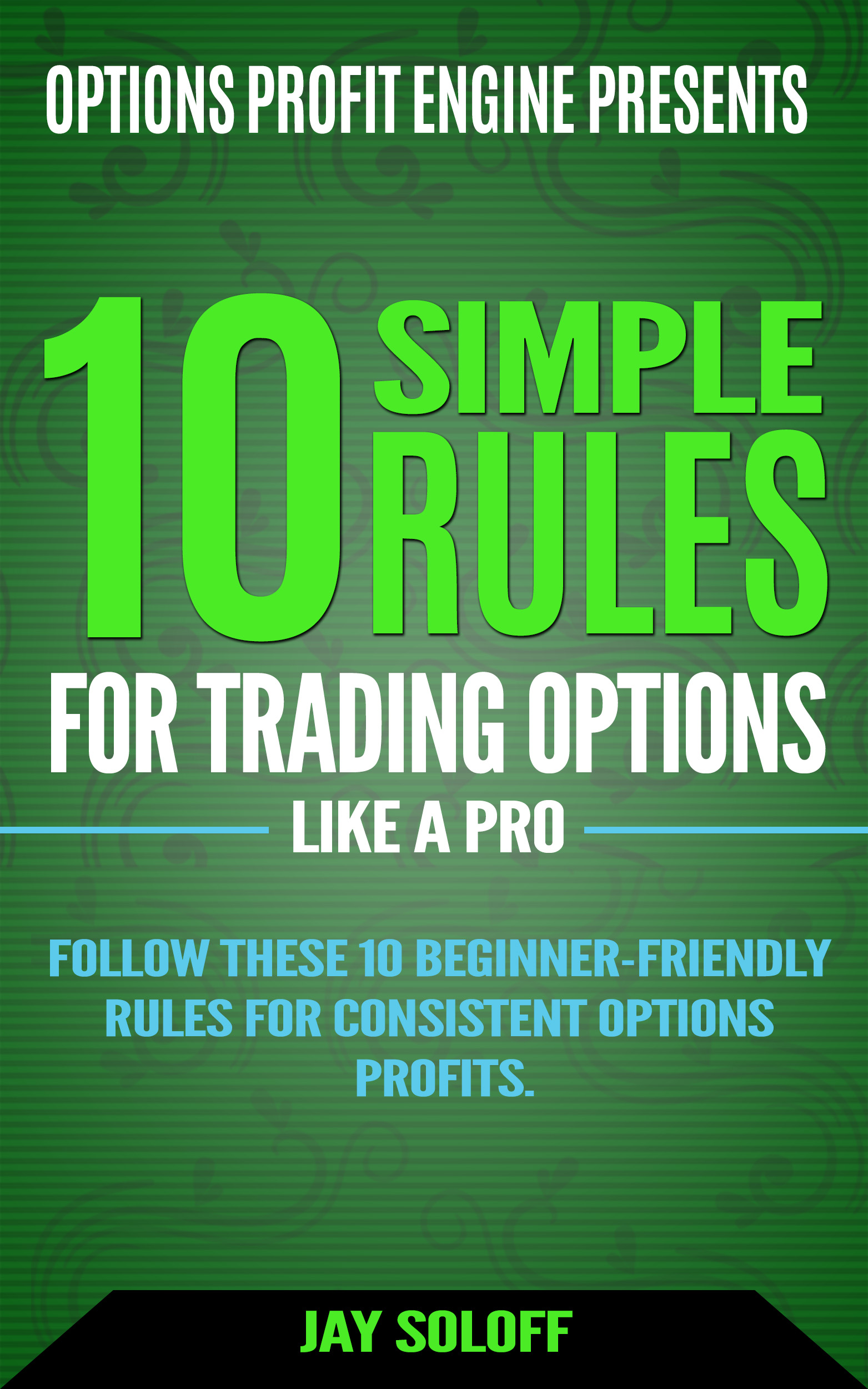 [FREE DOWNLOAD] 10 Simple Rules for Trading Options Like a Pro
Follow these 10 simple rules from 20-year professional options trading veteran, Jay Soloff and start earning a reliable extra income from options.
NO prior experience needed to master these 10 simple options trading rules. 
Enter your email below and receive access to this FREE guide...