With all the coverage of how the stock market is reacting to mid-term elections and the most recent Fed statement on interest rates, it's easy to forget about oil. The fact is, crude oil prices have moved quite a bit over the last couple months without garnering a lot of attention from investors.
The United States Oil Fund (NYSE: USO), probably the most popular way to get exposure to crude oil, hit a high of over $16 at the start of October. That was up from $14 in early September, nearly a 15% rise. But, as of this writing, oil prices have reversed with USO all the way down below $13. That's a 19% drop in just a month.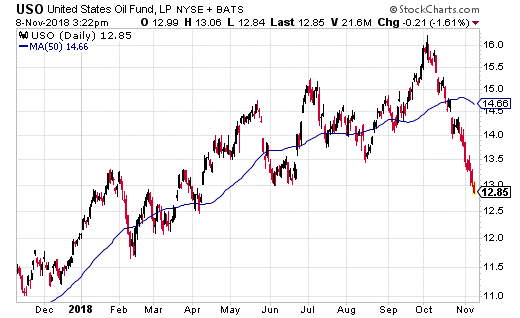 In terms of the actual price of a barrel of crude oil, from September to November, we saw a move from around $67 to $76 and back down to $60. That's a fairly high level of volatility in oil prices in just two months. So why the big moves?
With oil, there are always several variables which can impact the price. Of course, there are supply and demand dynamics such as inventory levels and OPEC production decisions. Additionally, oil tends to be a very good hedge against inflation so it can be impacted by interest rate moves as well. It's also tied to the global economy, so big changes in macro-level economic numbers can often move the price.
The most important numbers, and cause of the recent slide in oil's price, have been on the supply side. More specifically, US inventories have been much higher than expected and weekly output has recently hit an all-time record. This sort of supply glut is certainly bearish on the commodity.
Conversely, OPEC has attempted to staunch the bleeding by announcing a cut in production. Also, US sanctions against Iran are just kicking in, which means less oil coming out of the big oil producing country. At the moment though, none of it is having a bullish effect on prices.
Nevertheless, action in the options market could be suggesting oil is going to start moving again prior to the end of the year. A large straddle traded in USO, which makes money if oil prices move a certain amount, but in either direction.
The straddle trade occurred with USO just above $13. The December 7th 13 straddle was purchased, meaning the 13 call and 13 put were bought at the same time. The buyer paid $0.97, but for simplicity sake, let's say the price was $1. That means if USO is below $12 or above $14 in the next month, the trade makes money.
The trader can only lose the premium paid for the straddle, in this case about $400,000. Above $14 or below $12, the strategy pays off at $400,000 per dollar higher or lower. Clearly, the straddle buyer is betting on a big move in oil. It could be due to changes in interest rate policy, production cuts, inventory numbers, or some combination.
Given all the variables oil traders are watching this month, it's not hard to see why someone is buying a straddle and expecting a big move. One suggestion I'd make if you're interested in doing a similar trade is buy a bit more time and lower the cost of the trade. You can do this by purchasing an out-of-the-money call and put, often known as an options strangle strategy.
For example, the December 21st 12.50-13.50 strangle only costs about $0.70 with USO at $12.85. You are saving about $0.30 in premium costs and buying an extra 2 weeks compared to the trade described above. In exchange, your breakeven points have moved out to $11.80 and $14.20. It's a wider loss range, but your risk is also quite a bit lower.
$500 into $678,906?
If you had followed Jay Soloff's 2018 trades, with a little luck, you could've turned $500 into as much as $678,906.
That sounds unbelievable. But you gotta see how it's possible.
If you can scrounge together $500 in cash, it could've been worth a small fortune today.
Check out how it could've happened for you,
click here
.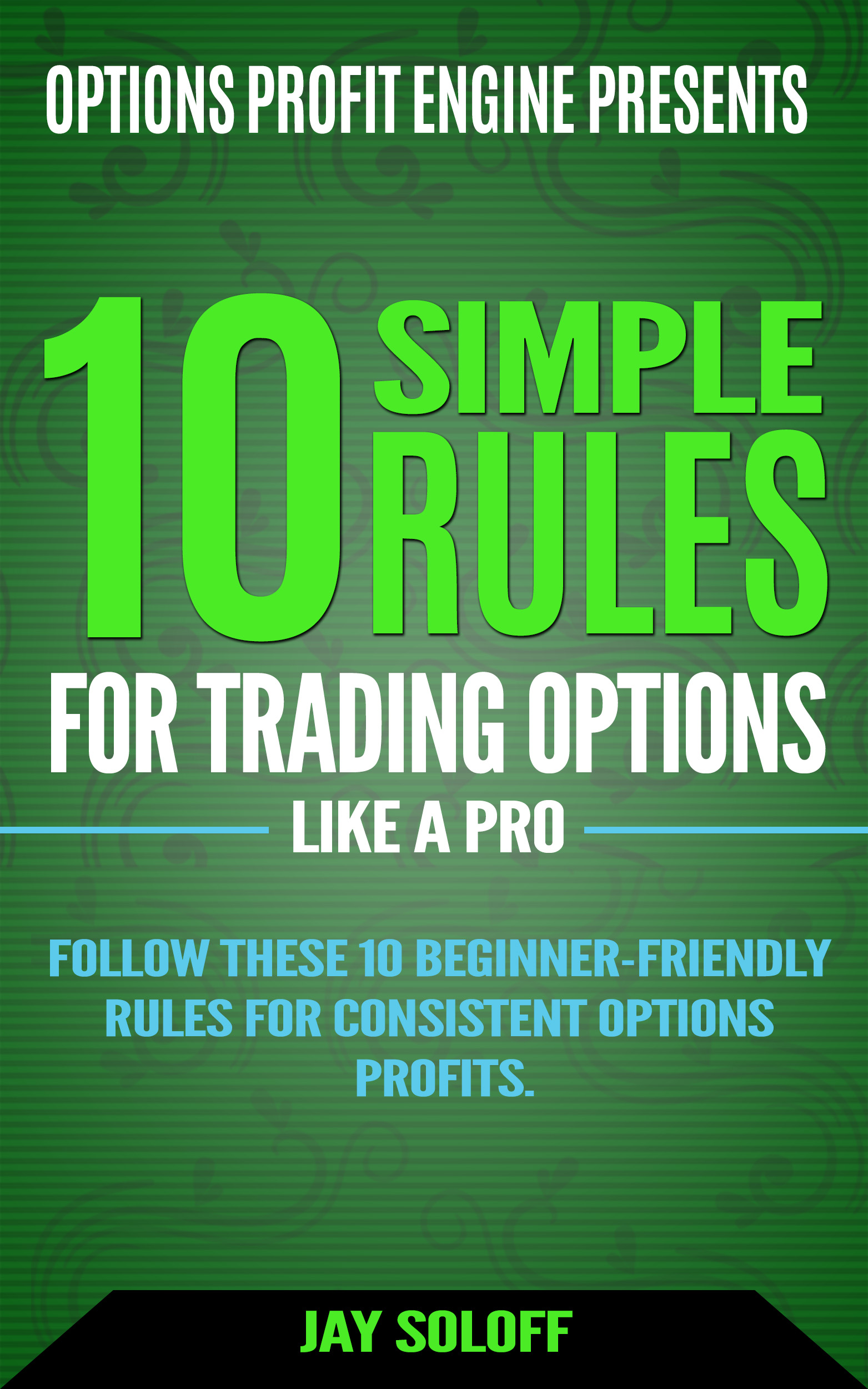 [FREE DOWNLOAD] 10 Simple Rules for Trading Options Like a Pro
Follow these 10 simple rules from 20-year professional options trading veteran, Jay Soloff and start earning a reliable extra income from options.
NO prior experience needed to master these 10 simple options trading rules. 
Enter your email below and receive access to this FREE guide...