The recent spike in the price of oil stems from a report showing U.S. production finally leveling off. But, U.S. oil production does not equal global production. With many strong headwinds building, including more global supply to come, be wary of investing in oil just yet.
Oil markets have bounced back in recent weeks. After going below $45 a barrel, crude has rebounded to the lower/mid $50s on West Texas Intermediate. Exploration and production (E&P) stocks have had nice rallies from recent huge pullbacks as a result over the past month. However, the market has probably not seen the lows for oil in 2015 and this recent rise feels more like a dead cat bounce than a rally investors should get behind. The next move in oil is likely to be down.
There are several headwinds currently in place for oil moving higher from here. The huge rise in the U.S. dollar since the summer has undermined the demand for commodities in general. Although the rise has ebbed a bit recently, the dollar looks like it will continue its upward trajectory for the rest of the year. While both the European and Japanese central banks are in easing mode; the Federal Reserve should implement its first interest rate hike since 2006 by the end of this summer. Combined with a United States economy that is growing faster than the rest of the developed world, it is hard to see how the dollar does not strengthen further for the rest of 2015.
Second, the Saudis seemed determined to squeeze out marginal players and maintain their pre-eminence as the markets swing producer. Although production growth is starting to slow in the United States, it is still predicted to rise to a peak of 10.6 million barrels a day by 2020 according to the latest IEA forecast. Combined with tepid global demand, this continuing glut of supply could push oil prices down further.
Whether you agree or disagree with the direction of the administration's direction with Iran in regards to a nuclear deal it looks like it is going to get done one way or another by early summer. As sanctions come off of Iran's oil production, hundreds of thousands of barrels a day are going to come back on the global oil market which will be another impediment to higher oil prices.
There was a good article last week in Bloomberg how oil rich nations are selling off assets such as overseas stocks and real estate at a record pace. Members of the Organization of Petroleum Exporting Countries (OPEC) are expected to earn $380 billion selling their oil this year, according to U.S. estimates. This would represent a $350 billion drop from 2014 when oil prices started to decline in the summer — the largest one-year decline in history.
Not only does this remove a significant source of demand from the global equities and real estate markets it shows how dire the position is starting to become in all but the wealthiest oil regimes such as Saudi Arabia, which still has massive reserves. Less wealthy nations like Angola and Nigeria have little choice but to pump all out to get any kind of revenue to support their government budgets. This is hardly conducive to any kind of coordinated effort to cut production.
Finally, storage capacity is disappearing at record speeds. Producers and commodity funds have been taking up any sort of storage capacity for months; this includes parking oil tankers offshore in the hope that oil prices would turn higher. This capacity is rapidly being removed from the market. When it does get completely filled up even more supply will come on the market pushing prices lower.
Given my outlook, I am obviously underweight the energy sector. There are some decent values in the downstream refiners and midstream plays are behaving well, but it is hard to be optimistic about nearly anything in the upstream area also known as the exploration and production space. Many of the smaller and even mid-cap producers need at least $65 to $70 a barrel oil to survive over the long term. As can be seen from my analysis below, all the E & P companies are using projections for their net asset values that are much higher than the current prices in the energy complex.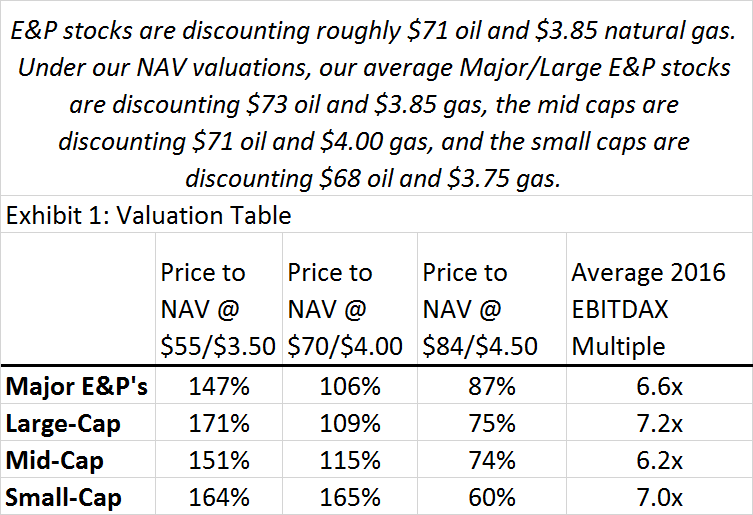 I would be particularly wary of the producers with large debt loads. Here are three of these E & P stocks I would avoid or short at the moment.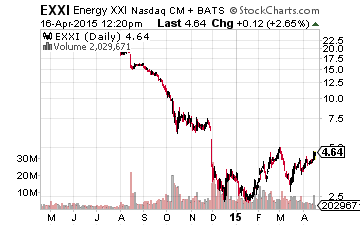 Let's start with Energy XXI Limited (NASDAQ: EXXI). This entity is in the ugliest and higher cost part of the E & P space: offshore. In addition, the company has a huge debt load and has already had to renegotiate debt covenants. The company is also missing production goals, has cut its dividend drastically, and has recently been cashing in oil hedges to produce cash flow. EXXI is making the lists of most financially stressed producers at Moody's and S & P as well. If oil does not shoot up to $70 a barrel in the near future, you can put this entity on your 2015 or 2016 bankruptcy watch.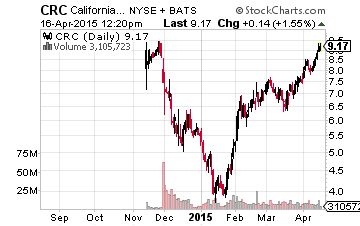 Next up in California Resources Corporation (NYSE: CRC), a producer that as the name implies gets its production from acreage in California. This entity was spun off from Occidental Petroleum (NYSE: OXY) in 2014. After earning over $1.50 a share in FY2014 when energy prices were much higher, this oil producer should lose anywhere between 50 cents to $1.25 a share this year depending on where energy prices go from here. More concerning is the company's debt load. California Resources has a market capitalization of a little under $3.5 billion, but more than $6 billion in debt. If energy prices stay at these levels or go lower, the entity could be very challenged to service those liabilities over the longer run.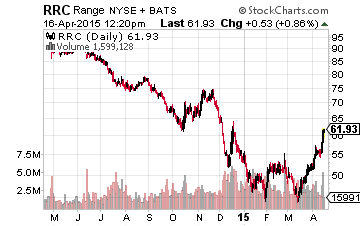 I would also be cautious with much larger Range Resources (NYSE: RRC) which is primarily a natural gas producer that gets the majority of its production from the huge Marcellus region in Pennsylvania. Although they get less attention than crude, natural gas prices have also dropped significantly from highs in 2014.
Range is in no danger of going broke but earnings are going to be nothing to write home about with profits per share likely to be under $1 a share both in FY2015 and FY2016 which is hardly encouraging for a stock trading near $60 a share. The governor of Pennsylvania has recently proposed a five percent "severance tax" on natural gas production in the state which could crimp profits and margins if put into effect. The stock also trades at more than two times book value at these levels.
Now that we've gone over several energy related stocks to steer clear of you should know that there are plenty that are worthy of your consideration and paying hefty dividend yields for income investors. My Investors Alley colleague Tim Plaehn has several of these high yield energy stocks that he uses as part of The Monthly Dividend Calendar.
He's set up The Monthly Dividend Paycheck Calendar to make sure you're getting 6, 7, even 10 dividend paychecks per month from stable, reliable stocks with high yields.
The calendar ensures that your dividend stock income stream, including REITs, will be more stable and predictable as you're getting payments every month, not just once a quarter like some investors do.
The Monthly Dividend Paycheck Calendar tells you when you need to own the stock, when to expect your next payout, and how much you could make from stable, low risk stocks paying upwards of 8%, 10%, even 17% in the case of one of them. Tim's done all the research and hard work; all you have to do is pick the stocks and how much you want to get paid.
The next critical date is Friday, April 24th, so you'll want to take action now to make sure you don't miss out. This time Tim's readers are gearing up for an extra $4,045 in payouts by Memorial Day, but only if you're on the list by the 24th. Click here to find out more about this unique, easy way of collecting monthly dividends.
Positions: None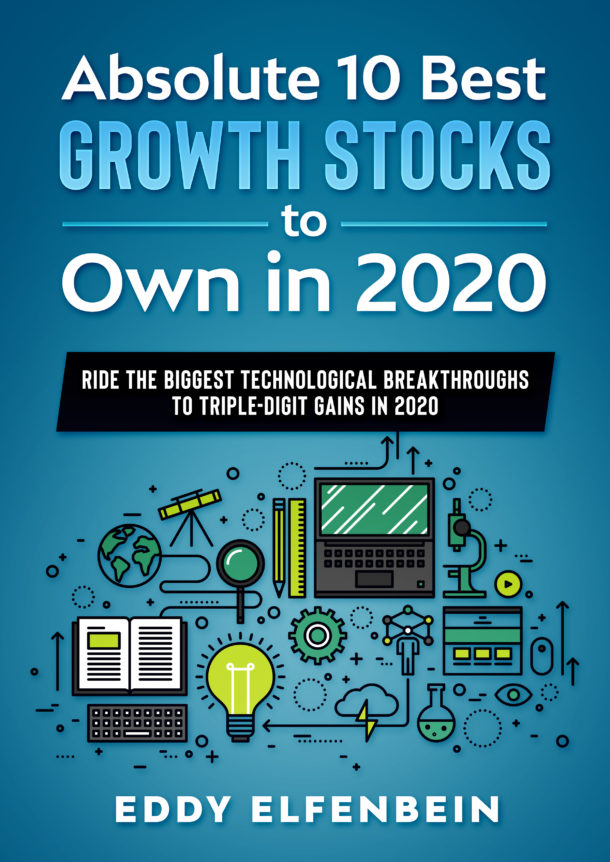 [NEW REPORT] Absolute 10 Best Growth Stocks to Own in 2020
Get the best 10 stocks to ride the 2020 tech explosion. 
One could be the most valuable stock of the next decade. 
Normally, I charge $20 for this report…
But, today...you can claim a copy absolutely free.
One stock alone has a chance at 167% profits in the next 12 months (or sooner). 
Enter your email below to claim a free copy while they last.