Dear Reader,
Hi I'm Eddy Elfenbein. I'll introduce myself in a moment…
Because as I write you this message, 5G is taking over the globe.
Make no mistake, this IS the next big tech revolution.
And I've identified one company ready for "Amazon-like" growth…
It's not Verizon, Sprint, AT&T or any other telecom provider.
I promise, this company is NOT a household name… but it soon will be.
And if you don't get the information I'll reveal on this page…
You could miss out on the best chance to make a fortune by 2020.
That's because 5G is already bigger than Pot and Bitcoin.
And as you're about to see…
5G could be bigger than the internet itself!
It's not just me saying that either.
CNBC recently stated…
"[5G] has the potential to transform the internet"
Multimillionaire CEOs are chiming in, some declaring…
"5G is going to be a game changer for society"
And even President Trump knows the power of 5G, saying…
"The race to 5G is a race America must win, and it's a race, frankly, that our great companies are now involved in."
But there's one BIG problem.
Wall Street and the media are pointing you in the wrong direction.
I'll reveal evidence that confirms this in my briefing here.
And let me say this… You will NOT hear about this secret 5G company from mainstream sources.
But on this page, you'll discover why this company will soon skyrocket…
No matter which telecom provider gets the most 5G coverage!
Simply put, success is all but guaranteed for this company.
And what that means for your wealth will shock you.
Especially when you consider…
5G is Growing Bigger Every Day…
Now before I move on, don't worry if 5G sounds confusing.
I'll explain everything you need to know in plain English on this page.
But for right now, you'll just want to know this…
It's estimated 49% of America will have 5G coverage by the year 2025.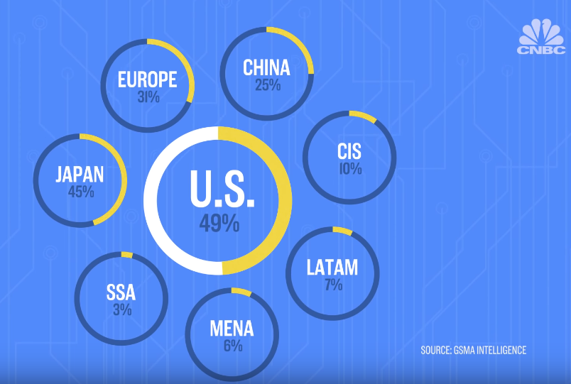 That's more than ANY other country!
The money-making opportunities must be endless, right?
Wrong!
You see, Wall Street wants you to follow the herd.
The more people that just buy companies like Verizon…
The more never find out about this secret 5G company…
I'm here to change that.
You deserve a piece of this pie.
But you'll miss out if you wait.
Because this company could skyrocket before July 13th. I predict they will release some groundbreaking partnership announcement on that date.
Now, I consider this company 'secret' for one reason:
5G will never work without the service they provide…
Yet not 1 in 1 million Americans knows this company even exists!
That's why, when the world discovers its potential…
I wouldn't be surprised if it single-handedly triples your money by 2020.
Why am I so confident?
Because I know 5G will transform everyone's life, including yours.
For example, have you ever watched a movie using the internet?
Right now it takes 6 minutes for a movie to download on 4G…
Not bad.
But it takes just 3.6 SECONDS to download the SAME movie on 5G!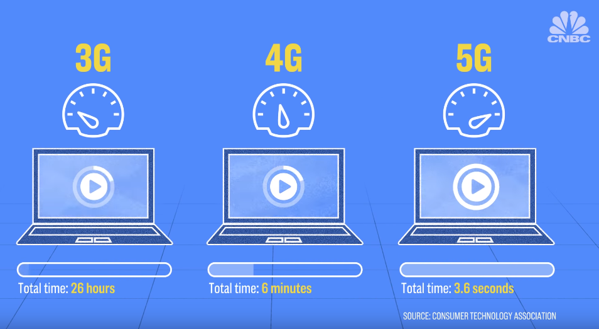 That's a 196% increase in speed!
Can you imagine if Ford announced a new car that doubled their previous MPG standard?
It would be a historic upgrade, and that's what's happening now with 5G.
But this goes beyond just entertainment.
5G is expected to disrupt these nine other major industries:
#1 Manufacturing will see lower costs and greater efficiency.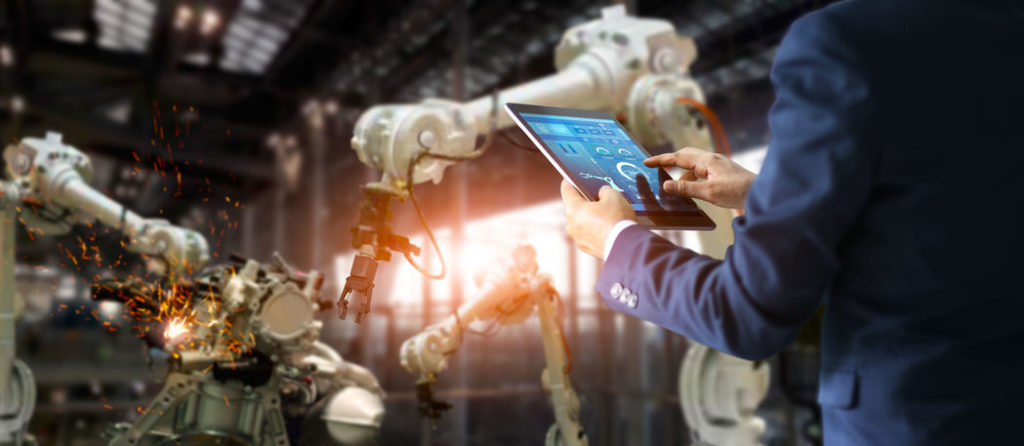 #2 Energy and utilities costs will be lowered with 5G infrastructure.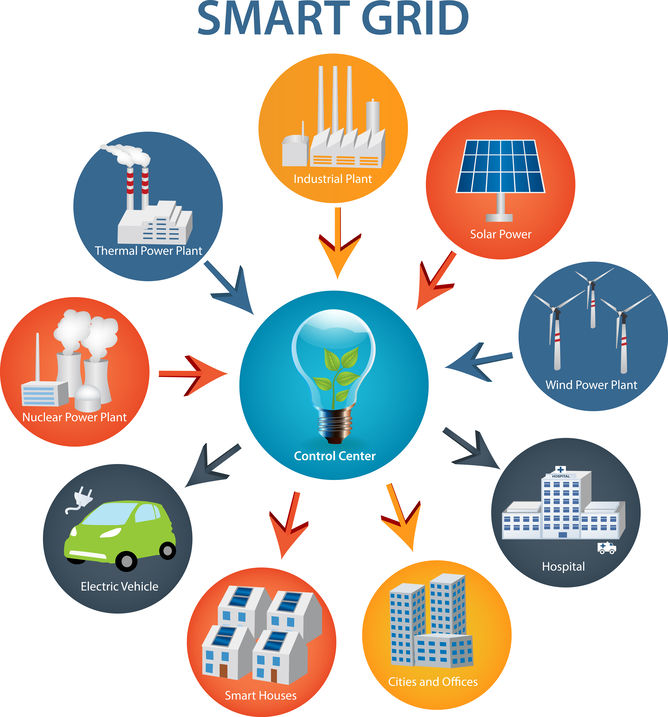 #3 Agriculture – farmers are already using technology to check on their livestock and crops, 5G will unlock upgrades like real-time data collection.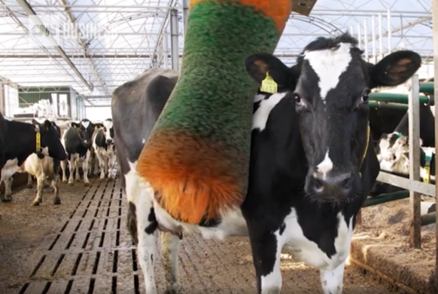 #4 Retail – already 100 million Americans use smartphones to shop, that number will only increase with 5G's faster more reliable speeds.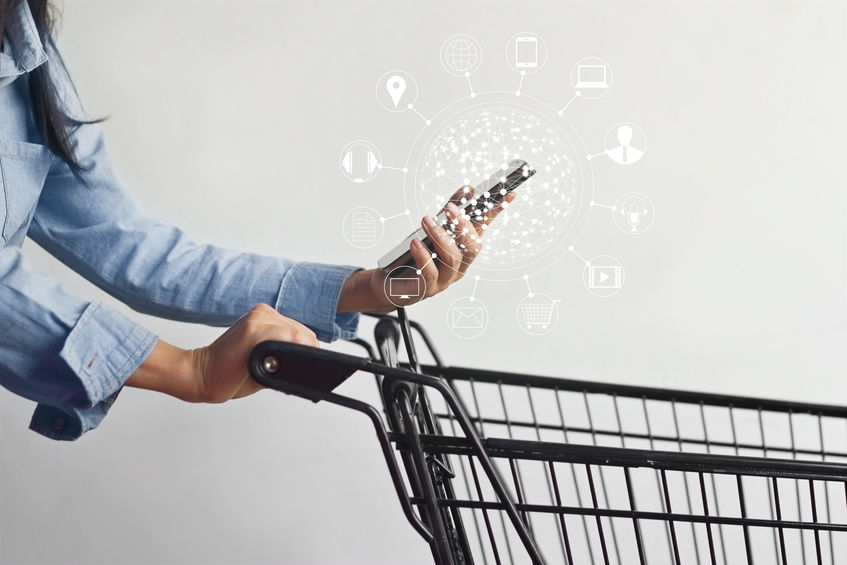 #5 Financial services will get more secure and due to increased speeds, remote tellers suddenly become a possibility.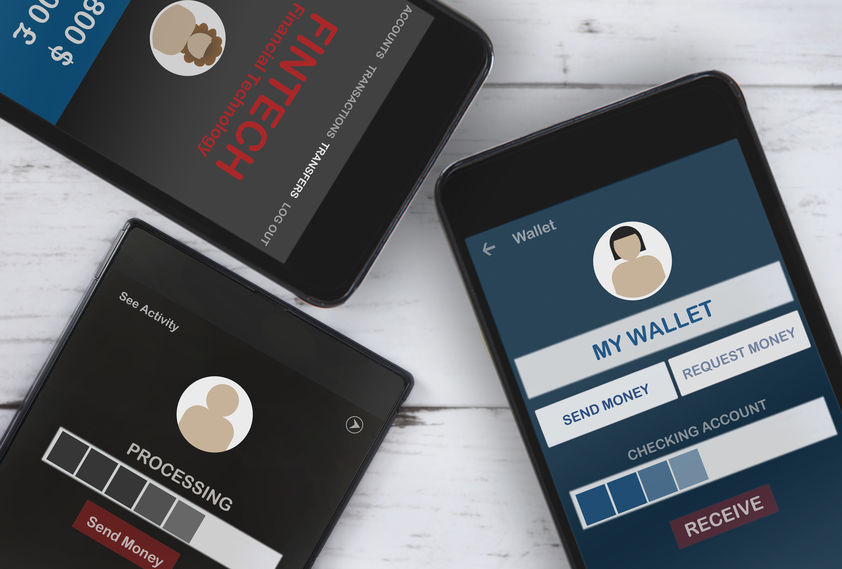 #6 Healthcare – remote monitoring devices and faster patient care, 5G is already being installed in a major Chicago hospital.

#7 Transportation leaps into the future, with 5G networks finally allowing for a fully functional self driving car network to come into effect.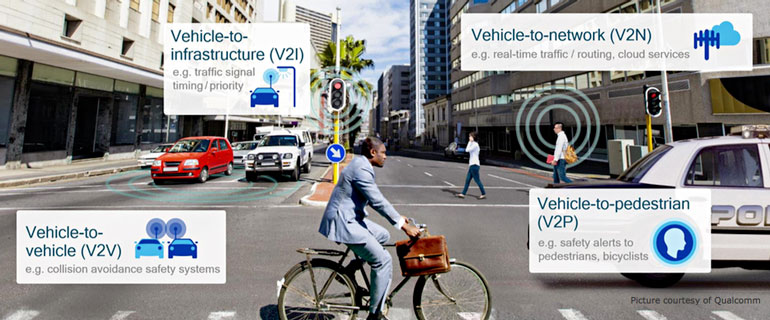 #8 AR/VR can't expand without a faster more reliable network, 5G provides exactly that.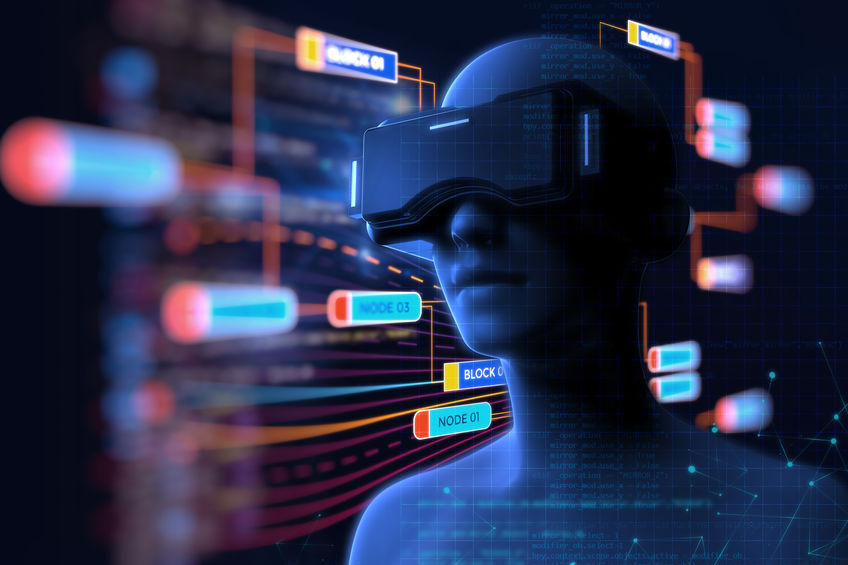 #9 Insurance gets more accurate thanks to the new abundance of data to analyze from 5G networks.
Combined, these nine industries are worth over $4.3 trillion.
That means the 5G disruption will be 2x BIGGER than pot stocks and Bitcoin!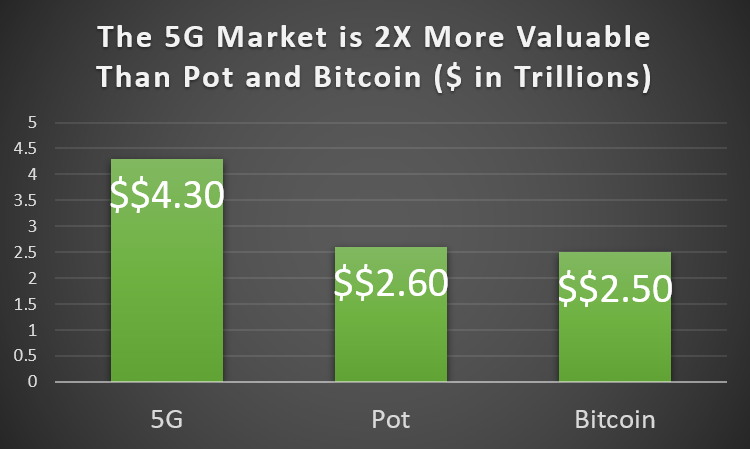 It's easy to see why.
When 4G was the "next big thing" it was only 10x faster than 3G.
Again, not bad.
But 4G to 5G will be like upgrading from a Model-T to a new Mustang…
That's because 5G has 100x the capacity than 4G!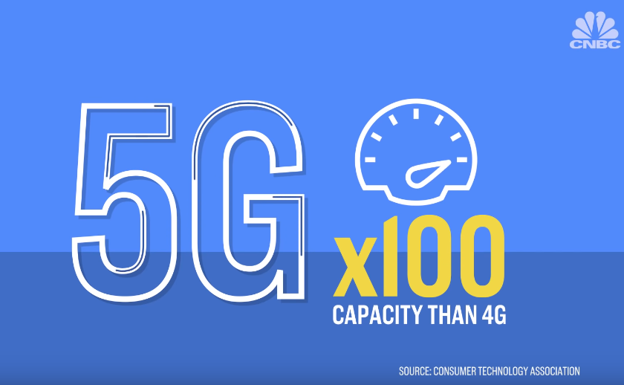 It's no wonder President Trump is rallying our nation's largest firms to put our nation on top of this revolution:

"To accelerate and incentivize these investments, my administration is focused on freeing up as much wireless spectrum as needed — we're going to free it up so they'll be able to get out there and get it done — and removing regulatory barriers to the buildout of networks."
A TIDAL WAVE of new wealth is about to be created, meaning…
If You've Missed Booms in the Past…
5G is Your Second Chance
You've heard of the tech giant Qualcomm (QCOM), right?
Well, they're the front runners to bring 5G over to iPhones.
As you can imagine, bringing the biggest tech revolution to America's most popular smartphone is a profitable combination…
And in April of this year, their shares skyrocketed 51% in just 5 days!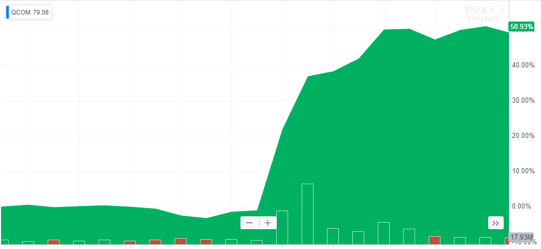 Chipmaker Xilinx (XLNX) is another big 5G story…
They've largely flown under the radar, much like the company I'm prepared to reveal to you today…
And yet they're still nearly up 150%!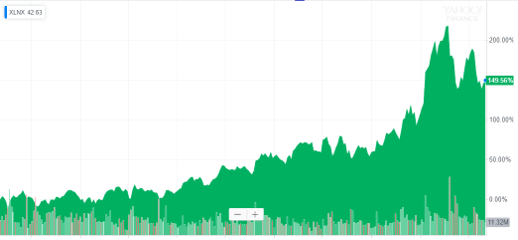 Swedish communications giant Ericsson (ERIC) will be an essential player as 5G continues to roll out in Europe…
And early investors spotted the opportunity a mile away.
Ericsson is up over 100% since Trump's 2016 victory!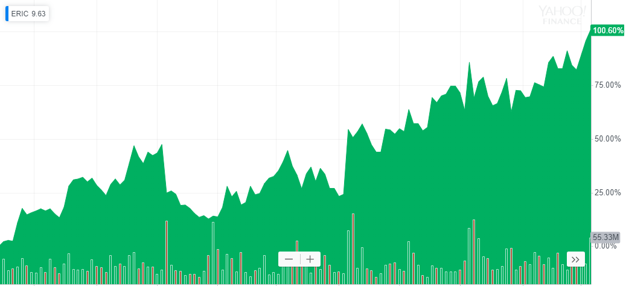 (That's TRIPLE what the S&P 500 has returned since election night.)
If you haven't heard of this next one, don't worry.
Just like the secret 5G company I'll tell you about in the next few minutes…
Crown Castle (CCI) is not a household name.
But there's a good chance you've seen the infrastructure they've been building to supply new 5G networks…
And in well under a year, early investors are up an easy 38%!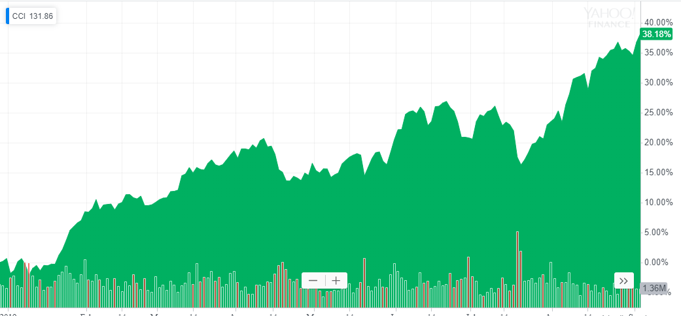 VMWare (VMW) is another one you probably never heard of.
They're working in overdrive transferring old 4G networks to 5G…
And since 2016, their small stock is up a whopping 275%!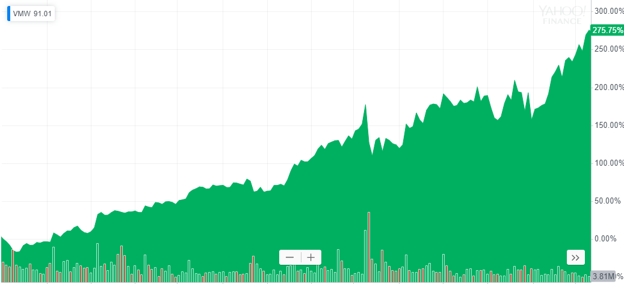 And Marvel Tech (MRVL) is up a staggering 202% since 2016!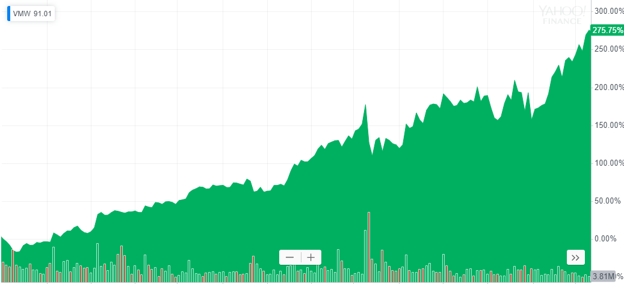 Recognize any of those names?
Don't worry if you've only heard of Qualcomm…
It's for a specific reason I'll explain on the next page.
I'll also let you in on the secret behind these big and predictable 5G gains.
And why the 5G company I've just flagged down has the potential to skyrocket higher than all six of these examples combined!
The opportunity for you in 5G is endless.
But There's a Problem…
You're NOT Being Told the Full Story
Let me ask you a question…
Do you think Wall Street has your best interests at heart?
Probably not.
You see, when they point to where you should invest your money…
They go in the OPPOSITE direction.
Remember seeing headlines like this back in 2007?
"Why Stocks Will Keep Going Up" – Kiplinger June 20th, 2007
Thanks to Wall Street, lots of folks thought a crisis would never happen.
That's why so many bought at the height of the bubble.
Meanwhile Wall Street insiders were selling most of their positions.
You know what happens next.
Bankers like JP Morgan's Jamie Dimon made a killing betting AGAINST the market… while regular folks were left in financial ruin.
It's just what Wall Street does.
So it should come as no surprise that it's happening right now with 5G.
Wall Street has folks in a frenzy trying to figure out which telecom company will be the big winner… Verizon? AT&T? Sprint? T-Mobile?
The answer is NONE of them!
As you're about to discover, there's only one company that will see the biggest gains no matter who wins the 5G race.
The potential for growth is jaw-dropping.
It's no wonder insiders are gobbling up shares left and right.
But Wall Street will never tell you.
That's Why I Bat for the Little Guy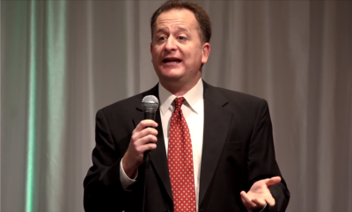 As I mentioned at the start, my name is Eddy Elfenbein.
Thousands know me as the Executive Growth Advisor for Investors Alley.
And if you've seen one of my many appearances on CNBC, Fox Business, Investopedia, or The Motley Fool then you know I follow a simple strategy…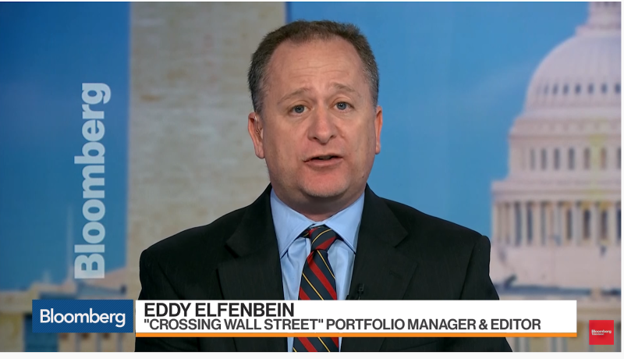 You make money when you buy…
NOT when you sell.
I've proven time and time again this is all you need to succeed.
For example, every year on January 1st I publish a buy list of 25 stocks…
These are investments I DON'T touch for the entire year.
Sounds like a recipe for disaster, right? Well get this…
My infamous buy list has beaten the S&P 500 14 years in a row!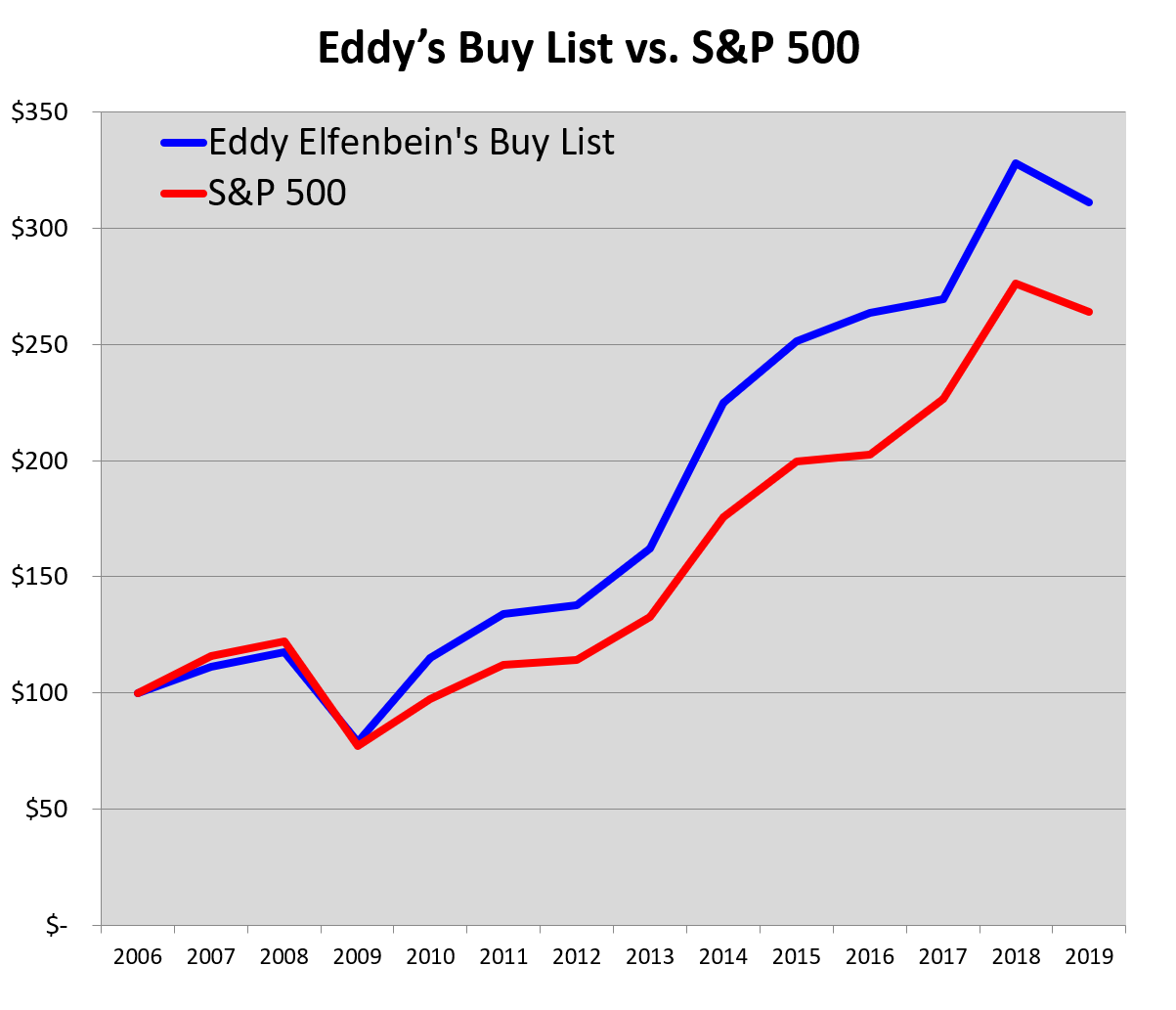 And not by a few percentage points either…
Compounded, my wins are nearly 50% higher than the market!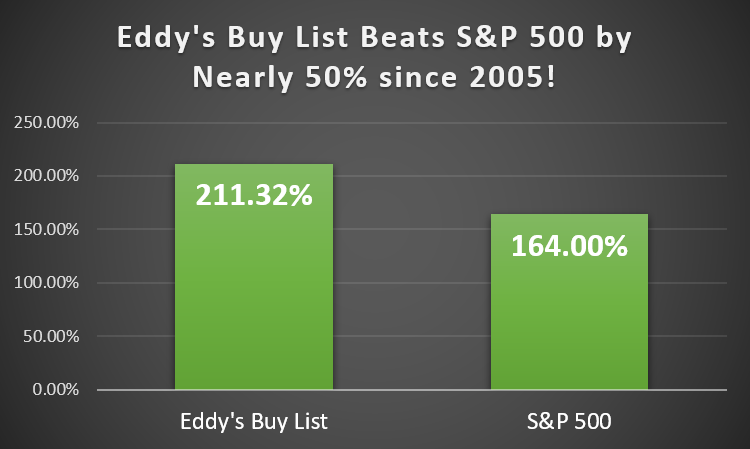 That's the power of my simple investing strategy.
All you need are "no brainer" stocks and it's almost impossible to fail.
That's what makes this secret 5G stock so incredible.
It matches my investing philosophy perfectly…
And you're about to see why it's a must-buy stock.
Starting with the fact that…
No Matter Who Wins the 5G Race…
This Stock Will Skyrocket to New Highs
Remember, this is NOT a major telecom company.
That means Verizon, Sprint, or AT&T are out of the question.
With this secret pick, it won't matter who gets the most 5G coverage…
As long as you make the move I tell you to make, you'll be set to profit.
But before I walk you through how to do it, I'd like to make one thing clear…
We have never seen an event as big as 5G adoption.
It WILL be felt everywhere across the country.
Consumer spending for example will get a big shakeup.
Consider that in 2014, 67 million Americans shopped on their smartphones.
Then in 2018 thanks to 4G, that number shot up to well over 100 million.
But with 5G networks getting ready to blanket the entire country…
It wouldn't surprise me if 200 million Americans start shopping this way.
All thanks to 5G.
Expect healthier and cheaper options when buying groceries too.
With the help of faster and more connected 5G networks, American farms will be more efficient than ever before.
It's no wonder CNN stated:
"5G will change the future of farming" – CNN
Tired of long wait times or getting misdiagnosed at the doctor?
Now you won't have to worry!
5G allows safer and better medical technology to finally be available…
There are already reports that predictive care through wearable health will surge and medical robots will become much more precise.
But again, don't just take it from me. 
Listen to our President as he recently went on the record and said…
"…my administration is freeing up as much wireless spectrum as needed [for 5G]" – President Trump
In fact, the 5G market alone is estimated to reach $12 trillion by 2035…
That's nearly the size of China's entire economy!
Bar graph 5G Growth next to China's Economy
Fact is, 5G is about to take the world by storm.
But the best part?
You Still Have Time to Get in Early as The
5G Revolution is Heating Up Right Now
There's no reason to worry that this is a one-time boom or "fad".
5G will soon carpet the US, and the world will surely follow…
Just look at T-Mobile's proposed 5G network…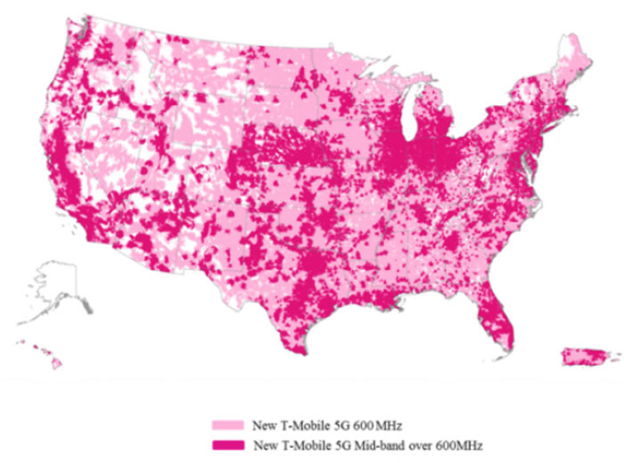 Even in the most rural parts of our country, there will be coverage.
But that's not all…
We're still in the adoption phase of this new technology…
That means networks are only going to continue to grow…
Which means more profits for you year after year!
Take a look at how big this could soon be…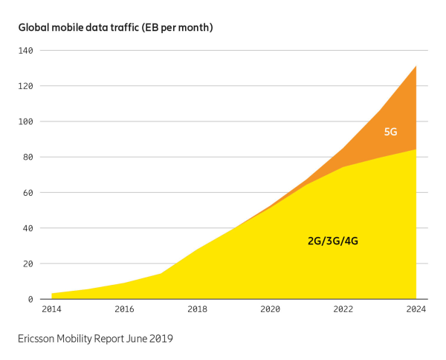 That's why you must get in now.
This may be the only time a tiny starting stake…
Grows into a massive fortune!
But if you want the best chance then you need to go with the safe choice.
That's exactly what I've prepared for you on this page…
I'll walk you through how the best 5G company to own right now…
And how you can get in before it's too late.
Keep in mind, this company matches my investing philosophy perfectly…
The same method I've used to predict big wins for 14 years in a row.
Like in 2017 when I predicted Moody's (MCO) would have a breakout…
Sure enough, it returned a fantastic 56% gain in 12 months!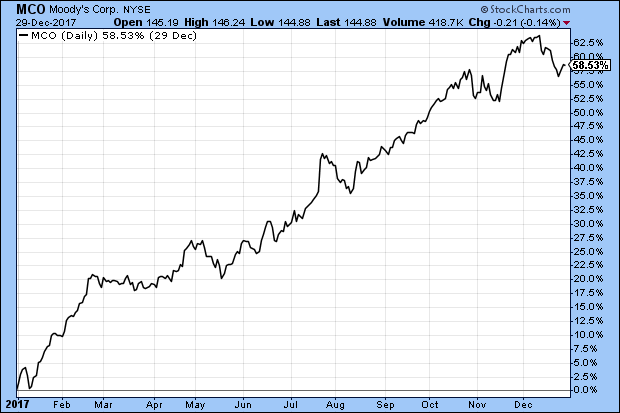 Or back in 2013 when I told folks to buy Moog (MOG-A)…
It went on to close at a 65% gain for the year!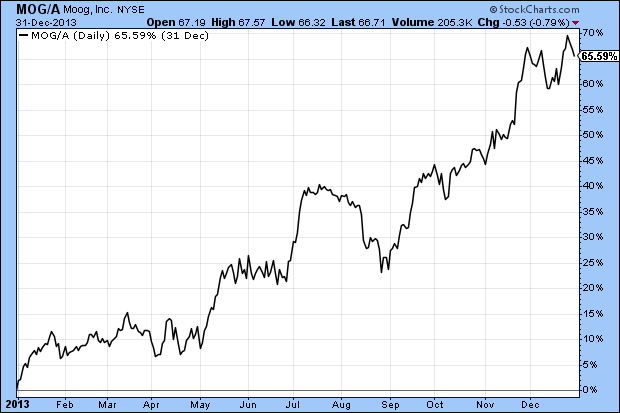 But everyone thought I was crazy when I recommended folks buy Nicholas Financial (NICK) in 2009 at the height of the crisis…
I proved the naysayers wrong thanks to my strategy…
Because it returned a whopping 222% in that calendar year!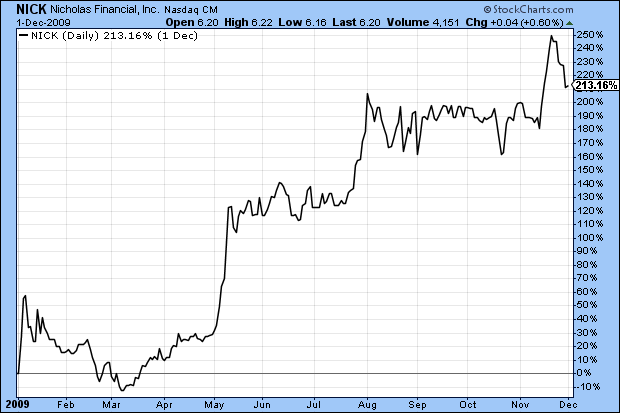 And this 5G company could be my biggest prediction yet.
After all, as Seeking Alpha recently put it…
"…something special is happening at this company" – Seeking Alpha
I'll share the details with you in just a moment.
But you need to understand ONE thing before moving on…
Most Folks Will Never Get Rich Off 5G
It's tough love, but it's true.
You see, most folks make the same mistake with every new market boom.
They go out and buy every "5G stock" they can find.
In other words, they get caught up in the hype.
And you're about to see over 150 years of hard proof that never works.
How do people keep making the same mistake?

Well, the moment someone is lucky enough to "strike gold"…
The media and Wall Street parade him around all the major networks…
Soon enough everyone thinks it's possible and everyone's getting rich.
But what they don't show are the countless folks who struck out.
Many, I'm sure, had dreams of retiring rich…
But because they followed the crowd they lost thousands if not millions.
Here's what to do instead…
To Get Rich, You MUST Follow This 150-Year-Old Stock Market Secret
You get rich selling the picks and shovels… 
NOT by mining the gold.
It couldn't be more true for 5G.
You see, the only companies proven to survive these new market booms are the pick and shovel plays.
I'll show you undeniable evidence in a second.
Because I've been telling folks this for years.
Like in 2016 when I told CNBC viewers to buy Aflac, INC.
They laughed when I said it…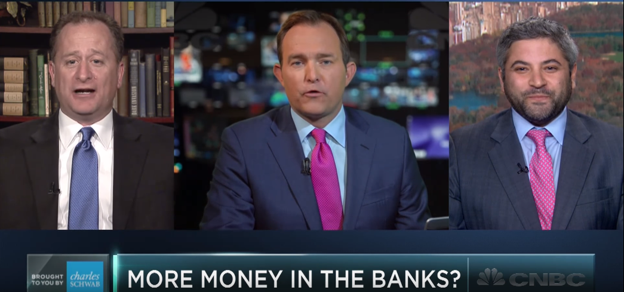 But my followers thanked me.
Because since that date, Aflac, Inc. has nearly doubled!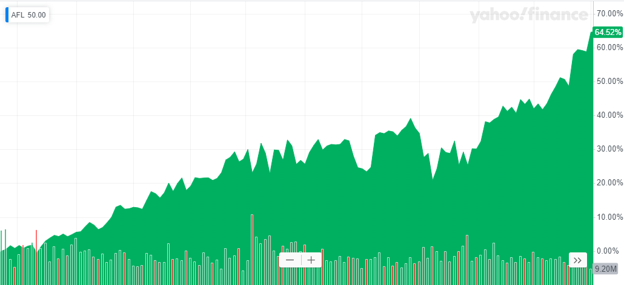 At the time, everyone was talking about Tesla and self-driving cars…
But I knew blindly investing in Tesla would be a mistake so I looked wider.
What would self-driving cars mean?
Well, folks would still need insurance.
That's what made Aflac such a fantastic and safe pick…
It was a clear pick and shovel company.
And that's exactly what I've spotted today with 5G…
The PERFECT pick and shovel play.
That almost NO ONE knows about.
I'll tell you more in the next few minutes.
But first, I want to explain why pick and shovel logic applies today just like it did back in the 1850's.
You couldn't go two seconds without hearing about the dot-com boom.
"Year of the Internet stocks" – CNN Money, 1998
Folks were buying up the hottest new internet company left and right…
Fortunes were being made daily, success was everywhere.
But what happened?
Of course, as folks rushed in and tried to "mine for gold"…
The bubble BURST and most dot.com's were exposed as bonafide scams.
"…the $1.755 trillion dot.com investing lesson." – CNN Money, 2000
But not all dot.com's were created equal.
Because for pick and shovel plays, it's as if the bubble never burst.
Take Cisco for example.
During the dot-com boom they weren't seen as "sexy" enough…
After all, manufacturing network hardware isn't that exciting.
But since they provided the backbone to the internet…
They were the pick and shovel play.
And even as stocks were falling…
"The Dot-Com Bubble Bursts" – The New York Times, 2000
Their stock was rising…
In fact, as RedChip reports…
"Since Hitting the Market in 1992, Cisco Has Gained More Than 85,000%."
That means a small $500 investment would now be worth $425,000
Image – $500 turns into $425,000 with Pick and Shovel play!
That's the power of this time-honored strategy.
And I'm seeing the same warning signs with 5G.
Right now, folks are in a rush to get in before it's too late…
"The 5G frenzy is in full force as the tech industry tries to cash in…" – CNET
But most are buying the WRONG stocks.
If you don't want to get lost in the crowd…
Please pay attention to this message.
In just a moment, I'll reveal the perfect pick and shovel play for 5G.
It's safer than investing in any of the major telecoms…
And the potential for growth is mouthwatering.
Remember, even though 5G technology will soon be everywhere…
Following the crowd, and buying any 5G stock available, won't get you far.
Don't believe me?
Folks Learned the Hard Way in 2017
The next big thing, Bitcoin, was everywhere in 2017.
New highs were announced every day…
"Can anything stop bitcoin? Price above $8,000" – CNN
And tiny coins were shooting so high you'd think it's a typo…
Verge: 1,581,942% peak gain

Einsteinium: 262,195% peak gain

Reddcoin: 132,712% peak gain
But once again, I spotted something in the water.
These tiny coins were totally overvalued…
No one had any idea what they actually were, or what they did…
But folks were buying into the frenzy like mad.
I hope you avoided that rush.
Today, the only Bitcoin news being published are horror stories.
"Bitcoin crash: This man lost his savings when cryptocurrencies plunged" – CNN
"Experience: I made $1m on bitcoin – and lost it again" – The Guardian
It can happen to the best of us, that's how powerful the crowd can be.
But like always, the only folks who avoided losing their shirts were the ones who sold the pick and shovels.
And during the crypto boom, Nvidia made that possible.
Think about it, all digital currencies require computers…
And what do all computers need?
Computer chips, lots of 'em.
That's what made Nvidia such a great buy.
They were the perfect pick and shovel play.
And how are they doing now?
Well, while a $500 investment wouldn't make you $500 million.
Years after the bubble burst, you'd still have a hearty profit.
That's because every $500 invested would grow to nearly $1,000 today.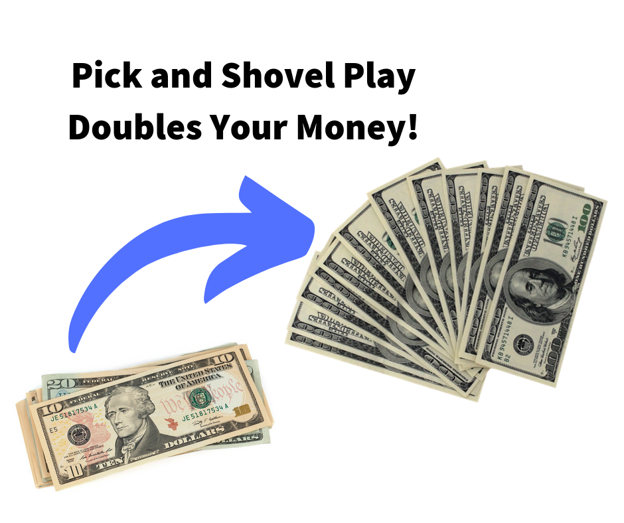 $5,000 into $10,000 and so on.
Are you starting to see why it pays to buy pick and shovel companies?
This Time-Honored Secret Even
Applied to Pot Stocks
Many people are calling for the end of the pot stock boom.
"The Marijuana Stock Bubble Has Officially Burst" – The Motley Fool
"The Reason Pot Stocks Will Never Recover" – Forbes
"Cannabis Stock Whacked for 27 Percent Drop as Bubble Finally Bursts" – CCN
The chance at a pot stock fortune has long since passed.
And now it's clear which companies were losers and which were winners.
For example, Wall Street and the media couldn't get enough of Tilray…
They went as far as to say…
"Tilray's business will likely boom over the next few years. The company should be among the biggest winners in the Canadian recreational marijuana market." – Fox Business
But where is it now?
The stock is down a whopping -84% since Fox published that quote.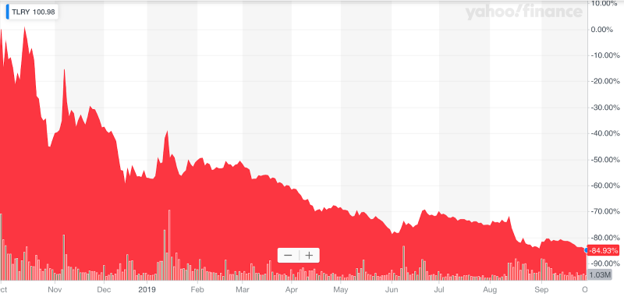 In other words, a $1,000 investment would now be worth just $160.
Horrible, right?
But pick and shovel plays are STILL going strong.
Take Innovative Industrial Properties (IIPR) for example.
They provide real estate for medical cannabis companies.
As you can imagine, everyone in the industry needs their product!
And in that same time frame I showed you earlier with Tilray…
Innovative Industrial Properties stock is up 103%!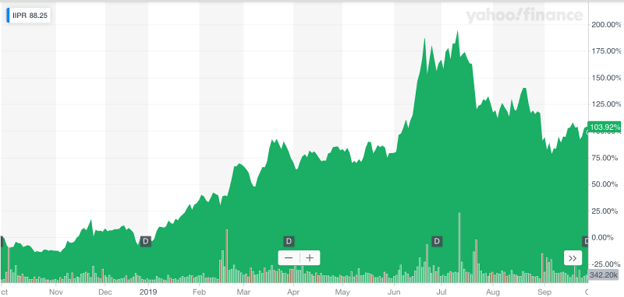 Simply put, if you sell the picks and shovels during a "gold rush"…
You will be in the BEST spot to make the most money during booms.
And that's why…
I've Made Sure This Secret 5G Stock Is the PERFECT Pick and Shovel Play
You see, without the product this business provides…
5G networks are impossible to establish.
I'll explain why in just a moment, but I'll put it this way…
This company could very well be a legal monopoly.
Please take a moment and read that to yourself again.
Read it aloud if you have to. Let it sink in.
Imagine if you were alive to invest in Standard Oil…
It's estimated $1 would be worth well over $1.6 Million.
That's not even counting dividends. 
Now I'm not saying this company will grow at that enormous rate…
But what I am saying is it's not impossible.
That's an important difference. 
You see, every telecom company needs what this company provides…
In fact, many already do. As leading resource FierceWireless reports…
"…[Secret 5G Company] to have exclusive right to lease and operate Verizon's [network] for 28 years."
"[Secret 5G Company] inks new MLA deal with AT&T"
"[Secret 5G Company] expects long-term positive impact from T-Mobile/Sprint deal"
It's no wonder The Motley Fool has this company listed as one of their 3 stocks to hold for the next 50 years! 
This could be the biggest prediction of my career.
It wouldn't surprise me if this company hands you an early retirement.
But You're Almost Out of Time
I first recommended this stock back in November…
And since then, it's already reached 48% gains.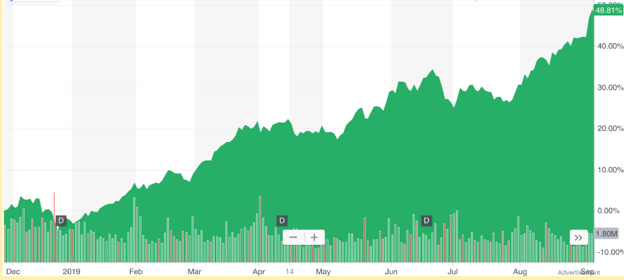 And I'm predicting it could shoot up as high as 200% by the end of 2019.
I've seen it happen many times before.
And I can sniff events like this coming from a mile away.
How do you think I've been undefeated for 14 years?
So trust me when I say this…
Thanks to Their Business Model
Massive Growth is All But Guaranteed
It's no secret real estate has the power to turn anyone rich.
Folks have known this for decades.
After all, 90% of all American millionaires are invested in real estate.
What does this mean for you and 5G?
Well, the company I want to show you is effectively a 5G landlord.
In fact, they're one of the biggest in the entire US.
Let me explain…
For 5G to work, cell towers like these need to be put up everywhere…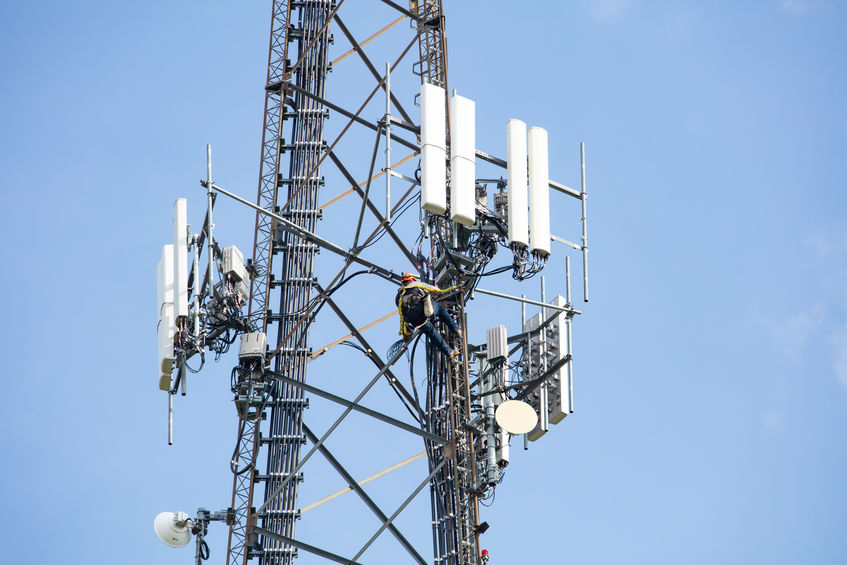 See those strange white devices?
Those white devices transmit 5G signal…
And they're owned by massive companies like Verizon and AT&T.
But in order to expand their networks, they need access to more towers.
Makes sense, right?
That's where the secret 5G company comes in.
They have a massive network of over 171,000 towers!
Making them the landlord, and big telecom companies the tenants.
But here's where it really gets big…
Unlike traditional real estate, this company can rent out space to MULTIPLE tenants at no additional cost!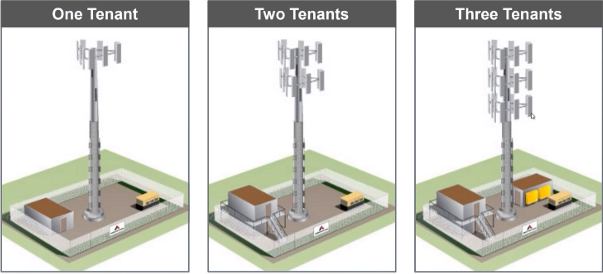 This adds as much as 20% to their bottom line…. PER TOWER!
And with a portfolio of over 171,000… well, you get the picture.
As you can imagine, companies like Verizon and AT&T need this product.
That's why their churn rate is as low as 1%…
Once a tenant has a spot on a tower, they're not going anywhere.
But this secret 5G company is just getting started.
Since 2015, they've added new towers to their portfolio…
And they raise the rent on their tenants by 3% every year.
That means more money in YOUR pocket if you get in now.
Simply put, I have never found a pick and shovel play this big before.
No wonder it's ranked high on the Fortune 500…
Ahead of companies like Yum Brands and Harley Davidson.
THIS is how you sell shovels during a "gold rush."
But if you still have doubts about this secret company…
Let me explain…
Why Insiders Are in a FRENZY Trying to Buy More Shares of This Company
Here's what Wall Street won't tell you…
When it comes to 5G, America is NOT the full picture…
In fact, we may only be a small slice.
Think about it, we already have fantastic infrastructure.
But in massive markets like Asia and Africa, they don't.
So they're skipping the wired phase… and skipping straight to wireless!
Making this the BIGGEST opportunity for 5G profits.
"Emerging markets have the potential to be more receptive to 5G." – Forbes
"Carriers around the world will be upgrading their wireless technology, which could yield to big gains for international tower companies…" – CNN
And this secret 5G company is ready to be the biggest global provider.
Take India for example, a country with 1.3 Billion people.
Obviously whoever jumpstarts their country to 5G will get a big reward…
And the secret 5G company I've identified knows this.
Why else would they go out of their way to acquire 9,000 Indian towers!
"[Secret 5G Company] completes acquisition of nearly 9,000 telecom towers in India" – RCRWirelessNews
But that's not all.
They just inked a $1.85 Billion deal to acquire 5,500 African towers! 
"[Secret 5G Company] picks up 5,500 African market towers for $1.85 billion" – Wireless Estimator
It's as if nothing can stop their growth.
Take a look at where they ALREADY have towers located…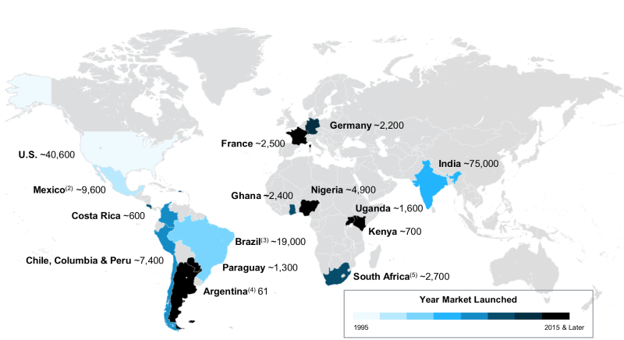 That's why I don't hesitate when I call them the "Amazon of 5G."
And why insiders grabbed 370,961 shares in the last 12 months alone.
They know this company is about to get some mainstream attention…
It's inevitable.
And they're getting in before it's too late.
Because things are really moving fast.
In September, this company signed a $500 Million deal with AT&T…
And it's only going to get bigger.
But thanks to this message you're reading right now…
You have a chance to get in ahead of 99% of folks!
Here's How You Can Get In
Before It's Too Late
The opportunity in front of you today happens once-in-a-lifetime.
5G is bigger than the internet-boom, pot, and Bitcoin.
But remember, to enjoy big profits with little risk…
You need to sell the picks and shovels.
Which makes the secret 5G company I discovered so powerful.
They're the perfect 5G pick and shovel play.
And to make sure you get in while there's still time…
I've put all the details on this company inside a report titled…
The ONLY 5G Stock You Need to Buy for Windfall Profits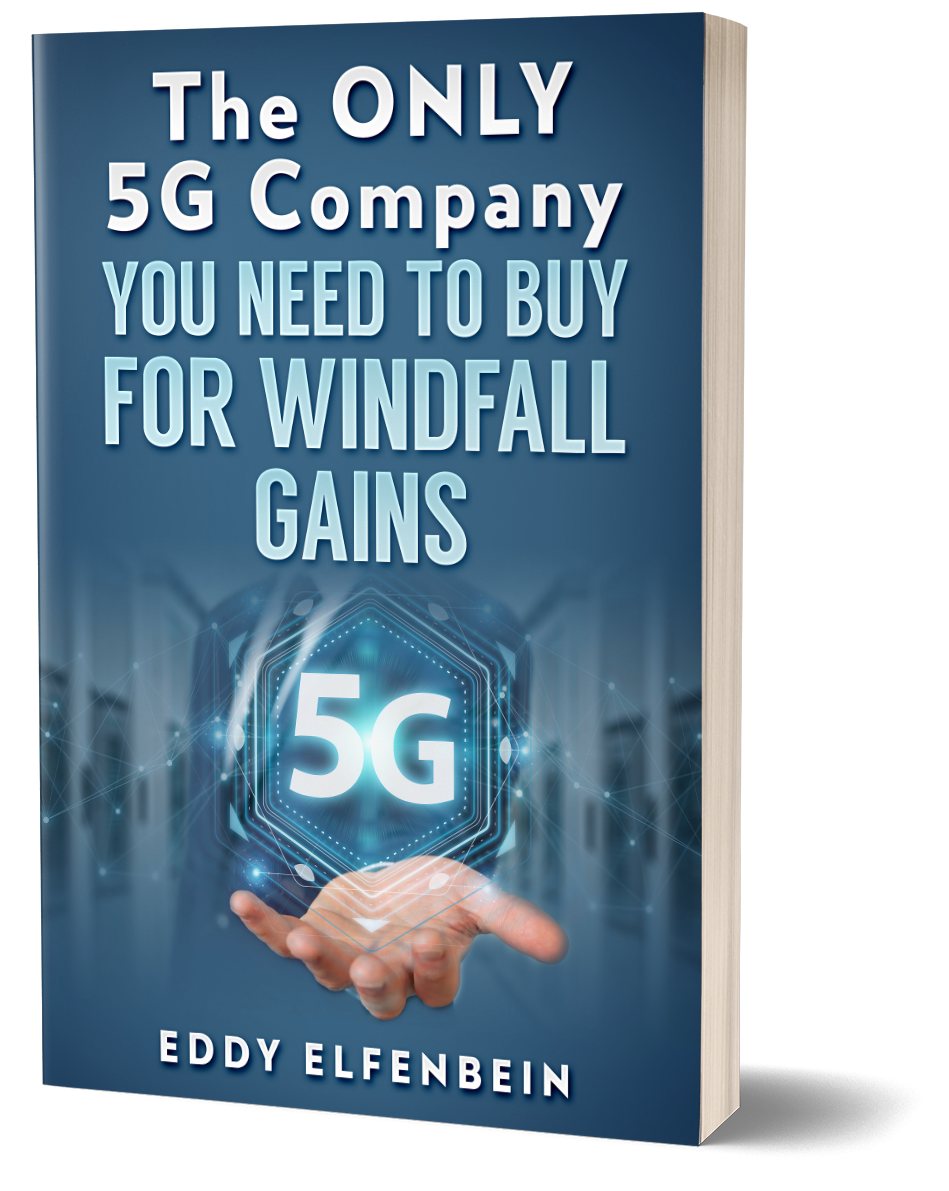 Inside, you'll discover the name and ticker symbol as well as the specific price you should buy this company at.
PLUS my in-depth research on this company…
And a roadmap of where I see it going in the future.
Friend, I could see this report easily being worth well over $499…
But I'm prepared to give it to you for FREE today.
More on that in a moment.
Just imagine, surprising your family with a 5G fortune!
It's not out of the question if you get in on this company today.
Could This Stock Grow 150%… 650%… 1,000% by the End of the Year?
It's possible.
I wouldn't even be surprised if this company doubles your money in just a few short weeks…
But ONLY if you act now.
Remember, its already shot up 48% since I first recommended it…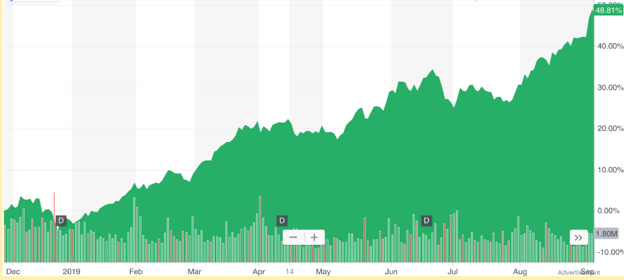 And the skys the limit.
That means the sooner you get in, the more money you stand to make.
But your window to act is quickly closing…
After more folks catch on, this stock could get sent soaring in an instant.
And if you're too late, you're too late.
So please, don't let this opportunity today slip past you.
But before I show you how easy it is to get in…
I have something special to show you.
This 5G Stock is Just the Beginning
I'd like to introduce Growth Stock Advisor.
This is my brand-new newsletter you'll have immediate access to along with your free 5G report.
Every month I'll publish my best recommendations here…
Exclusive to Growth Stock Advisor readers.
You've already seen how profitable these picks have been.
Like in 2017 when I predicted Moody's (MCO) would breakout…
Sure enough, it delivered 56% gains in one year!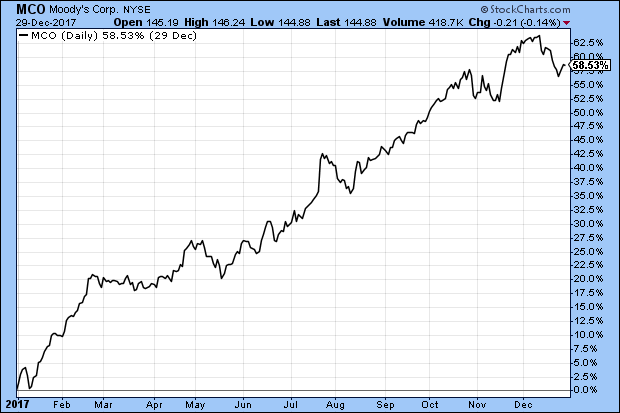 Or back in 2013 when I told folks to Moog (MOG-A) was a great buy.
It proved me right by delivering 65% gains!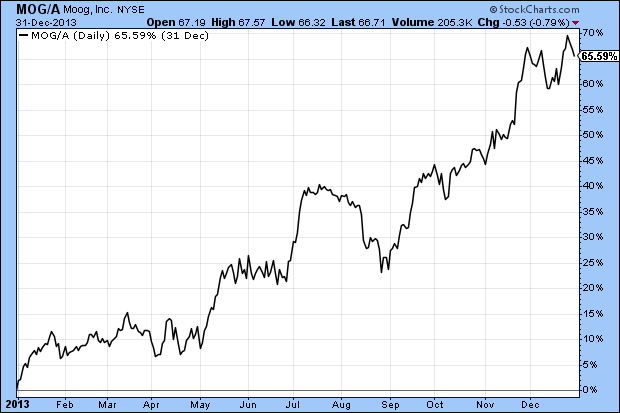 And when I recommended Nicholas Financial (NICK) at the height of the financial crisis… everyone thought I was crazy.
But sure enough, it grew my readers' money by 222%!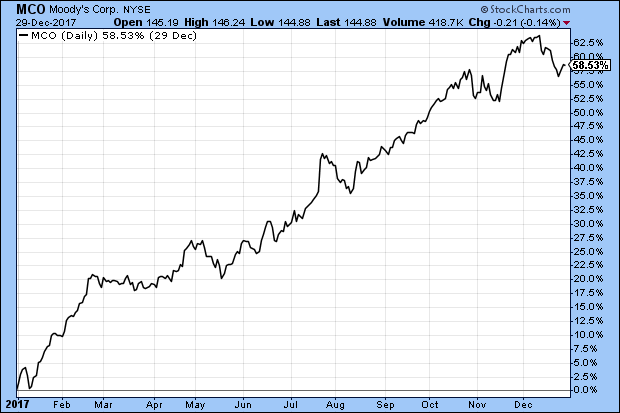 And this 5G company could more than triple all these results…
It's that big.
But I'm also going to authorize something unexpected.
When you join today, I'll up the stakes by including two free bonuses.
FREE BONUS #1
An Investor's Guide to The 5G Revolution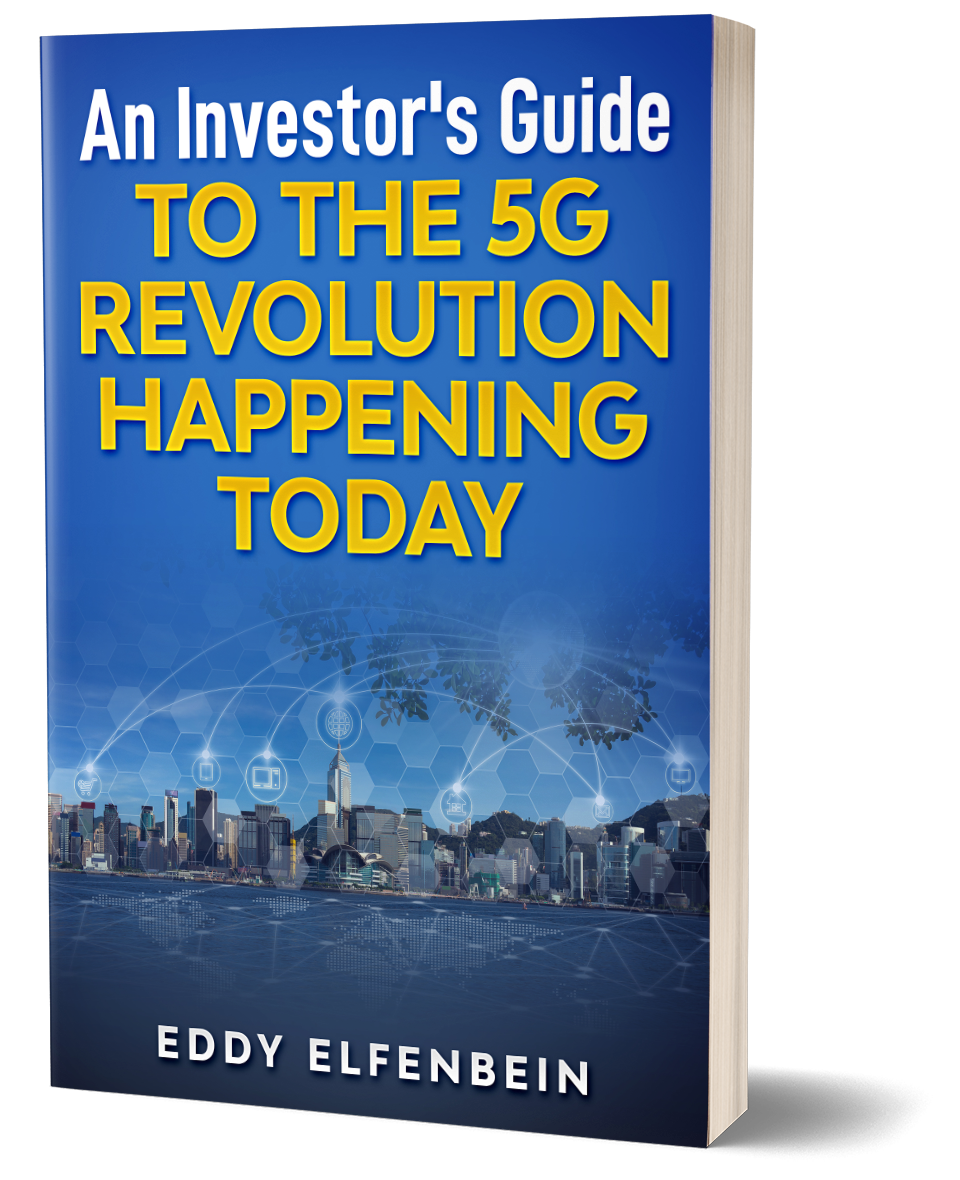 With new revolutions like 5G, it can be tough to see the big picture…
This guide fixes that problem for you.
In my "Investor's Guide" you'll get a complete birds eye view of 5G.
Where it is at…
And where it's heading.
This is how you can become the "smart money"…
Rather than following the herd.
You'll know where the next big opportunity could be hidden…
And how you can set yourself up to pounce on it!
If 5G grows to even half its projected size this prospectus should be considered priceless…
But I'm prepared to give it to you for FREE included in this bundle.
Along with The ONLY 5G Stock You Need to Buy, you'll have everything you need to profit from this massive new wealth boom.
But that's not all…
FREE BONUS #2
19 Pot Stocks Rated from Strong Buy
to Run Away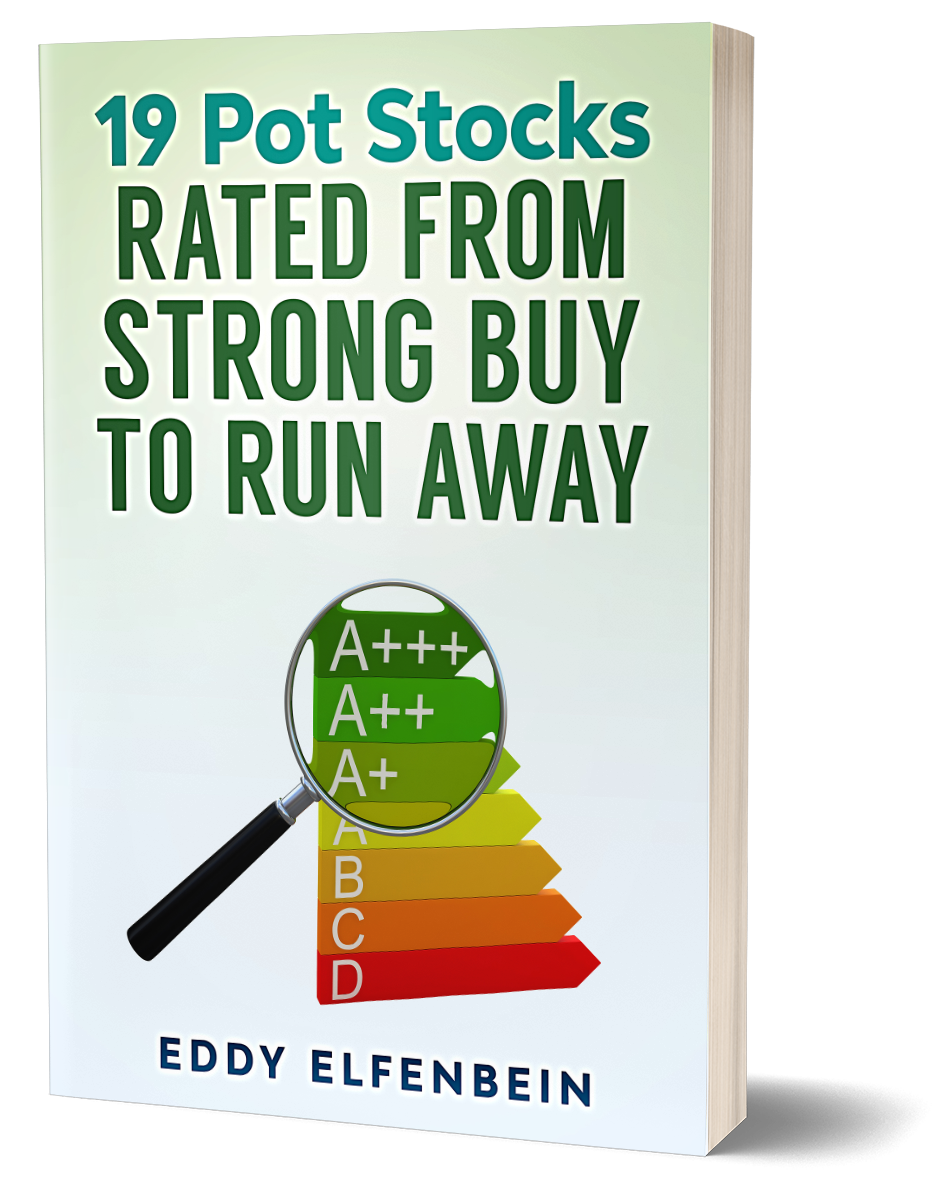 Remember how I said the pot stock boom was over?
Well, there's actually a secret way to profit on pot in the years ahead…
It requires a deep understanding of the pot market.
You must know which companies, like Tilray, are overvalued…
And which could continue to grow with little to no media attention.
In this guide titled, "19 Pot Stocks Rated from Strong Buy to Run Away" I reveal the entire list.
Because just like with the Internet bubble, some unlikely companies will survive and thrive.
And to have the best chance of buying those cinderella companies…
You must get a copy of this guide.
It's included if you join today, free of course.
You're Just Moments Away From Joining My Most Exclusive
Group of Readers
As I said, I've beaten the market 14 years in a row.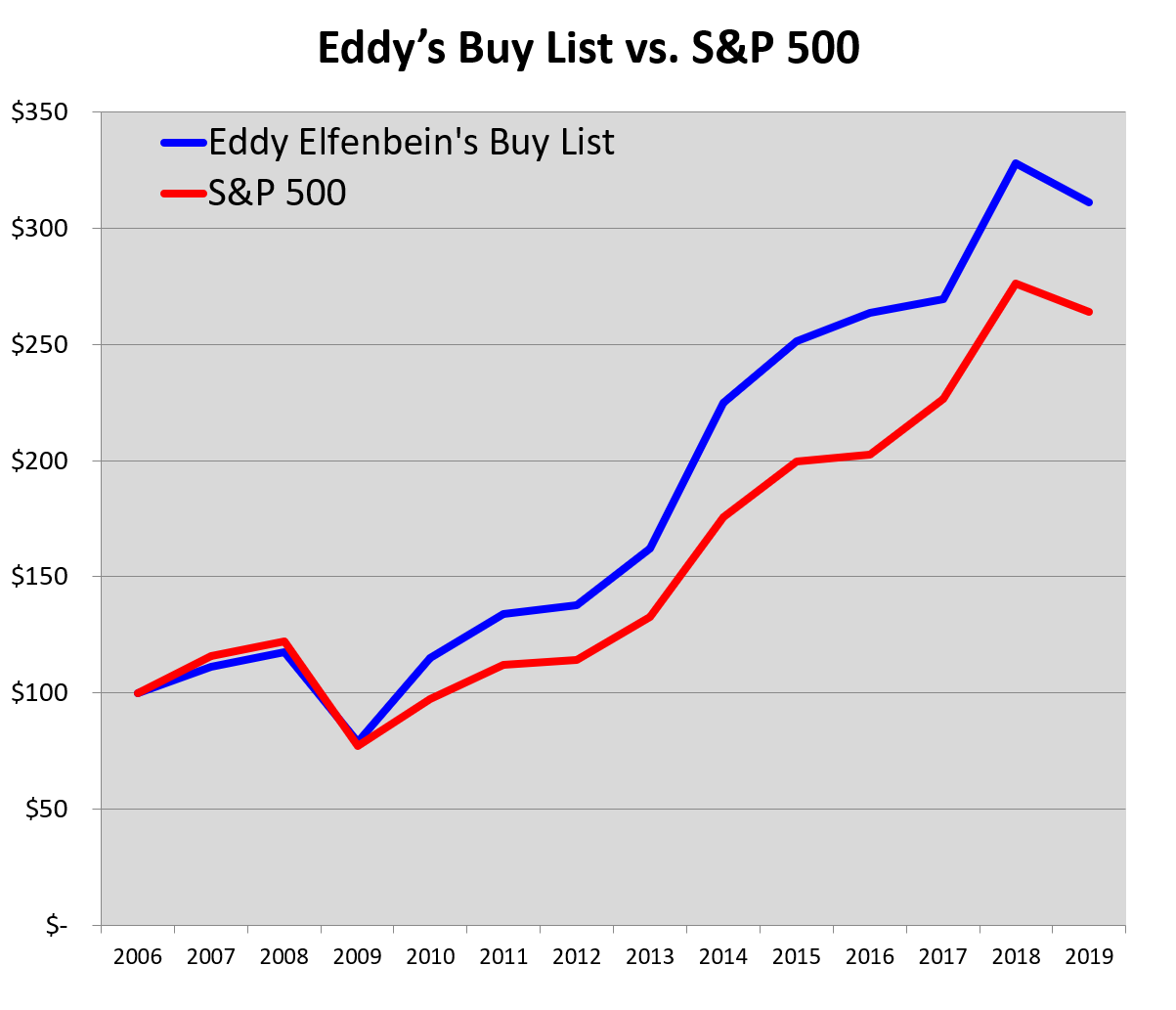 That's no small feat.
Especially when you consider I've won by over 50%.
As a result, folks write about the success they've had following my advice nearly every day.
Here's a sampling…
"In an industry full of cowards, frauds, Eddy outshines everyone by providing great commentary and even better picks…I'm proud to say he discloses the performance of his picks in a very organized fashion… Anyone beating the market by that much, year after year…deserves to be read"
–  Todd Howard from New York
"Very clean and good after day market analysis."
–  Vince Elliot from California
"Eddy is the Jimmy Page of investing"
– George Larson from Nevada
And when you get a chance to profit from this new 5G opportunity I'm confident the next note I receive will be from YOU…
So to recap…
Everything You See Below Is Yours…
WHEN You Act Right Now
FREE REPORT – The ONLY 5G Stock You Need to Buy
The name and ticker symbol of the perfect pick and shovel stock for 5G.
You'll also receive my in-depth analysis of this company…
And where I could see it headed in the future.
FREE REPORT – The 5G Prospectus
Your birds eye view of the entire 5G market…
Having this guide instantly makes you the smartest investor in the room.
You'll be able to predict where 5G will likely go next, and profit.
FREE REPORT – 19 Pot Stocks Rated from Strong Buy to Run Away
Revealed inside this guide is the best way to profit from pot post-boom.
I list the companies you should avoid like the plague…
And some unexpected picks that could make you rich by 2020.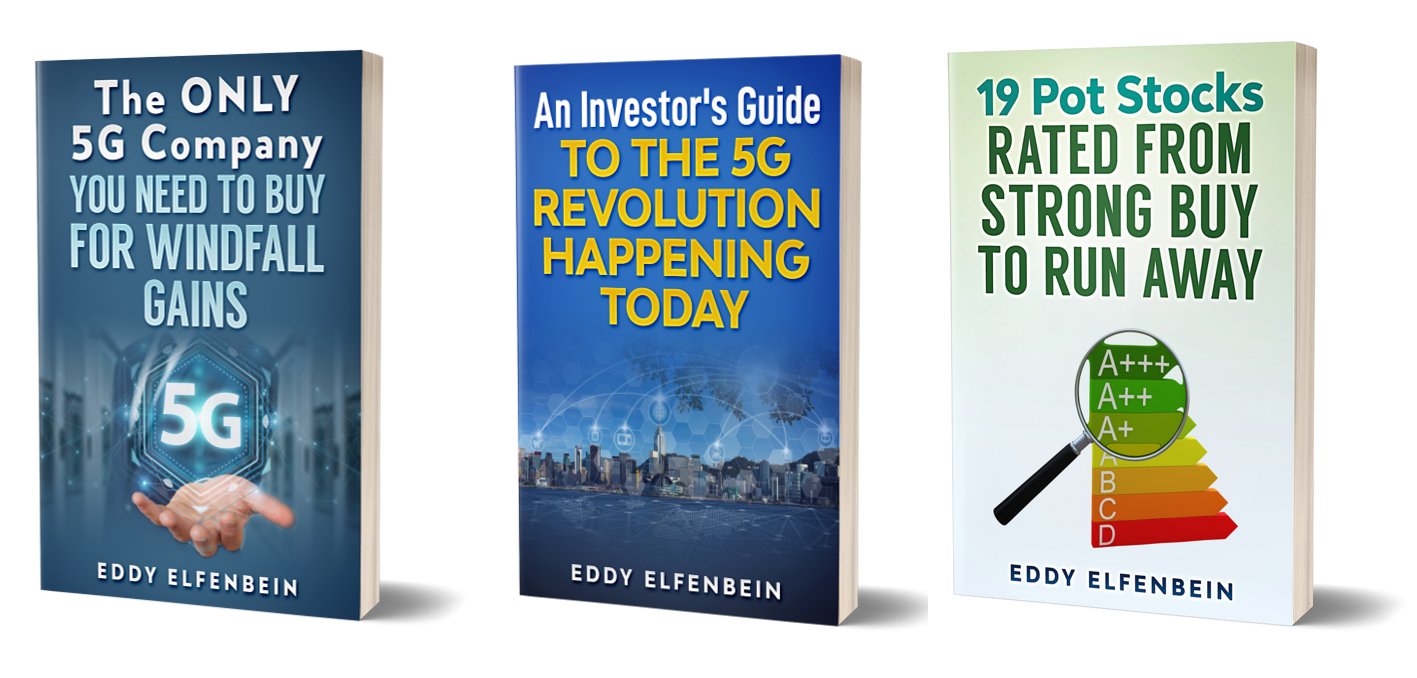 Access to My Exclusive Growth Stock Portfolio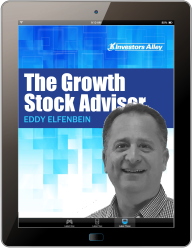 You'll find an additional 21 companies I've recommended in the past…
Right now some are sitting at gains well above 60%.
And you have access to each one the moment you join!
12 Monthly Briefings
Every month I write you a comprehensive report on the markets and our current portfolio…
I'll also recommend a new money-printing stock with each issue.
This takes all the guesswork out on your part, everything is written in simple plain English.
Urgent Buy and Sell Alerts
When I see a new pick and could hand  you big gains quickly, I'll notify you immediately.
That way you're the FIRST to know of a hot new trend or stock opportunity.
Also, if a position needs to be sold you'll be notified right away.
Leaving no room for missed gains or big losses.
24/7 Secure Website Access
No matter where you are, you'll be able to login using our secure encryption portal.
That means you won't have to worry about missing out on a trade alert or new report, you'll have access anytime, anywhere!
White Glove Concierge Service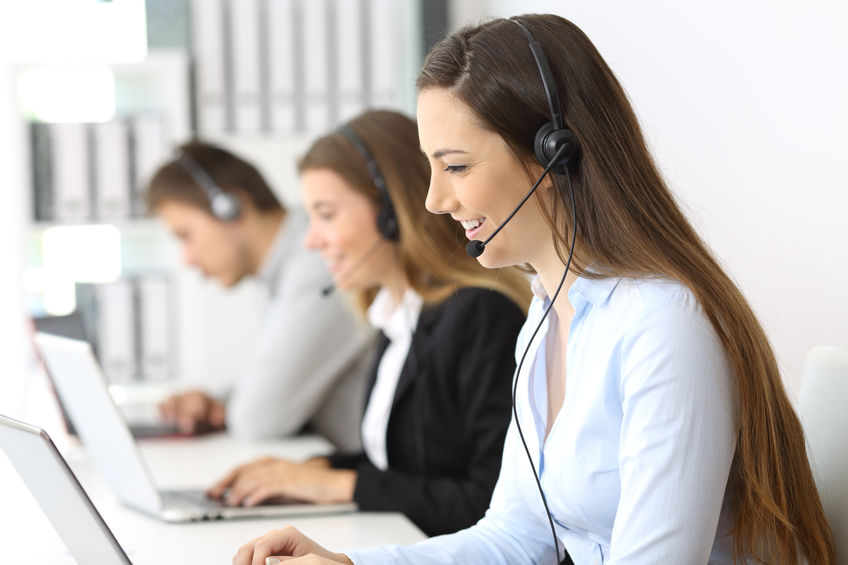 If you have any questions or concerns you can call up our dedicated white glove solutions team at any moment for a prompt reply.
The price for all of this incredible research and service?
You'll be shocked.
Because rather than charging you the $5,000… $1,000… or $500 all of this is probably worth…
You won't have to pay anywhere NEAR that amount.
In fact I've made sure that…
Joining Today Costs Less Than a Dinner for Two at Longhorn Steakhouse
You see, I didn't grow up rich.
I wasn't the kid with a silver spoon in his mouth so I know what it's like to struggle.
That's why instead of charging as much as $5,000 for all the research and bonuses I've shown you today…
I've decided to charge just $49.
A bargain for what all of this really costs.
But because I don't want you to miss out on this urgent 5G opportunity…
I'm losing money giving you that deal.
But I don't mind, because I want you to get in before it's too late.
After all, if I'm even half right about this 5G stock…
Your $49 cost of entry today could pay for itself in just a few short days.
Imagine joining today and seeing your investment grow alongside 5G.
You'd profit off every new tower.
And at the rate this company is growing…
You'd quickly have enough to cash out and clock out of work for good.
But the incredibly low price is only the first half of the red carpet I'm rolling out for you…
The second half is the guarantee.
Here's Your 100% Risk-Free Guarantee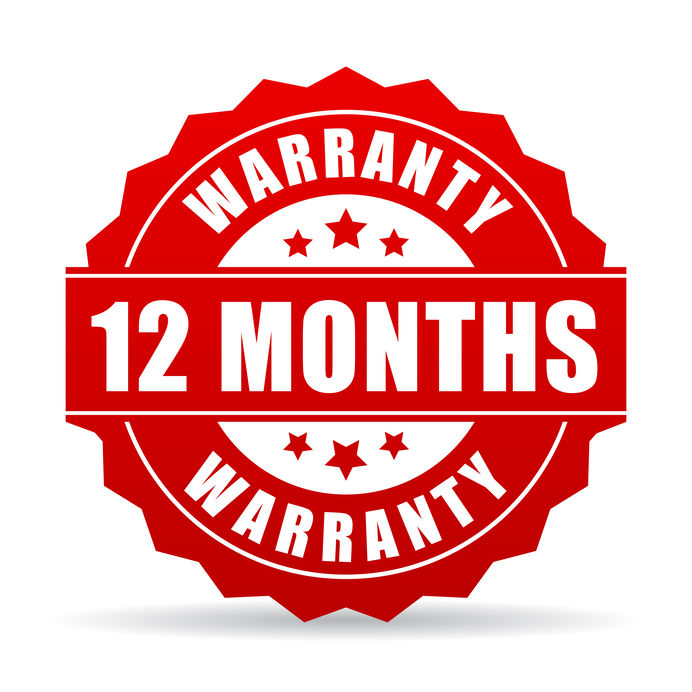 I understand you may still be on the fence, even with the low price.
So I'm prepared to go a step further and offer you this guarantee:
If at any point you're not happy with Growth Stock Advisor during the first 12-months, you can request a full money back refund.
You will have your $49 back with no questions asked.
And you'll get to keep The ONLY 5G Stock You Need to Buy, all of my monthly briefings, and any other special reports as part of the service.
You can be "not happy" with Growth Stock Advisor for any reason…
And we'll still give you a prompt, hassle-free refund.
So you have nothing to lose by joining risk-free today.
Now's Your Chance to Grow Rich…
Do NOT Get Left Behind
Will you let this opportunity pass you by?
I hope not.
Because if you don't act and join today…
Your chance to rake in a fortune with 5G could disappear forever.
Remember, this is the PERFECT pick and shovel play.
For 5G to expand, companies like Verizon and AT&T need towers…
And this secret 5G companies has over 171,000 to offer!
Plus their portfolio of towers grows every year…
The sky's the limit for how high this company could rise…
I could see it hitting 500%… 1,000%… even 10,000% by next year.
Anything is possible… IF you get in now.
Keep in mind, insiders are gobbling up shares at a rapid pace…
And soon the rest of the world will discover this secret company…
Now's your chance to get AHEAD of the crowds.
It's time to finally make your fortune.
And to get started, simply click the button below…