And this move to streaming is happening at lightning speed.
Creating a window for early investors to reap huge profits over the next 12 months and more.
The "streaming wars" are heating up.
Disney just released they're banning Netflix from advertising on their platforms, as reported by The Wall Street Journal. 

When streaming platforms are in a heated battle like this, it means more money will be spent…which means more money for investors to potentially pocket.
This is a full-on battle with no end in sight. 
That's why streaming companies are splashing money around like it's Christmas. 
…Netflix is pouring up to $60 billion this year into their streaming content…
…Disney is dumping up to $24 billion into Disney+…
…Amazon will shell out $7 billion in content alone for their Prime Video streaming service…
…Hulu is investing $2.5 billion…HBO is doing the same. 
And there are tons more streaming services coming out at a blistering pace.
Apple+, HBO, Hulu, SlingTV, YouTubeTV…Even, Facebook is launching "Facebook Watch" with original content.
They're all joining the fray and those are just a few of the competitors. 
There's also ESPN+, PlutoTV, Vudu, Philo, DirecTV Now, AT&T Now, PlaystationVue, Xumo, KlowdTV…even AMC theaters has an app.
You'll have an opportunity to profit from the success of all of these services at one time. And your investment today will only get more valuable.
Because even the old-timers are joining in.
Fox released Fox Now.  CBS has their own service called CBS All-Access with original programming found nowhere else…and NBC announced their new service – Peacock – is set for kickoff in 2020. 
And these aren't some pet projects by these companies. 
They pose a serious threat to the status-quo in streaming…aka Netflix.
In October 2019, Netflix openly admitted to their shareholders they expect a "negative impact" to their subscriber growth due to the onslaught of streaming services. 

If Netflix is worried about the streaming wars, that tells me this industry is ripe for investment
Give Netflix credit for kickstarting the streaming trend. 
But now the playing field is blown wide open.
As someone who grew up watching five or six channels on my small plasma TV in the 80's…I have to admit…
Streaming TV is the new normal. 
And I'm loving it. 
Before I would need to hike to a bar or pay $100+ per month for cable to enjoy my DC team sports. 
Just last week, I was able to fire up my Hulu app for $20/month and stream my Washington Nationals winning the World Series. 
It's so easy. 
For so long, only Netflix gave us this 'instant streaming' feature. 
So, you'd think the time to invest was years ago with Netflix.
Well, as someone who has invested for 30 years
and shown readers profits as high as:
–>532%
–>786%
–>655%
I believe I've found a more profitable streaming investment to buy today.
Netflix was the early mover…but now that the industry is proven and the competition is heating up…the time to invest is now.
Because we've seen these huge profits happen again and again with television innovation. 
Here's a TV in the 1980's. Do you remember these?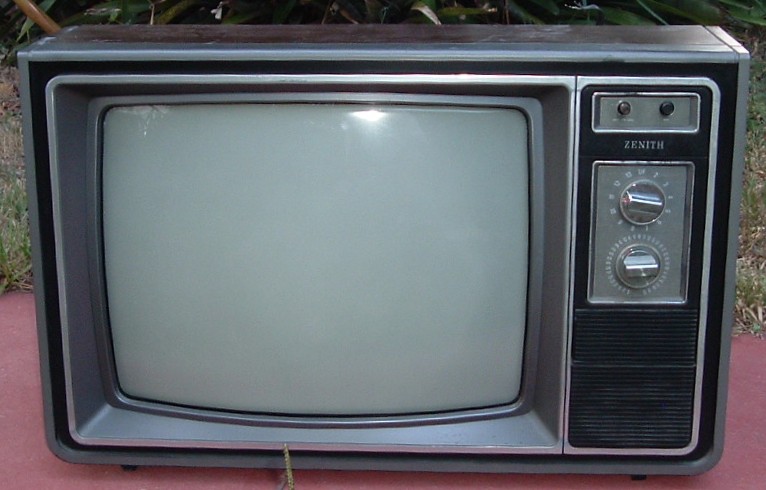 Even with this dinosaur-age technology, there was an opportunity to make money.
If you had invested in Philips a manufacturer of original TV sets…you could've banked as much as 1,681% on your investment.
That's equal to turning $10,000 into over $176,810. 
And as TV improved, so did the potential to make money.
Here's what a TV looked like in the early 2000's. You saw satellite coming into play and many more channels.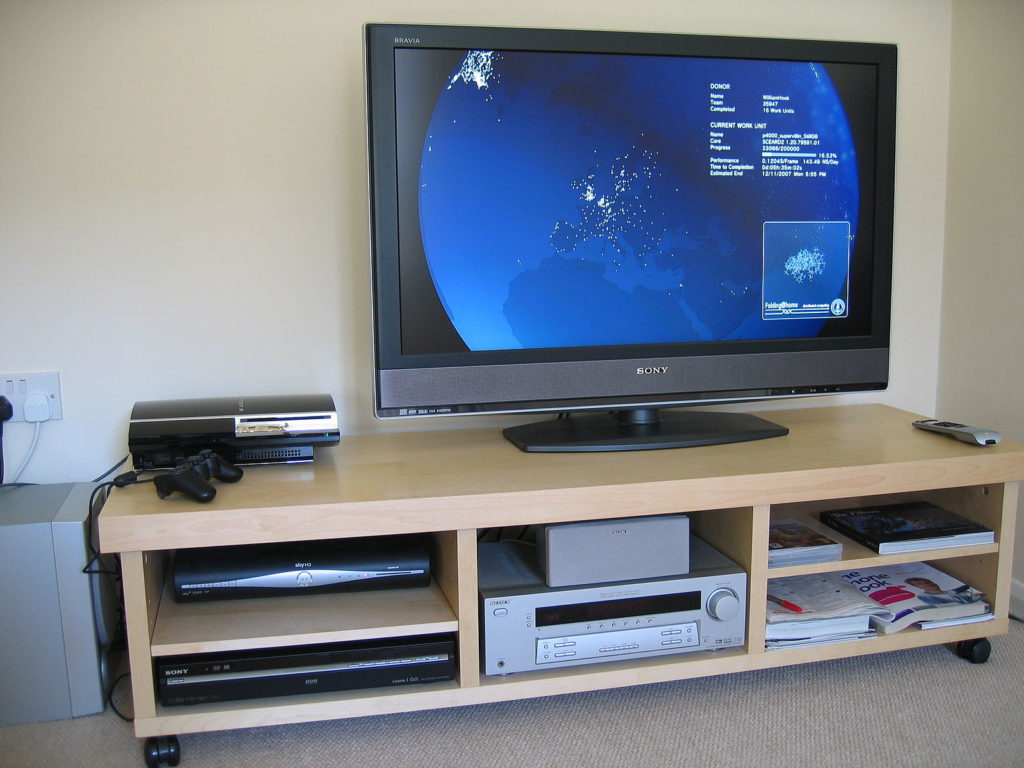 You also got more opportunities to make money. 
DirecTV popped 465% in 10 years. 
Dish Network soared 3,745% in just five years. 
You could've turned $10,000 into over $387,450 in 60 months. 
All thanks to TV. 
These profits have happened before…and now they will happen again.
Because TV sits at its pinnacle now.
Here's what TV looks like now.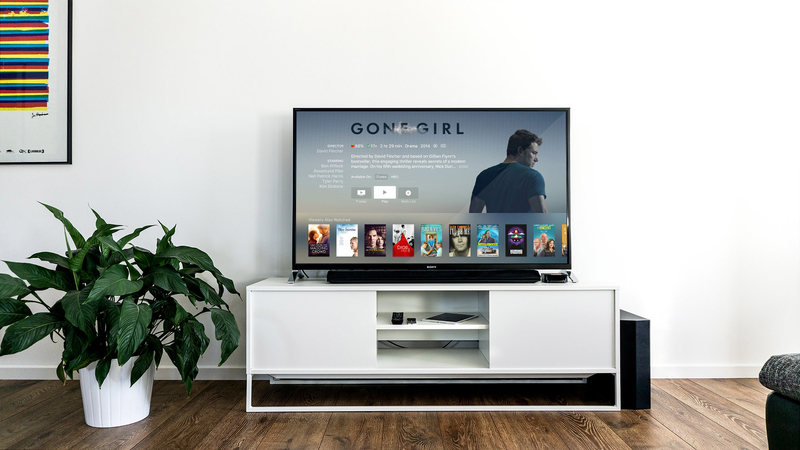 You can stream NFL games on your phone…binge old classics…enjoy new episodes of your favorite shows in minutes. No more waiting for your show to come on.
And, yes, you could've made a lot of money already. 
Netflix would've handed you a 3,713% winner since they started streaming TV in 2007. 
Charter Communications is up 1,175% since 2009. 
But, again, the window to invest isn't closed yet. 
Because the streaming wars "gold rush" has just begun.
It used to be just Netflix, Amazon, Hulu with a few other small potatoes. 
I showed you all the major players staking their claims. 
But how are you supposed to find where the largest windfalls will happen?
There are too many streaming services popping up.
Rather than guessing which streaming company will win and investing in that stock…
I've found something even better. Something even more lucrative. 
As not only could you triple your profits…
But you'll be able to profit no matter who wins the streaming war. 
That's how great this opportunity I've found is.
Could Disney's new Disney+ service knock out Netflix? 
Doesn't matter. You can still make money. 
Will a company like Roku…a company up as much as 305% in 2019…become a mainstay in the space? 
Who cares. 
I'm about to show you a winner take all opportunity.
No guessing which streaming service is best. 
This opportunity takes the cake.
The investment sits at the heart of how streaming companies work. 
Without this opportunity, streaming companies would not be in millions of homes as they are now. 
And it's not a stretch to triple your money from this undervalued asset.
Like I said, since Netflix first introduced streaming in 2007, their stock is up 3,713%. 
I already mentioned Roku has quadrupled shareholders' money in a short amount of time in 2019. 
Here's the kicker. 
…And this is what makes this streaming "gold rush" opportunity truly one-of-a-kind.
Neither produce consistent income for their shareholders. 
My streaming "gold rush" investment could not only triple your money profit
But also triple their dividend payouts very soon.
The investment I'll show you should be much more stable for your 401(k) and IRA as it pays dividend and profits. 
Meaning, you're receiving a check even if the stock market goes down in the next year or so. 
Think about this. 
Imagine earning DOUBLE the yield of the S&P 500
all while watching TV.
I mean it. 
Every time someone boots up Netflix…you're in line for a pay out from that. 
Every time someone downloads a movie from Amazon Video…your investment becomes a little more valuable. 
This is the easiest and most profitable investment opportunity you'll ever find…and you'll enjoy putting that money to work .
Because suddenly watching TV is now a profitable endeavor for you.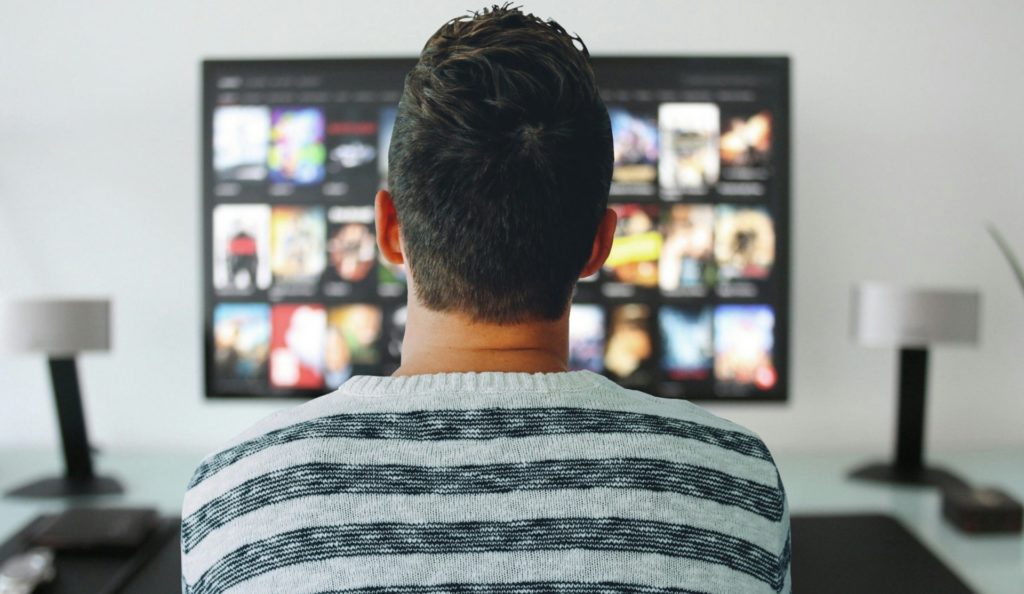 What if you could make money while watching TV?
You can even brag to your friends about it. They'll get a kick out of it. 
Likely, though…they won't invest. 
While they're watching CNBC and Fox Business for their next stock pick…you're investing in opportunities no one is talking about. 
The streaming "gold rush" play I'll show you generates 2X as much income as investing in the S&P 500.
It's a better investment than the S&P and even top media stocks.
Take AT&T. 
They own SlingTV, the largest Live TV streaming platform with over 6.4 million monthly subscribers. 
If you followed what others recommended, maybe you invest in a "platform" like AT&T or Netflix. 
AT&T hasn't seen its stock triple since 2000. 
Since that spike in 2000, the stock is only up about 67% after plummeting during the tech wreck in 2001.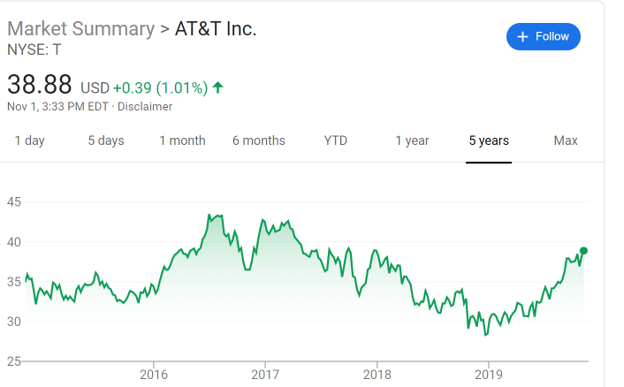 Even in the last five years, this 'media giant' has barely budged
Meanwhile, AT&T has cut their dividend 66% since the early 2000s and it's only been steadily rising for a few years now. 
Much of that rise could be juiced by SlingTVs monthly inflows. 
Compare that to the investment I'll show you…
The investment I'll show you has analysts projecting it to "rise" by as much as 200% from its current price. 
On top of that, it has historically paid an income out close to triple where it is right now. 
You can get in now starting for an opportunity to triple your money.
Who'd believe you could triple your money from TV?
My mom always said too much TV was bad for me. 
Not anymore, mama. 
Companies are investing tens of billions into their streaming platforms. 
In the past, when TV 'updated', we saw tons of profits to be had. 
1980s plasma TVs with few channels: 
Early 2000's: introduce satellite + many more channels: 
DirecTV popped 465% in 10 years. 

Dish Network soared 3,745% in just five years. 
2010's: Beginning of 'on-demand' TV + foundation of streaming (Netflix)
Netflix would've handed you a 3,713% winner since they started streaming TV in 2007. 

Charter Communications is up 1,175% since 2009. 
2020: Streaming Wars "Gold Rush": 
An opportunity to TRIPLE your profits and your income
You can start today without investing in Netflix, Amazon, or any of the other media giants out there if you don't want to. 
Many of those stocks could be volatile and vulnerable if stocks collapse soon. 
But, not the opportunity I'll show you. 
Look, I've been through the 80's Reagan boom years…the 90's rise and fall…the Great Recession…and the bull market to follow. 
I can tell you this with 100% confidence.
Investment opportunities like this don't come up often. 
They're rarer than an honest politician in my town of Washington DC. 
That's why, when I find opportunities like the one I'm sharing today……
It's my mission to share these huge
winners with you.
I've been doing this for the last 14 years.
Hi, my name is Eddy Elfenbein.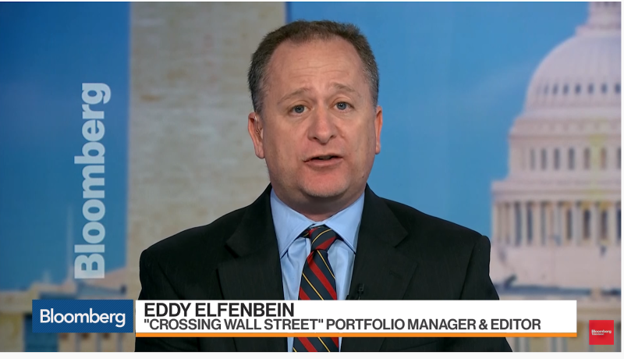 CNN Money calls me "the greatest buy and hold" writer on the internet. 
Tens of thousands of investors across the globe know me as both the Editor of our growth stock newsletter here at Investors Alley. 
Plus, as the 14-year editor of the Crossing Wall Street blog. 
You may have seen me often on CNBC, Bloomberg, Barron's, The New York Times…and many other places. 
These media outlets call me up regularly to share what stocks I think will go up or down. And they keep calling me back. 
Because I'll drop picks like this one when I was on CNBC. 
Told the host and viewers to pour money into Aflac.
They smirked.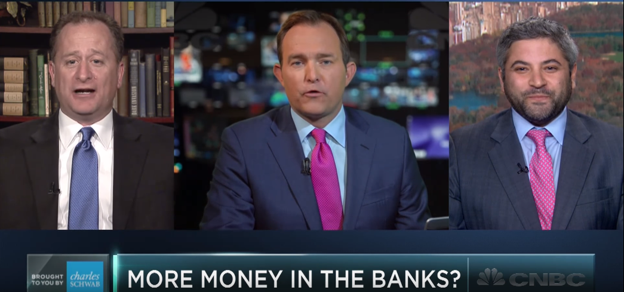 Well, long story short, since I recommended Aflac, the shot up up and ran 65%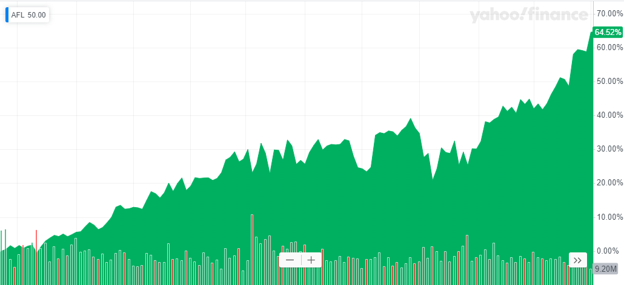 But, that's only the beginning. 
I've made a living identifying TRIPLE-DIGIT
profit opportunities for people like you.
Like when I recommended Nicholas Financial. A company that finances used cars. At the time I recommended it, all financial stocks, especially lending stocks, were being crushed. 
However, I dug into the numbers and saw Nicholas Financial was throwing off buckets of cash despite the stock getting slammed. 
Since I recommended Nicholas Financial, the stock climbed 221% in 12 months…and up to 532% before I recommended selling. 
That one recommendation would've turned $10,000 into over $63,200. 
I was also in early during the IT outsourcing trend. You may still see it happening in your workplace or community. Companies are outsourcing work to other major countries where the standard of living is lower. 
I recommended Cognizant and the stock ran up 151% in 12 months and then as high as 786%. 
Can you imagine making 8X your money on a play like this. 
You'd be miles ahead of everyone else on the trend. As they're piling in late, you're getting out and cashing monster profits. 
Many might tell you you're too late to invest in streaming TV. "Oh, you should've invested in Netflix in 2007." 
They'll instead recommend the 'fad' of the day such as cryptocurrency. 
I'm telling you. The $10 investment I'll show you has much more security and profit potential than a random, insecure, risky crypto. 
Investors made money in the past from TV. And it can happen a fourth time now. 
That's what I've been giving to readers for over a decade. 
One of my tech calls was investing in Amphenol as fiber optic technology for the internet was taking off. 
While others rushed into Verizon and made 48%…
Amphenol soared as high as 655%. That's 13X more profit if you knew the play to make. 
I helped investors get in on the investment 'behind the scenes' of the fiber optic rush and you would've made a lot more money. 
Others have already profited from my recommendations.
"In an industry full of cowards, frauds, Eddy outshines everyone by providing great commentary and even better picks…"
–  Todd Howard from New York
"Very clean and good after day market analysis."
–  Vince Elliot from California
"Eddy is the Jimmy Page of investing"
– George Larson from Nevada
I got them to invest in little-known opportunities. 
And that's what I'm showing you today with my streaming "gold rush" opportunity. 
You won't be investing head-on with a stock in battle like Netflix or Amazon…
You'll invest in an opportunity that is a "winner take all" that all these streaming companies need. 
I'll explain more in a minute. 
So, I've showed readers how to bank: 
But there were a lot more other plays I dug out for readers, including if you had invested when I recommended, you'd be sitting on these profits.
229% – Donaldson

194% – Bed Bath & Beyond

150% – Jos A. Bank

379% – FiServ

106% – Moody's, and

456% – Heico
As you can imagine, this track record has allowed me to stomp the returns of the S&P 500. 
I've beaten the market by over 50% since 2005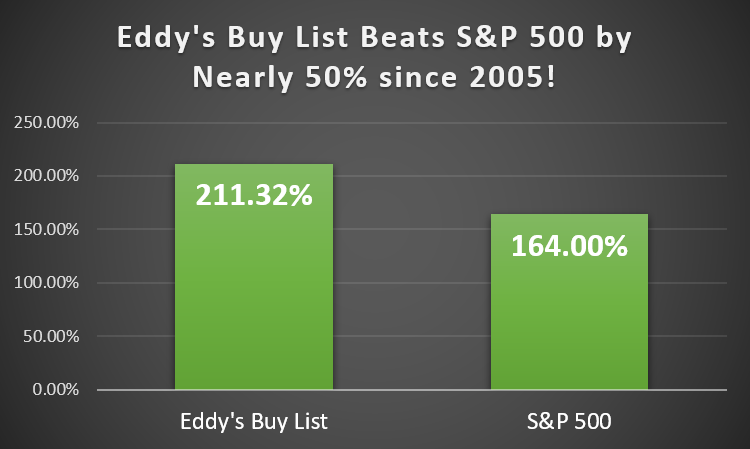 And I do it consistently year after year as I prove here.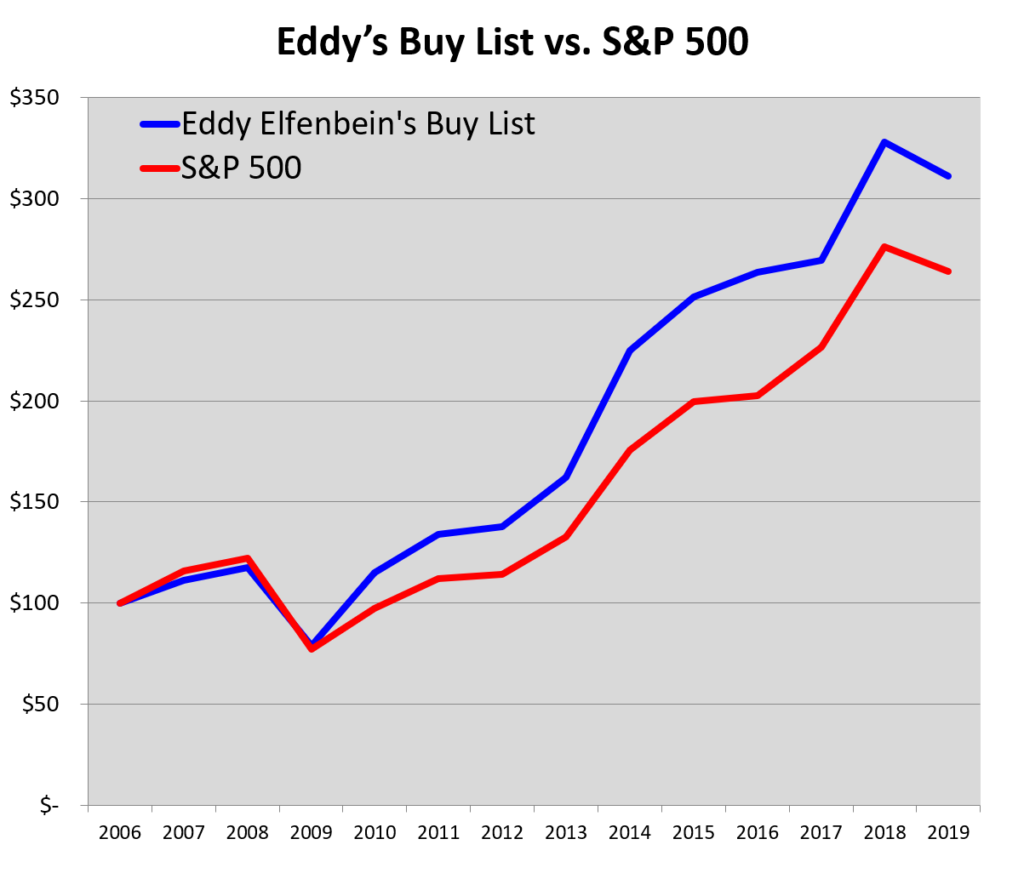 My recommendations and the growth of my following allowed me to open up my own ETF.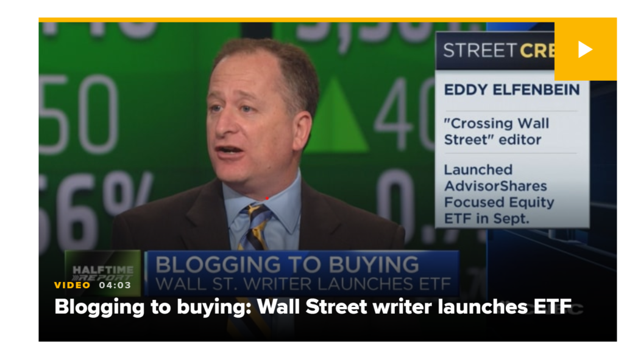 Becoming manager of an ETF showed me
how Wall Street works and what it values.
It reiterated what I learned when I first started out in finance back in the 80's. 
After getting my masters, I went to work as a broker selling stock over the phone. Maybe you got some of those kinds of calls when you were growing up. 
I was terrible at pitching. 
But, I realized a critical point…
Wall Street wants to sell you a good story. A good story sells the stock. Selling the stock drives up stock prices. High stock prices gets them more business from companies wanting to IPO. It's a vicious circle. 
As a broker, I had the chance to make buckets of money no matter what stocks did.
The underlying company needed me to pitch the stock to help drive volume…
The investor needed me to advise and complete the transaction…
That got me thinking…
"I'm making money pitching stock no matter if the company goes big or tanks to $0."
So…here's the thing…
What if we took that same approach and applied it to stock picking…
If a company can make money in an industry no matter which companies live or die…they could be a great investment.
These companies are at the center of all the action.
If they didn't exist, you and I couldn't access what we needed. 
A potential for a "winner take all" company to explode above the rest.
Let me show you what I mean.
Here's how I picked the winner of the streaming wars
with absolute certainty
As of 2019, there are over 1.5 billion websites. 
We couldn't possibly find what we need by tirelessly typing in random web addresses in the top bar. That's how I used to have to find information, and usually it was quite inefficient. 
Meaning, if I wanted to know the Redskins score. I'd type in nflscores.com and hope I landed on a website that had the score. 
But we don't do that. 
We have a distribution channel…a company at the center… called Google, of course, right? 
Google won the information war.

What made the iPhone such a groundbreaking achievement for Apple? 
It wasn't because it was a phone. Geesh, we've had phones since the early 1900's. 
The game changer was Apple could be the bridge between you and the internet from anywhere. Not just in front of a computer at your home with a wifi connection. 
No, you could be walking your dog, mowing the lawn, or playing a round of golf and still stay connected online. 
Apple won the smartphone war.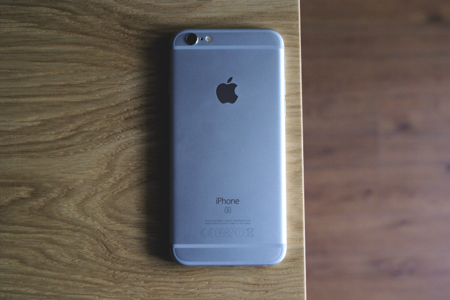 How did a site like Facebook seem to come out of nowhere and now dominate our freetime? 
Because…before…in order to keep in contact with everyone you knew, you had to sit down and talk with them. Or, worse, hear this-and-that through the grapevine. 
Suddenly, Facebook allowed users to post updates on themselves that we can follow without spending hours on the telephone. 
Facebook won the social media market.

I saw this incredible 'winner take all' trend emerging again and again.And now it's happening in streaming…
With the streaming wars, there are three core areas I expect to be both lucrative and more secure than investing in the main streaming players. 
If you can invest in these three core businesses, you'll also be invested in Netflix, Amazon, Hulu…Because all their content and consumers need these three core services to get that content to your living room. 
I'll show you the three ways you can invest. 
But, more importantly…
I've found one company that is involved in ALL three of these lucrative areas. 
And that's why I expect to triple up your money and your income quickly.
If you feel it's impossible for a company like Amazon…doing $232 billion per year…would ever need another company to thrive…
Feel free to 'X' out of this presentation.
Here's all I can say. 
Google wouldn't be nearly as valuable if only 10 websites existed vs. 1.5 billion. The more web sites created, the more valuable Google is. 
Apple wouldn't be nearly as valuable if zero applications existed. The more applications that were created…think Google Maps, Angry Birds, whatever…the more valuable Apple's iPhone became. 
Facebook wouldn't be nearly as valuable if 10 users signed up for a Facebook profile. However, as billions of people joined and you found out what your old high school buddy is up to, suddenly Facebook has a ton of value. 
Well, with streaming…the list of streaming services continues to explode. 
Disney+ went live November 2019

Apple TV+ went live November 2019

AT&T is launching a new service the end of 2019

PlutoTV is re-launching as I write this

NBC's "Peacock" streaming service with Emmy-winning shows like

The Office

goes live April 2020
And the list is still growing. 
As more of these streaming services grow and come to market…
the demand for these three core businesses grow…
Meaning my #1 streaming "gold rush" play will become even more valuable virtually overnight
The more demand for companies at the center of it all…like the Facebooks and Googles…the more potential profit and income there is for you. 
And if consumers continue to binge on their favorite shows…we could be seeing even faster growth than the experts predict. 
At the moment, the average household enjoys around 3.4 services according to Forbes. 
On average, households are watching over five hours of TV per day. 
Teens alone are gobbling up the streaming bandwidth admitting they spend most of their time on streaming services, according to CNBC. 

A full 82% of their consuming is on streaming services. 
It's why Investopedia claims: the "Cable TV industry is dying." 
CNBC believes the future of cable "may not include TV." Cable companies will spend their time focusing on the more profitable broadband sector. 
Even new content is being pushed more towards streaming rather than the normal broadcast airwaves. 
LA Times reports streaming sites have seen a 46% increase in scripted shows for their platforms. Meanwhile, broadcast shows saw a drop of 5% in new scripted shows released. 
They report, most of the growth in new series is "propelled by the robust output of Netflix and other streaming services." 
So it's pretty clear we love TV in America. And slowly but surely, we're loving to stream our TV. 
As an investor, if you want to make money on this booming trend…
Meaning, you could both profit and generate income while you sit on the couch…
There are three main ways to play this streaming wars.
These three services are a necessityfor streaming companies in order to thrive. 
These three ways DO NOT include investing in Netflix, Amazon or any of the big players. A few of those stocks could still be good investments, but they're riskier due to their volatility. 
Not to mention, Netflix and Amazon and Roku even don't pay out any income to their shareholders. 
Let me show you three areas that I'm looking at for playing this streaming wars frenzy. 
To start #1: I'm looking at advertising. 
Ad spending on Hulu is expected to rise 25% in 2019 and 22% in 2020, according to eMarketer. Meanwhile, Roku is expected to see ad spend increase 54% in 2019 and 45% in 2020. 
Companies like Hulu and Roku need the ads to be able to stay in business. Companies like Amazon can use advertising to supplement their $7 billion in content purchases.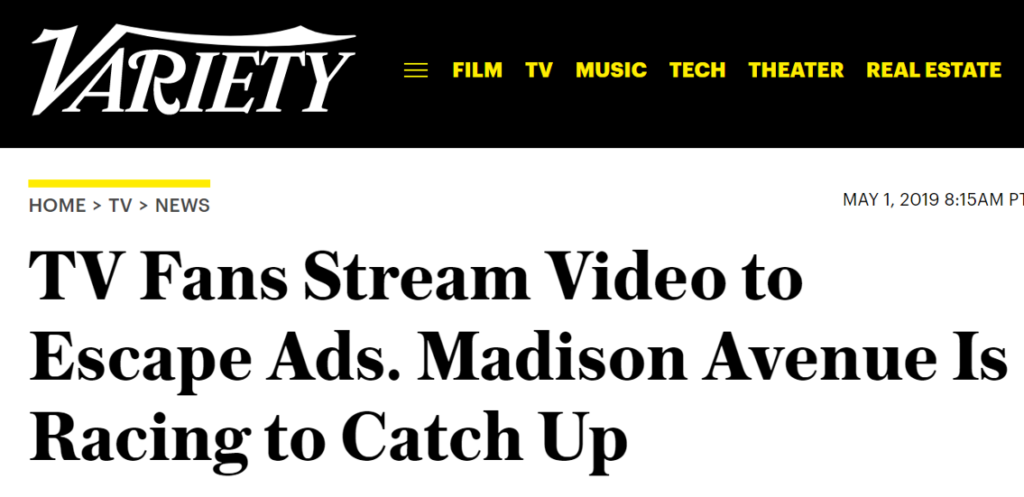 CBS Executive, David Lawenda,  VP of digital sales and strategy claims: "[Ad spend] is surging in a huge way. Everyone is trying to get into this space." 
I look at what companies are necessary to help deliver those ads. 
One company that has had a quiet hand in the early stage of ad delivery for streaming is Adobe. They've helped companies run and support their ads on other platforms. 
Since Netflix launched streaming in 2007, Adobe is up 641%. That would turn $10,000 into over $74,100. 
In the meantime, streaming companies need advertising to prop up their spending and add revenue. 
Without advertising…much like regular cable…you would not get to enjoy streaming.
Second #2 way to play the streaming wars: I'm looking at hardware. 
That could include the cables you need to plug into your streaming device. If you want a steady dividend payer, you could go with an internet company that exists already like AT&T. That's not the play I'd make, but that's an example. 
A more direct example could be the device you need to access all your streaming apps. 
An easy example is Roku.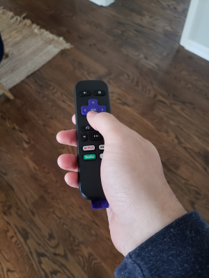 With Roku, you plug in this little plastic box into your TV. You stick the little plastic black box to your TV, and all the apps are right there for you. 
Without this hardware, you'd have to try and stream the Netflix app on your phone, then try and project that image onto your TV…you can imagine how difficult this can all be. 
Not to mention, none of us want to be logging in and out of apps just to watch our favorite shows. 
Roku puts all the apps in one place. 
Just in 2019, the stock is up 309%. That's quadrupling your money in less than a year. 
Since its IPO, you could've cashed in as high as 540%. 
Investors are catching on about how pivotal Roku is to deliver popular streaming apps like Amazon and the new Disney+. 
Roku is at the center of it all…the doorway to all your favorite apps. 
But don't stress about missing out on quadrupling your money. 
I'll show you a $10 investment opportunity that could both triple your profit and income at the same time. 
They also are involved in the hardware space, and could change the streaming landscape by themselves. 
More on that in a second. 
Last…
#3 way to play the streaming wars: I'm looking at content delivery
Try downloading a movie to your computer. If you want to download The Godfather to your computer, you'd need at least 40-60 minutes carved out to wait for it to finish. 
Now, when you stream a movie, that same movie is needing to download, but temporarily to your device and at a faster clip…else you're sitting there waiting for it to buffer.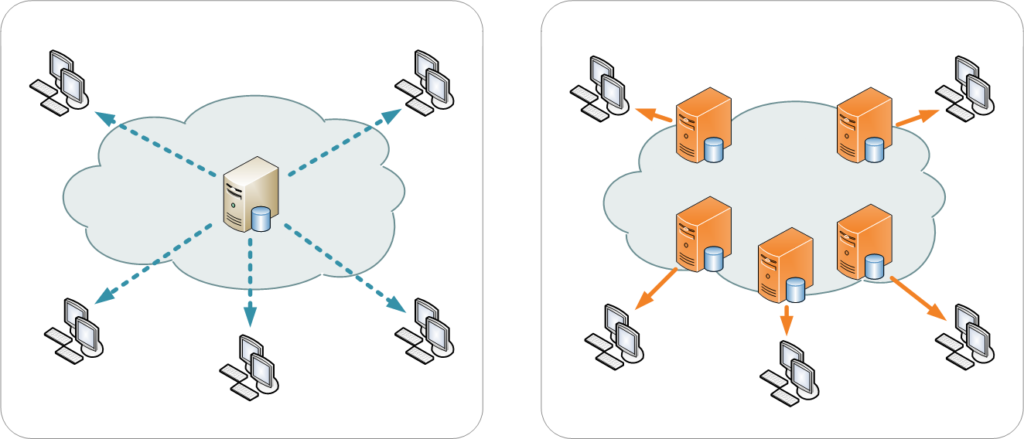 Without getting too deep into the technicals, there is a lot of software and coding going on behind the scenes to keep your streaming experience running smoothly. 
That software is a content delivery system. That consists of server space, or data management, content delivery management…there is a whole slew of services packed into that content delivery experience. 
Bottom line…
If Netflix took 60 minutes to stream a movie…or it spent the whole movie buffering…you know…this symbol on your screen…
Most people would not spend their evenings watching Netflix. They'd go back to cable, right? 
Well, content delivery keeps the final viewing smooth for you to enjoy your shows. 
Meaning, these companies need top notch content delivery companies. 
Here's the rub…
You need to be investing in the companies that will "win" no matter which streaming service is the best.
I showed you the three areas to watch…
And the $10 opportunity I'll show you is involved in all three areas which means it's only a matter of time before it takes off…
This relatively small company is in multiple arenas in streaming. 
They have a hand in advertising as all their content will include some sort of advertising from outside vendors. 
Their stock trades for less than $10.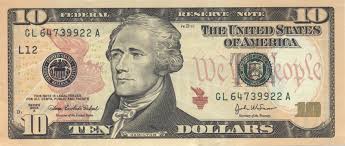 They run just under $180 million in revenue each year. 
Compare that to a company like Roku who does $512 million per year…
And this company has almost 190% of growth in front of them to catch up with Roku…before taking on the bigger companies. 
Which is one reason I expect this "gold rush" streaming company could triple their profit and income at the same rate of speed. 
…Multiple analysts predict its price will triple…
…JP Morgan just increased their stake in this streaming play by 442%
…Renaissance Technologies dumped 1,223% more into this investment
…Prudential increased their slice by 431%
…Clearline Capital bumped their share by 161%
Big money is jumping in. 
And for good reasons. 
See, not only is this streaming "gold rush" company working in hardware and advertising…They also are dipping their toes into some advanced technology to improve content delivery.
This sub-$10 play is building Artificial Intelligence (AI) into their hardware. Gardner expects AI to create over $3.9 trillion in business value in just three years. 
My top streaming play is already ahead of the game. 
Here's what they're building. 
The most frustrating experience users are having right now is not being able to find the best shows that fit their likes.
People are getting overwhelmed by all the choices about what to watch next. And it's getting worse.

You search through their pre-made 'selections' for your next show, but you're faced with 10-20 different options and you don't have time to watch them all. 
Maybe you do some Googling to check reviews on a few of the shows…
Maybe you ping your buddy and ask what they're watching…
Other than that, you play Russian Roulette by hitting *play* on the first show on your list and hope it's good. 
Well, my #1 streaming play has built AI to determine based on your viewing likes and dislikes the top shows you'll love to watch next.
It's pure machine learning based on building a viewing experience centered on you. 
Apple beat their competitors because they focused on building an experience around their products. A product that keeps consumers coming back day after day. 
If my #1 streaming "gold rush" play develops advanced AI that keeps viewers hooked in early 2020…They'll absolutely dominate the streaming space because everyone will want their technology
They're launching this product early 2020…and when they do…I expect the stock to skyrocket immediately. 
The time to invest is right now as the streaming wars "intensify" as Forbes claims. 
Like I told you before. 
I've built a 30-year career picking stocks. 
I've helped readers getting in early on stocks before they shot up including: 
This track record allowed me to beat the S&P 500 since 2005.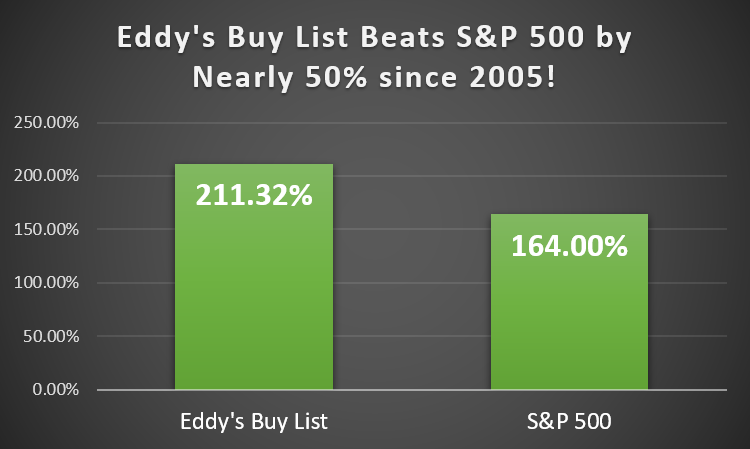 If you're not beating the market every single year, pay close attention to this next section
Not to mention, to be able to build an ETF that's publicly traded. 
My philosophy boils down to finding companies who have a unique edge in their specific niche.
That edge may be they dominate their niche…or, in our streaming war investment…they are the necessary companies streaming companies need to thrive. 
With their AI solution…
Streaming companies could be relying on them for customer retention and experience…thus making them even more valuable.
That's why you shouldn't worry that you missed out on Netflix's 3,713% rise…or even Roku's 305% run in 2019. 
TV has continued to deliver huge profits when it is disrupted. 
1980s plasma TVs with few channels: 
Early 2000's: introduce satellite + many more channels: 
DirecTV popped 465% in 10 years. 

Dish Network soared 3,745% in just five years. 
2010's: Beginning of 'on-demand' TV + foundation of streaming (Netflix)
Netflix would've handed you a 3,713% winner since they started streaming TV in 2007. 

Charter Communications is up 1,175% since 2009. 
2020: Streaming Wars "Gold Rush": 
An opportunity to TRIPLE your profits and your income starting with just $10
To see this #1 streaming "gold rush" investment FOR FREE…
pick up a copy of my brand-new book
Streaming Wars: The #1 Investment to Dominate TV
.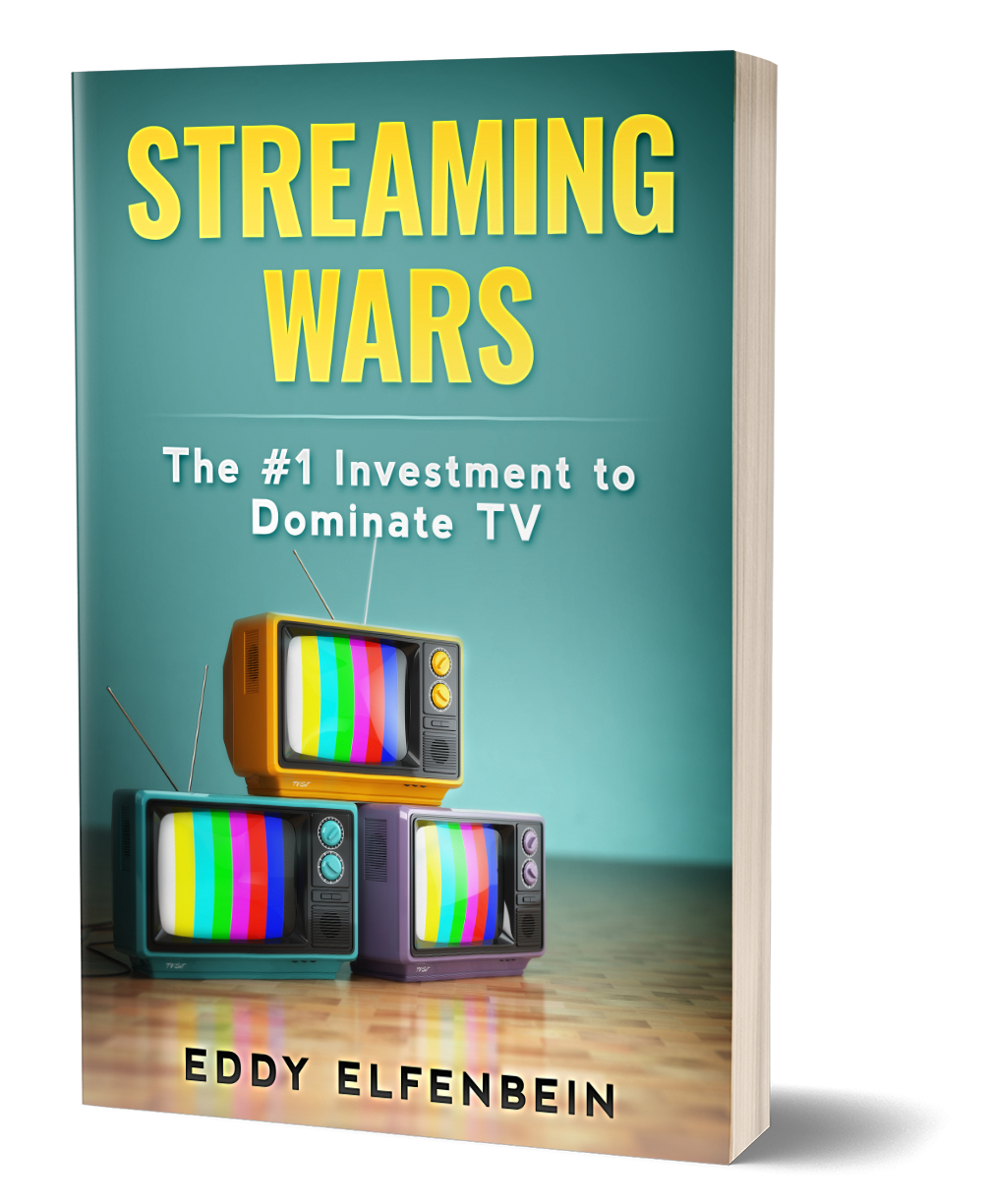 Inside, I'll tell you everything. 
You'll get the name of the company…
The ticker symbol…
The complete backstory on the enterprise…
And, most importantly, the full details on the groundbreaking AI work, hardware and advertising they're doing in the streaming and hardware space. 
This company has already partnered with Amazon, Netflix, Hulu, Disney…all the big players to deliver amazing television in the US and across the globe. 
I suggest starting with a $10 dollar bill…and the company I'll reveal inside my brand new report. 
As you can imagine, this is valuable information, which is why this streaming report is valued at $97. 
But, on this page only, you can get your copy free.
And that's quite a steal when you could potentially triple your money AND your income with one small investment. 
From now on, every time you fire up Netflix…you can smile and know you're making money.
From now on, you'll know you're in the true "winner" of the streaming wars. And you're invested with the company with the best chance to profit. 
From now on, you'll be ahead of the game…investing in growth stocks with the possibility to jump triple digits.
But, honestly, this is just the beginning. 
Because the streaming wars is just one of dozens of sectors I research every single day. Research that over 52,000 people want to see.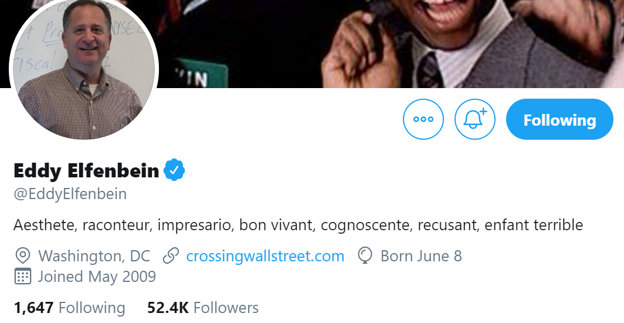 There are more companies out there…companies with an edge…companies dominating their in…that are ready for your investment. 
I bring this up because just knowing the ticker symbol of one stock can grow your wealth now. 
But, like I've done for decades, I want to help grow your wealth multiple times for years to come.
That's why I built my service, Growth Stock Advisor.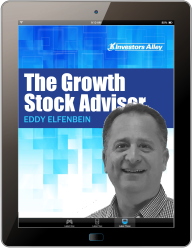 It's a premium service designed to find the very best growth stocks on the market and deliver them right to your inbox. 
I'm talking stocks like: 
…A solar company that we recommended in 2018…it's up 164% in 17 months. 
…A laser company we recommended it in 2017…and banked 65% in just five months. 
…An aerial vehicle company we recommended in 2017 that rocketed 144% in 11 months. 
And that's just to name a few. 
These are the kind of opportunities I'm digging up for you every single month. 
Because every month I'll be sending you a link to my private monthly report that delivers a brand new stock pick for you to consider. 
Here's a sample issue of what you'll get.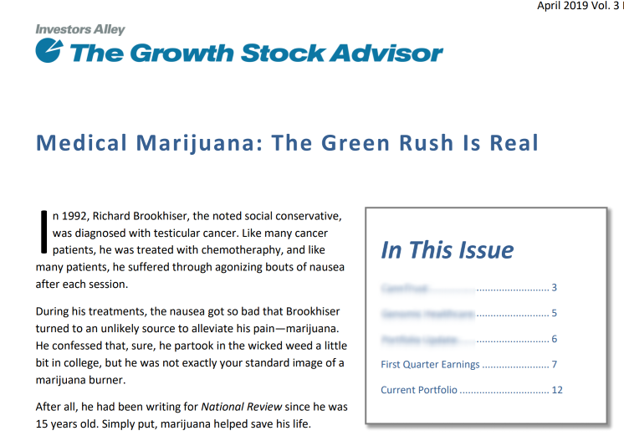 A full 10-12 pages each month with updates on your stocks, plus brand new research. 
No fluff. No lengthy writeups. Just stories and facts. 
If you're looking for high growth opportunities for your portfolio without taking massive risks…Growth Stock Advisor is worth a look. 
It's my flagship newsletter with thousands of readers each month. 
I make the recommendations…you buy the stock. It's that simple to use.
When you join Growth Stock Advisor today, I'll add in my brand-new special report, Streaming Wars: The #1 Investment to Dominate TV (a $97 value), absolutely FREE. 
The normal rate for Growth Stock Advisor per year is $197. 
I shared with you some of the winners in our portfolio already a 164% and 144% winner. 
Even if you invested a mere $1,000 into each of these, you'd end up with $3,080 in profits. 
Just one triple digit winner would pay off your $197 in a snap.
But listen closely…
Because this streaming stock is about to break loose… I'm prepared to discount my fee to $97 if you take action with me. 
You already are getting my streaming report valued at $97…it's like you're getting your subscription for free. 
$97 is less than a nice steak dinner with wine and dessert for two…
It's less than what you'll pay for cable this month if you haven't cut the cord yet…
Yet, I'm offering you potential growth stock picks for a full year that could transform your portfolio for just $97. 
That's quite a bargain especially as I've shown readers these kinds of winners in the past: 
Just $5,000 into one of these plays would generate up to $39,300 in profit!
So $97 is quite a deal. 
But, I have one more discount to give you…
Not only that, more stock opportunities to show you for no extra charge.
In fact, I have three more ways to play the streaming wars, These companies are involved in my three core areas:
Advertising, hardware, and content delivery.
Here they are for free.
A company in the advertising side for streaming companies. I mentioned Adobe has popped over 641% with their work in streaming. Another company is up 82% in 2019 and I see an $80 move coming quickly.

This second company has popped 98% since 2018, but there is room to room, I believe. They're involved in the backend content delivery of streaming content. They've worked with Netflix, Hulu, Amazon, Disney, Fox…the list is endless. They continue to be a dominant player in content delivery online. Their stock has room for another $100 move if they continue to add more streaming clients. Definitely a stock to watch. 

The third company has over 25 million subscribers…and they continue to grow in the hardware space. We need more hardware in streaming and they're carving out their own niche in streaming. The stock is moving fast, you need to get in now.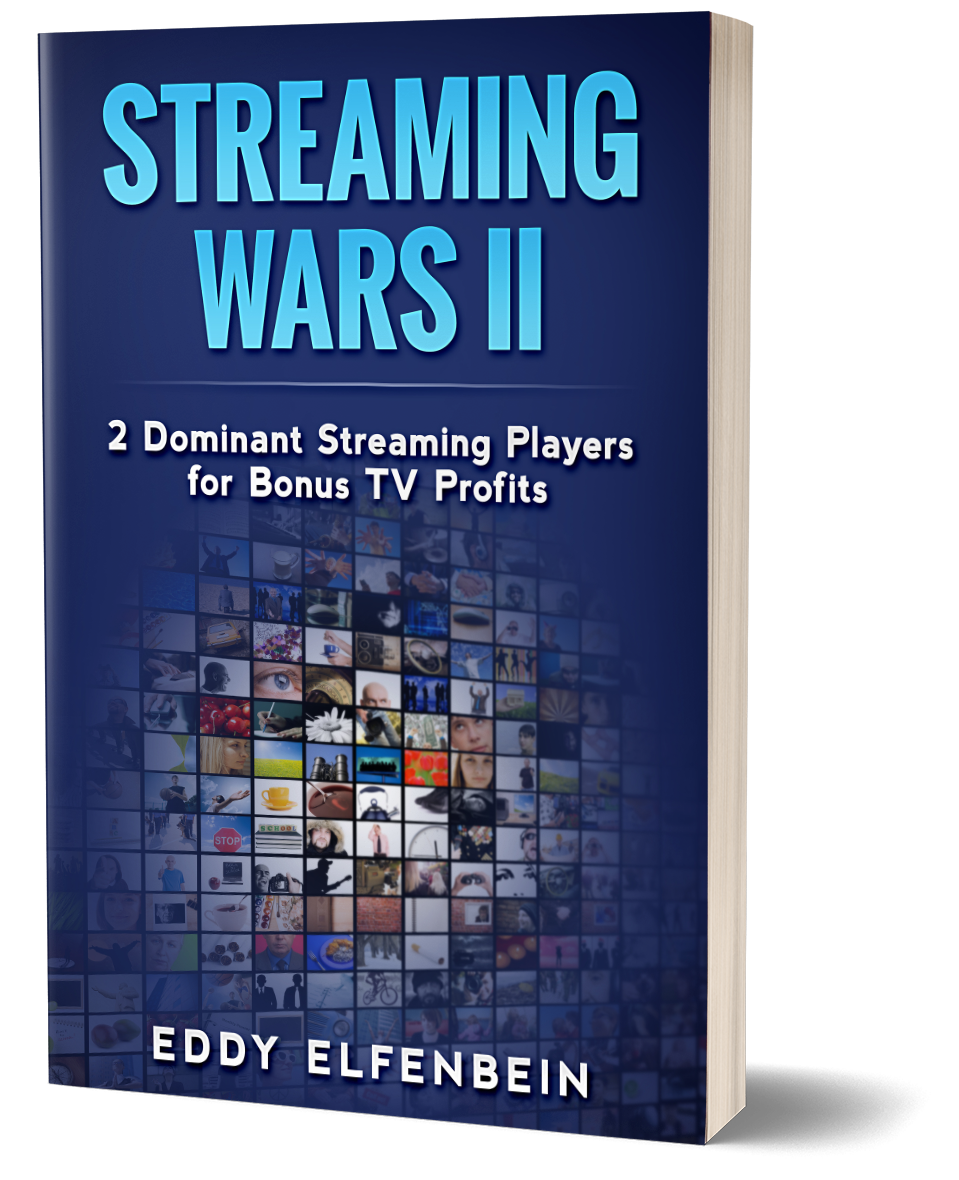 I've packaged these three into my second special report, Streaming Wars II: Two Dominate Streaming Players. 
You'll receive the ticker symbols, of course.
Plus, a full background on these companies and why they could grow quickly in the next 12-24 months. 
That report is also valued at $97. But you can claim it for FREE. 
And I won't stop there. 
I have two more reports to give away. 
These will give you a taste of how many sectors you'll profit from inside Growth Stock Advisor. 
Again, read my recommendation and buy the stock is all you have to do.
Here's BONUS #1:

How 5G Will Disrupt $4.3 Trillion Dollar Industries
And Hand You Up to 200% Gains in the Process
5G is taking over the globe.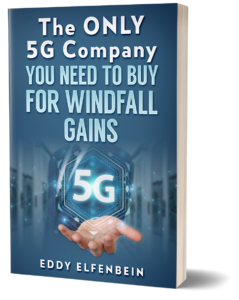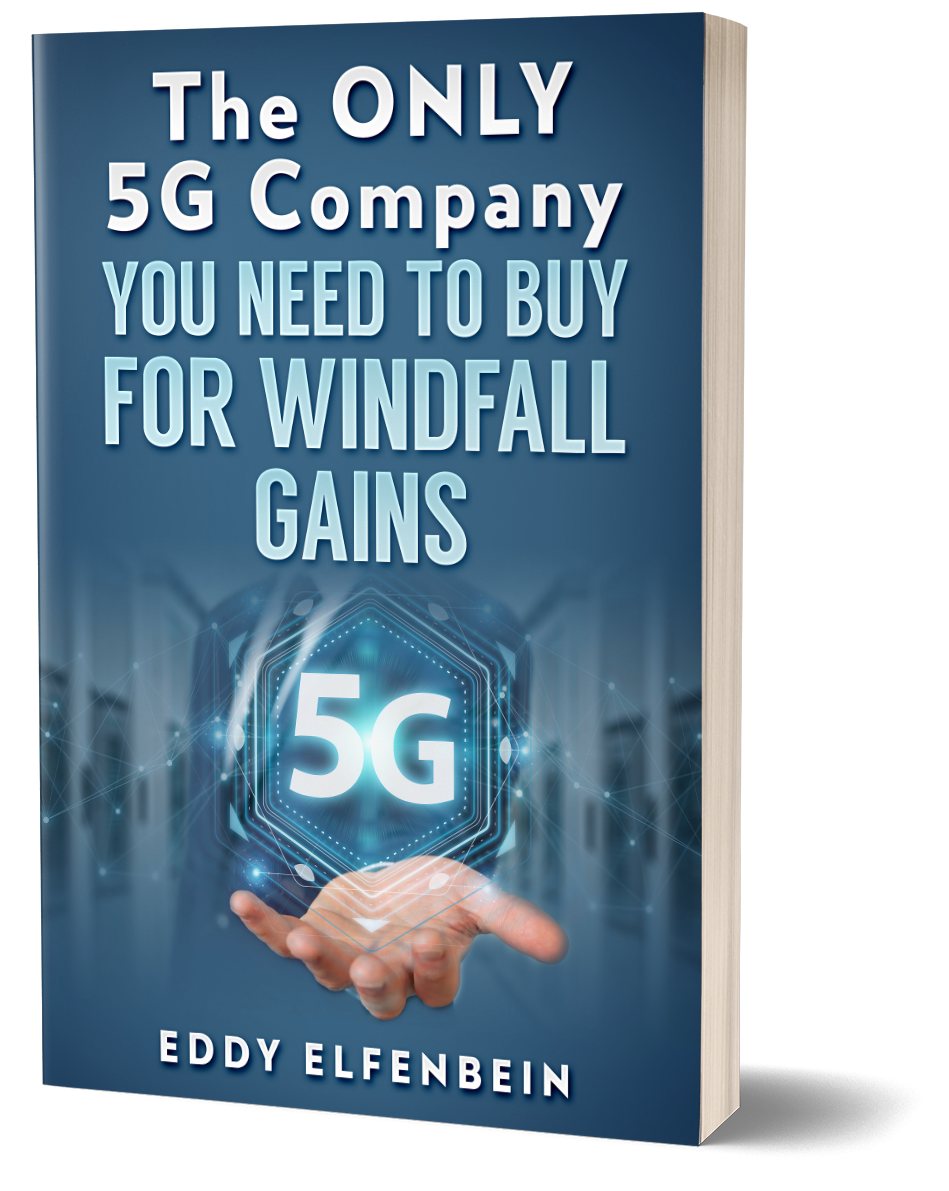 CNBC recently stated…
"[5G] has the potential to transform the internet"
Multimillionaire CEOs are chiming in, some declaring…
"5G is going to be a game changer for society"
And even President Trump knows the power of 5G, saying…
"The race to 5G is a race America must win, and it's a race, frankly, that our great companies are now involved in."
½ of America will be on 5G by 2025…
And I've found the #1 company that could make the biggest gains…at the fastest pace. 
They have a 28-year deal with Verizon they just inked…
They also have landed partnerships with AT&T and T-Mobile/Sprint. 
I recommended this stock in November 2018, and right now it's up 48% thanks to the 5G boom happening. 
But there is more room to run…a lot more room.
This explosive 5G company runs the towers 5G transmitters need to send out a signal. 
Something like this: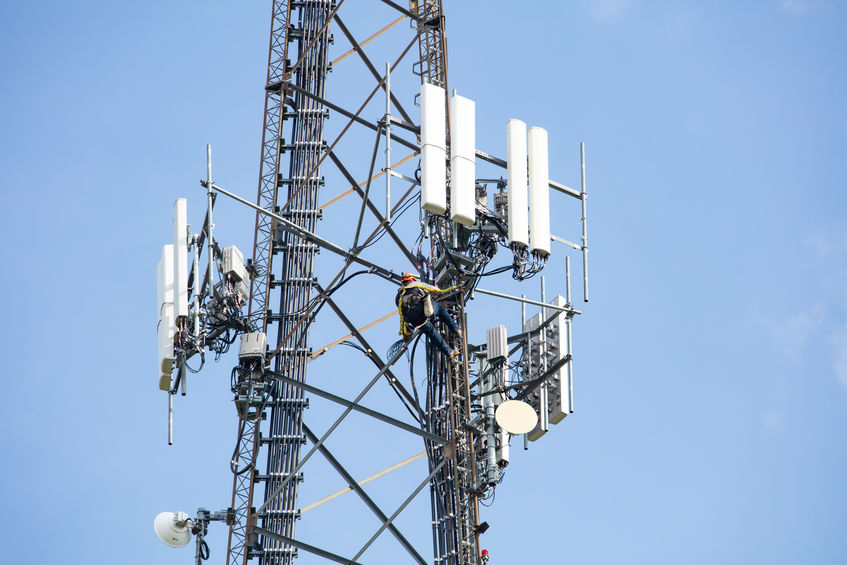 The 5G company I recommend owns 171,000 of these puppies.  And they're expanding rapidly across the globe. They just spent $1.85 billion to acquire 5,500 towers in Africa!
Much like my streaming wars pick…you could also enjoy a 200% bump in profit AND enjoy an income stream every quarter while you hold the stock. 
Insiders picked up over 370,961 shares this past year because they see a big move coming. 
I do too. 
Get this 5G pick inside my special report — The Only 5G Company You Need to Buy for Windfall Gains. 
That's a $97 value free if you join me today. 
But that's not all. 
Here's BONUS #2: 
The Pot Sector is Growing EVEN FASTER
Than the Streaming TV SectorInvest Now!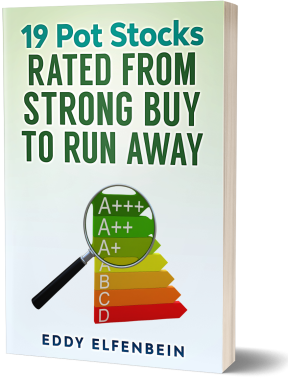 The market for legal cannabis is expected to soar from $9.3 billion (as measured in 2016) to over $146.4 billion in 2025. That's a 1,474% jump!
As investors we normally don't get a second chance to get in on the ground floor. We've been given that second as cannabis stocks have taken a beating the past 12 months. 
…Tilray is down 85% from its highs.
…Canopy Growth has plummeted 61% from tis highs.
…Aurora Cannabis is down 65% in the same timeframe. 
Meaning, we have a new opening to get in at pre-2017 prices. 
Remember what happened in 2018?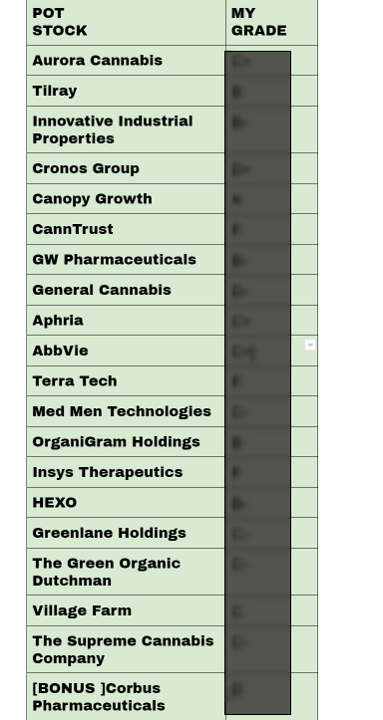 Tilray launched 508%…Canopy boomed 542%…Aurora jumped 361%.
With this industry poised for 1,474% growth…this industry and its stocks can only go up from here. 
I'm a value investor, and I look for when stocks are on sale. 
That's why I created my 19 Pot Stock Report Card. 
I'll take the most popular cannabis stocks and give them a grade…A (for great) to F (stay away). 
From there, you'll have an idea of what pot stock would make a great buy and hold before pot stocks move another 500%+ in the next 12-24 months.
I include a 20th bonus grade in there for you as well. 
This cannabis industry is set to boom again. Now that all the 'get rich quick' investors are out…now is when the real money can be made. 
Get your copy of 19 Pot Stocks Rated from Strong Buy to Run Away right now as I share the best cannabis stocks to invest in now while they're cheap.
Both of these reports are yours free…a value of $194 as well…they're yours when you claim them right now with your subscription to Growth Stock Advisor. 
At the moment, you're getting four bonus reports valued at $388. 
Plus, a 1-year subscription to Growth Stock Advisor valued at $197…
For just $97. 
But I have one more discount to share if you stick with me. 
And it's worth it as $97 is still a steal.
If you could triple your profits with just one of my picks….
that would turn $10,000 into $30,000, which would pay for your subscription 206X over.
Still, to make this even easier for you to take action today…
If you click the button below and get started with Growth Stock Advisor today with me, 
I'll cut the price on this page to $49 for 1-year. 
This offer won't be up forever. 
And the opportunity to profit from the streaming wars could be gone in a flash. That's how fast this industry is growing. 
Click "Join Now" below to claim your streaming wars