Deadline to Collect Your August Dividend:
Former Air Force Captain & Renowned
Income Investor Tim Plaehn Presents

BUY AND HOLD THIS

DIVIDEND STOCK


FOREVER

The safe high-yield stock that pays a dividend every month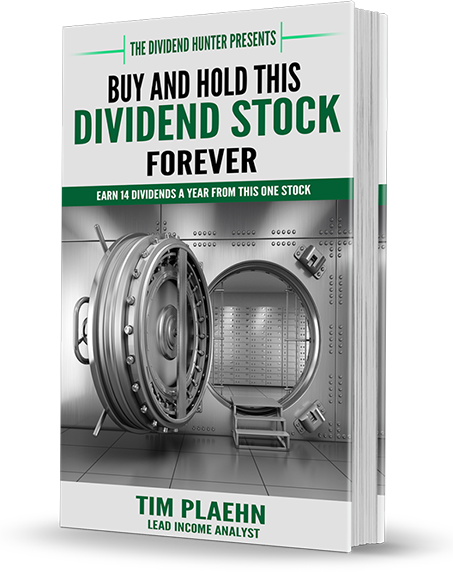 Inside the Report
You'll Discover:

A Hands-Off Way to Amass Wealth For Your Retirement
using Tim's proprietary strategy of finding companies that regularly increase their dividends.

How to Access the Monthly Dividend Paycheck Calendar
that is set up to make sure you receive a minimum of 6 paychecks every month and in some months up to 14 paychecks from reliable high-yield stocks built to last a lifetime.

BONUS RESEARCH: Another High-Yield Stock for Income Right Now
with regular dividend payments and steady growth that has produced an average total return of over 15% per year.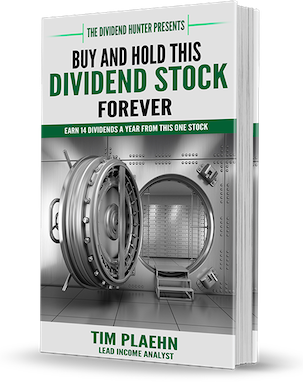 Buy this stock by
Friday, August 27th


to collect a new monthly dividend paycheck.

There is simply no other stock that can be counted on to pay you 12 dividends per year and provide a safe, growing cash income stream in retirement.

This stock should be at the core of your income portfolio. If you don't own it, buy it today. If you do own it, buy more. Hold it forever and leave it for your grandchildren.
"I am a satisfied customer of yours, having finally found an advisor who reflects my view on investing for income. I'm 66 so income is my primary goal but I want stable vehicles as well. I am using many of your recommendations and some tax free positions to fund my retirement. Thank you!"
Wade J, Powhatan, VA
Since joining you in late 2016, we have done well with your recommendations. Our yearly dividends are currently $39,000+ and with a few covered call options, it is well over $40k. With this much extra income, life is good. (We are leaving on a 10 day Caribbean cruise today!)"
Mel G, Las Cruces, NM
Just a quick note to say the new breakdown by Conservative - Aggressive - Fixed Income is a HUGE benefit to my dividend investing. As a new subscriber, I am just getting started building out my Dividend Hunter portfolio, and this list will certainly help me create a mix of investment styles to balance my risk/reward desires. Thank you!
Alan L, Galveston, TX