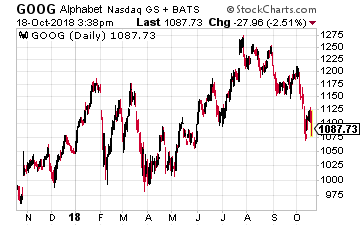 If you ask some of the analysts on Wall Street what company is winning the race to build a successful autonomous vehicle, you will usually get an answer that focuses on a technology company. Names like Waymo, the autonomous vehicle division of Alphabet (Nasdaq: GOOG) or Wall Street darling Tesla (Nasdaq: TSLA).
Yet to me, the race is far from over. Among the many self-driving projects under way by technology companies, start-ups and the traditional automakers, none have launched fully as public services. This means assessing who is 'ahead' in developing self-driving cars is next to impossible.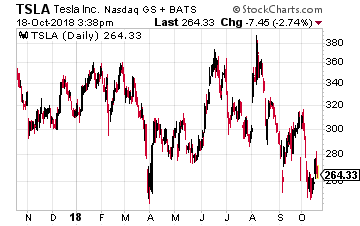 Or as GM president Dan Ammann said recently to the Financial Times, "We see this as the race to the starting line." In other words, the real race hasn't even started.
It's a Crowded Field
That is a correct assessment since nearly every major global automaker is working on autonomous vehicles. That is evident by looking at the automotive calendar over the next five years that is filled with prospective launch dates for self-driving vehicles.
GM has announced it plans to launch a service in 2019, while Toyota wants to have robo-taxis ready by the Tokyo Olympic Games in 2020. Ford plans a service by 2021 and Renault by 2022. Volvo pledges that a third of its cars sold will contain autonomous technology by 2025. Waymo, which has racked up more than 9 million test miles — far more than any other company in the sector — has already begun a trial service for potential customers.
The one trait most common in these efforts is that it requires immense amounts of cash. That has led to a host of partnerships. Here are just a few of them…
The aforementioned Waymo, has partnered with Fiat Chrysler. Ford is partnering with a start-up in Pittsburgh named Argo AI, another start-up company, Aurora, founded by former Waymo director Chris Urmson, is working with Volkswagen, Hyundai and the Chinese electric vehicle firm Byton. Other carmakers have chosen to develop their own technologies… these companies include Toyota, Renault Nissan, Daimler and Tesla.
But even the guys going alone are forging some partnerships. In early October, Toyota announced a deal with the Japanese tech giant Softbank to create a range of services using self-driving vehicles. These services range from food and goods delivery to medical check-ups, as the Japanese carmaker looks to deepen its links with technology groups to adapt to the era of autonomous driving.
This partnership will combine Toyota's self-driving technology with SoftBank's platform for the internet of things. The $17 million joint venture, called Monet Technologies, will provide mobility services and envisions using autonomous vehicles developed by Toyota.
GM Is Cruising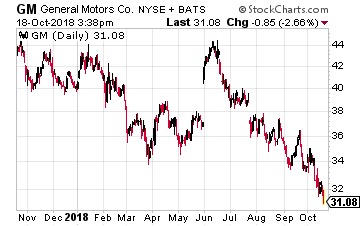 General Motors (NYSE: GM) seems to have bolstered its claim to be the leading carmaker developing self-driving systems after Honda invested $750 million into its Cruise division, with the promise of a total of $2.75 billion over 12 years.
The reason I say that is that Honda had spent two years talking to Waymo and checking out the technology that most on Wall Street seem to think will be the winner in the space. And as recently as April, the deal looked to be done. Yet, Honda walked away from Waymo and went with GM's Cruise, which strikes me as very significant.
Honda's tie-up with Cruise brings three very important things to the company. The first is validation for the company's technology from another automaker. The second is that during the public announcement, GM CEO Mary Barra praised Honda's "geographic reach". That told me that GM's Cruise plans to leverage its new shareholder's international presence to also launch in markets far away from Detroit, such as Japan.
Finally, and perhaps most important is money. After Honda invests the entire $2.75 billion, GM will have $9 billion to scale up its autonomous vehicle effort without further using GM's funds.
This agreement with Honda followed on the heels of SoftBank's $2.25 billion injection into Cruise in May. This funding will be split into two parts, with $900 million provided at the closing of the transaction. The remaining $1.35 billion will be injected once the autonomous cars are ready for commercial deployment.
Softbank was impressed with the progress Cruise has made. At the time the deal was announced, Michael Ronen, managing partner at SoftBank Investment Advisers, said GM Cruise's combination of developing its own software and hardware gave the company a "unique competitive advantage".
How to Play It
With such a crowded field and so many possible winners, you may be wondering how best to play this.
At the moment, I would opt to go where both Softbank and Honda have gone – with GM and its Cruise subsidiary. Honda's investment values Cruise at $14.6 billion, up from $11.5 billion when SoftBank made its initial wager earlier this year. Cruise's worth has been on the rise since GM acquired the company about two years ago for $581 million in cash. Adding in bonuses and other payments to key employees, the deal was said to have cost the company closer to $1 billion.
Of course, you can't buy Cruise yet. But I believe GM will eventually spin off Cruise in order to realize its value for GM shareholders. Cruise is already worth about a third of GM's market capitalization and it will climb even higher.
Earlier this year, GM did meet with investment bankers to look at long-term future options, such as issuing a tracking stock to list shares in Cruise or to eventually sell stock to the public. No decision was made at the time as GM was still evaluating its future options. But a spinoff of Cruise may become reality within a year or two. That makes GM a buy.
Rogue US "Cartel" legally Kingpins 2,524% to American Investors
These Cartels made money hand over fist:
1. OPEC continuing to rob American's blind.
2. Standard Oil had to be broken up by the government because of its monopoly profits from oil.
3. Drug gangs spending $7,000 a day on rubber bands holding money.
4. Amazon forces entire sectors into bankruptcy and now accounting for a whopping 49% of all e-commerce.
Up until today, you could never invest in a cartel. However, I've just discovered an all American "Cartel" about to make a power move... Legally disrupting an entire industry, and making select investors a life long legacy. When it used to be illegal to rake in this sort of money... there's nothing illegal about reaping the rewards of this cartel.
It's what Mark Cuban, Bill Gates and Mark Zuckerberg have just done... doubling down to $124 Billion. Following cartels used to be the fastest way to end up in prison but following these billionaires could be your ticket to 2,524% before 2019 ends.
Just Click Here now to reveal this All American Cartel - before it's too late
.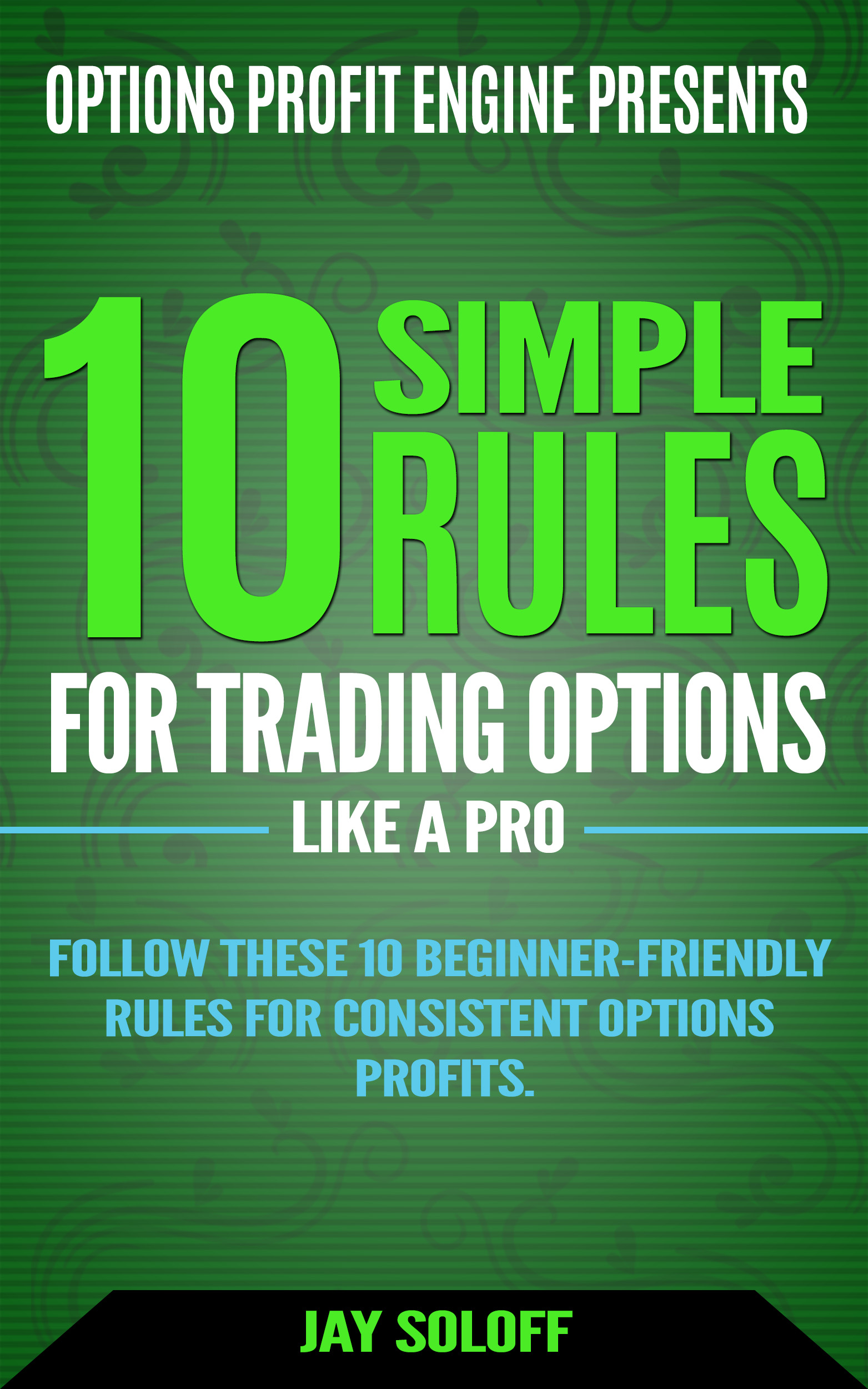 [FREE DOWNLOAD] 10 Simple Rules for Trading Options Like a Pro
Follow these 10 simple rules from 20-year professional options trading veteran, Jay Soloff and start earning a reliable extra income from options.
NO prior experience needed to master these 10 simple options trading rules. 
Enter your email below and receive access to this FREE guide...