The security officer hired to protect the richest man in the world just accused Saudi Arabia of hacking his client.
Jeff Bezos, the top dog at Amazon, hired Gavin de Becker to find out how his personal text messages wound up in the hands of the National Enquirer. The story is particularly juicy since Bezos accused the National Enquirer's parent company of trying to blackmail him in exchange for favorable coverage from the Washington Post, which is owned by Mr. Bezos.
OK, but why would this interest the Saudis? Well, it doesn't. At least not directly. Mr. de Becker claims the hack was due to the Post's coverage of the murder of Jamal Khashoggi inside the Saudi consulate in Istanbul. Khashoggi wrote for the Washington Post.
This story is starting to sound like a le Carré novel, cloak and dagger stuff, but it's real life. It also raises a disturbing question: if the richest man in the world can be hacked, how can you be safe? How can anyone be safe?
This is why cybersecurity is such a vital field, and I think it's a long-term growth opportunity. There are a number of players in the field but I want to highlight my favorite, FireEye (FEYE), and illuminate why I think its subscription-based business model makes it best-positioned to enjoy profits in the years ahead.
FireEye: The Last Line of Defense
Interestingly, I'm not FireEye's only fan. The CIA was not only an early customer but an investor as well through its In-Q-Tel venture capital arm. I also like that FireEye recently turned profitable after along period of steep upfront investments. On February 6, the company reported earnings of six cents per share. That topped Wall Street's estimate by a penny per share. Stay tuned for the next earnings report which should be out in early May.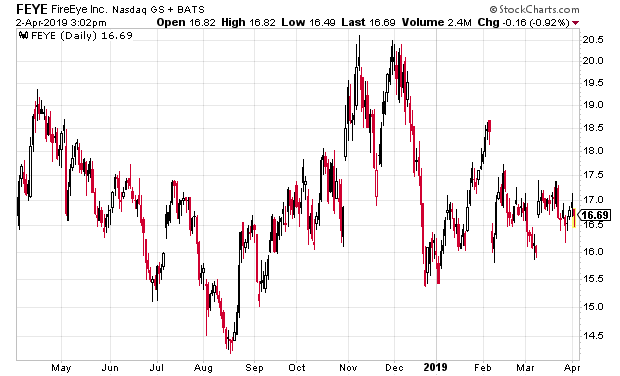 Cyber hacks are particularly worrisome because oftentimes the victims aren't aware they've been victimized. Even Google has hired FireEye. FireEye has 230 threat analysts in 19 countries that speak 32 languages. The company is present in Kiev. They can be found in Israel. They can be found in South Korea. Name any hot spot and Fire Eye is there.
So what does FireEye do? CEO Kevin Mandia, a former Air Force officer and computer security officer at the Pentagon, described FireEye as "the last line of defense after all technology fails." The company provides specialized software-based appliances under three broad categories—threat prevention, security management and security forensics.
FEYE offers cloud-based subscription services as well as consulting services to both commercial customers and governments.
FireEye's threat prevention segment provides solutions against cyberthreats that may come through the web, e-mail, file or mobile. Its security management segment offers two types of products—a central management system and a threat analytics platform. The first allows customers to identify and block attacks.
The second is a cloud-based system that lets security teams identify and respond to cyber threats. They can correlate data from a security event from any security product with real-time threat intelligence.
FireEye also has a security forensics unit. This is the really cool stuff, and it's considered to be one of the best in the industry. They have three products here: a forensic analysis system, a network forensics platform and an investigation analysis system.
The Subscription–Based Model
The key to understanding FireEye is that they're shifting their business to a subscription-based model. This is a very good idea for a few reasons. One is that it generates recurring revenue that leads to a more stable outlook for its future revenue and earnings. The margins are also higher than their previous business model. Subscriptions are nice because this seems to bring in the customers while increasing penetration with existing customers, both of which will drive revenue growth.
The new model seems to be working. In fact, an analyst at J.P. Morgan just upgraded FireEye due to their billing potential.
Let's look at some recent results.
For Q4 of 2018, the company reported record revenues and billings. CEO Mandia said, "The fourth quarter was a strong finish to a record year for FireEye," He also noted that the company "achieved full-year non-GAAP profitability for the first time in our history."
In Q4, FireEye's recurring subscriptions and support billings rose by 20% over last year. Those accounted for 82% of all non-service billings in 2018.
As good as 2018 was, the company sees this year being even better. FireEye sees 2019 revenues ranging between $880 and $890 million, and they're targeting gross margins of 75%. At the bottom line, FireEye projects earnings of 17 to 21 cents per share.
Despite their rosy outlook, the stock hasn't done much over the last three years, but I think that gives us a good opportunity. We live in a dangerous world, and Fire Eye is working on real-world solutions.
Buffett just went all-in on THIS new asset. Will you?
Buffett could see this new asset run 2,524% before the end of 2019. And he's not the only one... Mark Cuban says "it's the most exciting thing I've ever seen." Mark Zuckerberg threw down $19 billion to get a piece... Bill Gates wagered $26 billion trying to control it...
What is it?
It's not gold, crypto or any mainstream investment. But these mega-billionaires have bet the farm it's about to be the most valuable asset on Earth. Wall Street and the financial media have no clue what's about to happen... And if you act fast, you could earn as much as 2,524% before the year is up.
Click here to find out what it is
.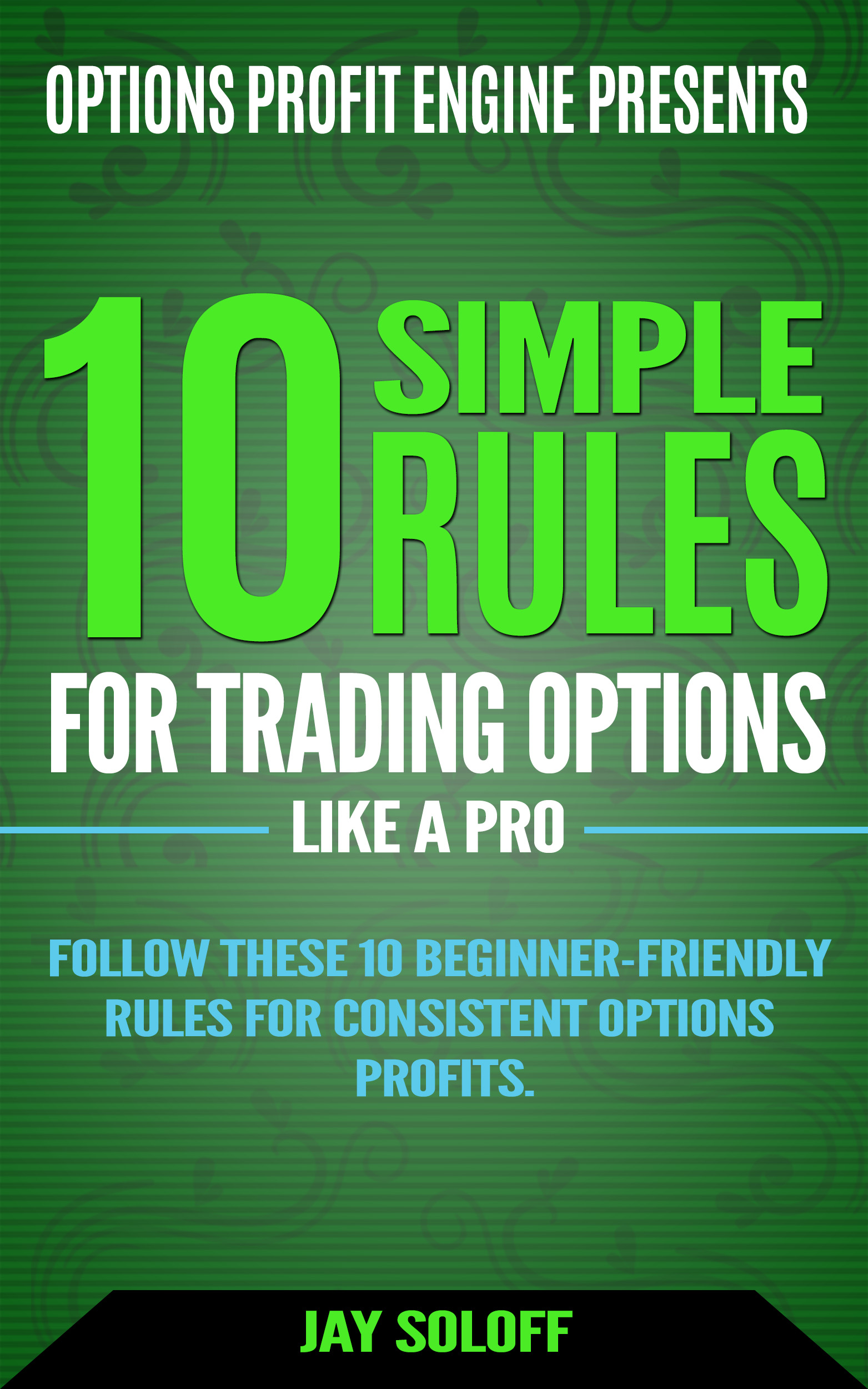 [FREE DOWNLOAD] 10 Simple Rules for Trading Options Like a Pro
Follow these 10 simple rules from 20-year professional options trading veteran, Jay Soloff and start earning a reliable extra income from options.
NO prior experience needed to master these 10 simple options trading rules. 
Enter your email below and receive access to this FREE guide...