In recent months, it has gotten harder to separate the performance of the U.S. stock market from the performance of the FAANG stocks (Facebook, Amazon, Apple, Netflix and Google/Alphabet).
Despite Facebook's face-plant, after its earnings announcement led to the worst one-day loss ever for any stock, the overall performance of the market year-to-date has been supported by the FAANG group. While they're only a 13.6% weight in the S&P 500's market cap, they're driving the market up to the tune of almost half of its year-to-date gains. Impressive stuff for just 5 stocks on their own. Here is a chart from Bespoke Investment Group that displays that fact graphically.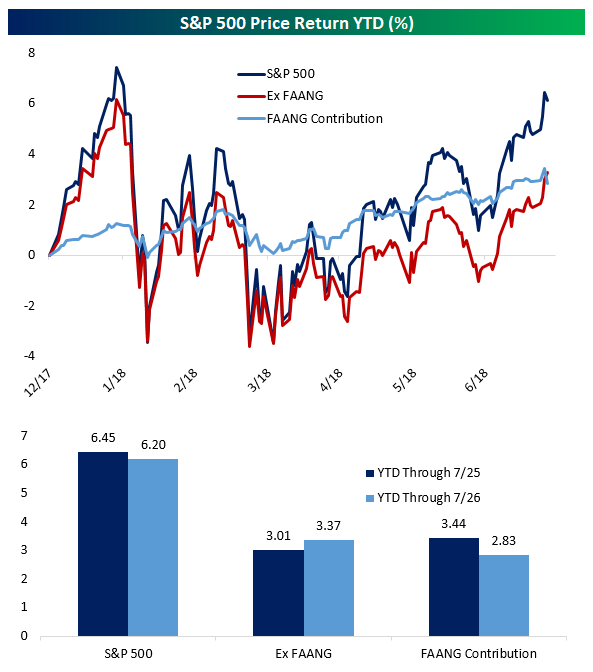 The question facing investors is, of course, whether the FAANG stocks will continue carrying the market or if their leadership is beginning to fade.
Tech Divergence
Investors have taken it as gospel that tech stocks promise unending growth, based on the over-arching macro-trend of a digital revolution across society. This makes them different from other stocks whose growth are more tied to the ebbs and flows of the underlying economy.
As for the FAANGs, they have huge valuations for a reason – these companies have built huge franchises, allowing them to still grow fast, despite their size. That's why, with the exception of Netflix, their stock market valuations have topped $500 billion and Amazon, Apple and Alphabet are approaching the $1 trillion valuation mark.
Related: Facebook, We Have a Problem
The latest earnings reports seem to show that the fortunes of these stocks are starting to diverge. In other words, some companies like Amazon continue to perform, while others like Facebook are facing more headwinds. This makes sense since they are in very different businesses.
Facebook's playing fast and loose with user data resulted in slowing user growth and engagement as well as slowing sales growth.
With Google, investors chose to focus on how smartphones contributed to outsized growth and profits, while completely ignoring that Google plays more fast and loose with data than Facebook does.
With Netflix, it was expectations that were too high. Its stunning stock-price rally came crashing to a halt after it reported 1million fewer subscribers than investors had expected.
Amazon did not disappoint though. It blew past Wall Street earnings forecasts as its diversification into higher-margin cloud computing and the dominance of its online retail business produced the first $2 billion quarterly profit in its history
One area that I will be watching in the weeks and months ahead is whether executives at these firms continue to sell their stock. FANG insiders, led by Facebook's Mark Zuckerberg (he sold $2.84 billion of FB stock) are selling stock at the fastest pace in six years. Senior executives and directors of Facebook, Amazon, Netflix and Google parent Alphabet have disposed of $4.58 billion of stock this year, according to data compiled by Bloomberg. They're on track to exceed $5 billion for the first six months of 2018, the highest since Facebook went public in 2012.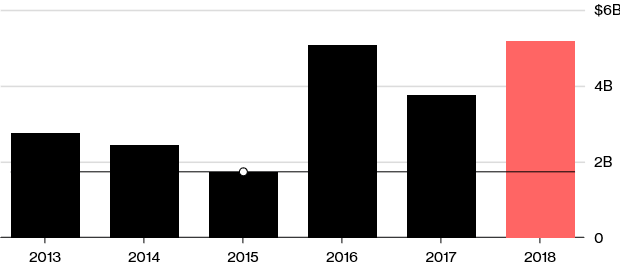 Obviously, continued selling when a stock is still dropping is never a good sign.
What the Future Holds
So what will the future hold for these tech megagiants? Eventually, their growth rate will slow.
As to the why, that was pointed recently by Mary Meeker, a partner at the Silicon Valley venture capital firm Kleiner Perkins Caufield & Byers. She said the landscape was getting more competitive for tech companies now that more than half of the world's population are online. Internet users will hit 3.6 billion people this year, reaching a majority of the world's population for the first time, according to a new report from Ms. Meeker. Growth in the number of new internet users is also slowing markedly, she said, from 12% in 2016 to 7% last year. She believes that when you get to a market with 50% penetration, new growth becomes more difficult to find. The smartphone market is proof of that.
She also thinks the giant giants will come more and more into competition with themselves. We already see that in the cloud computing sector with Amazon leading Microsoft and Google. And we are starting to see that in the digital advertising space where Amazon is moving into the territory of Google and Facebook. And also in media where Amazon is taking on Netflix.
So which of these big tech stocks should you own?
I strongly dislike the companies that make money from people's data – Facebook and Google. I believe they will have to revamp their entire business model as the rest of the world seems to be moving toward European style of regulation to protect citizens' privacy and away from the American all-is-fair-game model.
I am neutral on Netflix and Apple. Netflix is facing a ton of competition all over the world, including some very heavy competition to come soon from Disney. And its sky-high valuation implies investors are oblivious to the fact that it has competition.
Related: Buy These Streaming Giants as Netflix's Challenges Grow
I like Apple, but the nearly no-growth global smartphone has me hesitant on it. Although its services business is doing extremely well. I just wish the company would do something innovative, something it hasn't done since the death of Steve Jobs.
That leaves Amazon and Microsoft, both of which I like a lot. Amazon is already in, or will be soon, every business that touches consumers' everyday lives. The only thing that could stop the Amazon juggernaut is if the Trump Administration does pursue some sort of anti-trust action.
Microsoft has transformed itself into a growth company once again under the leadership of CEO Satya Nadella. Leading the way is its Azure cloud business. The number of new customer contracts worth more than $10 million for the company's Azure cloud platform doubled in the latest quarter. Wall Street had been expecting the rate of growth in Azure revenues to moderate, slowing to 77%. But the business continued its recent streak to rise 89% and underpin overall sales growth of 17% to $30 billion, leading to Microsoft's strongest revenue quarter in years. With Microsoft at or near the lead in edge computing, quantum computing and AI, it and Amazon looks like the best of the big tech stocks.
Plan B Investing: Mark Zuckerberg's Secret Plan to Make 2,524%
Famed Facebook founder and CEO Mark Zuckerberg has been in the hot seat over privacy issues. First the U.S. Congress and now European regulators.
He's been telling them anything they want to hear because he's already got Plan B in place and it's promising to be even bigger than Facebook.
He's already put $19 billion into and has been joined by some of America's wealthiest people including Warren Buffett, Bill Gates, Michael Dell, and Mark Cuban.
Just what is Plan B?
It's not gold, crypto or any mainstream investment but it's set to be the most valuable asset on Earth. And if you act fast, you could earn as much as 2,524% before the year is up.
Click here for immediate details.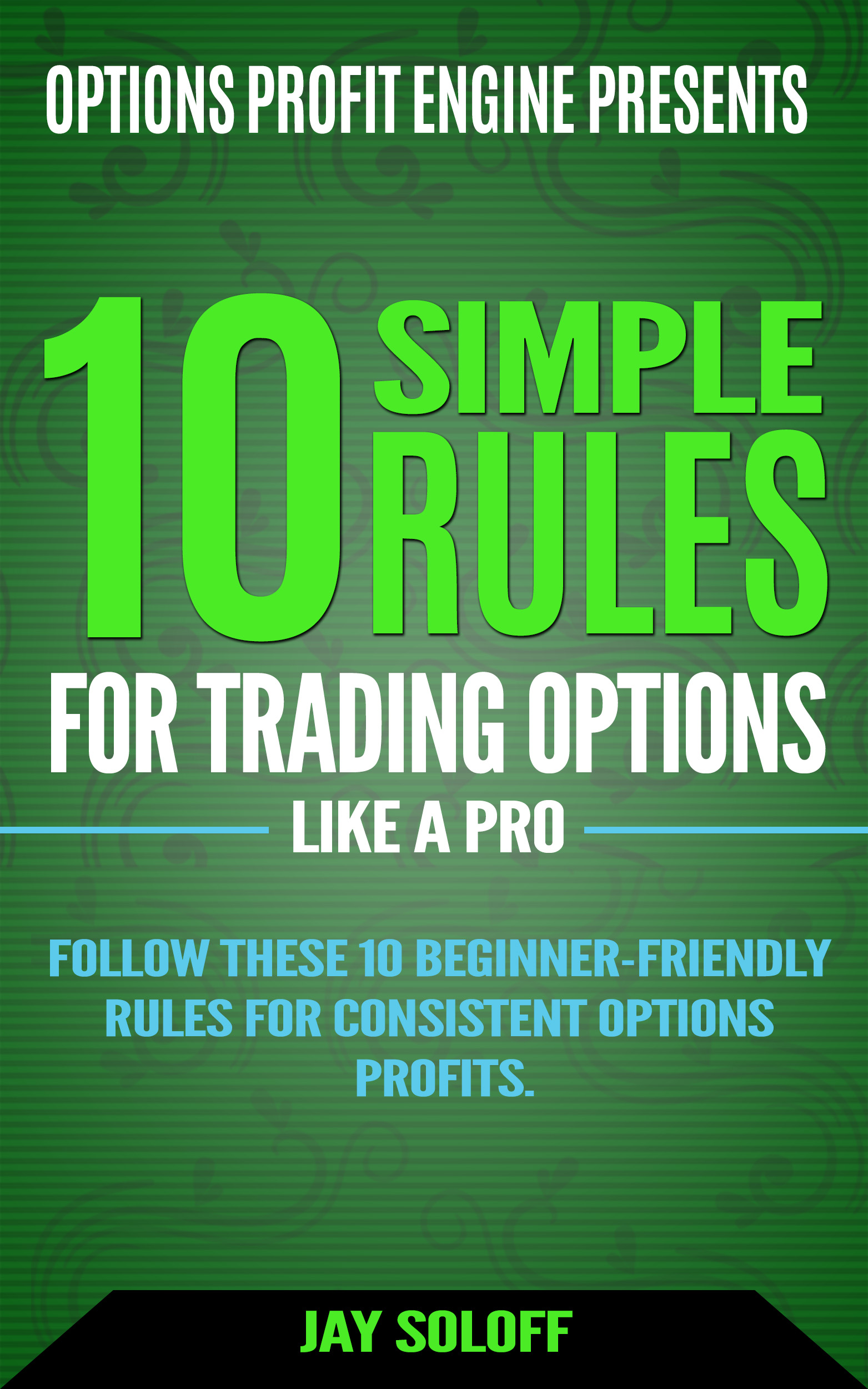 [FREE DOWNLOAD] 10 Simple Rules for Trading Options Like a Pro
Follow these 10 simple rules from 20-year professional options trading veteran, Jay Soloff and start earning a reliable extra income from options.
NO prior experience needed to master these 10 simple options trading rules. 
Enter your email below and receive access to this FREE guide...