Why is INV*AUTO INC MACHINE showing up on my credit card statement?
If your credit card statement reflects a recent charge from INV*AUTO INC MACHINE, it signifies that you have recently signed up to receive the financial newsletter Automatic Income Machine published by Investors Alley.
• What is Automatic Income Machine?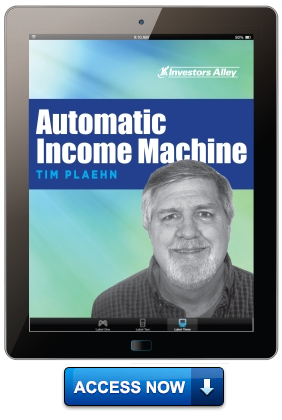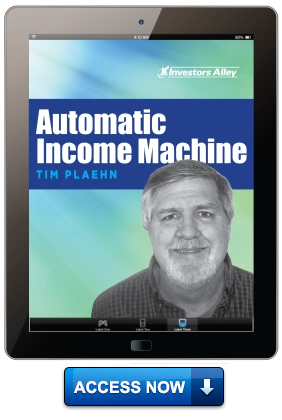 Written by Tim Plaehn, Automatic Income Machine is a new kind of disciplined, step by step wealth-building system designed for serious investors. With each issue, Tim Plaehn uses his unique cash flow analyzer system to bring you in-depth research on dividend investments that are growing their payouts at some of the highest rates in the entire market.
The objective is to provide you with a realistic, proven way to grow a small amount of money into a decent-sized portfolio that can support you and those you love for the rest of your life.
This is not an investing course, software system, or tip sheet. Instead, think of it as a coaching program for creating wealth with some pretty unique features.
As a former F-16 fighter pilot, stock broker, and Certified Financial Planner, Tim has years of experience identifying the best investments available and performing at the highest level. And, he shares that knowledge with you — in plain English — in every exciting monthly issue of Automatic Income Machine.
• Why don't I recall ordering INV*AUTO INC MACHINE?
It is possible that you signed up for a trial subscription for Automatic Income Machine without recalling it after watching our videos series that taught you how to find and invest in high-dividend-growth stocks.
If you have not seen these videos and would like to learn more about investing in high-dividend-growth stocks, Click Here.
• How can I cancel Automatic Income Machine?
We understand that Automatic Income Machine is not for everyone, so Investors Alley has made it easy for subscribers to cancel their subscription if they choose not to receive it in two ways:
1) Visit Investors Alley's customer service website for Automatic Income Machine by clicking here now or putting http://www.investorsalley.com/contact/ in the address bar at the top of your browser.
2) Or contact Automatic Income Machine by calling 1-(855) 566-6100. The customer service toll-free number is open from 9:30 a.m. to 4:30 p.m. M-F Eastern Time and will only work for U.S. and Canadian subscribers.
To learn more about the Automatic Income Machine newsletter and our other publications, click here.


Other Investors Alley Billing Descriptor FAQs
• INV*DIVIDEND HUNTER — Frequently Asked Questions
• INV*30 DAY DIVIDENDS– Frequently Asked Questions