Preferred stock shares are a hybrid security that provide attractive yields with a higher level of safety compared to common stock share dividends. Individual preferred stock issues are difficult to evaluate, so I recommend using an ETF to get preferred stock exposure in your portfolio. There is a new preferred focused ETF now available that offers a 40% yield improvement over the benchmark ETF.
Preferred shares are the middle tier of a corporation's financial structure. The preferreds sit between common shares and corporate debt, usually bonds. Like bonds, preferred stocks pay a fixed rate of income. Bonds pay semi-annual interest payments, while preferred shares pay quarterly or monthly dividends. Bonds have a fixed maturity date, while preferred shares do not, but are typically callable by the issuer. In the event of a bankruptcy bond holders have a higher claim on corporate assets than do preferred shareholders. In that bankruptcy, preferred share owners have a higher claim over common stock shareholders. More importantly preferred share dividends must be paid before common stock dividends. This means if a company wants to continue to pay its common share dividends, it must pay the preferred share dividends.
The result is that preferred shares have safe dividends, especially if the preferreds are issue by a large, financially strong corporation, and the preferred yield will be higher than the yield on the company's bonds. The open end nature of preferred shares means that share prices will decline if corporate bond interest rates move significantly higher. The interest rate risk is similar to long duration corporate bonds.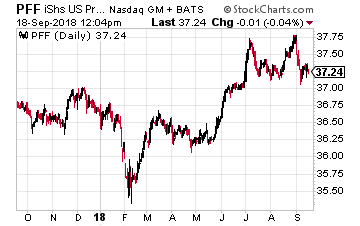 With $17 billion in assets, the iShares U.S. Preferred Stock ETF (NYSE: PFF) is three times as large as the next largest preferred stock ETF. This is the benchmark for preferred stock investing. The top holdings of PFF show the quality of companies that use preferred shares in their capital stack. The top holdings include Barclays, Inc. (NYSE: BCS), Ally Financial (NYSE: ALLY), Citigroup Capital (NYSE: C), Wells Fargo (NYSE: WFS), Crown Castle International (NYSE: CCI), and Sempra Energy (NYSE: SRE). PFF currently yields 5.6%.
The Virtus InfraCap U.S. Preferred Stock ETF (NYSE: PFFA) was launched in May 2018 to bring some active management strategies to the preferred stock ETF world. The fund managers will use four strategies to generate better returns than PFF.
Evaluate potential investments on a variety of key variables to pick investments with potential for superior performance. This contrasts with the requirement of PFF to match a specific index.
Generally underweight or eliminate callable preferred securities exhibiting a low or negative yield-to-call ratio.
Apply leverage to potentially enhance portfolio exposure.
Employ option overlay strategies primarily to seek to provide additional current
Also, opportunistic short positions may be employed to hedge interest rate risk.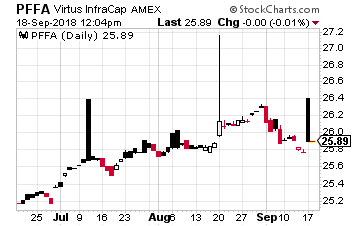 These strategies allow PFFA to significantly out yield PFF. The current monthly dividend of $0.19 per share gives PFFA a current yield of 8.8%. This is a very new fund with just $5 million in assets. The dividend may change as the fund grows. You can expect it to give you access to the preferred stock arena with a much higher yield than the benchmark ETF, PFF.
Pay Your Bills for LIFE with These Dividend Stocks
Get your hands on my most comprehensive, step-by-step dividend plan yet. In just a few minutes, you will have a 36-month road map that could generate $4,804 (or more!) per month for life. It's the perfect supplement to Social Security and works even if the stock market tanks. Over 10,000 retirement investors have already followed the recommendations I've laid out.
Click here for complete details to start your plan today
.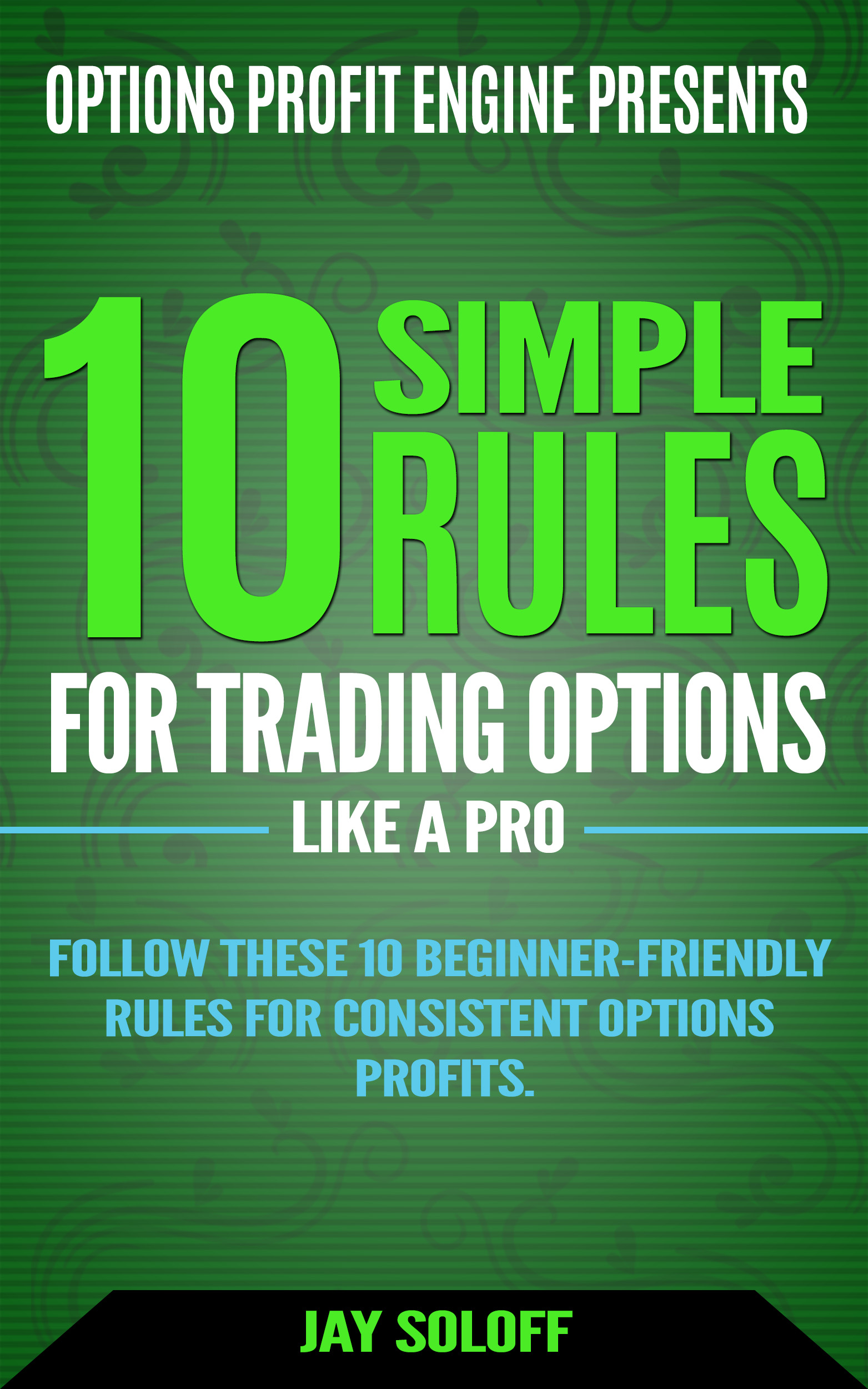 [FREE DOWNLOAD] 10 Simple Rules for Trading Options Like a Pro
Follow these 10 simple rules from 20-year professional options trading veteran, Jay Soloff and start earning a reliable extra income from options.
NO prior experience needed to master these 10 simple options trading rules. 
Enter your email below and receive access to this FREE guide...