The Tesla earnings report on Wednesday looks set to be explosive, but there's no way of knowing which way it might go. With a large move in either direction possible, investors should place the options trade detailed in this article to make money no matter which way the stock goes.
Without a doubt, Tesla (NASDAQ: TSLA) is one of the most exciting and heavily watched stocks in the markets today. Between the popularity of CEO Elon Musk (who has a cult-like following) and the buzz-worthiness of the products themselves, it's no wonder so many investors love to watch this dynamic stock.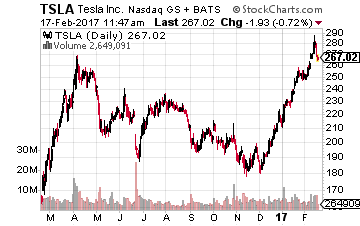 With earnings dropping after market close on Wednesday, February 22nd, interest in
TSLA is reaching a fever pitch. Everyone wants to know how Tesla's last quarter went. More importantly, they want to see how the stock will react. After all, TSLA is one the most volatile stocks out there (among the more heavily traded names).
Before we discuss a possible strategy for trading TSLA earnings, let's take a bit closer look at the company.
First off, the bad stuff. Tesla's detractors will almost certainly point to the company's lofty valuation as reason to not own (or sell) the stock. Certainly, the company's $45 billion market cap is frothy for a business that is currently posting a negative net income. Let's also not ignore the negative 15% profit margin or negative 11% operating margin.
Mostly though, investors who shy away from TSLA are concerned about standard valuation metrics. The P/E (price to earnings ratio) is negative as you'd expect for a relatively young company. However, the P/S (price to sales ratio) is also fairly bloated at 7.6x, while the P/B (price to book ratio) looks even worse at 15.6x.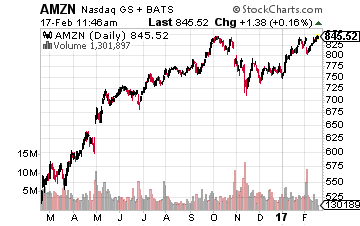 However, using valuation as a metric is almost never a great idea when we're talking about rapidly growing companies (which also tend to invest heavily in R/D). Look at Amazon.com (NASDAQ: AMZN). If you were worried about AMZN's valuation 10 years ago, you would have missed out on a roughly 2,000% return!
Is TSLA the next AMZN? Who knows, but it's hard to doubt what Elon Musk has accomplished so far. With TSLA, the company is already generating about $6 billion in sales per year with only a few products available. We're mostly talking about electric cars to date. But don't forget, the company has merged with Solar City (another one of Musk's companies) and can start offering solar panels and energy storage solutions.
The company's massive battery factory has just come online, and that's sure to reduce costs moving forward. It will also allow much more efficient production of batteries, which will lead to more cars being produced along with anything else TSLA wants to use its batteries for (like a smart home or power storage solution).
Okay, back to the imminent earnings release this week. Little of what I just discussed will have much impact on earnings, which are short-term in nature. However, the fundamentals do speak to the company's long-term potential (and possible roadblocks). A savvy investor will understand the big picture before making trades based on short-term information.
Mostly though, the takeaway is that there are competing forces at work when it comes to TSLA. It tends to be a battle of valuation versus potential – the former representing the short side, the latter forming the buyers group. The result is a lot of volatility in the stock, and possibly huge swings around earnings.
In fact, past earning have produced plenty of wild swings. This quarter, the options market is expecting a move of $19, or roughly 7%. (That number comes from the at-the-money straddle, or the ATM call and put combined, in the expiration week of earnings.) On average, the options market typically predicts a 7%-8% in TSLA post-earnings release.
Given how much of a battleground stock TSLA has become, I think 7% seems fairly low this time around. However, I don't recommend buying the straddle. $19 for one straddle means you're spending $1,900 to buy one. That's a lot of money to drop on an extremely short-term event.
Instead, let's look at an options strangle. The strangle is a similar trade to the straddle, but it uses out-of-the-money options instead of ATM contracts. The result is a cheaper strategy, but one where the stock has to move farther to make money than it would have if you had used a straddle.
For example, with TSLA trading at $270, you would need the stock to go to roughly $250 or $290 to make money on a $19 straddle. Instead, let's look at the 25-delta straddle (the call and put are the 25 delta options in the chain). In this case, it would mean buying the 285 call and the 255 put. The total cost of the trade is around $7.50.
In order to profit on this strangle, you'd need TSLA to move to $247.50 or $292.50 just to break even, or about an 8% move in either direction. However, your cost of $7.50 is just 40% of the cost of the straddle. That's quite the discount for just a 1% bigger move than what the straddle predicts.
Keep in mind, you only want to enter this trade if you think TSLA has a strong chance of moving 8% or more after earnings, but you aren't sure of the direction. It would be far cheaper to utilize a strategy which has a directional bias.
This time around, I think it's anyone's guess which way the stock jumps. However, most investors do believe a big move is coming (hence the 7% expectation in the options market). Regardless, it's going to be very interesting to see what happens after market close on the 22nd.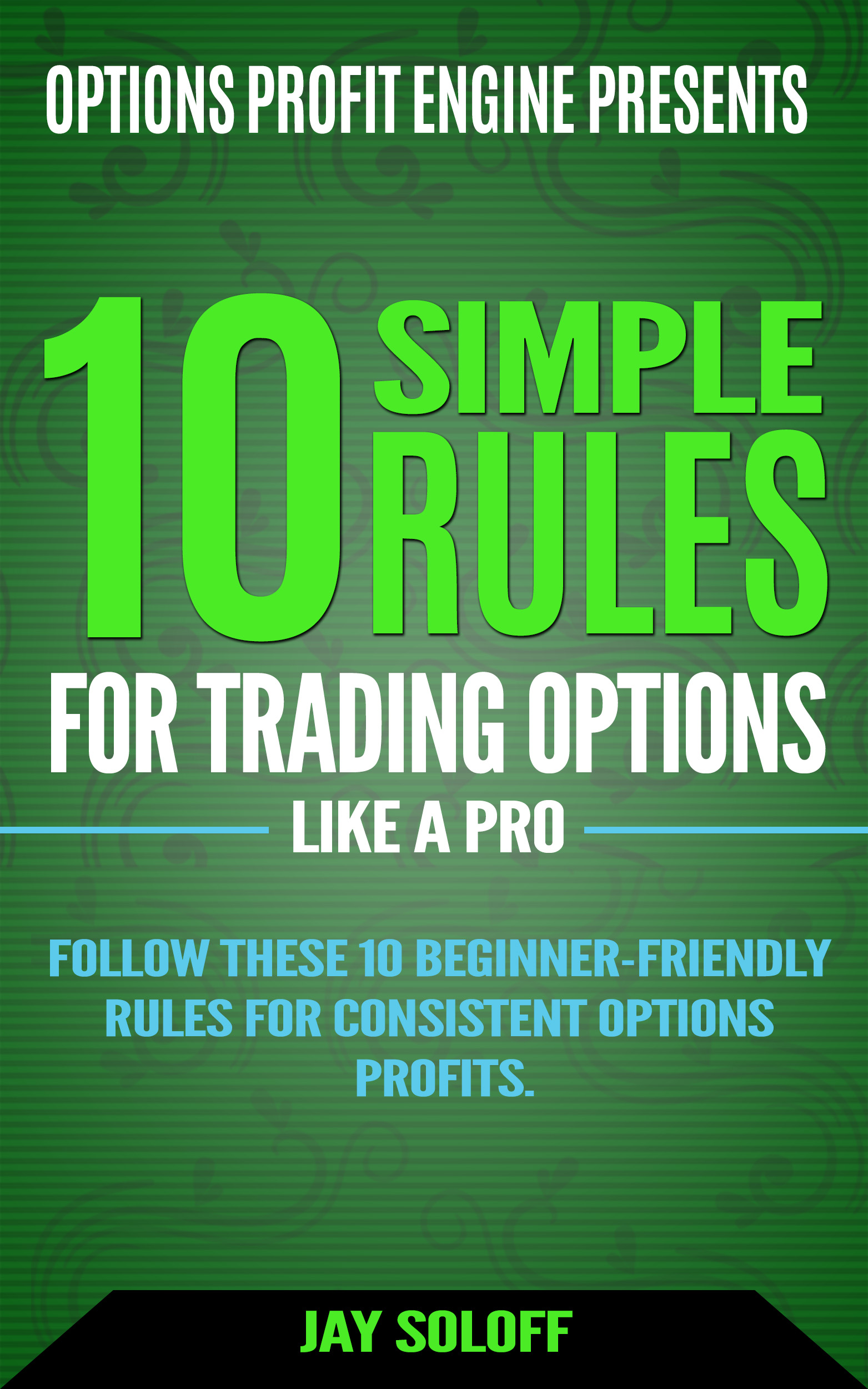 [FREE DOWNLOAD] 10 Simple Rules for Trading Options Like a Pro
Follow these 10 simple rules from 20-year professional options trading veteran, Jay Soloff and start earning a reliable extra income from options.
NO prior experience needed to master these 10 simple options trading rules. 
Enter your email below and receive access to this FREE guide...