Fellow Investor,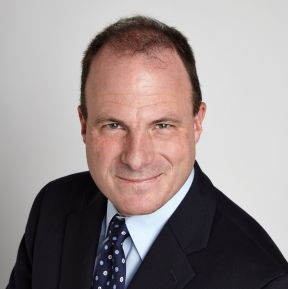 I am honored to be the editor of Growth Stock Advisor, a new growth stock investing newsletter for everyday investors.
Before we dive too far into specific stock recommendations I'd like to share with you a bit about my background and approach to investment research.
Obsessed with the markets and equities for as long as I can remember, my investing strategies extend for over three decades. In the latter decade, I've demonstrated this expertise in the capacity of hedge fund manager, trader, and financial journalist including contributing daily columnist on Real Money Pro.
My fascination with stocks started at a very young age. I cut my teeth on the space when I was a teenager working a part-time job. I recall begging my father to open a brokerage account allowing me to buy several small cap stocks with my earnings.
Fortunately, my first few stock picks propelled into rocket ships. I was hooked! These profits paid for my college tuition. I graduated from Arizona State University with a degree in finance and not a single cent of student debt.
If raised on the East coast, certainly I would have landed on Wall Street after graduation. However, the first 20 years of my career was spent moving up the corporate ladder in the technology sector of the West coast. Never losing interest in financial markets, my research continued and I quite successfully have managed my own portfolio for over two decades.
After 20 years at the same company and having accumulated enough in my retirement and brokerage accounts I "semi-retired" in my early 40s; I jumped at the chance to take a severance package and started a small hedge fund with two partners in 2008, six weeks before the Lehman Brothers collapse.
Although the fund easily outperformed the S&P 500 in three of its four years of existence, running a fund proved to be a huge distraction. We decided to shut it down in 2011 so I could focus solely on my first and primary passion: growth stock research.
One of the offshoots of my activities with the fund launched a new career for me in financial journalism. It began with writing and blogging investment ideas on Seeking Alpha to attract attention to our nascent hedge fund. These posts gained popularity. As a result nearly 30,000 followers and increasing by 40-50 daily (talk about validation!) benefit from a myriad of profitable investment ideas. In addition, many more investors read my articles from time to time.
Gaining notoriety by Jim Cramer's TheStreet.com, I also became a daily columnist for Real Money and Real Money Pro and have been a contributor there for coming up on four years.
My greatest satisfaction is the "thank you" notes from readers. Hundreds have thanked me for insight and help in identifying small cap investments resulting in double, triple, quadruple and higher profits. In many instances, this was truly a life altering result for readers who followed my investing tips.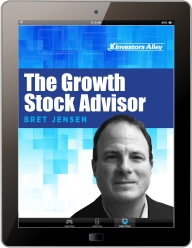 Growth Stock Advisor is the newest phase in my evolution as a trader, investor, analyst, and journalist. As a channel to dive deeper into equities with attractive long-term potential, it parlays several advantages with my other writings. These are my best of ideas of growth stocks that I have extensively researched and own in my portfolio.
That last part is important. I'll disclose at the outset that I own or will hold positions in the vast majority of stocks picked in this letter because I firmly believe in their potential.
With each recommendation, I place not only my reputation on the line, but my very own money. As the old saying goes, "I have skin in the game." Of course, in every write-up it will be transparently clear what my position is in the stocks.
I already do extensive research in growth stocks for the portfolio I own.Growth Stock Advisor is my way of sharing the best investment ideas in the space with you.
Frankly, I could be plenty satisfied continuing deep dive research on powerful growth stocks for my portfolio and just keep that to myself. But readers of my articles with Investors Alley, Seeking Alpha, and Real Money have always asked for more.
My track record is solid. I'm have been in the top 2% of all financial analysts and bloggers, and people want in on the action.
They want to be part of the success that allowed me to retire in my 40s and continue my life style as I enter my fifth decade.
It's the kind of success that produces more than enough money to cover the bills and pay for a lifestyle that I've always dreamed.
Pick up and travel somewhere exotic? No problem.
Catch the game (any sport) and get front row seats? Just pick the date.
Enjoy a night on the town with friends and not worry about the bill? Easy.
Tuck a bit away for when I'm older? Well, that's covered, too.
Money isn't everything; that's true.
But you see, enough money may make living an enjoyable and carefree life much easier. It facilitates your ability to fulfill dreams. While working longer hours, days and weeks year after year may provide income, investing in the market is one of the few ways to get an income surge to upgrade your lifestyle.
It's the kind of lifestyle that more and more Growth Stock Advisor readers are finding themselves accustomed to enjoying. And for a very limited time, you can too! I invite you to become a member of Growth Stock Advisor.
Why not try my service and experience a lifestyle upgrade of your own?
Join me and other individual investors as a Charter Member of Growth Stock Advisor as we regularly pull down gains with double even sometimes triple digit returns.
Here's what you'll get when you start:
New, fully researched and vetted investment recommendations every month. I take great pride in the articles I write on Seeking Alpha and other places, but frankly the format doesn't allow me to perform truly deep dives on profitable investment recommendations like Growth Stock Advisor does. You'll get in-depth, unbiased research on some of the most profitable growth stocks you can buy.
A diversified, manageable portfolio. Having a large, unwieldy portfolio size or one too niche in one or two sectors is a recipe for disaster. That's why I keep our portfolio size of around 20 stocks that you can easily keep tabs on any time without feeling overwhelmed. And our holdings are spread across many sectors including financial, homebuilding, construction, biotech, pharmaceutical, retail, lodging, manufacturing… pretty much whatever sector presents the best opportunity for massive growth.
Regular updates on all of our portfolio holdings, changing market conditions, new catalysts for profits, and new investment ideas.
Periodic special research reports, including my new "5 Biotech Buyout Candidates to Double Your Money Overnight", on stocks, sectors, and other investment opportunities with market outperforming potential.
My personal email address. You read that correctly. As soon as you sign up I'll send you my personal email address so you can contact me directly any time you have a question about any of our portfolio holdings. And that comes with my promise to respond promptly and thoroughly… never go it alone again.
Live customer service during normal office hours.
The lowest rate available: just $196 a year broken into four easy quarterly installments of only $49.
60 day full money back guarantee on your subscription.
That last one is important. You see, I want you to be completely satisfied with your subscription to Growth Stock Advisor or I'm refunding your money.
At any point during the first two months of your subscription you're not entirely happy with the picks, my commentary, the updates, the direction we're headed, just say the word and you'll get your money back. Every penny.
Just call or email during that first 60 days to say you're out. We'll refund ALL of your money promptly with no hassle and no hard feelings.
I hope you'll give Growth Stock Advisor serious consideration and try my service starting today. You've seen a sample of what's in store and my track record speaks for itself.
Just click the Add to Cart button below to get started.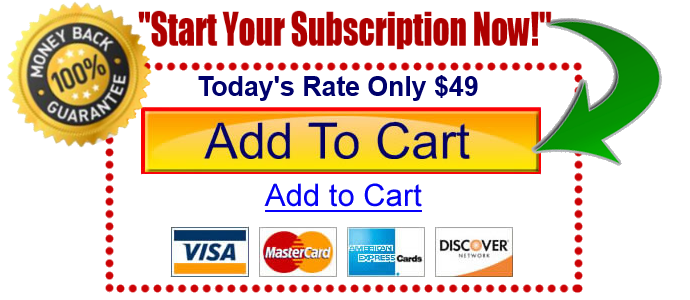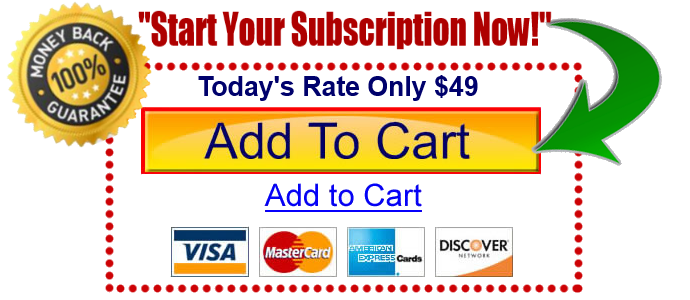 Bret Jensen
Editor
Growth Stock Advisor

P.S. If you've gotten this far down then it means you're interested, just something is holding you back. The second most often asked question I get is "how's your track record?"
Well, right now of the 20 open positions in the portfolio we're sitting on 15 that are positive and 5 that are slightly underwater. And the average return is 25%. And we just locked in gains of 226% on one of them at the end of December. Not bad for a basic investing newsletter and a portfolio where I've put my own money on the line.
So why not join me for a test drive today? Just click that Add to Cart button below to get started.