Every 50 cent drop in the price of crude oil seems to knock another 2% off share values. It hurts, but it is during market corrections and the deeper bear markets when dividend investors have an advantage over investors whose primary focus is capital gains.
The 60% decline in the price of crude oil has been followed by big share price declines in energy-related income stocks. A few of my picks were not able to sustain dividend payments in the face of such a tremendous drop in energy prices. However, most higher yielding energy investments are not dependent on energy prices to sustain cash flow and payments to investors, therefore their sell-offs are driven just by fear.
The investing public has a very hard time resisting the fear and desire to sell when prices are falling. The harder and faster the market goes down, the greater the fear. This is the reason why bear markets tend to be brutal (on our psyches) but short. You can tell that fear and not reason is ruling the market when everything is going down and even great companies are losing value. Here are a couple of signs I see:
The markets are all worried about China, Greece and the emerging markets. Yet companies that only do business in the U.S. are dropping right along with those that get a lot of overseas sales.
The expectation of a very small interest rate increase, maybe one-quarter of one percent, has any sector that investors think are rate sensitive selling off. There are very good finance and equity REITs that will generate even higher profits if rates rise. Yet unreasonable fear has these stocks dropping along with all the rest.
In the energy sector, refiners are earning huge profits and the margins get better every week. Yet refining stocks are dropping right along with the rest of the energy sector.
Income-focused investors have an advantage when the market drops. They know that dividend payments will keep coming in, and many of their stocks will grow dividend rates over time. This type of investor can buy with confidence when prices are down, increasing their yields and earning double benefits when this correction/bear market, like all before this, turns upward and the next multi-year bull market begins.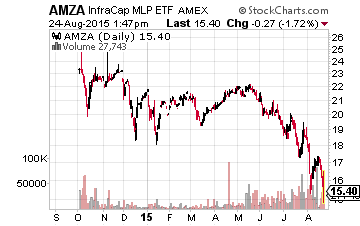 I regularly participate on dividend expert panels at various investor shows and conferences. A typical question asks for one idea that I would recommend in the current market environment. At or near the top of my list to accumulate now is the InfraCap MLP ETF (NYSE:AMZA). This actively managed ETF holds only the largest, most financially secure energy infrastructure master limited partnerships and related companies. This group of companies owned by the fund will continue to pay their regular dividends, even if the market continues to drive down share and unit prices.
Currently, AMZA yields 13.6% and has been increasing the dividend by one percent every quarter. As well, entering a position into this ETF is a great way to gain exposure to the unparalleled growth structure of MLPs without the tax-reporting issue as this ETF reports as a 1099.
Historically, the MLP sector has come out of energy price declines and stock bear markets with 30% or better annual total returns for the next several years, and I believe that this is what will happen again with this most recent decline. That is why I am adding to my stake of AMZA as much as I can as the stable high-yield and future growth potential make it one of the easiest stock market decisions for me right now.
If you're interested in how you can book 30% annual returns in the energy sector like with investing in AMZA, I want to introduce my newest service the Tax-Smart Income Hunter. In this newsletter, I recommend the top energy sector companies and MLPs for income and total return, and I can honestly say that there is no better time to start investing in the MLP sector than now.
Historically, bear markets are short lived and the investors with the foresight to start investing when there is blood in the streets are those that book the biggest profits. Join now and you will start receiving weekly issues detailing the top tax-advantaged investments out there in the market today.
Click here to learn more about the Tax-Smart Income Hunter.
Position: Long AMZA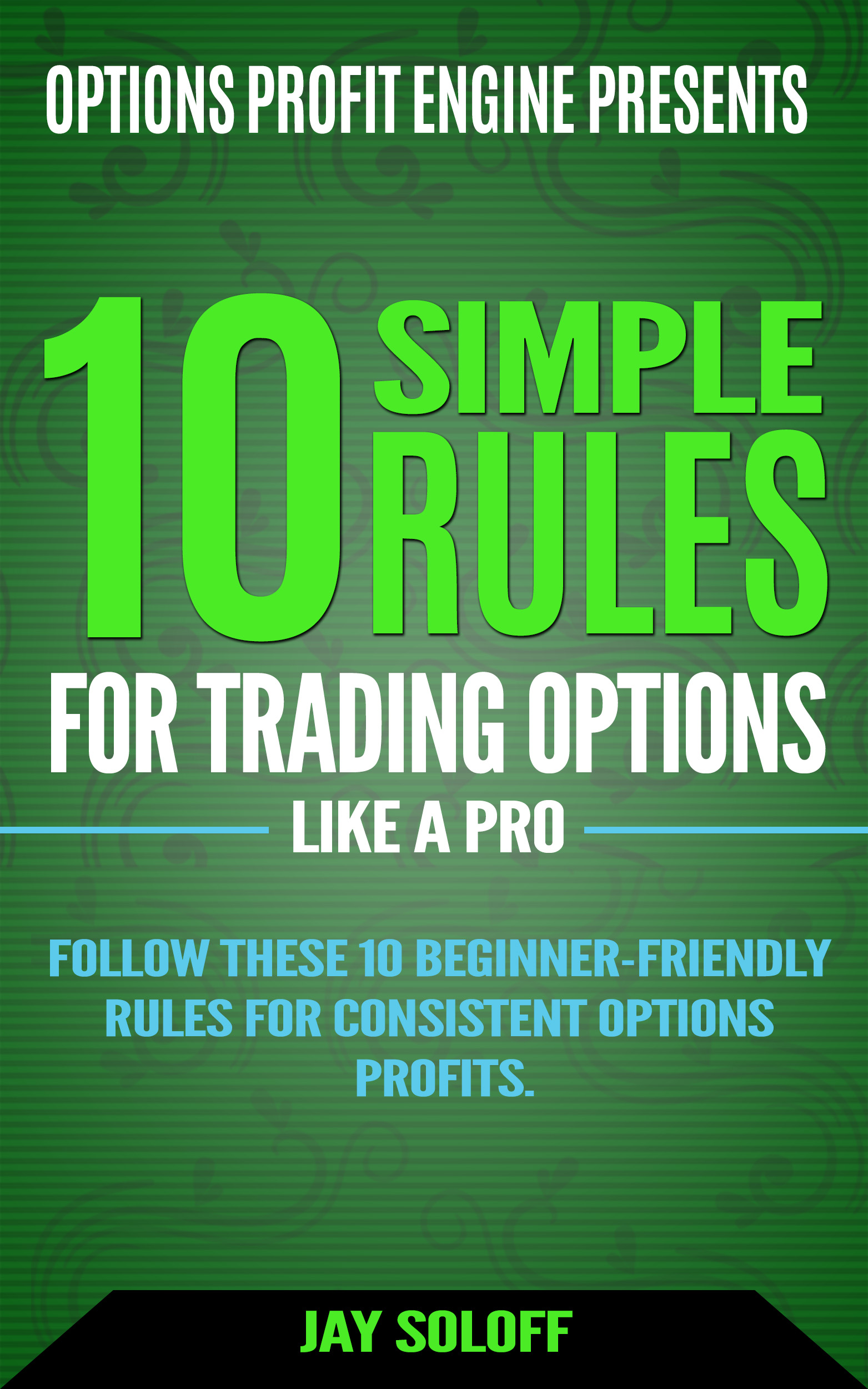 [FREE DOWNLOAD] 10 Simple Rules for Trading Options Like a Pro
Follow these 10 simple rules from 20-year professional options trading veteran, Jay Soloff and start earning a reliable extra income from options.
NO prior experience needed to master these 10 simple options trading rules. 
Enter your email below and receive access to this FREE guide...